10 Best Portable Solar Panels For Camping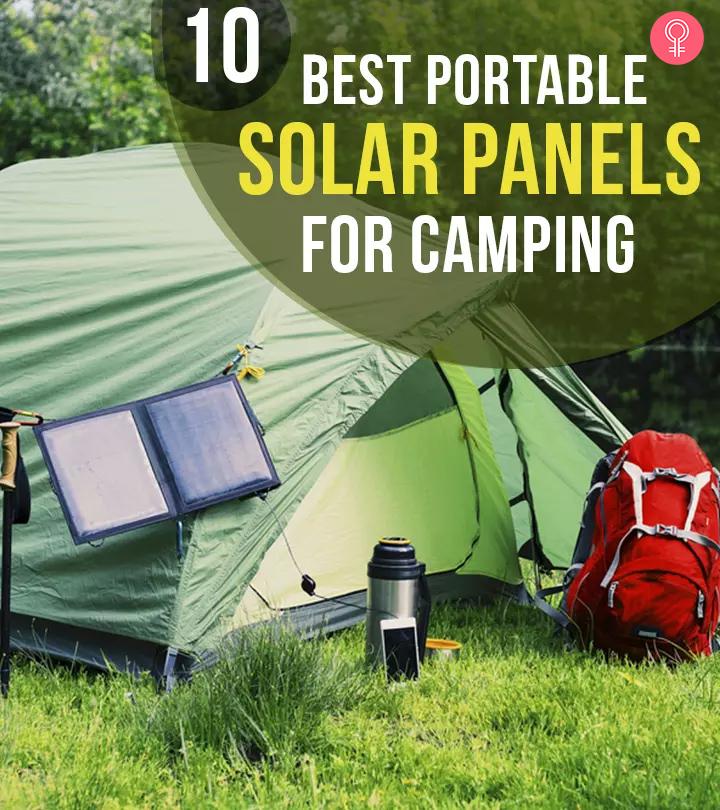 It's 2020, and the leaps and bounds that technology has taken have only made our lives easier. Where once it was unthought-of to go on prolonged adventures in the great outdoors, the various charging options available today have made traveling far more comfortable. In this article, we will discuss portable solar panels for camping.
Imagine that you are going camping for a week, maybe more, and you don't want to go completely off-grid. Enter solar chargers. These excellent energy generators use solar power to keep your gadgets full of juice and are eco-friendly to boot. Let's find out more about why portable solar panels are a wonderful camping accessory and the best models to look at before purchasing one. Read on.
Solar Chargers Vs. External Batteries
Solar chargers face stiff competition from external batteries, and user opinions are often divided when it comes to picking one over the other. Let's try and weigh their merits against each other and figure out which would be more suitable for our purposes.
If you are looking for a charger to use at home, where you would have ready and constant access to a wall socket, an external battery would be your best bet. A single charge can power up and recharge your smartphone 4 or 5 times before it needs to be plugged in. It is available for use anytime during the day, irrespective of the weather conditions. Being lighter and less expensive than conventional solar panel kits makes them the right choice.
Until you consider the duration in which you intend to use the device without access to an electrical outlet. If you are going camping over the weekend, an external battery should suffice. But anything longer than three days is where you need the solar panel. Solar charging solutions are worth the money and the bulk, given their durability and lack of dependence on electrical outlets.
Listed below are the best solar panels on the market right now that you must definitely check out before your next adventure!
Top 10 Solar Panels For Camping
This solar panel from Renogy boasts of a complete solar power system fitted efficiently inside a small package. The travel-friendly suitcase contains two totally waterproof 50-watt solar panels, one waterproof 20 amp voyager charge controller, one tray cable with alligator clips (they easily connect to your battery), and a protective casing, so you can carry it safely while traveling. The negative-ground charge controller is suitable for use with your RV, trailer, or boat.
Pros
Waterproof PWM charge controller
Monocrystalline solar panels
Low voltage system
Adjustable stand
Corrosion-resistant aluminum stand
Travel-friendly
Compatible with different batteries 
Cons
None 
The New powa Polycrystalline Solar Panel has an upgraded new design that is smaller but offers the same output as its predecessor. The efficiency is comparable to most other brands. With a dimension of 35.83 in X 26.57 in X 1.18 in, the portable solar panel comes with pre-installed diodes in a junction box. A pair of pre-attached MC4 cables, 3 feet in length, are also included in the package.
Pros
Pre-installed diodes
Pre-attached cables
100W voltage
Higher cells efficiency
Polycrystalline design
25-year transferable power output warranty 
Cons
None 
The Eco-Worthy Monocrystalline Solar Panel offers a plug-and-play design that is compatible with your RV, trailer, or camper. The portable solar briefcase packaging contains a pre-installed 15A charge controller, a pair of pre-wired 30A battery clips, a 120W monocrystalline solar panel, and an adjustable aluminum stand complete with a handle and latches for easy portability. The solar panel can power up 12V DC devices comfortably. For additional safety, the charge controller prevents overcharge, over-discharge, overload, and reverse connection.
Pros
Suitable for use with RV, trailers, and campers
Ready-to-use plug and play design
Pre-installed charge controller
Pre-installed solar cables
Adjustable aluminum stand
Easy to operate 
Cons
Availability may be an issue. 
The 130-watt portable solar kit from Go Power provides you with one of the most convenient and versatile battery-charging options when you are on the go. It rids you of the hassle of having to mount a solar panel on the rooftop permanently. You can quickly switch your charging accessory as the need arises, using the Anderson-style battery charging connectors. It is compatible with a wide range of vehicles, such as RVs, trailers, cars, ATVs, and boats.
Pros
Adjustable folding legs
Heavy-duty nylon case
Compact design for easy storage
Multiple charging connectivity options
Inbuilt solar controller
Carrying case included 
Cons
The Rich Solar Monocrystalline Solar Panel adheres to the industry standard and delivers excellent low light performance during cloudy weather conditions as well in the mornings and evenings. The durable solar panel is made using high transmission anti-reflective coated tempered glass with an anodized aluminum frame. The device is easy to install, and the package includes tilt mounts, side pole mounts, Z-brackets, and 14 pre-drilled holes compatible with ground mounts.
Pros
Excellent low light performance
Durable material
Quick installation
5-year material warranty
Maintains industry standard 
Cons
The Jackery SolarSaga Portable Solar Panel is your perfect companion for an outdoor lifestyle. It also comes in handy for coping with unexpected power outages. It offers a high conversion efficiency of up to 23%. The device helps generate more energy to deliver better performance than regular panels can manage in hot weather. The solar charger is equipped with a USB-C output port and a USB-A output port so that you can charge several devices at the same time.
Pros
Adjustable kickstand
Quiet generator
Can charge multiple devices together
Cable and extension cord included
Compatible with Explorer power stations 
Cons
This solar panel kit from Dokio is ideal for camping as it is both lightweight and extremely thin. The design is comfortably portable and foldable. It measures 21in by 20in with a 118-inch long cable included in the package. The solar panel is compatible with RVs and caravans and is the perfect choice for camping trips. It even comes in handy when you need to charge your car battery or just some light during emergencies.
Pros
Lightweight
Dual USB outputs
Foldable solar panel
Inverter charge controller
Waterproof and mildew proof 
Cons
The Acopower Portable Solar Panel Kit comes in a ready-to-use design compatible with a battery and a generator. You can use it in three ways – by connecting it to a battery, or a generator, or both. The kit is IP67 waterproof, which means it can function in water as well. The construction is durable as well as travel-friendly. The compact design is easy to pack and quick to set up. The package includes a 20A charge controller that is pre-installed.
Pros
Portable
Easy installation
Waterproof
Built-in charge controller 
Cons
Expensive
Availability issues 
The BioLite SolarHome Solar Lighting System includes a 6-watt solar panel along with a control box, screws, and lights with individual switches, as well as a motion sensor on one of them. The three overhead lights, two 100-lumen string lights, and one motion sensor light together make up the lighting system for this solar panel. The control box boasts a 20-watt rechargeable battery for storing solar energy. You can use the two USB charging ports to charge different devices as needed.
Pros
Inbuilt FM radio
SD card reader
Rechargeable battery
2 USB charging ports 
Cons
Run time not long enough.
Inadequate low light performance. 
The Zamp Solar Portable Solar Panel Kit comes in a ballistic nylon carrying case and includes 15 feet of wire, a pair of detachable battery alligator clamps, a 10-amp charge controller as well as adjustable quick stand legs. The weatherproof design is perfect for surviving outdoors while staying connected. The device is perfectly compatible with RVs that are 35 feet or smaller.
Pros
25-year power output warranty
Made in the US.
Plug and play design
A ballistic nylon carrying case 
Cons
Now that you are up to date on the best solar panel models worth checking out, how about educating yourself a little more about them to help make the best choice? Read on for some valuable information regarding camping solar panels and what they are all about.
Types Of Solar Panels For Camping
There are three types of portable solar panels:
The letters stand for Copper, Iridium, Gallium, and Selenide. These materials are combined to make a thin film that stores solar energy. CIGS panels are easy to manufacture and offer more flexibility, but they also come with a shorter shelf life. If you are short on space or looking for a non-bulky solar panel, a CIGS solar panel is a great choice. However, keep in mind that they tend to degrade more quickly as the material is often fused with plastic or fabric.
Monocrystalline solar panels are more durable than their CIGS counterparts. They combine better performance with more sturdy construction. They were once thought to be too cumbersome to use. However, the new-age monocrystalline panels have evolved with versatility. They are more efficient than CIGS panels, especially under straight sunlight exposure conditions.
Polycrystalline solar panels have a bluish hue, compared to the stark black of monocrystalline versions. Silicone crystals are used in both monocrystalline and polycrystalline cells: the former uses a single crystal ingot, while the latter is made of many crystal ingots.
As a consumer, if you had to take a pick from the above three options, a monocrystalline solar panel for camping should be your best choice. It is more efficient and involves more energy saving. The cost may be higher, but you also get a longer shelf life and more usage in return.
If you are still on the fence about switching to solar power for your next outdoor adventure, here are some benefits that should change your mind.
Benefits Of Portable Solar Panels For Camping
Quick And Easy Installation
Portable solar panels are easy to set up and don't take too much time. Many brands offer foldable suitcase-style designs, so your device is ready to use straight out the box.
No Need To Sweat Under The Sun
While rooftop solar panels require you to park your RV in the sun for power, portable solar panels can simply be set up in direct sunlight as you get to relax in the shade.
The compact size and design of portable solar panels make sure that they don't take up too much space in your luggage. When not in use, they can be stored out of sight under the bed or inside cabinets.
Camping solar panels are much easier to maintain as well, especially if you consider that you don't have to do a lot of climbing to access the device.
Since portable solar panels are not fixed, there is no hassle of uninstalling and reinstalling when you want to change the location of your equipment.
Before you hit "add to cart," take a few more minutes to read through this checklist of factors to consider when purchasing a solar panel for camping.
How To Choose The Best Solar Panel Or Solar Charger For Camping
It helps to remember that wattage of 7W or less will only suffice to charge small devices like mp3 players. For smartphones, a wattage higher than 7W is better. If you are traveling in a group, look for something in the range of 15W or above.
Solar panels come in three configurations – as a solo charger, as a charger with inbuilt battery, and as a charger connected to an external battery. Take your pick depending on how mobile you need to be during your trip.
Most solar panel chargers offer USB connections for charging your devices. Check that your device has at least two or more inbuilt USB ports, so you can charge different devices at the same time.
Unless you are forced to lug it around on your backpack (during a hiking trip), the weight isn't as much of a factor. But if you are really looking to lighten the load to stay mobile and flexible more than anything else, a CIGS solar panel would be right up your alley.
As with any purchase, remember your budget and stick to it. You are sure to find a wide range of options, so take your pick from the lot. A solar panel charger can keep you connected without breaking the bank.
Different models and manufacturers offer various tweaks and upgraded versions packed with several exciting features. Some provide an adjustable kickstand that helps catch sunlight throughout the day. Others have different cables, connectors, and accessories to make your charging aspect easier.
That was our round-up of the best portable solar panels for camping, complete with a buying guide for your convenience. Solar panel chargers are a great way to stay connected when going off-grid. They are eco-friendly and help keep you within reach of loved ones in emergencies.  We hope this article helped you make the right choice. Here's wishing your next outdoor adventure is a fun-filled experience!
Recommended Articles
The following two tabs change content below.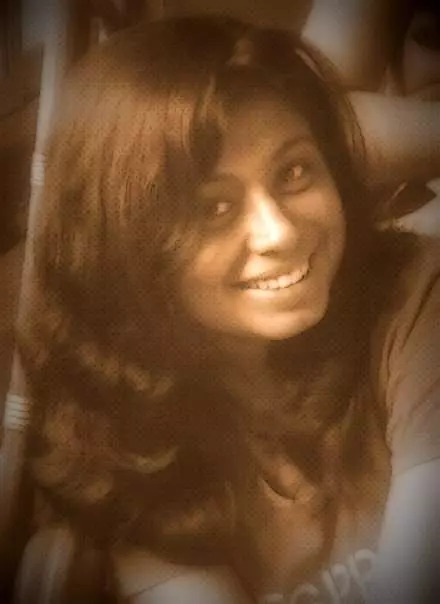 Latest posts by Sakshi Bahal (see all)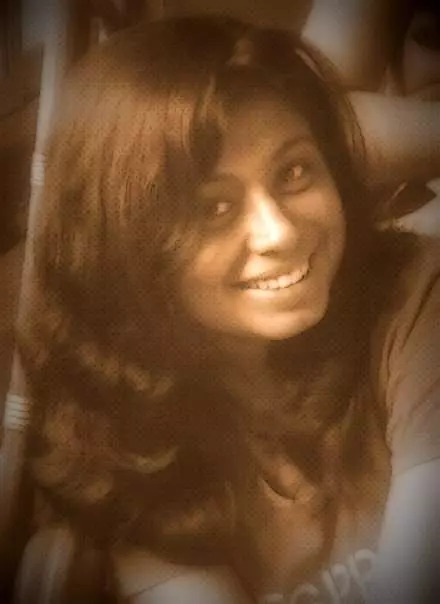 Sakshi Bahal
Sakshi Bahal has a Masters degree in English Literature from Calcutta University. She was a part of the editorial team of her school magazine. Her love for writing inspired her to take up literature and follow that up with creative writing after completing her education. She has been writing on beauty and skin care for the past 4 years.Sakshi has also authored a compilation of high school essays. A self-declared bookworm, she enjoys traveling, music, movies, and lots of coffee.