Best Solid Concealers Available In India – Our Top 10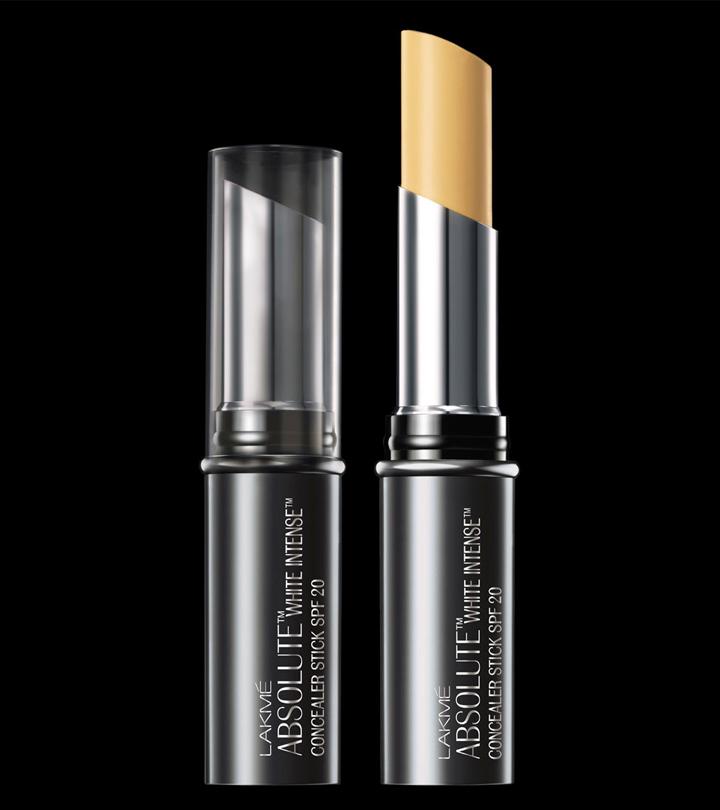 You may have tried everything to get that perfect skin and to improve it's health. But sometimes, taking some extra help isn't really such a bad idea, especially when you are in a real rush.  Wanting a wonder product for your skin to instantly cover up the blemishes and bring forth a radiant you is not unrealistic at all!
And this is where concealers pop right in. Let's look at some of the best solid concealers:
Top 10 Solid Concealers
This best solid concealer stick from Deborah Milano is perfect to camouflage those dark circles, while hiding minor flaws and blemishes. Offered in three shades, the creamy concealers work perfect for all Indian skin tones. Deborah Milano is known to offer concealers that do not dry the skin and last quite long.


[Read: Good Liquid Concealer]
This concealer from Coloressence is a creamy stick that is known to a bit heavy in application. It means that you would require a little bit more to hide away those blemishes, which further might make it look overly done. This concealer is known to be good for dry and problem skin. It's best to dot the problem areas and then dab it with a sponge, completing the look with a loose powder.


[ Read: Revlon Concealers ]
Though launched in a big way, being touted as 'THE' concealer for Indian skin tone, its limited shade choice leaves many skin tones unhappy.  But then, those who have been lucky enough to find a perfect match in its two shades, have been raving about it ever since it came out.
The concealer claims to be extremely soft on the skin and glides over perfectly, giving light to medium coverage. It is extremely long-lasting and does not crease out. It is known to work great for both dry and oily skin types.


This Lotus Herbals concealer is known to be quite good for the skin, owing to its herbal properties. It is claimed to be an all-in-one makeup expert. It acts as a foundation, concealer and compact, and also offers the power of SPF. It works to even out your skin tone, leaving a matte effect that does not crease or clog your pores.


Available in 2 shades, this concealer stick from Colorbar comes in a pencil format. This organic concealer in creamy texture works great to hide blemishes, dark circles, spots, pigmentation and disguising any signs of ageing including wrinkles and ageing spots.
This long lasting concealer is smudge-free, easy to blend to match with skin tone. It also contains anti-oxidant properties that are good for your skin.


Available in 6 different shades, this concealer matches almost all Indian skin tones. It features essentials like aloe-butter, vitamin E, bisabolol and olive oil, which are helpful for dry skin. Its long lasting and total coverage features work to offer a flawless glow.


[ Read: Maybelline Concealers ]
7. Chanel EstompeEclat Corrective Concealer Stick SPF 15:
Chanel Corrective Concealer Stick offers blemish-free skin in minutes. It gives you that radiant and healthy look that you want to show off at that special party. It works to hide those unwanted spots, redness, freckles, acne and even fine lines. Its creamy consistency and long lasting features make this one of the top products offered in the beauty market.
This concealer stick from L'Oreal Paris contains essentials like jojoba oil and vitamin E that are great for dry and damaged skin. It also works well with ageing skin and is known to offer high coverage. It is perspiration-proof and wont smudge to make you look made-up. It lasts long and is known work great for camouflaging those unwanted dark circles and imperfections.
This concealer from Shiseido works like magic on fine lines, acne spots, pigmentation or dark spots. Its 'no-smudge' and long lasting features make it a great product. It also is known to blend well to offer a perfect finish.


Herbal product Olivia is used by many as a foundation and also as a concealer. Offered in 12 shades, it works well with all skin types and suits all skin tones. It offers sweat-proof and water-proof features and is known to last long. This product here in the list is like an icing on the cake, because it is one of those products that offer best features at least price.


[ Also Try – Too Faced Born This Way Concealer ]
*Subject to Availability
This list brings to you some of the best concealers to buy. But before investing in any of them, let us guide you through some vital points. Here are certain factors to consider before buying a solid concealer.
What To Consider When Buying A Concealer
Skin concealers are made according to different skin types. Solid concealers offer full coverage and work great to hide acne marks, scars, and blemishes. These heavy-duty concealers can be availed according to your skin type. If you have oily skin, opt for a concealer with a matte finish and if you have dry skin, go for the ones with a dewy or glossy finish.
Skin tone is also necessary to be considered before buying any concealer. The shade of the concealer you want to buy should match with the color of your skin. If you wish to cover acne marks and blemishes, go for a shade lighter than your skin color. Besides, the concealer's color should match the color of your foundation to give optimum coverage.
A sunscreen-based concealer not only saves you from the harmful rays of the sun but also eliminates the need to apply sunscreen separately. Go for a concealer that has SPF 15 or above.
Irrespective of what your skin type is, hydration and moisturization are essential. Therefore, look for a concealer that helps moisturize your face and keeps it from looking dry and patchy. A concealer that contains hydration agents like vitamin and essential oils like jojoba oil, sweet almond oil, and olive oil makes a great choice for skin nourishment. Therefore, look for such ingredients in your concealer.
If you are looking for a quality and effective concealer, expect to spend a little more from your pocket. Any concealer that meets all your requirements will be pricey as it will offer quality ingredients, lasting stay, and complete coverage even on dark spots and blemished skin.
Concealers from different brands come in different quantities. Always look for a concealer that offers sufficient quantity for the price you are paying.
I hope this article on best solid concealers helps you purchase the right one. Do mention your favourite concealer in the comment box if we've missed it out.
Recommended Articles:
The following two tabs change content below.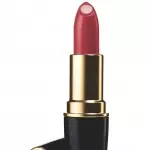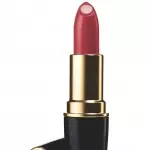 ahana
Hi this is Ahana, from Kolkata, I started blogging in 2010 and I completely love it. Being a writer professionally, and a student too, I don't get a handsome amount of time for blogging. Whenever I do I keep writing.