10 Best Solid Perfumes To Keep You Smelling Great
Rub these on your pulse points and carry their subtle aroma with you all day long.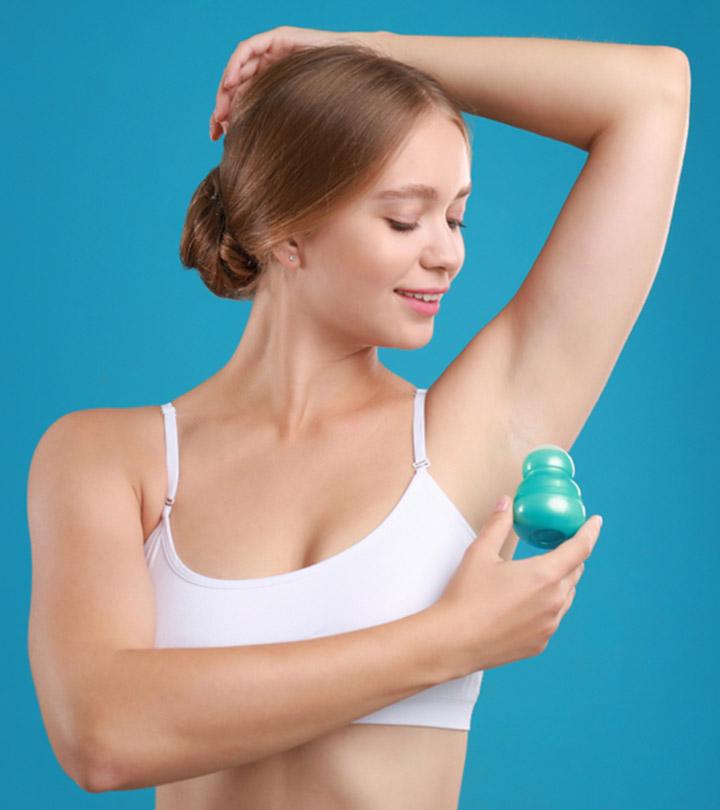 It is no surprise that we all love great fragrances. Though you have body wash, soaps, body oils, and lotions, nothing can beat the role of the best solid perfume on special occasions, date nights, and more. Perfumes are available in the form of sprays and solid blocks, and they instantly elevate your confidence and the way you feel. So, to feel good about yourself and smell good to the people present around you, you need to invest in a good quality solid perfume. These perfumes can also be a great choice if you are allergic to alcohol-based sprays. In addition, solid perfumes feel more sensual on application, and they linger on your skin for hours after application.
These perfumes have a base of essential oils and some organic and natural ingredients like beeswax that do not irritate your skin. They have a subtle fragrance that comes in floral, fruity, and woody flavors, among many others. Irrespective of your skin type, there is an option out there for everyone. So, if you are looking for a solid fragrance, this is the article for you. We have compiled a list of the best solid perfumes worth investing in. Scroll down to check them out now!
Top 10 Solid Perfumes That Will Revolutionize The Way You Smell
First up on the list is this gender-neutral solid cologne that contains scents to remind you of the wild American west— leather, sandalwood, gunpowder, and sagebrush. A perfect balance of woody and fresh, you can't go wrong with this perfume that aims to boost your sex appeal. In a travel-sized container perfect for on-the-go touch-ups, the Outlaw Blazing Saddles Solid Cologne will revolutionize the way you perceive yourself. Inspired by cowboys and heroes, you can totally feel the power and adventure it contains as you apply this solid cologne to your pulse points. Oh, and did we also mention that it is non-toxic, made with completely organic ingredients and cruelty-free?
Pros
Subtle, balanced scent
Travel-friendly packaging
Gender-neutral
Made with organic ingredients
Cons
Scent may not be long-lasting
Price at the time of publication: $25.2
The best things in life don't always have to be big, as proven by this extremely comforting Baby Powder Solid Perfume by Ladybug Soap Company. In a chapstick form, it will easily fit into your pockets and is an absolutely perfect pick if you're out and about. Its natural fragrance will take your back to your childhood as it smells exactly like baby powder. And what's even better is that it is made of completely natural ingredients like coconut and grapeseed oils and beeswax. You won't have to worry about a harsh reaction on the skin as the Baby Powder Solid Perfume is formulated without any parabens, sulfates, petroleum, or phthalates.
Pros
Comforting scent of baby powder
Compact and travel-sized
Contains natural ingredients
A little dab goes a long way
Easy application
Is not harsh on the skin.
Cons
Price at the time of publication: $8.99
Have you heard of perfume that not only smells amazing, but also nourishes your skin when you apply it? Well, Garden Botanika's Heart Solid Perfume has a base of beeswax and sunflower oil, both of which act as a balm that softens your skin while the heat from your body releases the fragrance. Talk about a multitasking product! In the form of a perfume stick that glides easily, the packaging makes it easy to roll on behind your ears, on your wrists, and collarbones and is also easy to carry around. The result is a slightly floral scent that is clean and subtle. And to top it off, it is free from parabens, gluten, phthalates, glycols, pegs, and artificial dyes. Using the Heart Solid Perfume really gives you the best of both worlds.
Pros
Minimal floral fragrance
Travel-sized
Made from natural ingredients
Nourishes and softens skin
Long-lasting scent
Is not harsh on the skin.
Cons
Formula might be a little greasy
Price at the time of publication: $9.99
If you're really into floral fragrances, FLOWERLAND's Solid Perfume Jasmine might be the right pick for you! The fragrance of jasmine is not overpowering, but rather, it is just the right amount of sweet and delicate. Packaged in a balm form, this solid perfume is made of all-natural shea butter and vitamin E, soybean, safflower seed, sunflower seed, and avocado oils. These skin-loving ingredients also help moisturize, leaving your skin feeling soft and supple. You can also give yourself a little massage on your pulse points for a soothing effect. As a plus, there's no chemicals, preservatives, paraffin, GMOs, zinc, lead, parabens, petroleum, or mineral oils to worry about. As a plus, it is vegan and cruelty-free as well. Just whip the container out wherever you are, and retouch on-the-go!
Pros
Subtle scent
Made with natural ingredients
Moisturizes skin
Compact size i
Cons
Might melt in hot weather and need refrigeration
Price at the time of publication: $12
Auric Blends' Egyptian Goddess Solid Perfume will take you on a historic time travel with its unique blend of amber oil and beeswax. The balm is rich and velvety in texture, and glides on easily on your skin. This is the perfect fragrance for anyone attempting to connect with their femininity as it is seductive and powerful— much like an Egyptian goddess. Without being overwhelming on the senses, this combination of light floral notes and musk will give you the confidence you need to be your truest self.
Pros
Mild and floral scent
Suitable for everyday use
Travel-friendly packaging
Glides on easily
Cons
Scent might not last very long
Price at the time of publication: $18.99
Even though you can't argue about the popularity of floral and fruity scents, there's a fair share of us out there that simply can't do without a good old woody perfume. Packed with Australian organic sandalwood essential oil directly from the Australian sandal tree, this perfume is rich and woody with slight floral undertones. Made from plant-based and natural ingredients, sandalwood is known to help relieve stress and improve mood. A fragrance that gives you benefits beyond just that, the Australian Sandalwood Solid Fragrance also gives you the goodness of aromatherapy by curing insomnia, cough, and anxiety. And like the cherry on top, this amazing botanical perfume is also cruelty-free.
Pros
Natural woody scent
Offers aromatherapeutic benefits
Plant-based and natural ingredients
Gender-neutral fragrance
Has a good consistency
Travel-friendly
Cons
Needs to be reapplied every couple of hours
Price at the time of publication: $16.8
With a highly concentrated beeswax base and key fragrance notes of peony, muguet, and musk, the Nirvana White Solid Perfume by Elizabeth And James aims to make you smell as classy as it looks. This luxurious fragrance by the cult-loved perfume brand hits the right spots without being overpowering, and this is what makes it perfect for everyday use. The box being compact and sleek, it fits perfectly in your bag so you can retouch wherever you might be. Oh, also don't be surprised when you get a compliment or 2 about just how good you smell!
Pros
Subtle fragrance
Compact and travel-friendly packaging
A little perfume goes a long way
Long-lasting scent
Cons
Price at the time of publication: $16.91
Fruity scent lovers, rejoice! Aromi's Hot Mess Solid Perfume does not shy away from overloading on the fruits— and in a balanced way. This balm is a cocktail of grapefruit, pepper, amber, orange, orchid, violet, and rose. All of this becomes sweeter when you know that there are no parabens, phthalates, gluten, mineral oils, sulfates, or animal-derived ingredients. Oils such as castor, jojoba, and olive in the base help soften your skin. A perfume that works to only make you smell fantastic is old news, as the Hot Mess works extra hard at being a cuticle cream, hand salve, hair balm, and moisturizer. Multitasking never sounded better! To top it off, this fruity-smelling goodness is completely vegan and cruelty-free.
Pros
Softens skin
Can be used on cuticles, hands, and hair
Travel-friendly packaging
Suitable for everyday use
Cons
Price at the time of publication: $13
The Bath & Body Works Kaleidoscope Solid Perfume has a unique fragrance, thanks to its blend of iris, cedarwood, and pink pepper. With a woody-meets-floral scent, it is minimal and subtle while also being soothing and calming on the senses. You can rub some on your pulse points every few hours and stay smelling great! Due to its compact size, it is not only easy to travel with, but also a perfect choice to gift someone who's a wanderlust.
Pros
Perfect for travel
Has both woody and floral notes
Easy application
Glides on easily
Cons
May need frequent reapplication
Price at the time of publication: $39.99
If you live far away from the beach, a single whiff of Derek Lam's 10 Crosby Rain Day Solid Stick Perfume is enough to make you feel like you're riding the waves. A fresh, aquatic scent that is the result of tropical vetiver Haiti and citrusy neroli Tunisia, this stick brings to you a rainy day wherever you may be. A great balance of citrusy, floral, oriental, fresh, and fruity notes, this is the best perfume to grab when you're feeling especially youthful and romantic.
Pros
Portable perfume stick
Fresh and tropical notes
Easy application
Affordable
Glides on easily
Cons
Scent might be too strong for some
Price at the time of publication: $13.15
Now that we have looked at some of the best solid perfumes on the market, it's time to get into how you can choose one that is best suited to your tastes.
How To Choose Solid Perfume
Solid fragrances are made with a wax base and essential oils like castor, citrus, sweet orange, sweet almond oils in the base. They are the perfect choice for someone who can't stand alcohol in liquid sprays. However, if you are allergic to some essential oils, it helps to read the label prior to purchasing. Solid perfumes that are made with butters like shea and cocoa also deliver moisturizing benefits to soften the skin.
Everyone has a type of fragrance they are fond of, and knowing this definitely helps when picking out a solid perfume. Fruity scents are made from citrus elements, florals have notes of roses, and woody scents are made with cedar or sandalwood. A smell test is usually an efficient way of telling whether you like a certain type of scent or not.
Since solid perfumes are applied directly onto the skin, you must make sure that they do not contain any harsh chemicals like sulfates or parabens that can irritate your skin and cause a reaction. Vegan and plant-based perfumes are also helpful in such cases.
We've looked at the best ones, and we've also looked at how you can choose the best ones. Now, let's get into how to wear solid perfume.
How To Use Solid Perfume
Step 1: Open the lid of the solid cologne container or the solid perfume stick.
Step 2: If you're dealing with a balm, it's best to just swipe with your fingers and not dig.
Step 3: Apply to pulse points such as the neck, wrists, collarbones, and behind the ears.
Step 4: You can also apply it on your knees and elbows to help soften and moisturize them.
Why Trust StyleCraze?
Kirtana Divakar, the author of this article, is a skin care expert who loves to try different perfumes. So, she checked the user feedback on various forums and browsed online to check the reviews to pick the best solid perfumes. The perfumes listed above are long-lasting, and offer pleasant floral, citrus, and woody fragrances.
Frequently Asked Questions
Is solid perfume better than liquid?
No, solid perfume is not better or worse than liquid. Choosing either depends on your personal preferences and circumstances. For example, liquid perfumes have higher chances of leakage during travel, so if you're looking for something travel-friendly, solid perfume might be a better option.
How long do solid perfumes last?
This varies from person to person, as perfume reacts with body chemistry to let out fragrance. You may find that oil-based solid perfumes last longer on your skin, but for someone else, it might be alcohol-based sprays instead.
Why choose solid perfume over liquid cologne?
Solid perfumes, unlike liquid ones won't leak when you travel and they also don't contain any alcohol or other irritants. Packed in compact boxes or sticks, they can be stored in the tiniest of spaces. Additionally, they also provide aromatherapeutic benefits since they are made with essential oils.
Is solid perfume natural?
Yes, many solid perfumes in the market are made of natural ingredients. The most common ingredients include essential oils from plants, beeswax, and vegetable oils.
Can fragrance oil be used in solid perfume?
Yes, solid perfumes mostly use essential oils like jasmine and rose that offer pleasing fragrances.
Recommended Articles
Best Powdery Scent Perfumes For Women
Best Perfumes For Women That Will Make Heads Turn Wherever You Go
Top Roll On Perfumes That You Need To Try Right Away
Best Long-Lasting And Inexpensive Cruelty-Free Perfumes For Women
Best Woody Perfumes For Women That Are Sultry And Seductive