10 Best Solid Perfumes For Long-Lasting Freshness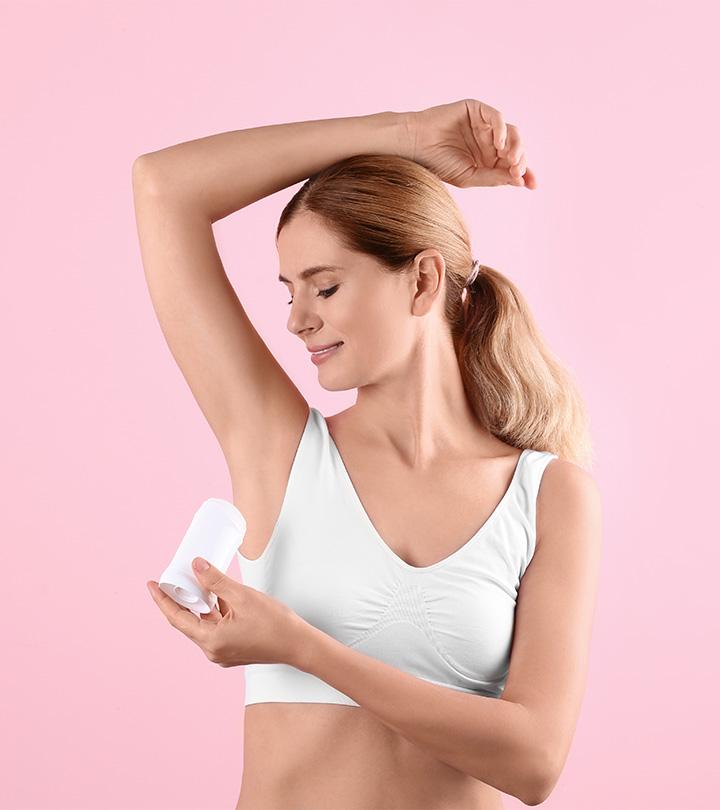 If you have been on a hunt for long-lasting perfumes that not just last on your skin all day long but also fit your travel bags without any fuss, then let us introduce you to the best solid perfumes. These unique ones come in perfectly sized, travel-friendly bottles, require just a little dab to last a long day without fading away, making the product last longer than usual. They contain skin-nourishing and moisturizing ingredients such as oils and are spill-proof, making them your perfect travel companion.
A statement fragrance or scent completes your perfect outfit and complements your overall appearance. You could love fruity scents or floral, musky, or woody, sweet or sour – solid perfumes come in all fragrances that please you. These are the scents people truly remember you by once you have walked past them. The velvety smooth texture imparts long-lasting aroma that makes you feel fresh and smell heavenly all day. The balm-based texture is easy to work with and feels soft and gentle on the skin. If you are already wondering where to find these beauties and grab the best ones, then check out the given list of the 10 best solid perfumes. Let these make you smell and feel highly confident.
What Is Solid Perfume?
Solid perfumes as the name suggests are fragrant, solid bars that are different from the regular spray perfumes and colognes that are alcohol and water based. They are made of a nourishing base of beeswax, natural oils, and butters, and are infused with scents which impart a lovely fragrance when they're warmed up on your pulse points. Traditional liquid perfumes are alcohol-based and can be sprayed or dabbed on. Solid perfumes are compact and pack a punch when it comes to delivering a long-lasting aroma, which makes them a popular choice, especially amongst those who are always on-the-go.
10 Best-Smelling Solid Perfumes You Need To Add To Your Fragrance Stash Right Now!
Here's a fun, pocket-sized solid perfume that will take you right back to your childhood! This solid perfume recipe has key fragrance notes of bergamot and lemon, middle notes of white rose and freesia, and base notes of musk and sandalwood for a refreshing scent that follows you everywhere you go. Easy to apply and suitable for all skin types, this adorable stick-style natural perfume is made of high-quality ingredients and adds a hint of fragrance to your wrists, neck, and anywhere else you desire.
PROS
Easy application
Moisturizing formula
Travel friendly
Ideal for sensitive skin
Available in 3 scents
CONS
May not be as long lasting as expected
If you want to smell heavenly but want a product made of healthy and essential ingredients, your search ends here. This stylish solid perfume stick glides effortlessly and imparts a soft, fresh, and oh-so-divine scent. Made with environmentally friendly, botanically-based ingredients, the perfume's fragrance is intensified from your body's heat when applied on pulse points. If this was not all, this all-purpose perfume stick is made of a base of beeswax and sunflower oil that works as a nourishing balm to soften and moisturize the skin.
PROS
Botanically-based formula
Portable and environmentally-friendly
Free of parabens, phthalates, and artificial dyes
Cruelty-free
CONS
Some might find the texture of this perfume stick a bit greasy.
Embrace the warm, fragrant scent of sandalwood and vanilla with this nourishing solid perfume compact that is ideal for your handbag for a quick pick-me-up when you're on the go. This luxurious solid perfume has a base of organic beeswax and shea butter and is infused with vitamin E oil to moisturize your skin while ensuring you smell great gently. This subtle scent is perfect for anyone looking for a soft, breezy fragrance that doesn't overpower the senses.
PROS
Infused with natural and organic ingredients
Moisturizing, nourishing formula
Free of phthalates and harsh chemicals
Handmade in small batches
CONS
Some might find this natural solid perfume a bit hard to apply.
This solid musky perfume is a handbag staple that ensures you're never caught smelling anything less than absolutely fabulous. This woody, solid fragrance is recommended for casual use and has a unique blend of peony, tender musk, and muguet. Stylishly packaged and ideal for travel, this fragrance combines feminine base notes with a hint of masculine undertones, making it a favorite with both men and women. Use your fingers to apply a bit of this deliciously fragrant solid perfume on your pulse points, and the scent will follow you everywhere you go.
PROS
Woody, musky fragrance
Conveniently sized for travel
Ideal for casual use
Suitable for all skin types
CONS
Some might find the texture of this solid perfume a bit oily.
Get transported to your childhood with this natural solid perfume that invokes nostalgia with the subtle scent of classic baby powder. Made with organic ingredients, this perfume has a base of beeswax and is infused with nourishing coconut oil and grapeseed oil. These travel-size solid perfumes are perfect for throwing into your carry-on luggage without worrying about leaking messes and lengthy airport security checks. Free of nasty chemicals, this perfume has a timeless scent that is a popular favorite amongst those who've tried it.
PROS
Made with natural and organic ingredients
Handmade in small batches
Free of phthalates, parabens, and sulfates
Compact, chapstick size
CONS
Some might find the scent of this perfume stick a bit light.
Envelop yourself in the delicate and sweet scent of jasmine with this unique balm-based moisturizing solid perfume. Made of all-natural and vegan ingredients, this solid perfume has a nourishing base of safflower seed oil, vitamin E, and shea butter that makes it ideal for dry skin. To use, simply swirl your finger on the perfume until it is slightly warmed and then apply directly onto your pulse points. Get your hands on this gorgeous floral fragrance and we know you will be thanking us later.
PROS
Made of vegetable oils, waxes, and butters
Ideal for people with dry skin
Non-GMO and free of chemical preservatives
Contains no parabens or artificial colors
100% vegan
CONS
Some might find the scent of this solid perfume a bit subtle.
Bring out the Eygptian goddess within you with this warm and mystical scent that transforms you with its rich, musky tones. This richly textured solid perfume is made of a base of coconut oil, beeswax and blends musky top notes with a hint of soft floral middle notes. Spicy, rich, and powerful, this scent is one you don't want to miss trying out. If this wasn't convincing enough, it is conveniently sized to carry along in your handbag, so you're never caught unawares and can add a bit of magic to your persona at any time.
PROS
Spicy, warm fragrance
Creamy and velvety texture
Ideal for travel
Suitable for daily use
CONS
Some might find the consistency of this solid perfume a bit soft.
Sugar, spice, and everything nice! That's what defines this signature scent by Victoria's Secret, best known for their fantastic novelty lingerie and sleepwear line. This deliciously fun solid perfume has top floral notes of airy freesia, middle notes of brown sugar, with just a hint of Tahitian vanilla. A dark and edgy twist on a sweet and floral scent, this solid perfume belongs in the handbag of every carefree and flirty young woman who is brimming with confidence and style.
PROS
Sweet, floral scent
Portable and easy to use
Long-lasting fragrance
Ideal for gifting
CONS
Some might find the texture of this solid perfume a bit powdery.
Here's a solid multipurpose perfume that is sure to bring out the cool, inner hipster in you with its fragrant, earthy blend of patchouli, vanilla, and bergamot. This handcrafted perfume is made of natural skin-loving ingredients and can also be used as a cuticle cream, skin moisturizer, or hair balm to smooth flyaways. With hints of caramel, peach, passion fruit, and honey, this fruity blend is sure to become a staple in your handbag for warm, summery days in the sun.
PROS
Handmade in small batches
Travel-friendly and portable
Can be used as a skin and hair balm
Vegan and cruelty-free
CONS
Some might find the scent of this perfume a bit faint.
Here's a classic fragrance which is equal parts saucy, sultry, and truly unforgettable. Made with an exquisite blend of botanical waxes, pure oils, and patchouli essential oil, just a touch of this mesmerising fragrance on your wrists is enough to keep things interesting. This vegan solid perfume is handcrafted in small batches, and glides on easily while being silky to the touch. A little goes a long way when it comes to this solid perfume, and the long-lasting aromatherapy fragrance is one which is sure to become an instant favorite after just a few uses.
PROS
Made with natural aromatherapy essential oils
Long-lasting aroma
Ideal for gifting
Vegan and cruelty-free
CONS
Some might find the scent of this solid perfume a bit mild.
Now that we've had a look at our carefully curated list of the 10 best solid perfumes in 2021, let us look at some things to consider when picking your new signature fragrance.
How To Choose A Solid Perfume
A signature scent conveys your style and your mood, preferences, and desires. When picking a solid perfume, pick a scent that is an accurate depiction of your personality. Feeling fun and flirtatious? Pick a scent with sweet, floral notes. Are you feeling dark and mysterious? A musky scent with woody undertones might be just what you need. A subtle, understated scent works great for a professional setting, whereas a warm, romantic scent is ideal for your weekly date night.
Not all solid perfumes are created equal when it comes to portability and ease of use. A stick-style solid perfume that glides on easily is ideal when you don't want to put your fingers into your perfume. A balm-type solid perfume is perfect when you want it to double up as a nourishing moisturizer. Pick a convenient travel-sized scent for your travels so that you can continue smelling great even after sweaty dashes across the airport.
This is entirely a matter of personal preference. Suppose you like a subtle scent that does not overpower the senses, pick a solid perfume that is understated, classy, and lightly scented. Those who prefer a fragrance that helps them stand out from the crowd should pick a long-lasting solid perfume with a stronger concentration so that their scent follows them wherever they go.
How To Use Solid Perfumes
Step 1 – Swirl the solid perfume with the tip of your finger to warm it lightly.
Step 2 – Apply or rub some solid perfume onto your pulse points – wrists, neck, and behind the ears.
Step 3 – Store the solid perfume in a cool, dry place and reapply as needed.
And voila! Just like that you'll be smelling great and feeling confident all day long!
Benefits Of Solid Perfume
Conveniently-sized and free of leaky messes, solid perfumes are a winner when it comes to a space-saving package which you can easily slip into your handbag or carry-on. Some are even small enough to slip into your pocket, but don't let that fool you! Solid perfumes pack a punch and deliver long-lasting fragrance despite their unassuming size.
Most liquid perfumes have an alcohol base which can be irritating and harmful to the skin. Solid perfumes are made of a base of beeswax and nourishing butters, making them much better for your skin.
Most solid perfumes come in the form of a balm and are infused with nourishing ingredients which help moisturize and hydrate the skin. Skin-loving ingredients like shea butter, coconut oil, and sunflower oil are often found in solid perfumes, and they prevent the skin from drying out while keeping you smelling fabulous all day long.
Frequently Asked Questions
Are solid perfumes better than liquid perfumes?
When it comes to portability and ease of use, solid perfumes are definitely the winner as they are easy to throw in your handbag and travel with. When it comes to the strength and wear-time of your fragrance, generally, both solid and liquid perfumes are equally good.
How long do solid perfumes last?
Depending on the formula and ingredients, a solid perfume can last anywhere between 2 to 12 hours. The good news is that solid perfumes are easy to travel with, so you can easily touch-up your fragrance if you feel it is becoming a bit faint.
Can you be allergic to solid perfumes?
It is best to have a look at the ingredient list to make sure you aren't allergic to any part of the formula. Generally, solid perfumes are safe for use by all skin types. If you are prone to skin allergies, pick a solid perfume which is hypoallergenic and is made without phthalates, artificial fragrances, and other potentially harmful chemicals.
Do solid perfumes contain alcohol?
Solid perfumes are generally made of a base of beeswax, oils, and butter and do not contain alcohol. However, it is best to have a quick look at the ingredients of your solid perfume to make sure alcohol is not part of the list.
Recommended Articles: