The Best Speed Dating Questions To Improve Your Dating Game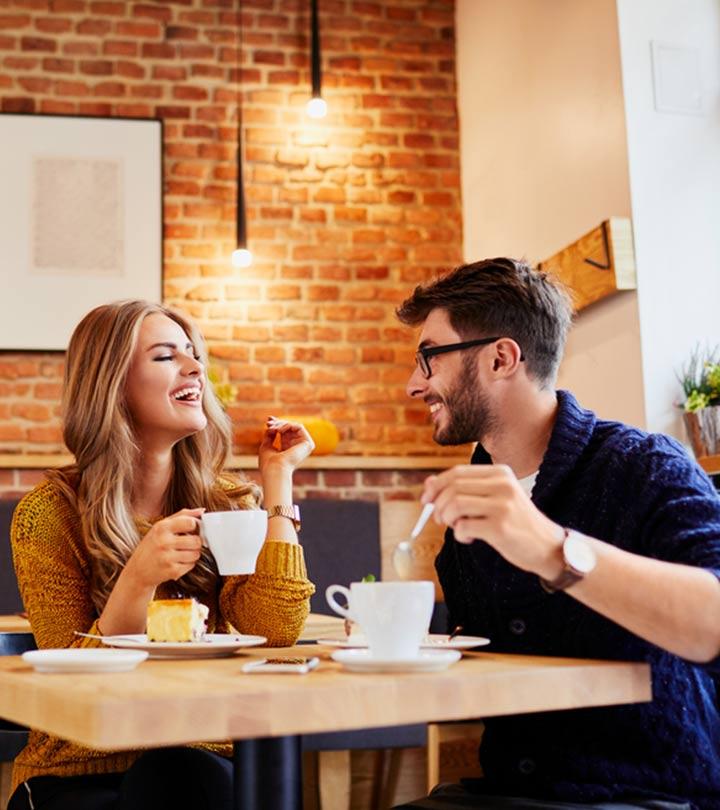 Finding that perfect person to ask out on a date can be exciting. It could be the first step toward finding a partner you want to spend your whole life with, or it could simply be a way to have a fun time with a like-minded individual whose company you enjoy. Speed dating is a route most people take to find their perfect mate. You can find the right person even more quickly by asking the right speed dating questions. If you are looking for questions to ask during speed dating, read on!
Fun Speed Dating Questions To Ask
When you are speed dating, you must have an arsenal of questions in your quiver so you can shoot the right arrows at the right time. Asking funny speed dating questions helps you learn if the person has a good sense of humor. Some funny questions for speed dating are:
If you were a thing, what would you be?
If you had no GPS, how would you find your destination?
What is your claim to fame?
How do you handle a bad hair day?
What do you do if you find hair in your food?
What superpower would you like to have?
What's your go-to funny story?
Which is your favorite era?
What's the weirdest experience you've ever had?
Whiskey or beer?
How often do you get excited?
Do you know any magic tricks?
Would you choose to fight a shark or wrestle a lion?
What would be the name of the book written on your life?
If given a chance, who would you spy on?
Who do you want to be trapped in a hotel with?
What is an expensive yet silly thing you own?
What animal do you most identify with?
What's the strangest food you've tried?
What illegal thing do you want to do in life?
What's your party trick?
If you were a book, which one would you be?
Have you ever drunk-dialed anyone? How did it go?
Would you rather live in a cabin in the woods or a busy city?
When was the last time you laughed really hard?
Which celebrity do you hate the most?
Which movie title suits you the best?
What is the pickup line you use most often?
What is your strangest habit?
If you won the lottery, what is the first thing you'd buy?
Which superhero would you most like to be?
Which animated character would you most like to kiss?
Which movie character do you resemble?
Interesting Speed Dating Questions
Speed dating sounds and is often very exciting. However, there can be times during the date when things get a bit dreary or boring. These moments require questions that make the conversation interesting and allow more scope for both people to open up. These questions can be funny, quirky, or intellectual or revolve around habits, likes and dislikes, personality traits, career goals, future plans, and pretty much anything you want. If you are wondering what are some interesting speed dating questions to ask, keep reading:
How would your friends describe you in one word?
What are you hiding now?
Do you like backpacking or luxurious travel?
Do you prefer vanilla or chocolate?
How much social interaction is too much for you?
Would you like to experience a zombie apocalypse?
What color best describes your personality?
What's your take on PDA?
Would you rather have a golden voice or a silver tongue?
Are you an optimist or a pessimist?
What place do you most want to explore?
What is a crazy thing you did recently?
What book are you reading these days?
Would you rather be on a survival reality show or a dating game show?
What is your favorite breakfast?
What would you be working on if you didn't need money?
If money were no object, what would you buy for yourself?
What's your strangest quirk?
When was the last time you walked for more than an hour?
What would people be most surprised to learn about you?
What do you first notice when you meet someone new?
What is the most disgusting thing you've ever tasted?
Do you like country living or city life?
What's expensive but totally worth it?
Would you rather go without internet for a week or without your phone?
What music are you listening to these days?
What would you like to change if you could travel to the past?
Which is your favorite drink?
How do you de-stress?
Are you a party person?
What can you cook a meal in 30 minutes?
Would you describe yourself as adventurous?
Are you a thinker or a doer?
Icebreaker Speed Dating Questions You Must Know
Icebreaker questions are very important for speed dating as they are thought-provoking and encourage people to talk. They can offer a deep insight into the person's personality, thoughts, and behavior. These questions can also be light-hearted and enable the people on a date to understand how similar or different they are. Many conversations emerge from these icebreaker questions. Here is a list of some of the best icebreaker questions that you can ask on your date!
Mountains or beaches?
What kind of pizza do you like?
Are you a morning bird or night owl?
What do you first notice when you meet someone new?
What are you passionate about in life?
What do you think about aliens?
If you could be someone else, who would you be?
Do you believe in ghosts?
What is your silliest habit?
What is your favorite food?
What is your guilty pleasure?
What TV show do you never miss?
What food have you eaten too much of in your life?
What is your favorite self-care activity?
What do you like to do in your free time?
What is your idea of relaxing?
What kind of music do you like?
Which do you like more: crunchy or smooth peanut butter?
Who was your first crush?
What is your favorite junk food?
What is your favorite TV show?
Do you like animals/pets?
What is your idea of the perfect day?
What genre of movies do you prefer?
Do you play any musical instrument?
What do you do on a typical Sunday?
What kind of food do you like?
Childhood Questions To Ask During Speed Dating
Asking childhood-related speed dating questions is a good way to learn more about your date's dreams, aspirations, family background, beliefs, education, upbringing, and anything that has shaped them into who they are today. Asking questions related to their childhood can bring out the child in them and enable you to have a better connection with them.
What was your dream job as a child?
Which childhood birthday was your favorite?
Do you have a nickname?
What is your fondest memory of your family?
What are you most grateful for?
What was your favorite game to play as a child?
What is your favorite memory from school?
What makes you feel overwhelmed?
What story from your childhood do your parents tell people all the time?
What was your dream house when you were little?
Who are you closest to in your family?
Flirty Speed Dating Questions
Being flirty on a date comes naturally to most people. But, if you are someone who needs a bit of help in the flirting department, here's what you can do. If the timing is right and you have struck the right chords, asking a few flirty speed dating questions to get to know the person a bit better. And, who knows? You might just have a next date planned before this one ends! Here are some flirty dating questions that you can ask:
What is the most romantic thing I could do for you?
Where do you want to go on our next date?
What do you think is your best feature?
What do you think is my best feature?
Are you obsessed with something right now?
What is your craziest fantasy?
What are your top three turn-ons?
Are you aware of how amazing you are?
What's the perfect way to ask someone out?
What's the sexiest thing a significant other can do for you?
Do you prefer a foot rub or a back rub?
Describe your first kiss in one word.
Do you like grand gestures?
Do you like staying in or going out?
Where is the best place to have a first date?
What's your idea of the perfect date?
Have you ever flirted with someone to get out of a sticky situation?
What made you smile today?
What's the most romantic thing you've ever done?
What gift would make you fall in love with someone instantly?
How would you describe yourself in two words?
How important is sexual compatibility to you?
How do you know if someone is amazing?
Do you find yourself more drawn to brains or looks?
If you could choose any place in the world you'd like to be right now, where would it be and why?
If you could have three wishes come true, what would they be?
Do you have any passions? What do you love to do?
What emoji do you usually use when you're flirting?
When you return home after a long day at work, how do you relax?
If you could spend an entire day with me, how would it look?
If I came to your house, what would you cook for me?
Where do you want to have our first date?
Do you think soulmates are real?
Do you believe in love at first sight?
Would you like to go on a day date or a night date?
Topics to Avoid During Speed Dating
Speed dating can be fun and engaging if you meet the right person. At the same time, each person you meet in your speed dating journey is going to be different, with different viewpoints and perspectives. Though these speed dating questions are useful, you must always tailor them according to the person in front of you. And, there are some topics that you must avoid during speed dating:
Any addictions (drugs, alcohol, etc.) they may have.
Do not interrogate your date about their exes, and especially why things went south with them.
Never ask your date where they live on the first date.
Asking how much they make might make you sound like a gold digger. So, avoid it!
While saying things like "How come you are still single?" may sound like a compliment, some people might take offense. So, it is best to avoid this question.
Just like asking for your date's address may sound creepy, do not ask your date their contact details unless they have agreed to a date.
To Conclude
Speed dating is fun, and many people across the world find the right partner and some find great friends through this exercise. Going on a date can seem daunting, but remember that everyone is going through the same emotions as you. Use these fun, quirky, interesting, and flirty speed dating questions to develop a quick rapport with your date.
Recommended Articles
The following two tabs change content below.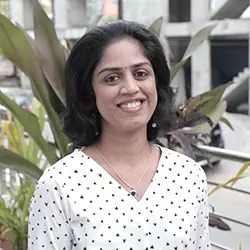 As Chief Editor, Harini sets the tone and editorial direction for StyleCraze to deliver engaging, interesting, and authentic content revolving around women's health, wellness, and beauty. She has over 14 years of experience in content writing and editing for online media. She specializes in the areas of Beauty, Lifestyle, and Health & Wellness and is proficient in Medical Sciences (Biology, Human Anatomy and Physiology, and Biochemistry). Her background in Biomedical Engineering helps her decode and interpret the finer nuances of scientific research for her team. Harini is a certified bibliophile and a closet poet. She also loves dancing and traveling to offbeat destinations.