30 Best Stacked Bob Hairstyle Ideas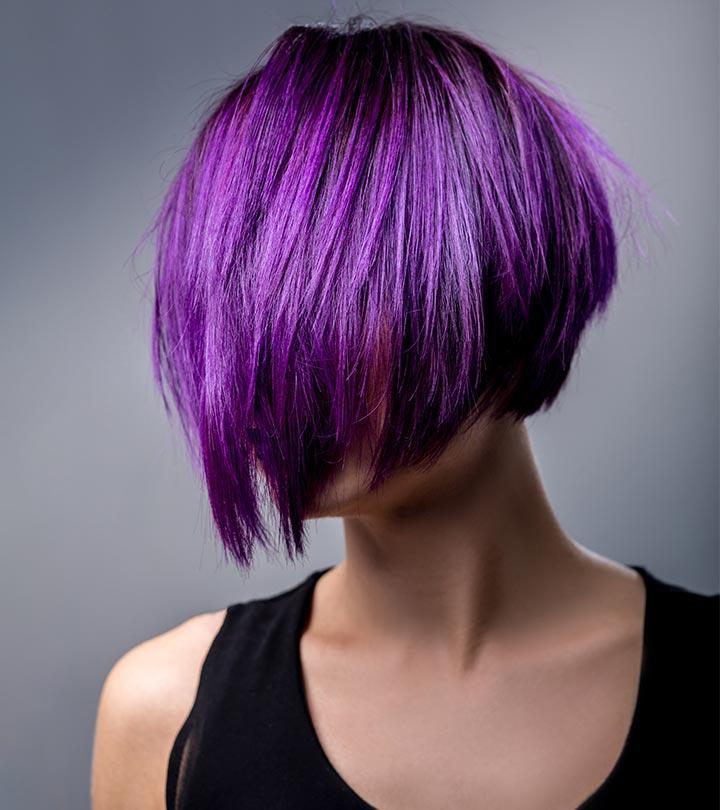 There are few styles that can add as much volume to your hair as a stacked hairstyle does. This style, which is typically short or of medium, shoulder-grazing length, gets its name from the way the layers sit one on top of the other at the back of your head. Stacked haircuts are extremely versatile in the sense that they work for all types of hair. No wonder they've been a favorite for so long. If you've been looking for a great stacked style, the search ends here. Here, we've put together a list of the 30 best stacked hairstyles that we've come across. But first, for all the DIY enthusiasts out there, let's look at how you can get the look.
How To Style Stacked Haircuts
The best thing about stacked hairstyles is that they take minimal styling. Following are simple steps you can follow to style stacked hair.
You Will Need
Hairstyling Mousse
Round Brush
Blow Dryer
Hair Straightener
Teasing Comb
Hairspray
Method
Take a palm full of mousse and start working it through your wet hair.
Proceed to clip away the crown section of your hair and start blow drying the lower layers.
Use a round brush to smooth the lower layers down until they are completely dry.
Use your straightener to straighten out any curls at the tips.
Unclip the crown section. Bend and flip your hair down and start blow drying.
Once your hair is about 70% dry, stand back up and start drying with the round brush. This will help smooth your hair down while adding volume.
Once dry, straighten out any curls.
Make a natural part and tease your hair in three-inch sections on either side and at the back.
Repeat the teasing under each teased section.
Hairspray the roots and let them dry to hold up the volume.
Take your round brush and lightly brush over the top layers of your hair to smooth things down.
30 Hottest Stacked Bob Haircuts
1. Black Stacked Bob
This black stacked bob so sleek and smooth, with just the right amount of volume at the back. The artist seems to have incorporated subtle lights to add movement. The subtle dark brown highlights add dimension when the light hits this style.
2. Short Stacked Inverted Bob
The amount of volume on this style is off the hook! The short layers have been razored and styled to perfection to create the perfect stacked look. The auburn color takes the style to the next level, making it perfect for women with warm or olive toned skin.
3. Stacked And Highlighted A-Line Bob
This style is loaded with a bunch of cool tones and we love it. The dark brown hair has been highlighted with an ash blonde in fine sections to add texture and dimension. The stack at the back is not as dramatic as most stacked bob looks, but it adds the perfect amount of volume. If you have thick hair and cool toned skin, this might just be the style for you.
4. Dark Chocolate Stack
We love the natural waves on this dark chocolate stack. When a stacked hairstyle has been cut to suit your hair, it cuts down on the styling time by following your hair's natural wave, and this stylist seems to know what she's doing. The dark chocolate color is extremely rich, adding more oomph to the style.
5. Long And Wavy Stacked Bob
This gray to sterling drop root is to die for! The hair starts off dark and seamlessly melts into a beautiful sterling gray. The locks aren't completely bereft of warm tones, but that just adds to the look, making it look more natural and dynamic. The long bob stack seems to perfectly complement the hair's natural waves.
6. Short And Stacked With Purple Highlights
You can never go wrong with purple highlights. Especially on black hair. The stack on this style is placed pretty high up and the hair has been cut and styled to perfection. The purple highlights have been placed in the top layers of the crown, adding dimension.
7. Purple Wavy And Choppy Stacked Bob
This stacked bob style is dominated by purple tones, making it one of the best alternative hairstyles we've seen. The strands of natural brown coupled with the purple create a lowlights effect, which adds depth and dimension to the style. This style is perfect for you if you have wavy hair. The style has been pulled together with the deliberate choppy finish.
8. Balayage And Stacked Long Bob
Stacked long bob styles have a soft feminine look that we just cannot resist. The artist has highlighted this feature and enhanced it by adding a soft balayage. The lights are heavy near the front framing bits and at the lower lengths of the hair, creating a beautiful sun-kissed look.
9. Wavy Cherry Stack With Bangs
This is one of the best stacked hairstyles that we've come across. The cherry red has stolen our hearts. The look is cute, chic, and trendy. The stylist has incorporated bangs and has given the stack a choppy finish to complement the hair's wavy texture.
10. Black Stacked Waves
This black stack is perfect for women who want a low-maintenance look that is sure to look chic with minimal styling. The wavy texture adds an adorably messy finish, which is only complemented by the black color.
11. Smooth Chocolate Stacked Bob
The stack on this bob is placed slightly lower than on most stacked styles, making it ideal for smooth but voluminous hair. The stack is not as dramatic and the bob is smooth. The style has been subtly highlighted to add depth and dimension.
12. Stacked Soft Blonde Waves
If you were looking for fall-inspired blonde styles, you cannot go wrong with this one. The A-line stacked bob has a beautiful warm-toned blonde base that has been highlighted with a cool-toned baby blonde. The darker roots help create depth, adding volume and dimension to the style.
13. Fall Stack
We haven't seen a style that captures the essence of fall better than this one does. The warm colors with the strong gold undertones are perfect for women with warm-toned skin. The short A-line bob incorporates a high stack that requires minimal styling.
14. Dramatically Angled Ginger Stack
We love the lowlights effect on this style. The natural auburn hair has been cut and styled to perfection in this stacked look. The dramatic A-line bob with a stack helps add volume and dimension to the fine hair. The style incorporates highlights and lowlights that help add depth and texture.
15. A-Line Dirty Blonde Stack
If you love cool ashy colors, this dirty blonde stack is probably what your dreams are made of. The angled A-line bob incorporates a high stack, which helps add volume. The fine dirty blonde locks have been highlighted with the perfect ash blonde color to help add texture.
16. Stacked Bob With A Subtle Balayage
There's no better way to spruce up a style than with a balayage. The upper layer of this style has been colored and styled to create the perfect amount of dimension and texture. The stack is not as exaggerated in this style but the wavy top layers make up for the lack of volume.
17. Smooth A-Line Stack
We love how simple yet stunning this look is. The thick straight hair has been cut and styled to perfection. The stack is not too dramatic and the bob has been cut at an angle. The smooth brown color has not been altered and the style is simplicity at its best.
18. Stacked Blonde Hair With Texture
We love the texture on this pale blonde lob. The stack at the back of the head is placed quite low to help accommodate the soft curls. The lob has been cut at an angle that helps cut down on excess volume at the lower lengths on this style.
19. Short And Stacked With Red Highlights
You can never go wrong with red highlights. Especially when they are as smooth as on this short stacked hairstyle. The red perfectly highlights the natural brown base. This style is perfect for women with fine hair.
20. Curly Purple Stacked Bob
We love our curly stacks, and this is one of the best ones we've come across. The purple curls have been painted to perfection to create a balayage effect. The style starts off with a strong purple base that has been faded out to a lighter purple, adding texture and more volume to the curls.
21. Smooth Dark Cherry Stack With Turquoise Lowlights
You cannot go wrong with a stacked hairstyle if you have thick, straight hair. The style would require minimal styling, especially if your hair looks anything like this. The dark brown hair with cherry undertones has been spruced up with some turquoise lowlights on either side of the stack, creating depth and movement.
22. Ash Blonde Stacked Lob With A Dramatic Angle
We love dramatic angles, and this look is absolutely killing it. The ash blonde hair has been highlighted to create a lot of texture and the stack at the back of the head perfectly blends out into the angled A-line.
23. Curly Stacked Bob
While most stylists like leaving a little length on curly stacked styles, this one has nailed the short hair don't care look. The stylist has not added as much volume at the back as with most stacks and the A-line cut helps evenly distribute volume.
24. Violet Red Wavy A-Line Stacked Bob
We love how messy this style looks. Stacks can be perfect if you're going for the sultry bed head look, like in this style. The stylist has distributed volume around the crown while adding a little extra at the back. The color helps pull the whole look together.
25. Emerald A-Line Lob With A Subtle Stack
We are so obsessed with green hair, and this emerald style has stolen all of our hearts away. The stack on this style is not as extreme as on most. The hair base starts with a dark emerald green color that slowly blends out to a lighted jaded green, creating a subtle melt.
26. Baby Blonde Stacked Bob
This stacks inverted bob is one of the coolest low maintenance looks we've laid our eyes on. The baby blonde has a combination of cool and warm tones, creating a lot of movement in the style. The style is at the perfect angle, accentuating the jawline.
27. Red-Violet Peekaboo On Brown Stacked Hair
Peekaboo looks are the best. Not only are they work and college-friendly, but they also look absolutely stunning. The red violet peekaboos on this stacked bob is the perfect combination of chic and badass.
28. Magenta Root Melt
There's nothing better than a good root melt, and this is a great one. The dark roots melt into a beautiful magenta that is sure to look great on women with warm toned skin. This style is perfect for all hair types and textures.
29. Sleek Stacked Bob
We love how sleek this stacked bob is. The stylist has perfectly styled the bob to create a choppy textured look. The rich brown color almost looks as if it's melting. The choppy textured stack blends out to a smooth angle.
30. Wavy Lilac Stacked Lob
Lilac is one of our favorite unnatural colors. If you wanted a half-way look between a bob and pixie, this one is for you. The dark black roots blend out to a beautiful lilac that is sure to look as beautiful fading out as it does freshly painted.
Stacked hairstyles look great on everyone, regardless of your hair type, color, or texture. It's an easy-to-maintain style that is sure to up your style quotient. Which one of these styles is your favorite? Tell us in the comments section below.
The following two tabs change content below.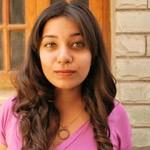 Latest posts by Meenal Rajapet (see all)