Best Star Tattoo Designs – Our Top 10
Have fascination towards stars? There are two types of star tattoos – pentagram and nautical stars. These star tattoos signify hope, faith, goal, protection and safety. Pentagram is seen as a symbol of balance and protection. You can even get shooting stars made which will help you recall a romantic moment or any other special moment.
The Best Star Tattoos
1. Neck star tattoo:
Get stars tattoo made on your neck. These tattoos look stylish and sexy. Neck star tattoos usually give a feminine look.
2. Nautical star tattoo:
Want to get star tattoo design made with some meaning? Get nautical star tattoos made which signify difference between life and death. These tattoos are famous from the olden days especially among sailors. These tattoos represented reliance on sky, constellation and stars. Sailors believed that nautical star tattoos will help them find their home in difficult times.
3. Pentagram star tattoos:
Pentagram star tattoos are very famous and signify faith, hope, goal, achievement, success and protection. Pentagram stars are often referred as lucky star or wizards star. This star shape is the symbol of mysticism, fortune and good luck.
[ Read: Tattoos on Breast ]
4. Celtic star tattoos:
Fond of Celtics? Get a Celtic star tattoo made on your skin to make your star tattoo look more classy and trendy. Stars with beautiful knot work give it an aesthetic look.
5. Colourful star tattoos:
Have fascination for colours? Make as many colourful stars on your skin to make your tattoo look attractive. Colourful star tattoos are very striking, captivating and mesmerising. This colourful tattoo will help you add more colours to your life.
[ Read: Celtic Tattoo Designs ]
6. Skull star tattoos:
Skull star tattoo is an excellent combination of skull and star. These tattoos look very attractive and different. This is a perfect choice for any skull tattoo lover.
7. Butterfly star tattoo:
Butterfly star tattoos look very sophisticated and classy. These tattoos are a combination of stars and butterflies. These tattoos usually give a feminine look.  Butterfly Star tattoos are very colourful and can be made more eye-catchy by adding new designs and patterns.
[ Read: Fairy Tattoo Ddesigns for Girls ]
8. Single star tattoo:
Want to get a sexy look in the simplest manner? Get just one star made on your body which looks very sexy and elegant. Single star tattoo can be made in a simple manner without any hassle. Smaller the single star tattoo, the sexier it looks.
9. Designer star tattoos:
Get beautiful designs made on your skin. Designs inside your star will make your star look more attractive and eye catchy. These designer star tattoos look sophisticated and trendy.
10. Shooting star tattoo:
Love shooting stars? Get shooting star tattoos made on your skin. These tattoos serve the perfect way to help you recall your beautiful and romantic moments related to shooting stars. Shooting star tattoos are a completely new concept and look very fashionable and smart. These tattoos are big in size to give it a complete look.
Image source: 1 , 2 , 3 , 4 , 5 , 6 , 7 , 8 , 9 , 10
The following two tabs change content below.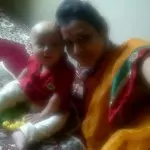 Latest posts by Khushboo Mehta (see all)