Rejuvenate Your Tresses With The 10 Best Suave Conditioners of 2021!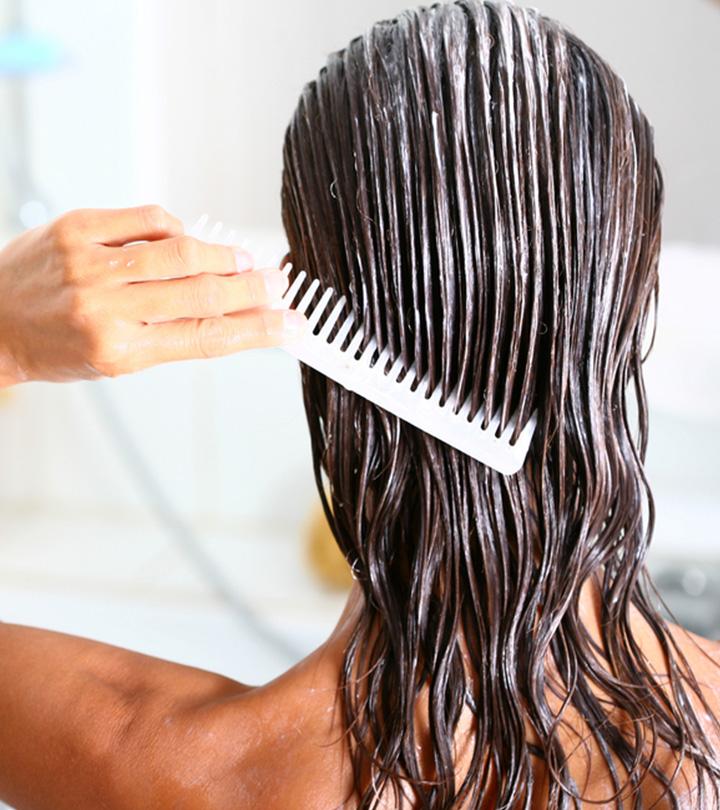 Packed with utmost love and care for your hair, Suave conditioners are making salon-worthy experiences possible at home! So, if you haven't tried a Suave conditioner yet, you are probably missing out on a gem. And if you are thinking; it is just another conditioner, then let us tell you that Suave has been churning out conditioners not only for various hair problems but are also infused with ultra-nourishing and natural ingredients. For instance, craving for an intensely nourishing treatment or something coconut-y, or are your tresses feeling dull and unloved? Suave has a solution for all your hair needs! Also, the brand is climate pledge friendly too. Now, are you ready to find your Suave conditioner?
Making every hair wash session worth the experience, Suave has multiple conditioners out there. However, we've filtered out the best and the most loved options for you! Check out our list of the 10 best Suave conditioners below.
Read on to know more!
10 Best Suave Conditioners Of 2021 You Must Not Miss!
Fragile hair? Excess hair fall? No problem! This biotin-rich formula by Suave is worth an indulgence. Guaranteeing to reduce breakage by 95%, this strengthening conditioner will give your tresses a thicker appearance instantly. Infused with the fortifying B7 vitamin, which stimulates the strands and scalp to bask in the nutrients, get ready to watch your tresses look fuller, volumized, and livelier with every use.
Pros:
Reduces hair fall
Stimulates hair growth
Provides gentle conditioning to weak hair
Suitable for thick and all hair types
Cons:
Not recommended if you are sensitive to smell
Damaged hair, what's that? Infused with pure coconut oil, this deep conditioning formula will repair and heal your tresses in just 3 uses! Yes, why to spend on those expensive hair treatments and spas when this conditioner can provide weightless moisture and intense nourishment with every hair wash. Leaving your hair healthy, nourished, and so beautiful that you'll forget they were ever damaged— try it to notice the difference.
Pros:
Weightless formula
Visibly repairs damages
Moisturizes every strand from root to tip
Scientifically-tested to provide deep conditioning
Suitable for damaged to normal hair
Cons;
Slightly greasy for oily hair
Frizz squads, all eyes on this smoothing conditioner! Infused with keratin, which is known for taming flyaways and frizzies, watch your hair go from being a victim of humidity to being the star of the party with this conditioner. Also, it adds a stunning shine, restores softness, and seals the cuticles to deliver a smooth finish. Yep, keratin therapy, anyone?
Pros:
Controls frizz up to 48 hours
Improves manageability
Ensures style-friendly hair
Blended with keralock technology
Suitable for very dry to dry hair
Cons:
Are your tresses feeling dehydrated? Quench the thirst with this deep moisture conditioner! Restoring the optimal moisture level without weighing down your hair, it's a must-try for those who are into excessive heat styling. And given how lack of moisture can result in an unmanageable and frizzy mane, this keratin and panthenol-infused formula claims to boost the moisture levels to restore the silky-soft feel. Yep, no more thirsty or dehydrated hair with this one in your kitty!
Pros:
Ensures 7 times more moisture
Suitable for dry and damaged hair
Salon-proven and provides intense nourishment
Cons:
Whether you like avocado or not, your hair will love this conditioner! A great option for those who prefer to pamper their hair with something more natural than chemical-processed formulas, this smoothing conditioner is infused with 100% olive oil and pure avocado. Sounds tempting? It works like a miracle and claims to leave your hair manageable, smooth, and shiny after every use. Yep, indulge, already!
Pros:
Cruelty-free conditioner
Ensures a frizz-free finish
Safe to use on color-treated hair
Suitable for frizzy and dry hair
Paraben-free, phthalate-free, and dye-free
Cons:
Hair may turn greasy if not rinsed thoroughly
Pure Moroccan argan oil, now in a conditioner! Can your hair wash session get anymore pampering than this? Adding a lustrous shine to your tresses as it nourishes every strand from root to tip, you can skip those monthly salon treatments with this conditioner in your routine. Ensuring long-lasting conditioning so your hair is always flaunt-ready, this Moroccan argan oil-infused conditioner sure is worth a try!
Pros:
Ensures 24-hour shine
Provides intense conditioning
Enhances hair texture and adds smoothness
Safe for color-treated hair
Suitable for normal to dry hair
Cons:
May not control the frizz
Smelling every bit like a tropical vacation, here's a conditioner that'll make you fall in love with your hair! Leaving your tresses soft, moisturized, and with a long-lasting coconut-y fragrance, don't blame us if you cannot stop smelling them from time to time. More like a refreshing, nourishing, and intensive care treatment to pamper your tired and dull locks, this conditioner is infused with pure coconut extracts and vitamin E. Tropical vibes, anyone?
Pros:
Hypoallergenic formula
Ensures manageable hair
Provides intense conditioning
Nourishes hair from roots to tips
Guarantees soft, shiny, and smooth hair
Suitable for dry and damaged hair
Cons:
No tangles, no damages, only gorgeous and healthy hair! Bask in the enriching blend of rosemary and mint that will moisturize your hair inside out. Ensuring your tresses are manageable-smooth, shiny, and softer than before, it's a great option for stressed and damaged hair. Providing a deep conditioning experience with every use, why keep your hair tied when this conditioner can give them a salon-worthy glow instantly. Try it!
Pros:
Cruelty-free conditioner
Provides intense nourishment
Infused with 100% rosemary and mint
Paraben-free, phthalate-free, and dye-free
Cons:
Strawberry lovers, where y'all at? Infused with sun-ripened strawberries and vitamin E, this revitalizing conditioner is hard to resist! Besides giving your hair a moisturizing and therapeutic experience with every wash, it leaves hair super silky, soft, and shiny as well. Just what you need to give your hair a refreshing fragrance of its own, this tempting conditioner is worth a try.
Pros:
Hypoallergenic formula
Ensures long-lasting fragrance
Provides intense conditioning
Suitable for all hair types
Cons:
Not ideal if you are sensitive to smell
Vanilla, fresh peach, and more exotic fruits! No, this is no recipe for a smoothie but a nourishing conditioner for your hair. So tempting you'll love it, and so moisturizing that your hair will thank you for it, this fruity and tropical conditioner is a must-try for all. Leaving your hair insanely soft and silky-smooth, its irresistible scent is also what makes it a favorite among its users. Soak in, already!
Pros:
Creamy formula
Suitable for all hair types
Detangles the toughest knots easily
Ideal for men, women, and children
Paraben-free and dye-free
Cons:
Just what your hair needs after a wash— nourishing indulgence! There you go; those were the 10 best Suave conditioners that you must explore this season. Are you wondering how to make the best use of a Suave conditioner? We've revealed it all in our buying guide below.
Buying Guide
How do you use a Suave conditioner?
Though it depends upon the type of conditioner you are using and also your hair type, here are some simple steps you can follow to make the best use of its nourishing formula:
First thing first, clean your hair thoroughly with a clarifying shampoo.
Rinse and eliminate the excess water from the hair.
Next, take a generous amount of Suave conditioner.
Apply it gently on your hair starting from the mid-section (or a little away from the scalp) to the tips.
Let the serum stay for 2-3 minutes.
Lastly, rinse out the conditioner thoroughly.
And now your tresses are ready to shine and stun the world with its gorgeousness! Do you think you can handle all the compliments? With every Suave conditioner packed with TLC for your hair to relieve stress, repair, and heal, there's no reason why you shouldn't add one to your routine. Still, thinking? Go, browse through our list of 10 best Suave conditioners and pick yours today!
Frequently Asked Questions
Is Suave Conditioner Good for Your Hair?
Absolutely! Considering the brand has conditioners for all your hair troubles and are infused with ultra-nourishing ingredients, they are undoubtedly a must-try for all hair types.
Is Suave Conditioner Good for Natural Hair?
Yes! Suave Professionals Shine Conditioner (Moroccan Infusion) and Suave Professionals Damage Repair Conditioner (Coconut Oil Infusion) are some of the best conditioners for natural hair.
Does Suave Conditioner Have Protein?
Yes, Suave conditioners with coconut oil or extracts have protein, whereas all other natural conditioners are protein-free.
The following two tabs change content below.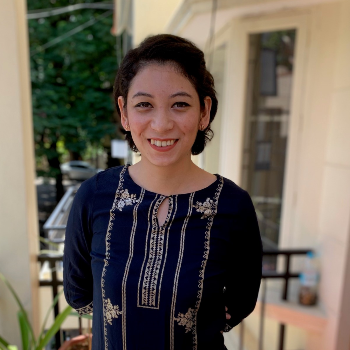 Sneha Manandhar holds a Master's degree in English from the University of Pune. She has previously worked with media and publication houses in varied capacities as a lifestyle writer, an editor, a copywriter, and a translator. She reviews beauty, skin care, and wellness products from specialized curated lists. She believes that SEO-driven content is the present and the future and keeps herself busy by dabbling in SEO-related tools and honing her editing skills.