10 Best Sulfate-Free Dandruff Shampoos of 2023 – Our Top Choices!
Gentle formulas to take care of dandruff without damaging your hair and scalp.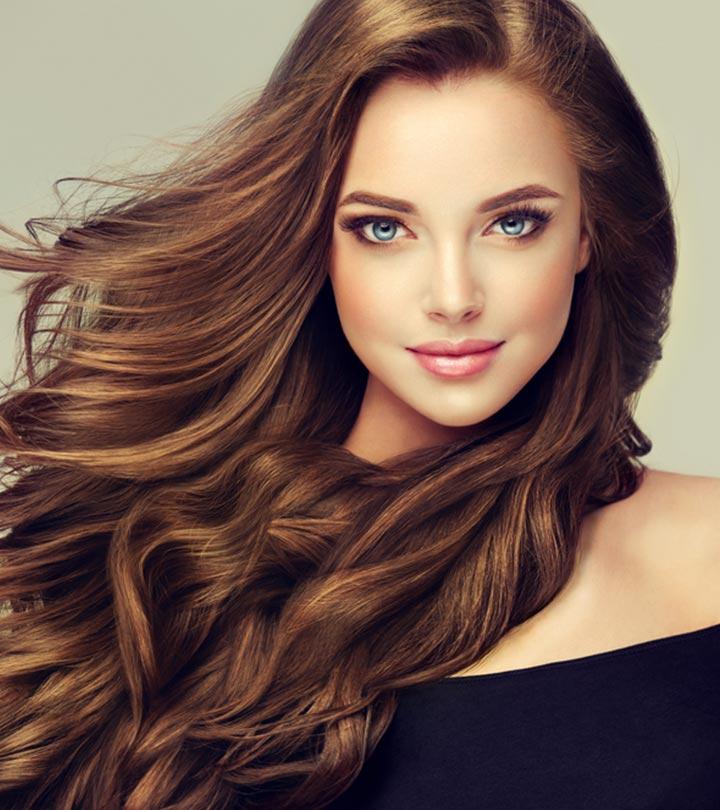 A sulfate-based shampoo can efficiently remove the dirt and oil from the scalp and hair, but along with thorough cleaning, the shampoo will kill the moisture in your hair, making your scalp and hair dry. This is why you need the best sulfate-free dandruff shampoo that can retain moisture, make your hair dandruff-free, healthy, and shiny. Furthermore, using sulfate-free shampoo on color-treated hair will make the color last longer and stay vibrant.
Sulfate-free shampoos are suitable for all hair types. These shampoos can also prevent scalp dryness and an itchy scalp. However, the market is swamped with sulfate-free shampoos, and it may become puzzling for you to narrow it down to the right one. This is why we have curated a list of the 10 best sulfate-free shampoos that will remove all your dandruff problems and give your a clean and healthy scalp and hair. Keep reading!
Banish the Dandruff With 10 Best Sulfate-Free Dandruff Shampoos of 2023
If dandruff had a sworn enemy, it would be tea tree oil. Eliminating dry, itchy, and flaky scalp by locking in the natural moisture, this shampoo also hydrates and conditions your hair with every use. With anti-bacterial and anti-fungal attributes, it will also keep your hair from thinning and prevent head lice too. Cleaning, soothing and moisturizing, all at the same time, this shampoo claims to be more like a therapy than a cleanser with rosemary and lavender. A great solution for all your hair problems, give this sulfate free anti dandruff shampoo a go if you haven't already! Check out the detailed review of the product in this video.
Pros
100% natural ingredients and oil formula
Deep cleans and strengthens the roots
Eliminates dirt, extra sebum, and dandruff
Hypoallergenic and safe for sensitive scalps
Restores shine, suppleness, and softness
Prevents shedding, irritation, and flakiness
Chemical-free, cruelty-free, and vegan
Cons
Price at the time of publication: $11.95
When your scalp turns flaky or itchy, it's giving you a sign for help or rather a change in shampoo! This Loreal sulfate free dandruff shampoo has a travel-friendly option for you that ensures to restore the balance with 1% pyrithione zinc and neem. One of the best ways to fight the nasty dandruff and itchiness, the shampoo is also clinically-tested to minimize and control the flakiness. Give it a try, especially if you are looking for a no sulfate dandruff shampoo to use on-the-go.
Pros
Restores hydration and softness
Provides intense scalp and dandruff treatment
Rejuvenates the scalp and adds shine to hair
Paraben-free, salt-free, and surfactant-free
It has an aromatic Indian lilac fragrance.
It's gentle on color-treated hair.
Cons
Not recommended if you are sensitive to smell
May be tough to apply on curly or wavy hair
Price at the time of publication: $8.99
Are you looking for a more trustable option to eliminate dandruff? Try Puracy Natural Daily Shampoo as it is developed by doctors. Formulated with natural and chemical-free ingredients such as beet sugar extract, olive oil-based squalene, vitamin B5, and vitamin E— consider your scalp taken care of instantly! From intense cleaning to making your hair looking healthier and flake-free, it also protects and intensely moisturizes the scalp. Besides this, it is gentle enough to use daily, thus making it a great choice for those who prefer frequent hair showers. It is the best affordable sulfate free shampoo. Don't miss it!
Pros
Rich-lathering and hypoallergenic shampoo
Plant-derived and coconut-based formula
Eliminates friction, dandruff, and frizzy hair
Includes fragrance of citrus, peppermint, and eucalyptus
Paraben-free, phosphate-free, and triclosan-free
Gluten-free, cruelty-free, and vegan
Suitable for all hair types and sensitive skin
Cons
It may be slightly drying.
Price at the time of publication: $29.95
To hair care enthusiasts, the magic of Moroccan oil is no secret. And now you can enjoy the same in this amazing shampoo! Soothing the scalp and preventing frizzy hair, it provides intense moisture and conditioning to eliminate dryness, which is one of the root causes of dandruff. And that's not all; it also adds a lustrous shine and volume to your hair that you'll want to flip and flaunt all day long. Now, for all those looking for a shampoo for damaged, color-treated, or oily hair, this Moroccan shampoo could be it! It is the best sulfate free shampoo for dry scalp that smells good as it has a gentle yet ultra-conditioning formula that contains organic argan oil and extract of chamomile flowers, red clover, white willow bark, and elderflower too. Need we say more? Watch this video of the product for more information.
Pros
Suitable for all hair types
Plant and oil-based shampoo
Prevents and eliminates split ends
Soothes dry scalp and softens hair
Gentle and balances sebum on the scalp
Promotes hair growth and ensures manageable hair
Paraben-free, phthalate-free, cruelty-free, and vegan
Cons
Expensive
Not recommended if you are looking for a rich lather
Price at the time of publication: $20
Dandruff, what dandruff? With Botanic Hearth Tea Tree Shampoo, you don't have to keep your hair in a bun anymore! Formulated with 100% pure tea tree oil, it clarifies and conditions the hair to bring back the lost luster. And given how tea tree oil is the ultimate dandruff-buster, it also eliminates flakiness and provides intense hydration to give your hair that healthy and bouncy look. Also, the formula is rich in vitamin C, rosemary, and lavender oil too. Yep, try it, and get ready to say goodbye to hair ties forever.
Pros
Weightless formula
Gentle for daily use
Paraben-free and cruelty-free
Soothes flaky and irritated scalp
Ensures intense cleaning and nourishment
Suitable for all hair types
Cons
Thin consistency
Not ideal if you prefer a rich foam
Price at the time of publication: $15.29
Say goodbye to the itchy scalp with this organic shampoo that contains manuka honey, apple stem cells, aloe vera, coconut oil, and tea tree. Hard on flakes but gentle on your scalp and hair, this shampoo deeply cleanses, hydrates, and soothes the scalp to prevent flare-ups. It strengthens follicles, provides essential nutrients to the hair, and promotes healthy hair growth. It is ideal for all hair types, from thin, thick, curly to color-treated textures, and is a unisex product.
Pros
 Organic
 pH-balanced formula
 Pleasant scent
 Paraben-free
 Cruelty-free
 Ideal for sensitive scalp
Cons
None
Price at the time of publication: $20.39
Dry, damaged, and chemical-treated hair have a high chance of flaring up. So, if you are dealing with something similar or seborrheic dermatitis, then you must try this shampoo infused with honey, coconut, and aloe vera. Like a soothing and therapeutic tonic for your scalp with orange extract, tapioca, and cehami, it intensely moisturizes and claims to restore the pH balance too. This means your scalp not only stays happy and healthy but leaves no room for dandruff to grow or return as well. Now, that's something worth trying!
Pros
Gentle and organic shampoo formula
Restores natural moisture and sebum
Promotes healthy-looking and shiny hair
Ensures thorough cleaning and conditioning
Fragrance-free, paraben-free, cruelty-free, and gluten-free
Cons
Price at the time of publication: $18.98
Dandruff can be a real nightmare, and sometimes no home remedies can help. But before you give up, give this sulfate-free and dandruff control shampoo a go. Claiming to be an ideal combination of science and nature, it contains 8 essential oils along with pyrithione zinc to bring back your gorgeous tresses. Thoroughly cleansing as well as moisturizing, it eliminates dandruff, redness, and itchiness too. And are you earth-conscious? Because the brand uses 100% recycled bottles and a chemical-free dye for packaging. Still, want to miss it?
Pros
Vegan and cruelty-free product
Soothes, hydrates, and conditions hair
Clinically-tested, botanical, and medicated dandruff shampoo
Suitable for psoriasis, dry scalp, and color-treated hair
Paraben-free, salt-free, and artificial preservatives-free
Cons
Price at the time of publication: $30
Does no shampoo or treatment seem to work for your stubborn dandruff? Get your hands on this medicated anti-dandruff shampoo from Vanicream. It contains zinc pyrithione 2% that has antifungal properties, which effectively reduces recurring dandruff and seborrheic dermatitis symptoms. It cleanses the scalp gently, removes all flakes and itchiness, leaving the scalp fresh and nourished. Go through this video review for a detailed understanding of the product.
Pros
 Dermatologist-tested
 Creamy texture
 Paraben-free
 Fragrance-free
 No dye
 Lanolin-free
 Formaldehyde-free
 Gluten-free
Cons
May be too drying for some hair types
Price at the time of publication: $16.79
If you haven't been told by your grandma or mom already, apple cider vinegar is an age-old formula to fight dandruff. And making the potion all the more powerful is this shampoo by Majestic Pure that also contains avocado and coconut oil for moisturizing benefits. So, to make it simple, it will not only detoxify and clean the scalp but also leave a moisturizing layer behind. Also ideal, if you are dealing with itchy scalp or frizzy hair, give this traditional-meets-modern shampoo a go!
Pros
Suitable for all hair types
Recommended for women and men
Prevents itchiness, residue build-up, and flakiness
Weightless and paraben-free product
Ultra-hydrating and cleansing shampoo
Safe for damaged, dry, and color-treated hair
Cons
Packaging may not be user-friendly
Price at the time of publication: $14.99
Dandruff, goodbye! There you go, those are the 10 best sulfate-free anti dandruff shampoos to bring back your gorgeous and lustrous hair. To know more about why you need a sulfate-free shampoo, read our buying guide below.
Buying Guide – For Best Sulfate-Free Shampoo
Which Ingredients to Replace Sulfate with In Your Shampoo and Why?
Though many ingredients ensure better, milder, and scalp-friendly cleansing, the following ones are the top choices:
Tea Tree Oil: Tea tree oil leads the race due to its anti-fungal and anti-bacterial attributes. Commonly found in most of the dandruff shampoos, its detoxifying and infection-fighting power is a must-have to eliminate itchiness and dandruff.
Jojoba Oil: Since sulfate shampoos strip the natural moisture and oil off the hair, jojoba oil is recommended to restore the original suppleness and shine.
Argan Oil: From cleansing the scalp, repairing the hair texture to moisturizing, argan oil can do it all. So, if you are dealing with dry and damaged hair, argan oil is a great choice.
Coconut Oil: Who doesn't know the benefits of coconut oil? Widely used for solving several hair problems, coconut oil ensures intense moisturizing and cleansing benefits that can help eliminate dandruff, flakiness, and dryness.
Aloe Vera: If you are looking for a shampoo to soothe your dry and damaged scalp, then the one with aloe vera would be ideal. Other than soothing, it also provides nourishment and helps with hair growth.
Eucalyptus: Another ingredient known for fighting and eliminating infection is eucalyptus. It detoxifies the healthy scalp and leaves it clean and flake-free.
Benefits of Using the Best Sulfate-Free Dandruff Shampoo
Here's why you should use a sulfate-free shampoo:
Minimizes Hair Loss: Sulfate shampoos other than stripping away the dirt and excess sebum will eliminate the natural moisture and oil that your hair needs to stay healthy and to grow. And in the long run, it may weaken the roots as well, thus leading to hair loss. Hence a sulfate-free shampoo is a better option to minimize hair loss.
Eliminates Dry Scalp: Since sulfate is harsh on the scalp and hair, dryness is a given. Dandruff shampoos without sulfates, on the other hand, restore and retain the natural oil and moisture to help the scalp stay conditioned, healthy, and nourished naturally.
Gentle on Sensitive Scalp: Do you have a sensitive scalp? Then a mild sulfate-free shampoo should be your only choice for they are nourishing, and do not strip the scalp's natural sebum off. Also, most of them are gentle enough to be used daily too.
Why Trust Stylecraze
Vaishnavi Kothuri, the author of this article, is a hair care enthusiast who knows exactly what your hair needs and loves. Her recommendations for the best sulfate-free dandruff shampoos are based on in-depth research of the products and online user feedback. The products mentioned in this article can help make your hair dandruff-free, healthy, and shiny. These shampoos also prevent scalp dryness and relieve itchiness.
Frequently Asked Questions
Is Sulfate-Free Shampoo Good for Dandruff?
Most of the sulfate-free shampoos are good for dandruff because they are milder and will not aggravate dryness, which is the root cause for dandruff. However, you should pick a sulfate free dandruff shampoo in particular for best results.
Is Any Sulfate-Free Shampoo Good for Colored Hair?
Yes, absolutely! The reason being since sulfate-free shampoos are non-drying and mild, they will not strip the color or the moisture from the hair.
Why Are Sulfates in Shampoos Frowned Upon?
Sulfates have earned the reputation of being bad for hair because they are harsh and cause irritation and dryness. Though they might make your hair feel thoroughly cleansed, they will also eliminate the natural moisture and oil that your hair needs to stay healthy and to grow. Hence, sulfate shampoos are not recommended.
How often should I wash using a sulfate-free dandruff shampoo?
You can wash your hair twice or thrice a week to ensure your scalp stays clean and healthy. However, if your lifestyle requires you to wash your hair more frequently, you can use sulfate-free shampoos as they have gentle formulas.
Does sulfate-free shampoo cause dandruff?
No. Sulfate-free shampoos do not cause dandruff. In fact, sulfate-free shampoos actually work on eliminating unnecessary build-up.
What are the benefits of sulfate-free dandruff shampoo?
Sulfate-free shampoo works wonders when it comes to eliminating dandruff from the scalp. It gently removes flakiness, build-up, or dandruff. These shampoos are formulated to address the root cause of the scalp issue to make your hair healthy, shiny, and strong.
Recommended Articles