15 Best Sulfate-Free Shampoos Available In India Sulfates. They have been talked about for a long time now, and there has been a lot of confusion around whether they damage your hair or not. To most people, ditching them seems illogical because they produce the lather that gives you that "clean" feeling. Moreover, most popular shampoos contain sulfates, and they appear to be getting the job done. To top it all off, finding a good sulfate-free shampoo can be tricky.
So, Why Should You Go Sulfate-Free?
Sulfates are cheap detergents that are found in most commercial shampoos. This is why sulfate-free shampoos are often priced a little higher. The most common forms of these chemical detergents are Sodium Lauryl Sulfate and Sodium Laureth Sulfate, which can be found in most household cleaning products. This means you are basically washing your hair with the same ingredient that cleans your clothes. Needless to say, sulfates are extremely harsh and strip away the natural oils from your hair along with the dirt and grime.
Here's how your hair will benefit if you stop using sulfates:
Decreased dryness and frizz
Reduced split-ends
Regular production of oil in your scalp as there are no chemicals drying it out and pushing your sebaceous glands into overdrive
Longer color retention if you dye your hair
Reduced development of warm tones in highlighted or cool-toned hair
To make your life a little easier (and free of harsh chemicals), here is a list of the 15 best sulfate-free shampoos you can find in India.
15 Best Sulfate-Free Shampoos Available In India 
The Body Shop Rainforest Hair Care Range was launched in 2010, and its shampoo has gained a lot of popularity since then. It definitely lives up to the expectations and delivers results. It is not only free of sulfates but also of silicones, colorants, and parabens. It contains conditioning oils like precaxi and cameline that add shine to your hair while keeping it moisturized. This gel-based shampoo cleanses hair without drying it out and is highly recommended for people who have normal to dry hair. 
Pros
Suitable for normal to dry hair types
No artificial fragrance
Makes your hair soft and more manageable
A little product goes a long way
Travel-friendly 
Cons
Aveeno Active Naturals Pure Renewal Shampoo refreshes your hair and restores it to its natural state. It is infused with seaweed extract and other natural cleansers that lift impurities off your scalp. This shampoo is formulated with Natrasurf technology that helps keep your scalp clean and dirt-free. It rebalances your hair's moisture levels, leaving it healthy and full of life.
Pros
Keeps your scalp oil-free
Adds volume
Rinses off easily
Adds shine
Safe for color-treated hair 
Cons
The Herbal Essences Bio:Renew Potent Aloe+Bamboo Shampoo hydrates and smoothens your hair. It has real aloe, organically sourced from Mexico and contains naturally derived surfactants that cleanse your hair gently with a rich and creamy lather. This aloe vera and bamboo shampoo features a multi-layered scent of rich green leaves, luscious water flowers, and mellow amber that provides an unforgettable experience with every wash.
Pros
pH-balanced formula
Safe for color-treated hair
Vegan
Cruelty-free
Sulfate-free
Silicone-free
Paraben-free
Recyclable packaging
Cons
None
This clarifying shampoo is enriched with activated charcoal, organic olive oil, and almond oil to strengthen your hair and scalp. It provides essential nutrients to your hair to promote its healthy growth. It treats dry, damaged, and dehydrated hair by restoring your scalp's pH levels. It also clears dirt and detoxifies your scalp, making it feel light and refreshed. 
Pros
Adds volume
Makes your hair more manageable
Pleasant herbal fragrance
Lathers well
Cons
Can dry out your hair initially 
OGX Hydrating+ Macadamia Oil Shampoo is ideal for dry and damaged hair. It contains macadamia, coconut, and avocado oils and extracts from sugar cane, bamboo, and aloe. This shampoo lathers quickly even when you use it in small amounts. It keeps your hair moisturized, defines curls, and reduces frizz. 
Pros
Reduces split ends
Adds vibrant shine to your hair
Hydrates dry scalp
Prevents breakage
Strengthens hair follicles 
Cons
Giovanni Root 66 Max Volume Shampoo is one of the best SLS-free shampoos out there. It contains up to 94% organic ingredients and is free of parabens, mineral oil, artificial colors, phthalates, formaldehyde, and propylene glycol. It is not tested on animals and contains natural ingredients like mango extract, papaya extract, kiwi extract, aloe vera, and soybean protein. It does not lather much but is a great shampoo for anyone with limp, lifeless hair as it adds volume, shine, and bounce. 
Pros
Adds volume
Does not weigh your hair down
USDA-certified formula
Strengthens fragile hair
Vegan 
Cons
The Herbal Essences Argan Oil Of Morocco Shampoo repairs damageand combats frizz, making your hair shiny. It is formulated with 90% natural ingredients – aloe, antioxidants, and sea kelp, whichsoften and smoothen your hair. The color-safe formula helps revive dull and dry hair in 21 days.
Pros
Fights frizz
Color-safe
pH-balanced formula
Cruelty-free
Paraben-free
Gluten-free
Pleasant fragrance
No added colorants
 Cons
Not suitable for oily scalp and fine hair.
Might cause hair fall.
This shampoo is perfect for color-treated hair as it locks in the color pigments and prevents them from fading. It is an ultra mild formula that can be used on chronically dry and damaged tresses. It gently cleanses your hair and scalp without stripping away the color and natural oils. This way your hair color stays fresh even after multiple washes. The formula also contains UV filters that protect your hair from harmful UV rays. 
Pros
Prevents hair color from fading
Adds radiant shine to your hair
Keeps your hair soft and moisturized
Reduces breakage 
Cons
Can dry out your scalp initially 
This budget-friendly sulfate-free shampoo is ideal for normal to oily hair types. It contains green apple extracts, sea algae, and centella that nourish and purify your scalp and hair. This pH-balanced formula is gentle enough to use every day. It leaves your hair feeling fresh and full of life. 
Pros
Adds volume
Imparts shine to your locks
Eliminates dandruff
Soothes dry and itchy scalp 
Cons
Can make your hair rough initially 
This shampoo is formulated with 1% pyrithione zinc that helps soothe itchiness, irritation, and flaking on your scalp and restore its balance. Its formula is gentle with no harsh chemicals and surfactants. It gently cleanses your scalp without stripping away its natural oils. It forms a luxurious lather with a fresh aromatic fragrance.  
Pros
Makes your hair feel fresh and hydrated
Clinically-tested anti-dandruff formula
Improve scalp health
Cons
Availability issues
Expensive 
This luxurious smoothening shampoo cleanses your hair and provides nourishment to each strand from root to tip. It tames unruly hair and eliminates frizz. It is formulated using Morpho-Keratin technology, which helps restore flexibility and elasticity to each strand for perfect movement. It improves your have texture and eliminates tangles to give you soft, silky, shiny, manageable, and healthy hair.  
Pros
Protects hair against humidity
Eliminates breakage and split ends
A little product goes a long way
Adds luminous shine
Lifts flat tresses 
Cons
12. Khadi Mauri Herbal Aloe Vera Shampoo
Khadi Mauri Herbal Aloe Vera Shampoo is made using natural Ayurvedic extracts. It has antibacterial and antifungal properties that prevent dandruff and other scalp conditions. It soothes dryness and itching on the scalp by moisturizing it. This shampoo maintains your hair's elasticity by imparting essential nutrients to it. At the same time, it smoothens the cuticles and keeps them from drying out or breaking. 
Pros
Restores pH balance of your hair
Relieves scalp itchiness and irritation
Reduces redness and inflammation
Revives radiance
Cons
WOW Apple Cider Vinegar Shampoo is ideal for promoting hair growth in both men and women. It helps eliminate dandruff and soothe dry scalps. Apple cider vinegar encourages hair growth and helps retain more moisture in your hair to prevent breakage and split ends. It cleanses your scalp by unclogging the dirt accumulated around the follicles. This shampoo also balances the pH of your scalp and hair by stimulating blood circulation.
Pros
Ideal for dry, itchy, and irritated scalp
Strengthens hair roots
Adds shine to your hair
Rinses off easily 
Cons
[ Read – WOW Apple Cider Vinegar Shampoo Ingredients ]
This rich lathering shampoo imparts essential nutrients to each strand to give you more healthy and manageable hair. It soothes itching and flaking on your scalp with the help of gentle cleansing agents. This shampoo contains silk and wheat proteins that strengthen your hair and prevent hair fall. You can notice much shinier, silkier, and smoother hair within 4 to 5 washes. It works best on normal to oily hair types.
Pros
Tames frizzy hair
Suitable for mothers post delivery
Free of harmful ingredients
Keeps your hair strong, shiny, and moisturized
Controls hair fall 
Cons
This herbal hydrating shampoo is made with gentle coconut-based cleansing components with natural tea tree oil that acts as an antibacterial agent. It is a mild and non-drying formula that adds softness and shine to dry and lifeless hair. It moisturizes and conditions your scalp, preventing scalp problems in the long run.
Pros
Refreshes your scalp
Lathers well
Suitable for all age groups
Cleanses scalp well 
Cons
Not suitable for dry hair 
These sulfate-free shampoos are suitable for your hair. However, check out the factors that you need to consider before buying one.
Things To Consider When Buying A Sulfate-Free Shampoo
Consider your hair type before buying any sulfate-free shampoo as these shampoos are made according to different hair types. For oily hair, a sulfate-free shampoo with oil-balancing agents will work the best. For dry, fizzy, and dull hair, a nourishing and hydrating sulfate-free shampoo with argan, jojoba, or almond oil is recommended. For normal hair, a soothing and hydrating sulfate-free shampoo is perfect. If you have colored or chemically treated hair, pick a repairing sulfate-free shampoo.
When buying any sulfate-free shampoo, avoid ingredients like parabens, synthetic fragrances, and alcohol as they can further damage your hair. Instead, pick a product that contains plant-based ingredients. Also, avoid any ingredient that might cause allergic reactions (like soy).
It is better if you pick a shampoo that is dermatologically or clinically tested. This ensures the safety of the product.
Now that you have this list, there is nothing stopping you from making the switch to sulfate-free shampoos. Everyone's hair goes through a transition period when they switch products, but the long-term results will be completely worth it. Choose your favorite product from the list, try it out, and let us know how it worked for you in the comments section below.
Recommended Articles:
The following two tabs change content below.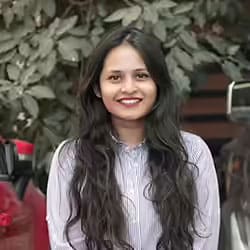 Pooja is a Mass Communications and Psychology graduate. Her education has helped her develop the perfect balance between what the reader wants to know and what the reader has to know. As a classical dancer, she has long, black hair, and she knows the struggle that goes into maintaining it. She believes in home remedies and grandma's secrets for achieving beautiful, luscious hair. When she is not writing, she learns Kuchipudi, practices yoga, and creates doodles.