15 Best Sunscreens For Sensitive Skin
Picking the right sunscreen for sensitive skin is a challenge. Merely checking the SPF is not enough – you need to be cautious about what you are putting on your face. Most sunscreens contain chemical ingredients to block UV rays, and any of the ingredients can irritate your skin. Fortunately, some brands cater to those who have sensitive skin. Below is a list of 15 best sunscreen lotions for sensitive skin that you can try.
15 Best Sunscreens For Sensitive Skin
1. Suntegrity 5-In-1 Natural Moisturizing Face Sunscreen
Product Claims
This sunscreen will protect your skin from sun damage as well as dark spots, redness, fine lines, and inflammation. This is why this sunscreen consistently ranks well in the EWG ranking system (Environmental Working Group database). This is a chemical-free tinted sunscreen that you can use as a BB cream to prime, cover, and protect your skin.
Pros
100% vegan
Contains active zinc oxide
Hygienic packaging
No parabens
No phthalates and mineral oils
No synthetic dyes and sulfates
No chemical UV absorbers
Fragrance-free
Cruelty-free (PETA and Leaping Bunny certified)
Non-greasy
Reef-friendly
Cons
None
2. Elta MD Skincare UV Clear Broad Spectrum SPF 46
Product Claims
This facial sunscreen contains niacinamide that calms your sensitive skin and protects it. It is especially beneficial for those who have rosacea and acne-prone skin and discoloration issues. It is incredibly lightweight and easy to apply.
Pros
Dermatologist-recommended
Non-comedogenic
Fragrance-free
Paraben-free
Zinc oxide-based
Available in both tinted and untinted versions
Oil-free
Sensitivity-free
Cons
None
3. Blue Lizard Australian Sunscreen
Product Claims
This is a mineral-based sunscreen that is free of harmful chemicals. It is a broad spectrum sunscreen, and the best part is, the bottle turns blue when exposed to UV rays. In this way, it also reminds you to reapply sunscreen.
Pros
No parabens
No artificial fragrance
Dermatologist recommended
Water-resistant formula
Reef-safe
No harmful chemicals
Cons
None
4. NYDG Chem-Free Active Defense SPF 30
Product Claims
This lightweight sunscreen contains squalane and argan extracts that prevent skin damage caused by environmental stressors. The micronized ingredients spread fast and blend evenly.
Pros
Cruelty-free
Gluten-free
Paraben-free
Sulfate-free
Non-comedogenic
Cons
None
5. SkinCeuticals Physical Fusion UV Defense Sunscreen
Product Claims
This sunscreen is perfect for normal, combination, and sensitive skin types. It is a tinted sunscreen that contains 100% mineral filters that are incredibly gentle on your skin. It provides a broad spectrum of coverage and gives a radiant finish. It contains plankton extracts that boost your skin's resistance to the stress induced by UV rays and heat.
Pros
Contains zinc oxide
Water-resistant (up to 40 minutes)
Non-comedogenic
Paraben-free
Fragrance-free
Doesn't leave a white cast on the skin
Non-oily
Cons
None
6. MD SolarSciences Mineral Moisture Defense
Product Claims
This is a mineral-based sunscreen, which means it doesn't contain UV-absorbing chemicals that often irritate sensitive skin. It has an oil-free formula and contains ceramides. It locks in moisture and keeps your skin hydrated. This sunscreen also helps repair your skin's natural barrier and prevents photoaging.
Pros
Safe for kids (6 months and older)
Fragrance-free
Water-resistant (up to 80 minutes)
Non-comedogenic
Contains antioxidants
Non-oily
Cons
None
7. Badger Broad Spectrum SPF 30 Natural Mineral Sunscreen Cream
Product Claims
This lightweight sunscreen contains zinc oxide and moisturizing ingredients, such as beeswax, vitamin E, and sunflower oil. These ingredients soothe your skin and also strengthen its natural defenses.
Pros
Organic ingredients
Reef-safe
Biodegradable
Non-GMO
Non-greasy
No harmful chemicals
Water-resistant
Cons
None
8. Colorscience Sunforgettable Broad Spectrum SPF 50
Product Claims
If you are tired of applying (and reapplying) sunscreen lotions and creams, try this lightweight mineral powder. It has a brush applicator with which you can simply dust your face, and you are good to go. It comes in a variety of shades (to match your skin tone) and protects your skin throughout the day.
Pros
Can be used alone or on makeup
Chemical-free
Water-resistant formula
Travel-friendly
Suits all skin types (even hypersensitive skin)
Cons
None
9. Vanicream Sunscreen Sport
Product Claims
The formula of this sunscreen is pure love for sensitive skin. It is good for skin that is prone to breakouts, rashes, and hives. It has a non-greasy formula that will not weigh your skin down.
Pros
No synthetic dyes
No artificial fragrance
No lanolin
No parabens
No formaldehyde
Gluten-free
Oil-free
Water-resistant (for 80 minutes)
Cons
None
10. Neutrogena Sensitive Skin Sunscreen
Product Claims
This is sunscreen is oil-free and lightweight. It is easily absorbed and provides a broad spectrum of sun protection. It is formulated with purescreen technology that uses ingredients that are 100% naturally sourced. It is also suitable for people with eczema (approved by the National Eczema Association).
Pros
Water-resistant formula (for 80 minutes)
Hypoallergenic
Fragrance-free
PABA-free
Cons
None
11. SkinMedica Essential Defense Everyday Clear Broad Spectrum SPF 47
Product Claims
This lightweight sunscreen does not clog your skin pores and offers the highest sun protection. It contains antioxidants that keep your skin healthy and glowing. It protects your skin from both UVA and UVB rays.
Pros
Non-comedogenic
Lightweight
Easy to apply
Cons
None
12. ISDIN Fotorprotector Fusion Water Color SPF 50
Product Claims
This has an ultra-light and ultra-smooth texture and sinks into your skin instantly. It doesn't leave behind a glossy finish and a whitish cast on your skin. It prevents tanning, keeps your complexion even, and provides wide coverage.
Pros
Water-resistant
Developed with Safe-Eye technology (doesn't irritate the eyes)
Can be applied on both wet and dry skin (thanks to Wetflex technology)
Oil-free
Non-comedogenic
Hypoallergenic
Biodegradable formula
No alcohol
Cons
13. La Roche-Posay Anthelios Clear Skin Dry-Touch Sunscreen
Product Claims
This sunscreen doesn't feel sticky on your skin and is ideal for acne-prone skin. It contains avobenzone, which is an FDA-approved chemical for protecting the skin from UVA rays. It is formulated with advanced cell-ox shield technology and is suitable for sensitive skin.
Pros
Fragrance-free
Paraben-free
Non-greasy
Dermatologist-tested
Allergy-tested
Non-comedogenic
Cons
Leaves an ashy residue on the skin.
[ Also Read – Lotus Safe Sun 3 in 1 Matte Look Sunblock Reviews ]
14. Supergoop Skin Soothing Mineral Sunscreen
Product Claims
It contains olive polyphenols that prevent redness and irritation and calm your skin down. It is a lightweight sunscreen that contains zinc oxide. After you apply it, the sunscreen forms a protective barrier on your skin immediately and blocks UV rays. It can be used on the face and other body parts.
Pros
Natural ingredients
SPF 40
Non-comedogenic
Non-irritating
Cruelty-free
Cons
15. Aveeno Active Naturals Protect + Hydrate Broad Spectrum SPF 70
Product Claims
This ultra-moisturizing sunscreen lotion protects your skin against both UVA and UVB rays. The formula of this sunscreen contains oats extracts that keep your skin hydrated, protect the skin barrier, and also calm it down. This sunscreen is perfect for daily use.
Pros
Cons
Go ahead and pick the sunscreen you like. Share your experience and feedback with us in the comments section below.
Recommended Articles:
The following two tabs change content below.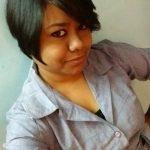 Latest posts by Ramona Sinha (see all)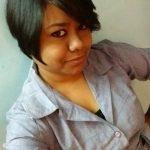 Ramona Sinha
Ramona has a Master's degree in English Literature. She believes that beauty begins with a good skin care regimen and is on a mission to eliminate all toxins from her routine. She helps readers select products and ingredients specific to their skin type and gives out tips to keep their skin healthy in a natural way. When Ramona is not working or experimenting with a new skin care product or ingredient, her books and a passion for music, good food, and traveling keep her busy.