10 Best Sunsilk Conditioners Available in India 2020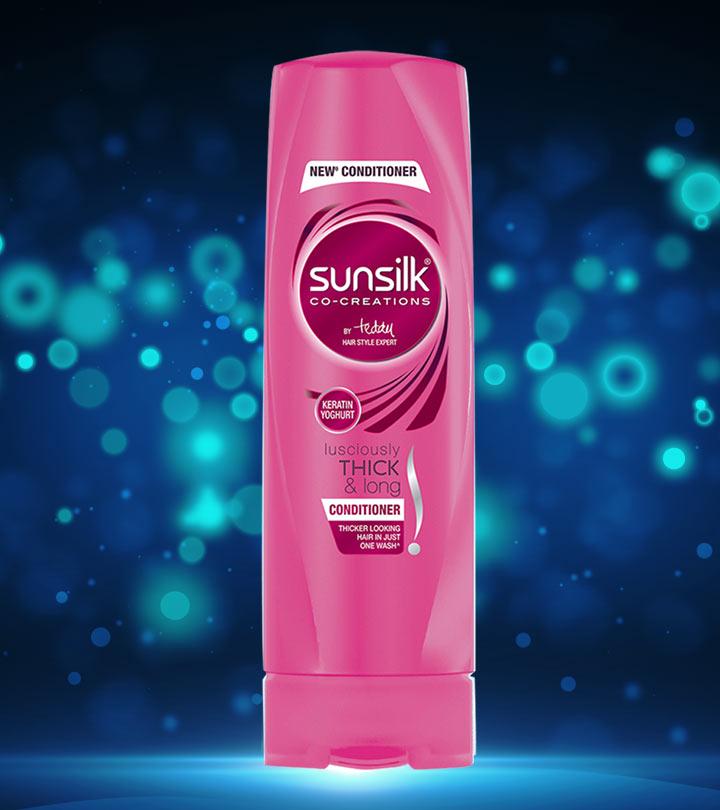 Sunsilk is one such hair care brand that truly understands and primarily aimed at woman's need for beautiful hair. Sunsilk is Unilever's leading hair care brand, started in the year 1954 in the UK. Today this brand is considered as the world's leading company in hair conditioning offering a healthy choice.
Sunsilk has a wide range of hair care products for different hair types, ranging from shampoos, conditioners and other hair care products that are available in more than 69 countries.This article gives you a concise list of top sunsilk conditioners.
Top 10 Sunsilk Conditioners
This conditioner from Sunsilk can be used by both men and women. They come in a tube container that contains almond, olive, camellia, argon and jojoba. This perfectly conditions the hair and maintains the natural shine.
[ Read: Best Conditioners For Dry and Fizzy Hair ]
This sunsilk hair conditioner gives perfect smooth, soft and beautiful hair. The Sunsilk soft and smooth conditioner contains egg yolk extract and pro-vitamin B5 that makes the hair healthy and shiny. Pro vitamin B5 also adds to the extra volume and boosts the hair follicles. It helps to maintain the moisture of the hair and make them unmanageable for non- frizzy look. This Sunsilk conditioner is best suitable for rough or dry hair.
[ Read: Sunsilk Hair Product ]
Sunsilk Stunning Black Shine Conditioner gives healthy and soft hair. It is created by Sunsilk hair expert Jamal Hammadi that contains Amla-Pearl complex, which acts as a protective shield from sun damage and ensures to provide a healthy glow and nourished hair. They make a layer on the hair strands that naturally protects against sun damage. This conditioner is suitable for all types of hair.
[ Read: Hair Type And Conditioners ]
Sunsilk Hair Fall Solution Nourishing Conditioner is best suitable for daily hair care and hair fall. This also adds health to the damaged and brittle hair by conditioning them. The Sunsilk conditioner contains natural ingredients and is best suitable for all hair types. This contains olive fruit oil, sunflower seed oil, pro-vitamin B5 and hydrogenated castor oil, which conditions, strengthens, and adds shine and volume to the hair. This comes in a tube container that makes it easy to apply.
Sunsilk Straight Lock Conditioner is created by Sunsilk expert Yuko Yamashita. This sunsilk perfect straight conditioner is the best product to get a straight and sleek hair. It can be used for daily conditioning and for making your tresses look manageable. This goes deep into the hair fibre and straightens them to look fully aligned even when fully dry. It also adds shine, smoothness and health to the hair.
Sunsilk Damaged Hair Reconstruction Conditioner contains olive serum nutri complex. This helps to make your hair soft and smooth, while filling the cracks of the hair strands.
[ Read: Damaged Hair Care Tips ]
Sunsilk Shiny Smooth & Tangle-free Amla-Pearl Complex Nourishing Conditioner maintains the natural shine of the hair and nourishes them. This protects from sun damage and conditions them from root to tip for healthy hair. This conditioner comes in tube form and is perfect for unisex use.
8. Sunsilk Keratinology Advanced Reconstruction Program Express Treatment Conditioner:
Sunsilk Keratinology Advanced Reconstruction Program Express Treatment Conditioner goes deep into the hair fibre to restore the natural moisture loss. It forms a protective layer on the tresses during heat styling, coloring, bleaching and provides healthy hair. This is best conditioner suitable for color treated hair. This Sunsilk conditioner contains Keratin, which makes the hair strong and soft. This is also ideal for everyday use for stronger hair.
[ Read: Hair Care ]
Sunsilk Smooth & Manageable Shampoo gives the perfect smooth and manageable hair. This gently cleanses and leaves you with a refreshed feeling with smooth hair. It contains creamy yogurt energizers that make the hair more manageable and frizz free.


10. Sunsilk Conditioner (Lively Clean & Fresh):
This Conditioner from the brand Sunsilk gives clean & fresh feel. This contains vitamin citrus complex that makes the conditioner really lightweight and non-greasy. This also makes the hair smooth, soft and manageable.
[ Read: Hair ]
*Subject to Availability
So try these top 10 Sunsilk conditioners to get smoother and shiner hair!!! Post in comments and suggestions.
Till then take care and keep it stylish!!
The following two tabs change content below.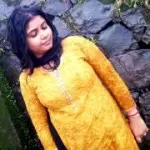 Latest posts by Jayshree Bhagat (see all)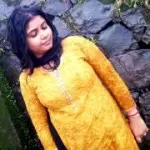 Jayshree Bhagat
Love you stylecraze for this platform. Hy there, I am Jayshree from Mumbai, director of Milestone plm solutions pvt ltd-vasai. I basically love to read and write about make-up, beauty & fashion in ma spare time. That's my hobby you can call. Hope you love my blog and articles. Do leave your valuable feedback! Stay Beautiful!!