30 Best Sympathy Gift Ideas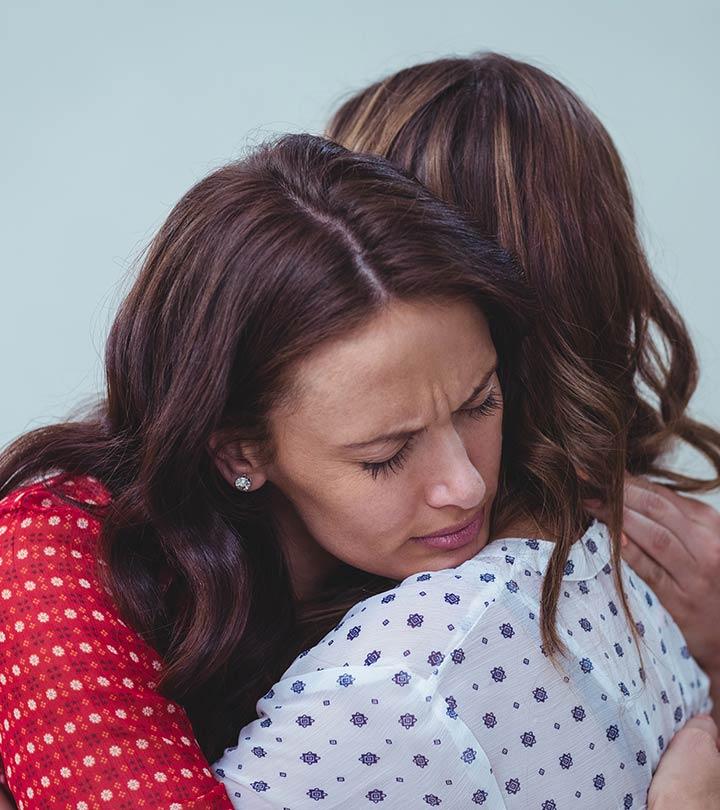 It is a traumatic time when a loved one passes away. If a close friend of yours is grieving the death of a family member or loved one, you need to be there for them. You need to support them and let them know that you are grieving by their side. It is an appropriate and welcome gesture to send your friend a thoughtful sympathy gift at such times. It shows them that they are loved and you are thinking of them in this difficult time.
While flowers are the most common gifts sent to someone who is grieving, there is no reason you cannot think outside the box. People go through a lot when a loved one passes. There are funeral arrangements to be made, paperwork to take care of, people to be informed, wills to be executed…the list is endless. Flowers may be a comforting sight, but they need to be cared for. They also don't last very long and need to be thrown away.
Instead of adding to their tasks, you could think of gifting your friend or the family something different. It could be something practical that helps them out or something decadent to remind them to take care of themselves. It could also be a memorial gift in honor of the person who has passed away. Read on for alternative sympathy gift ideas on what to send to your grieving loved one.
30 Best Sympathy Gift Ideas
The death of a loved one can quickly turn your whole world upside down. In the rush of sorrow that follows and all the tasks that need to be done, the last thing that the family has time for is self-care. This set of 12 handcrafted bath bombs can be the perfect gift for your friend, who has been stressed and tired lately. It will help them relax and take their minds off the pain.
Succulents are an excellent alternative to flowers, especially when you know your friend has probably received a dozen bouquets by now. They are easy to care for and need very little water. This set of 12 colorful succulents add liveliness to any room and last much longer than flowers. Gift this to cheer up your friend without adding more work to their plate.
Windchimes have the unique ability to calm a mind that is overworked with stress and emotions. The sound of wind chimes on a breezy day can bring peace and comfort to someone grappling with loss. This musical wind chime from Woodstock is tuned to the opening notes of the much-beloved hymn 'Amazing Grace.' It can be a treasured sympathy gift to commemorate the happy memories of the departed.
When someone passes away, people are quick to ask whether their kids are doing okay. But with the focus around funeral arrangements, children may feel neglected. It helps to send a sympathy gift for the child to help them deal with the loss in their own way. This cute sloth can be a comforting cuddle buddy for a little child who may be feeling lonely and confused.
No products found.
A book such as this one can work like a friend and a guide to help someone looking for ways to recover from the trauma of losing a loved one. It contains a year's worth of meditations, with meaningful passages on sorrow and loss sourced from literary and religious texts. This collection is thoughtful and sensitive and inspired by the author's own experience of working through grief.
This inspiring bracelet is a good condolence gift for someone dealing with the loss of a father. It has an uplifting message engraved on the inside – "Kind heart, fierce mind, brave spirit." – That can encourage your loved one to be brave in this time of pain. The bracelet is fully adjustable to fit all sizes. The engraved mantra will impart daily positive affirmation, so the wearer can find the courage to move on after a tragedy.
When a family is going through a loss, it helps to keep the children distracted, who are otherwise forgotten among the grief. This set of magnetic playing blocks can help the child escape from thinking about the deceased and channel their sorrow another way. The tiles are a perfect gift for toddlers aged 3+. The family will also appreciate that someone chose to think about the child during such a time.
A sympathy gift basket, such as this one filled with nuts and dried fruits, is sure to be warmly received by someone who has lost a loved one. It is tough to do simple tasks like cooking and eating while grieving. Your friend will be genuinely grateful for this basket and the thought behind it. They can also serve this tray when friends and family come to visit after the funeral to offer condolences.
Photo albums are one of the best 'In memory of…' gifts that you can give someone. Even in this digital age, a photo album has a unique charm as a collection of fond memories of the deceased. Your friend will find comfort when they go through memories of the times they shared with the person who is gone. This album has "Live, Laugh, Love" embossed on the cover to remind one of happier times.
No products found.
A Grief Observed by C.S. Lewis is a popular book about dealing with bereavement and loss. The author wrote it after his wife passed away, and it is a reflection of his thoughts on life, death, and faith in the face of grief. It offers support to people going through a similar tragedy and will be appreciated by bookworms and non-readers alike.
This memorial garden stepping stone is a touching remembrance gift that will be appreciated by the family. A symbol of love, this garden stone serves as a heartfelt tribute to remember and honor the memory of the departed. It features an inspirational quote bordered by hand-carved details of purple and pink butterflies and green leaves. This garden accessory can also double up as wall art to display indoors.
This gift is a perfect pick when you want to remind your friend that they are loved, valued, and cherished. These reminders are especially welcome during sad times. This beautiful and comforting blanket can be used to send warm hugs and positive energy to your friend when you can't be there for them in person. It is a thoughtful gift that inspires calm and peace and tells your friend how much you care about them.
For someone mourning the loss of a loved one, a hug or a shoulder to cry on may turn out to be more valuable than gifts. What also helps is something sweet – like this sympathy basket of cookies. It is a simple indulgence, but bite-sized snacks such as these are much more practical when cooking, and sitting down for a full meal seems like an impossible task.
If you want to comfort someone who is going through the unbearable pain of losing a child, this remembrance angel figurine from Willow Tree can be a sensitive sympathy gift. It comes with a sentiment card that reads, "Memories… hold each one safely in your heart." The angel expresses comfort, sympathy, comfort, and healing to help the bereaved overcome this trauma.
A memorial pendant to store the cremation ashes of a loved one can be a thoughtful sympathy gift. Your friend can take comfort in knowing that the departed soul is still with them in some way. This urn jewelry can hold some ashes, a little burial soil, a lock of hair, or dried memorial flowers. You can give this sympathy gift to a girl or a woman who has lost her mother. She will be touched by this gesture.
The loss of a dear pet, who had been a member of the family for many years, is no less painful than the passing of a person. For someone going through the trauma of losing a pet, this picture frame fitted with a cheerful picture of their loving pet can be a comforting condolence gift. It is engraved with a sentimental quote, a paw print within a heart, and a golden halo above it.
For families that cremate their dead, these mini cremation urns can be a sensitive bereavement gift. If you are close to the family, you may gift this set of keepsake urns. They are useful for sharing the ashes of a loved one among both friends and family and make a beautiful home for them after they are gone.
A sympathy card offers the bereaved words of comfort to tide them through their sorrow. With this keepsake gift jar, you can give your friend more than one uplifting message. It is filled with 31 positive and powerful words from inspirational figures. Each message is encased in a tiny envelope that will soothe your friend's aching heart whenever they open one.
A personalized memorial gift shows added thoughtfulness and is sure to be appreciated by your friend as well as their family. This memorial stone made of black granite is engraved with the tree of life. You can customize it by adding the name, birth year, and year of the passing of the departed soul. There is also an option to add a personal quote in honor of their memory.
You cannot go wrong with sympathy gift baskets, such as this one filled with cookies, chocolates, and other snacks. It helps the people staying in the house to have something to munch on when proper sit-down meals are not possible. Your friend will also appreciate being able to serve these delicious nuts and cookies to guests who have arrived to offer condolences. If nothing else, you will save them a trip to the bakery.
This personalized garden stake made of wrought iron can be the ideal sympathy gift for someone who has lost a loving grandparent. Placed in the garden near their favorite spot, the garden stake will make for a genuinely unique 'in memoriam' gift. It features a meaningful inscription that reads, "Your Wings Were Ready, But Our Hearts Were Not."
This wooden plaque called 'A Letter From Heaven' is a touching sympathy gift for someone who has lost their spouse. Dealing with the death of one's life partner can be a particularly harrowing experience. All one wishes for is to be able to speak to them one more time. This letter, with its comforting words, helps the bereaved come to terms with the sad reality and find hope in the memories of their beloved.
This beautiful candle holder made of terracotta is a lovely sympathy gift for your friend. It comes with a tealight and an ornate metal lid. On the front, a meaningful quote is printed that says, "Gone yet not forgotten, although we are apart, your spirit lives within me, forever in my heart." It will help your friend keep their loved one's memories alive while lighting up their hearts and home.
Sometimes, the simplest gifts are the best. Just like this memorial photo frame, which comes with a heartfelt yet inspirational message. It reads: "When tomorrow starts without me, we're not so far apart, For every time you think of me, I'm right here in your heart. In Loving Memory." You can put in a joyful picture of your loved one with the person they have lost, and it is sure to bring a smile on their face every time they look at it.
This silver heart-shaped locket with the words "Always In My Heart" engraved on the front is perfect for a woman who has lost someone close to her. The pendant can be customized with a laser-engraved photo on the inside. This sympathy gift turns a cherished photograph into an everlasting memory that your friend can keep close to her heart always.
If you want to give someone a sympathy gift that is small yet meaningful, take a look at this memorial keychain. The grieving person can attach it to their keys and take it along everywhere. They can derive solace in knowing that a little piece of their heart is in heaven. This is a thoughtful sympathy gift for someone who has lost a child or suffered a miscarriage.
When you see your friend in pain, you can't help but wish that angels would surround them with love and take away their pain. This candle holder shaped like a comforting angel will give them lasting memories of their loved ones. The gift comes with a dedication card that you can fill in and a beautiful poem called "Sending You An Angel." Both friends and family will treasure this sympathy gift.
The Comfort Bowl is a unique sympathy gift that is individually handcrafted. It is filled with 11 inscribed pebbles, five crystals, and a thoughtful explanatory card. The black and white stones display quotes about grief and sensitive messages such as "Take all the time you need" and "Not grief but gratitude." The crystals symbolize the tears of the bereaved. This is an original sympathy gift that can help anyone struggling with the trauma of loss.
This memorial garden plaque can be a touching sympathy gift for a pet owner who has lost their beloved cat. You can personalize it with the cat's name, year of birth, and year of passing. The cat silhouette design is beautifully engraved on top. This memorial stone can be displayed in the garden and would be a unique way to keep the cat's memory alive. Your friend is sure to be touched by this warm gesture.
Another sympathy gift for your grieving friend can be this handmade glass mosaic cross. It is suitable for use as a suncatcher, hung on a rearview mirror or a doorknob, and as a thoughtful keepsake. The attached poem, "Always In Your Heart," can offer peace and comfort to someone dealing with the death of their husband. You can also send this as a remembrance gift on the anniversary of the loss of a loved one.
These are some ideas for the best sympathy gifts that you can give to your friend and their family to help them through a troubling time. You can choose from this list or take inspiration to gift them something along these lines. No matter what you give, remember to accompany it with some kind words from you and a warm hug.
Are there any sympathy gifts that you prefer sending someone on such occasions? Share your thoughts with us in the comments section below.
Frequently Asked Questions
What to send when someone dies?
It is generally appropriate to send flowers along with a sympathy card upon first hearing the news of someone's passing. Around the time of or after the funeral, you can send a thoughtful gift that you think may be useful.
What to bring to a funeral?
While it is not compulsory to bring a gift, it is a good idea to carry funeral flowers, or better yet, a small memorial gift, such as a card or a food item. The family will appreciate the kind gesture, especially if you are close to them.
Is it appropriate to give a gift card at a funeral?
No, it is not. If you want to do something thoughtful, offer the family your time or service instead. Running errands is appreciated a lot more.
When should I send the sympathy gift?
If you have sent the card immediately after learning about the death, you can still send a thoughtful memorial gift within a couple of weeks after the demise to let the family know you have been thinking of them.
Where to buy sympathy gifts?
You may shop for something suitable at your local gift shop. If you are not lucky enough to have one nearby, shopping online is your best bet. There are more choices and many unique ideas, as listed above.
Should you send a sympathy card if you go to the funeral?
A card or a sympathy note is more appropriate when you are unable to attend the funeral. However, it is acceptable to attach a sympathy card with your bouquet, if you choose to send one.
Recommended Articles