The 11 Best Tarte Cosmetics Products in 2022 You Should Get Your Hands On!
Reveal glowing skin with these products that contain natural, cruelty-free ingredients.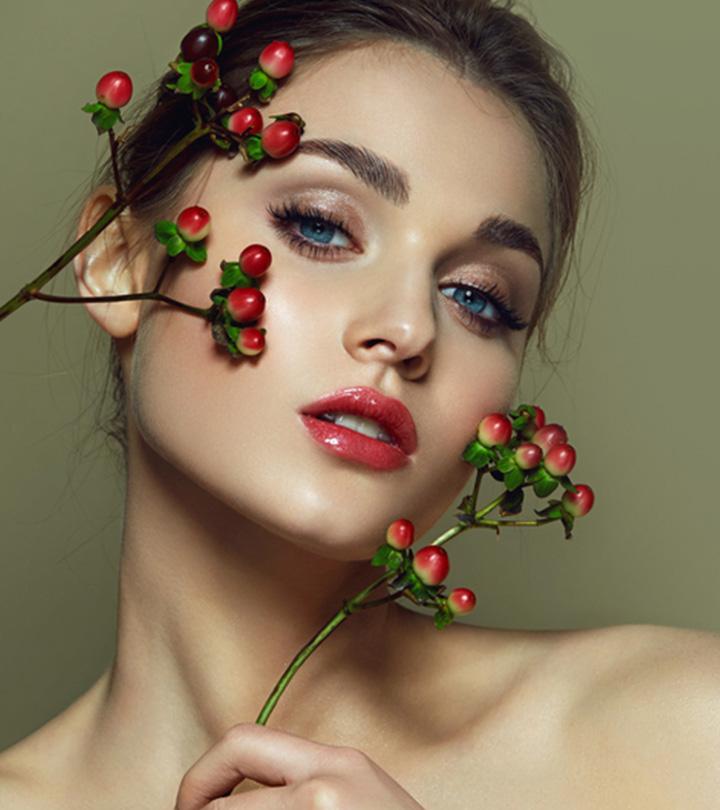 Makeup makes you look elegant and appealing, especially when you have the best makeup from the best makeup brand. Hence, we bring you the best Tarte products to make flawless makeup effortlessly. They craft their products to match every skin tone. Over a while, they have excelled and become the most popular brand. Products like the Amazonian Clay Foundation, Tarte Shape Tape Concealer, Bloom Clay Palette, and the Amazonian Clay Matte Palette have made their ground strong in the market of makeup. Their products are unique as they are formulated with natural ingredients and are cruelty-free. The high-quality formulae make the products effective for daily use. You can use them for special occasions as well. Tarte products have made a special place in pouches, retail stores, and vanities with a unique purple logo.
Finding the right Tarte product that is suitable for your skin tone can be demanding. So, we have put together a list of the 11 ideal Tarte Cosmetics products that offer flawless skin. Check them out below!
Top 11 Tarte Cosmetics Products in 2022
Have you always yearned for long, curled up, and voluminous lashes to make your eyes look dazzling and elevate any eye makeup? With this 4-in-1 mascara, you can achieve all that and more with a single stroke. Infused with olive esters, rice bran wax, mineral pigments, vitamin C, and other nourishing ingredients, this ultra-pigmented mascara sculpts and defines your lashes like no other. It is equipped with a 360° magniLASH wand with short and long bristles that lengthen your lashes while instantly giving them a lift. It won't clump or smudge and will stay put throughout the day. To find out more about this product, check this video review out.
Pros
4-in-1 mascara
360° wand
Vegan
Lasts 24 hours
Ophthalmologist and dermatologist-tested
Paraben, phthalate, and sulfate-free
Cons
It may not be waterproof.
Price at the time of publication: $15
Can a makeup pouch be called one if it doesn't house a nude blush that lasts throughout the day? A blush like this one can add the right balance of flush to your face without going overboard. Enriched with Amazonian clay and mineral pigments, this silky powder blush glides smoothly and blends flawlessly. An award-winning blush, it conceals harsh lines, dark spots, and other imperfections to reveal a healthy radiance. It also contains vitamin E, which is an excellent antioxidant and doubles up as a natural preservative. Although it's a buildable formula, you won't feel the need to reapply it for at least 12 hours. If you are an absolute beginner, this video review might be useful.
Pros
Easy to blend
12-hour wear
Contains Amazonian clay
Buildable coverage
Dermatologist-tested
Free of parabens and sulfates
Available in many shades
Cons
Price at the time of publication: $29.14
Prepare to have your mind blown! Once you start using the Shape Tape concealer, there's no going back. Touted as America's No.1 concealer brand, this concealer provides full-coverage for dark spots, uneven skin tones, acne marks, fine lines and wrinkles, and other skin imperfections up to 16 hours with the help of its trademarked Tape Technology. A study revealed that 100% of the users agreed that it doesn't look cakey and covers their dark circles to perfection. It comes with a jumbo speed smoother for quick and easy application. It also contains shea butter for natural moisturization, mango butter for nourishment, and licorice root extracts, which help brighten skin tone.
Pros
Lasts up to 16 hours
Blends seamlessly
Waterproof
Vegan
Paraben-free
Sulfate-free
Cons
It may start slightly showing signs for creasing after 12 hours.
Price at the time of publication: $23.99
Whether it's a sultry dark smokey eye, an earthy-toned evening look, or a soft nude shimmer look you're trying out, this all-in-one palette is just the thing you need to create a multitude of iconic looks. It comes with 12 bronze and rosy shades to crease, highlight, and sculpt your eyes for a truly exceptional look. The palette is filled with matte and shimmer shades lined in rows of 3 for a well-coordinated step-by-step application. As it is infused with Amazonian clay, you can rest assured that these eyeshadow shades are designed to stay on throughout the day. It also contains mineral pigments, which help in soothing and softening the skin.
Pros
12 shades in 1 palette
Shimmer and matte shades
Long-lasting
Ultra-pigmented
Smudge-free
Paraben-free
Sulfate-free
Dermatologist-tested
Cons
It may take some time to blend.
It doesn't have a jet black shade.
Price at the time of publication: $38.0
If you haven't yet incorporated a primer to your makeup routine, you're probably missing out on the most important step of flawless makeup application. Get your hands on this hydrating primer and notice the difference instantly. It acts as the perfect base for foundation and other makeup products, and a little product goes a long way in keeping your skin hydrated for 12 hours. It helps conceal fine lines and wrinkles along with enlarged pores and keeps your foundation from caking. Infused with coconut, jojoba, and grapeseed, this primer takes care of your skin while leaving it soft and supple.
Pros
Lightweight
12-hour hydration
Extends makeup wear
Coconut scent
Vegan
No parabens or sulfates
Cons
Some may find it slightly oily.
Price at the time of publication: $28
One of the most annoying yet common things that get in the way of faultless makeup application is the unsightly appearance of enlarged and clogged pores. Pores are not easy to get rid of, and a mattifying primer such as this one can be the best quick fix. This invisible gel is specially formulated for those with oily and combination skin and it glides on your skin like butter. With its optical matte-blur technology, it conceals pores for the whole day. Enriched with nourishing ingredients like avocado, goji, acai, pomegranate, rosemary leaf extracts, safflower seed oil, this primer is a hydrating friend for your skin.
Pros
Waterproof
Smoothes the skin out
12-hour wear
Hydrating qualities
Contains antioxidant-rich superfruits
Vegan
Cons
It may take some time to dry.
It is slightly expensive for the quantity provided.
Price at the time of publication: $32
What's the biggest complaint you have about a foundation that's just not working for you? Is it that it feels heavy on your skin and tends to crease and starts caking in just a couple of hours? If yes, we urge you to switch to this foundation and toss those problems in the trash. A whipped mousse texture foundation, this one covers dark spots, uneven skin tone, pores, fine lines, redness, and other such problems for a natural-looking matte finish. The hero of the foundation, Amazonian clay, makes your skin appear smooth and keeps it hydrated.
Pros
Lightweight
Oil-free
Lasts through the day
Hydrating qualities
Waterproof
Contains SPF 15 sunscreen
Available in shades for all skin tones
Cons
The blendability of this product may not be impressive for some.
Price at the time of publication: $39.57
Looking for an eyeshadow palette that includes deep shades like plum and mulberry, along with pastel and nude shades in one place? This palette is your best bet. It includes 12 matte shades that can be mixed and matched to wear during the day or night. It's also an excellent choice for beginners as the shades are arranged in 3 rows to create basic yet professional makeup looks. Ideal for all skin tones, these pigmented shades contain Amazonian clay that offers long-lasting wear and mineral pigments that soothe your eyelids.
Pros
12 cool-toned shades
Contains vitamin E
Super blendable
Suitable for all skin tones
Dermatologist-tested
Mineral-oil free
Gluten-free
Cons
Some may find the nude shades too soft for their liking.
Price at the time of publication: $36.0
Perfecting a winged eyeliner may take months of practice and a steady hand. But with the right eyeliner by your side, it's as simple as A, B, C. This triple-black liquid eyeliner contains pigment spheres that enhance your lashes. It features a unique micro brush tip that glides effortlessly to create that winged look you've dreamed of and offers excellent precision control. It is ideal for those who are always on-the-go as it dries quickly but is virtually fade-proof and stays put throughout the day. Take a dip without a care in the world as this eyeliner is waterproof too.
Pros
Vegan
Sharp tip
Lasts for 12 hours
Waterproof
Intense black color
Dries quickly
Ophthalmologist-tested
Cons
Some may find the formula slightly runny.
Price at the time of publication: $20
Ever wondered why your face looks so dull and dry even if you're drinking a lot of water? It may be because the surfactants in your face wash or cleanser remove the natural oils from the skin. To keep your skin hydrated throughout your busy day and even as you sleep through the night, give this hydrating moisturizer a shot. It imparts a cooling sensation to the skin and adds a youthful radiance to your face. This water-based gel contains marine plants that reduce the appearance of wrinkles, and sea salt extracts restore the skin's natural moisture. As it is formulated without artificial fragrances, it is ideal for those with sensitive skin as well.
Pros
24-hour hydration
Lightweight
Softens the skin's appearance
Vegan
No parabens and sulfates
Cons
It may leave a slightly sticky feeling to the skin.
Price at the time of publication: $47.6
A deep red lip can make several heads turn and also leave a lasting impression. This is why it's crucial to settle for only the best. This quick-drying lip paint offers full-coverage in a single swipe and settles as an opaque finish. The lightweight Comfortflex formula of this liquid lipstick will make you forget that you have any lipstick on. This creamy and velvety-textured lipstick contains concentrated mineral pigments that nourish your lips while keeping them soft and supple for 8 hours.
Pros
Full-coverage
Dries quickly
Matte finish
Lightweight
Dermatologist-tested
Soothing pigments
Cons
It may not flatter all skin tones.
Price at the time of publication: $27.99
Whether you're looking for a new foundation or want to try out some new eyeshadows, Tarte cosmetics has something for all your needs. The products are high-quality and environment-friendly. If you're looking for the best Tarte cosmetics product, here are a few things you should consider.
How To Choose The Best Tarte Cosmetics Products
When shopping for Tarte products, you must consider your skin type and any concerns you may have. For example, if you have sensitive skin, check the list for potentially irritating ingredients like fragrances, parabens, or sulfates in makeup or skincare. If you're looking for a moisturizer for acne-prone skin, look for one formulated with non-comedogenic plant-based oils, as these do not clog your pores or lead to breakouts. Ultimately, it's important to take the time to research and choose the right products for your skin type and concerns so that you can get the most out of your Tarte purchase.
When shopping for Tarte products, it is important to look at the ingredients list and avoid certain ingredients. For example, in your makeup and skincare, common ingredients to avoid include parabens, phthalates, talc, and synthetic fragrances. Parabens are a preservative used in cosmetics that can harm the skin, while phthalates are synthetic chemicals used to make products last longer.
Instead, look for natural and safe ingredients in the products. For example, choose plant-based oils, butters, and extracts in skincare products, as these are typically gentler and safer on the skin. Avoiding these ingredients ensures you are buying the safest and most natural Tarte products for your skin.
If you are a pro at makeup and love using bold colors for your looks, look for full-coverage base products like concealers and foundations, along with a colorful eyeshadow palette. However, opt for a neutral eyeshadow palette if you don't do a lot of makeup and are a minimalist.
When buying Tarte products, it is important to consider the quality of the product. Tarte is known for their high-quality makeup and skin care products, so when purchasing from them, it is important to ensure that the product is up to their standards. In addition, look for reviews from other customers to ensure the product is worth the price and will give you the results you are looking for. Also, checking the expiration date is important to ensure the product is still fresh and effective.
The price point is an important factor to consider, especially when buying Tarte products. Tarte is a high-end beauty brand that offers a variety of makeup and skincare products. They offer a range of prices, ranging from affordable drugstore products to more expensive luxury items. Depending on your budget and the type of product you are looking for, you can choose from their wide selection of items. To save money, take advantage of any sales, discounts, or special offers that may be available.
Why Trust StyleCraze?
Chaitra Krishnan, the author of this article, is a makeup enthusiast. Her interest in the latest trends and products motivates her to try them out and review them for her readers. She believes it is important to know in-depth about a brand before using it. So, her recommendations for the best Tarte cosmetic products are supported by extensive research and user feedback. The shortlisted options are effective for daily use and are cruelty-free.
Frequently Asked Questions
Is Tarte a good brand?
Yes, Tarte is considered as one of the finest and most popular brands in the world for its extensive number of skin-loving and effective products.
Is Tarte all-natural?
Simply put, no, Tarte is not all-natural.
Is Tarte bad for your skin?
It depends on your skin type. If you have extremely sensitive skin, please do check the ingredients properly before purchasing a product.
Is Tarte ethical?
According to Tarte's official website, it is cruelty-free and vegan.
Is Tarte makeup good for sensitive skin?
Yes. Tarte makeup is good for sensitive skin as the products are chemical-free, dermatologist-tested, and vegan. However, a patch test is always recommended.
Is Tarte good for mature skin?
Yes. Tarte offers good products for mature skin that do not settle into fine lines and creases and offers youthful-looking skin.
Recommended Articles