8 Best Tattoo Cover Up Ideas
Blunders with tattoos are common occurrence. This happens more, when you have designed a permanent one. May be, you are bored with the same old tattoo that has gone out of fashion, or may just prefer to do up a new style that is in the vogue. In both situations, you would have to look for a perfect cover up. Lucky you, there are more than a way you have the chance to hide the old one with a perfect finish. Even if you do not like to hide it, you can modify the existing tattoo with great efficiency, so that just no one would distinguish the previous style.
Best Tattoo Cover Up Ideas:
Tattoo cover ups are generally meant for particular designs and styles. Here are some common yet best patterns, which you can consider for hiding a tattoo error. No matter what the design may be, these cover up tattoo ideas are excellent for giving you the new look you have been craving for.
1. Flower Basket:
The flower basket tattoo cover up is perfect for your back part, or the belly. This type of tattoo takes more space compared to others. Therefore, the back part is the best location for such a cover up, as it provides you with the best exposure. For the extended look of this cover up, you would be able to hide any previous smaller tattoo that appeals you no longer.
2. After the Name:
Had a break up with the boyfriend? You would surely prefer to do away with the tattoo carrying his name. If you are in fix that how to cover up the permanent tattoo, the after the name cover up tattoo is ideal for you. It would remove the name of your ex easily without erasing it.
3. Dinosaur Ate the Angel:
Just like its funkier name, dinosaur ate the angel tattoo is best if you do not want to wear the angel tattoo any more. May be, you are looking for a bolder statement for your personality right now. So, the dinosaur tattoo is best to eat the angel, and erase it forever.
[ Read: Top Ten Elephant Tattoos ]
4. The Prince Who Turned Into a Frog:
This tattoo cover up idea is another excellent choice for turning your ex into a frog! Jokes apart, but frog tattoo cover up is cool enough to erase a name tattoo perfectly. The bright colorful image of the tattoo would sure match up with your new life.
5. No More Rosary:
Are you bored with that old chain and the cross? Are you looking for a stylish statement for your arms? Get the new look with no more rosary. It is a loud cover up that would surely veil the last tattoo beautifully without leaving any trace of it.
6. The Majestic Beast:
Has your last tattoo faded away with time, but has not left it sign? If so, the majestic beast happens to be the best choice for anyone. It mainly carries the image of a horse that is cool enough to conceal the faded tattoo perfectly.
7. Spider-To-Spider Tattoo:
Sometimes, we look for extending the tattoo designs without erasing the existing design. For example, if you have a spider tattoo and have been looking for a little bit of modification, the spider-to-spider cover up would be surely the best choice for you.
[ Read: Tattoo designs for Girls ]
8. Best Friends Forever:
Finding the best friend is surely a matter of luck. Celebrate your new friendship with best friends forever tattoo cover up. This wide tattoo would help you covering up the previous one with a perfect finish.
[ Read: Butterfly Tattoo Designs ]
These 8 best tattoos cover up ideas are fabulous, aren't they? Now you have to decide which tattoo cover ups you would want to flaunt. Just don't forget to tell us which one.
This time, shape your idea well with the help of this tattoo gallery that has over 8000 tattoo designs
Image source: 1 , 2 , 3 , 4 , 5 , 6 , 7 , 8

The following two tabs change content below.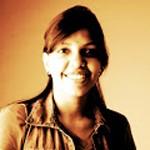 Latest posts by Shruti Goenka (see all)