Best Taurus Tattoos – Our Top 10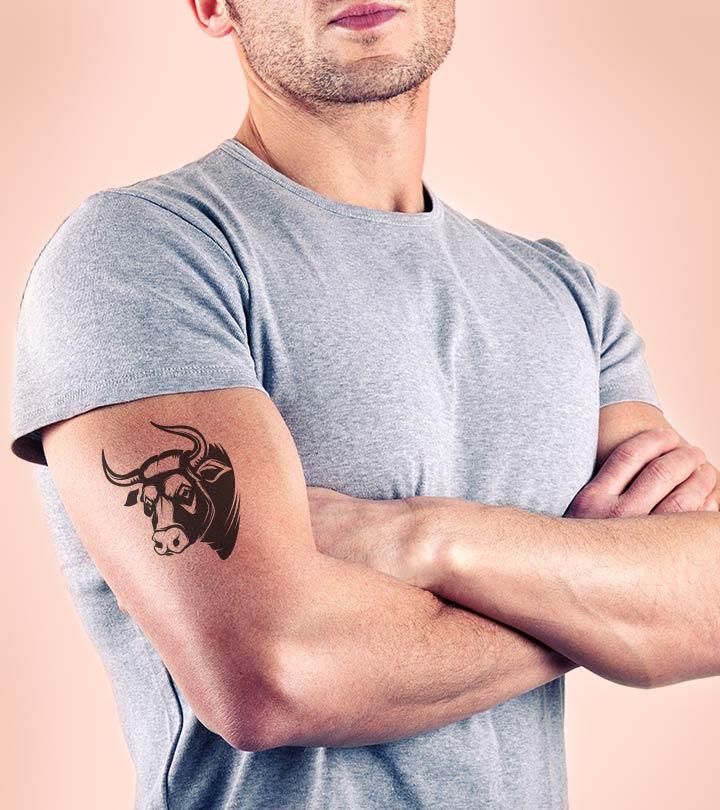 Taurus is the second astrological zodiac sign. It is ruled by Venus, the goddess of love and beauty. Individuals born between April 20 and May 20 belong to the Taurus zodiac. They are down-to-earth, stable, persevering, possessive, prosperous, dependable, sensual and stubborn people by nature. This zodiac is symbolized by the bull. Listed below are some of the most popular Taurus tattoo designs.
Top 10 Taurus Tattoo Designs
Here are the best taurus tattoo designs for you to take a glimpse at!
1. The Bull Tattoo:
The Taurus zodiac is symbolized by the bull and you can have a bull tattooed on your body. The bull is a symbol of perseverance and one mindedness. You could have it tattooed on your arm or back. For men especially this would make a very masculine tattoo.
2. Venus Tattoo:
Venus is the ruler of Taurus. She is the goddess of beauty, love and prosperity. Taurus zodiac sign holders always seek love and are very possessive when it comes to relationships. You could have goddess Venus tattooed to symbolize that you have Taurus traits of love and beauty.
3. Taurus Tattoo:
You could have the word tattooed on your lower back, wrist, ankle or your upper back. You could have it tattooed in blue or green which are the Taurus colours. You could have it in any font and size on your body.
[ Read: Zodiac tattoo ]
4. Taurus Constellation Tattoo:
Taurus is the second astrological sign. It is depicted by a constellation. You could tattoo the constellation on your body. This would be a great tattoo to have. You could have it across your back or on a smaller part of your body like the ankle. You could ink it in blue to depict the night sky.
5. Taurus Zodiac Tattoo:
The Taurus zodiac sign looks like an outlined bull's head. You could tattoo this on your waist, at the nape of your neck, your wrist or ankle. This would be a small tattoo that would be perfect for people who like minimalistic tattoos.
6. The letter T:
You could have the letter T tattooed on your wrist, ankle or waist. This would be a very flexible tattoo as you could choose both your font and colour.
[ Read: Best Leo Tattoos ]
7. Bull head with Taurus written Underneath:
This tattoo would avoid misinterpretation and would be very artistic too. You could add touches of colour to the bull to make it look realistic and wild.
8. A Fairy with Bull Horns Tattoo:

You can have one such pretty tattoos that has a beautiful fairy with bull horns. This can be one of the best taurus tattoo designs for girls. The creepers with leaves add an extra glare to the fairy.
9. Bull Head Outline Tattoo:
You could consider having just the outline of a bull's head. This would reduce the wild masculinity but at the same time allow you to ink a bull.
10. Combine it with another Zodiac Tattoo:
You could combine your zodiac tattoo with another zodiac sign. For example if you want to combine the Taurus and Sagittarius zodiac signs, you could ink a piercing arrow through the Taurus zodiac. When choosing the two zodiac signs you want to combine, you could consider having your and your soul mate's sign together. This will remind you that you always have a part of your lover with you at all times.
[ Read: The Best Scorpio Tattoo Designs ]
Is your sun sign Taurus? Have you ever tried before getting a tattoo like this? Or would you like to give it a try now? Share your thoughts with us.
Image Source: 1 , 2 , 3 , 4 , 5 ,6 , 7 , 8 , 9 , 10
The following two tabs change content below.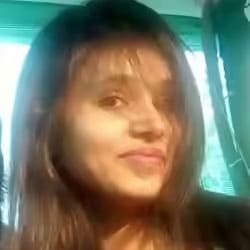 Jyotsana Rao is an engineering graduate from NIT, Nagpur, who discovered her love for writing during her undergraduate days. She is passionate about writing about everything related to beauty - makeup, fashion, hairstyles, skin care, or hair care. When this social media junkie isn't stalking the world of fashion and glamour, she loves spending her time traveling.