15 Best Tea Tree Products Available In India – 2022 Looking for the right ingredients to take your skin care routine up a notch can be quite a journey. But there are always tried-and-tested ingredients that have been in the game since the beginning – one of these is tea tree oil. Tea tree oil is highly regarded for its ability to treat blemishes, target spots, and stimulate oil production and helps you achieve better skin.
Whether you want a toner, a moisturizer, an acne spot treatment, or just aromatherapy, tea tree oil is your friend. A diluted dose of tea tree oil in your favorite skin care products can be highly beneficial for your skin's overall health. Check out our top picks of the 15 best tea tree products that can bring you closer to the flawless skin you desire. Scroll down and take your pick.
15 Best Tea Tree Products
The Mamaearth Tea Tree Face Wash has an anti-acne formula that controls breakouts, reduces excess oil, and purifies the skin. It is enriched with tea tree oil to regulate sebum production and neem to melt away impurities and prevent the formation of breakouts. It contains aloe vera that calms redness and irritation while deeply nourishing the skin.
Suitable For: All skin types
Pros
Natural ingredients
Dermatologically tested
Affordable
Paraben-free
SLS-free
Cruelty-free
Cons
None
The tea tree oil from Organix Mantra can be used for a wide range of skin and hair concerns. It is hand harvested from the leaves of the Melaleuca alternifolia plant. You can mix the oil with your regular moisturizer to reduce acne marks and with coconut oil to boost hair growth and control dandruff. You can also add it to a homemade toothpaste solution to eliminate bad breath, lower the risk of tooth decay, and calm inflammation inside the mouth. This antifungal oil helps in treating foot fungus and can be used for aromatherapy to revitalize your senses.
Suitable For: All skin and hair types
Pros
Absorbed quickly
100% therapeutic grade
Easy to use
GMO-free
Paraben-free
Sulfate-free
Chemical-free
Cruelty-free
Cons
The Good Vibes Tea Tree Gentle Cleansing Face Wash has a potent antibacterial and anti-inflammatory formula that reduces the growth of acne-forming bacteria and clears and soothes the skin. It also clears the pores and balances oil production. This gentle face wash is enriched with tea tree that melts away dead skin cells, dirt, grime, and excess oil without stripping the skin off its natural oils.
Suitable For: All skin types
Pros
Non-drying
Gentle
Suitable for sensitive skin
Paraben-free
Mineral oil-free
Cruelty-free
Budget-friendly
Cons
None
The Rey Naturals Tea Tree Essential Oil is a multipurpose skin and hair care solution that can be used to calm irritation, fade dark spots, control dandruff, boost hair growth, and prevent acne breakouts. It has antibacterial, antiviral, antifungal, and anti-inflammatory properties that can help soothe allergies, control lice, remove blackheads, relieve dry scalp, strengthen the hair strands, and reduce flaky skin. This oil helps in keeping the skin supple and healthy, enhances your mental balance, and promotes a healthy feeling.
Suitable For: All skin and hair types
Pros
100% natural
No additives
No harmful ingredients
Chemical-free
Travel-friendly
Cons
None
This foam cleanser by The Body Shop is specifically designed to reduce acne. It is enriched with purifying tea tree oil that helps clear blemishes and control unwanted shine without drying out your skin. It lathers well and clears impurities and excess oil from clogged pores. This cleanser leaves your skin feeling squealy clean, fresh, and soft.
Suitable For: Blemish-prone skin
Pros
Gentle
Non-drying
Pleasant scent
Lathers well
Softens the skin
Cons
The Anveya Australian Tea Tree Essential Oil is 100% pure and targets acne, scars, and pigmentation with its antibacterial and anti-inflammatory properties. It offers a plethora of hair benefits like fighting infections, nourishing the scalp, controlling dandruff, and reducing lice. This oil is highly versatile and can also be used as a home cleaning solution and for aromatherapy.
Suitable For: All skin types
Pros
100% natural and pure
Smells good
Absorbed quickly
Paraben-free
Sulfate-free
Cruelty-free
Vegan
Cons
None
For all you ladies struggling with acne, here's some good news! The Tea Tree Face Serum by Mamaearth is designed to prevent acne, reduce pigmentation, and reverse sun damage for an even skin tone. This lightweight serum is enriched with a blend of tea tree oil and salicylic acid that controls excess oil, unclogs pores, reduces bacteria, and strengthens the skin's natural moisture barrier. The antioxidant licorice in the formula provides a healthy glow and improves the skin's overall appearance.
Suitable For: Acne-prone skin
Pros
Lightweight
Absorbed quickly
Dermatologically tested
Paraben-free
Sulfate-free
Oil-free
Cruelty-free
Toxin-free
Cons
None
The Rouh Essentials Tea Tree Oil targets multiple skin concerns like stubborn acne and fungal infections. It also reduces dryness and itchiness in the scalp and heals wounds, burns, scrapes, and boils. This multipurpose oil can be diluted with other carrier oils for use on the hair, scalp, and skin and also provides effective aromatherapy.
Suitable For: All skin and hair types
Pros
Organic
Refreshing scent
Lightweight
Absorbed quickly
Cons
None
Enhance your skin's overall health with the Tea Tree Skin Clearing Mattifying Facial Toner by Biotique. The antibacterial and anti-inflammatory toner is formulated using tea tree extracts that heal and calm your skin and keep the acne-causing bacteria at bay. You can use it to target existing blemishes and prevent new blemishes from occurring.
Suitable For: Normal to oily skin
Pros
Lightweight
Affordable
Alcohol-free
Absorbed quickly
Vegan
Cruelty-free
Dermatologist-tested
Cons
The Biotique Tea Tree Skin Clearing Facial Wash controls excess oil secretion and detoxifies the skin for a shine-free look. It is enriched with tea tree oil that reduces blemishes and prevents further formation. Its antibacterial properties keep acne-forming bacteria at bay, while its anti-inflammatory properties heal and calm the skin.
Suitable For: Normal to oily skin
Pros
Mild fragrance
Natural ingredients
Cruelty-free
Vegan
Preservative-free
Cons
None
Control excess oil production and keep your skin feeling silky smooth with the Jovees Tea Tree Oil Control Face Wash. It is enriched with tea tree extracts that deeply cleanse the pores to clear buildup, bacteria, and dirt. The vitamin E in the formula fades dark spots and acne marks, while the lemon extract is a strong astringent that gets rid of dead skin cells clogging the pores.
Suitable For: Oily and Sensitive skin
Pros
Non-drying
pH-balanced
Alcohol-free
Paraben-free
Cruelty-free
Cons
None
The Natural Vibes Tea Tree Face Wash is a potent Ayurvedic solution for oily and acne-prone skin. It deeply cleanses your skin to remove impurities, control excess oil, and reduce acne or pimples. This antibacterial and anti-inflammatory cleanser is formulated with tea tree, aloe vera, and neem that work to restore uneven complexion, brighten the skin tone, and reduce dark spots.
Suitable For: Sensitive, Oily, and Acne- prone skin
Pros
Hydrating
Mild fragrance
Vegan
Cruelty-free
Paraben-free
SLS-free
SLES-free
PABA-free
DEA-free
Phthalate-free
Toxin-free
Cons
None
This skin toner by The Beauty Co. is an all-in-one solution for people with oily and acne-prone skin. It melts away toxins, makeup residue, and impurities without drying the skin. It is enriched with tea tree oil that reduces acne breakouts and prevents their formation. It also removes dead skin cells, tightens pores, and enhances the skin texture. The nourishing glycerin in the formula fades dark spots, eliminates freckles, and treats the signs of aging, leaving your skin feeling softer, smoother, and more supple.
Suitable For: Acne-prone skin and Enlarged pores
Pros
Absorbed quickly
Value for money
Sulfate-free
Paraben-free
Silicone-free
Cruelty-free
Alcohol-free
Cons
None
The Australian Tea Tree Face Toner by Oriental Botanics is a must-have to regulate the production of oil in your skin and treating a plethora of other oily skin concerns. This toner is enriched with a blend of plant-based ingredients that work together to rejuvenate and clear your skin.
The tea tree oil helps control excess oil and soothe the skin, witch hazel regulates the skin's natural pH and tightens the pores, while the neem boosts the overall skin health. The toner also contains white bark for its anti-inflammatory and exfoliating benefits, green tea to provide antioxidant protection, and cucumber for hydrating the skin. It is infused with lavender essential oil to soothe acne-prone skin and brighten the overall skin tone.
Suitable For: Acne-prone and oily skin
Pros
Hydrating
Hypoallergenic
Paraben-free
Alcohol-free
Phthalate-free
Silicone-free
Mineral oil-free
SLS-free
Vegan
Cruelty-free
Cons
None
This skin purifying formula by Mamaearth is enriched with an anti-inflammatory blend of tea tree and neem. The antiseptic and nourishing tea tree helps treat acne, dryness, and redness and heals burns and scarring. The soothing neem prevents free radical damage to the skin while locking in hydration. This scrub also contains tulsi with several antibacterial and antifungal properties that help soothe the skin and slow down aging. The walnut beads in the scrub act as excellent exfoliants that melt away dead skin cells and impurities, leaving your skin feeling brighter and more refreshed.
Suitable For: All skin types
Pros
Non-drying
Softens the skin
Paraben-free
Toxin-free
Cruelty-free
SLS-free
Dermatologically tested
Cons
None
Not just treating acne, tea tree oil provides a plethora of benefits for your skin, hair, and overall health. This is the reason it is added to numerous beauty products these days. Let us check out some of those benefits below.
What Are The Benefits Of Tea Tree Products?
Tea tree oil helps prevent dryness and soothes and calms irritated skin. You can use this on your face, body, and hair.
• Prevents Oiliness
The antiseptic tea tree oil helps control surface oil and target oily skin without causing any irritation. You can mix it with your daily moisturizing cream or carrier oil to help even out your skin tone.
• Reduces Acne
Acne is usually caused by the overproduction of oil and clogged pores. Tea tree oil helps remove impurities, unclog pores, and reduce oiliness. It also has antibacterial properties that help curb acne-causing bacteria on the skin to prevent further formation of acne.
• Lightens Dark Spots
Tea tree oil targets dark spots and scars, reducing the appearance of hyperpigmentation.
• Reduces Inflammation
Tea tree is known for its anti-inflammatory properties that helps calm redness, inflammation, and swelling.
Let us now look at the different ways in which tea tree oil is used in various skin care products.
What Are The Uses Of Tea Tree Products?
• Hand Sanitizer: Tea tree oil is highly antibacterial and is known to kill several common viruses and bacteria like E.Coli, making it an ideal addition to a sanitizer for everyday use.
• Deodorant: If you want to get rid of the pesky underarm odor, try using tea tree infused formulas that kill the odor-causing bacteria.
• Antiseptic: Injuries like cuts and bruises have open wounds, which if left untreated, may lead to infections. Tea tree oil can be used to treat minor cuts by targeting the bacteria.
• Multipurpose Cleaner: Add a few drops of tea tree oil to water in a spray bottle, and you are good to go. It acts as a natural disinfectant that can sanitize surfaces without leaving behind traces of chemicals.
Now that you know the best ways to use tea tree oil products, it is time to know how to choose the best ones for your specific needs and preferences.
How To Choose The Best Tea Tree Product
Choose A Higher Concentration Of Terpinen-4-ol: Terpinen-4-ol is a naturally-occurring antiseptic present in tea tree oils. Better performing tea tree oils come with a higher concentration of terpinen-4-ol and low levels of cineole. When choosing a product, check for a 30 to 40% terpinen-4-ol and 7% of cineole. However, make sure to do a patch test to ensure that your skin is not sensitive to the higher concentration.
Check The Label: Remember to choose a tea tree product that features an all-natural formula. Ingredients like sulfates, parabens, and GMOs tend to irritate the skin and affect it adversely. Plus, organic products ensure high purity and concentration levels of terpinen-4-ol.
Packaging: With tea tree oil products, you have to be careful of light exposure because it may lead to oxidation, rendering the formula unusable. Make sure that the tea tree oil product you buy comes in a dark glass bottle.
Tea tree is a highly versatile ingredient that takes care of your skin and hair and provides flattering results. We hope that our list of the best tea tree products in India helps you pick out the best products to add to your daily skin care routine. Incorporate the suitable products in your skin and hair regimens and inch closer to clearer skin and healthier hair.
Recommended Articles
The following two tabs change content below.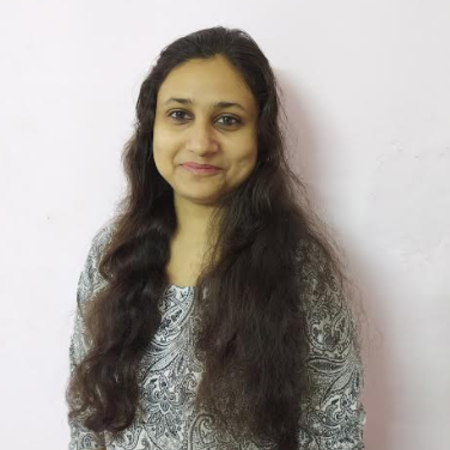 Shiboli has a master's degree in English literature from The English and Foreign Languages University, Hyderabad, and is a certified...
more