10 Best Tempur-Pedic Pillows For Good Sleep: Reviews+Buying Guide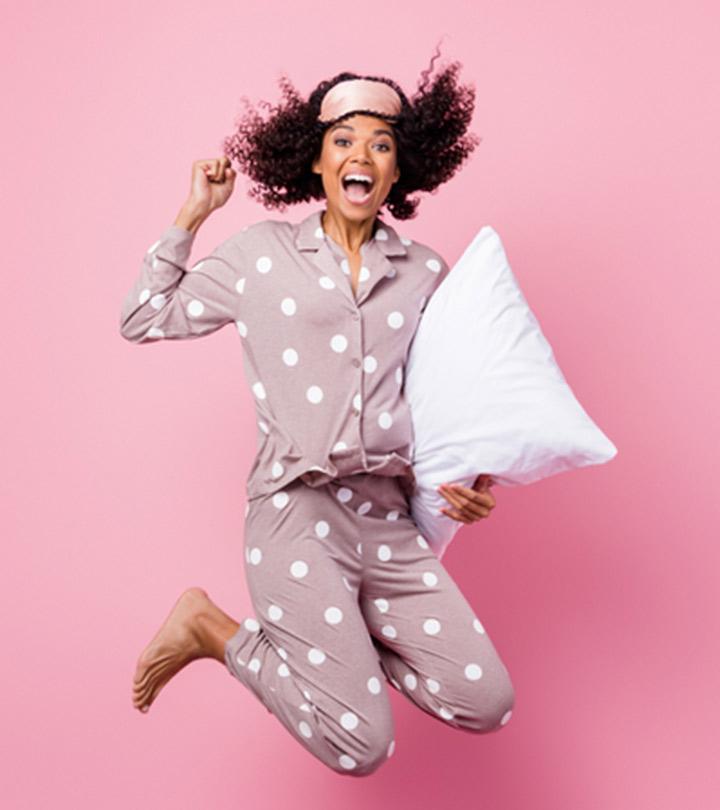 Using the best Tempur-Pedic pillows will not only make you feel comfortable but also help cure your insomnia. Not being able to sleep properly leads to several health issues, and while we would keep a watch for all the factors that lead to disturbed sleep, we often miss out on the pillow that may be the root cause of all the discomfort. Using the wrong pillow can take you longer to fall asleep, give you a body ache, sweating, and neck cramps. While you invest in a good mattress, getting a good pillow is also a necessary step to healthy sleeping. Tempur-Pedic is a well-known brand with several orthopedic models to support your body and help it relax through traveling, sleeping, or sitting. They have a pressure-relieving foam to ease muscle tension and help you relax completely when you sleep. With new technologies like cooling gel, you won't have to keep flipping the pillows anymore to enjoy the cooler side! There are several size and thickness options to consider when choosing the ideal pillow for yourself. They are also easy to clean and durable, and once you get them, you don't have to worry about replacing them. If you are overwhelmed with the choices and don't know what to pick, we are here to help. Here are the 10 highest-rated Tempur-Pedic pillows to choose from.
10 Best Tempur-Pedic Pillows For Your Most Healing Slumber Yet
This Tempur-Pedic cool gel pillow is compact and designed for back and side sleepers in such a way that it cradles the neck. To prevent you from getting too hot in your sleep position, a cutting-edge dual-sided cooling gel is layered in the middle. A removable and washable cover with high stretch performance keeps you comfortable all night long due to its breathability. And for optimum alignment and therapeutic support, a contoured piece of firm TEMPUR material is made into an ergonomic shape that adapts to your bodyline. The low profile and medium-firm thickness of the Tempur-Pedic TEMPUR-Cloud Neck + Cooling Pillow can help you wake up refreshed every morning.
Pros
Dual-sided cooling gel
Removable, washable, and breathable cover
Medium-firm
Supports neck
Aligns spine
Ideal for neck and back sleepers
Cons
Might be too compact for some
A Tempur-Pedic classic pillow, the TEMPUR-Cloud provides cushion-soft comfort combined with adaptive support. Stomach and back sleepers will love the ultra-conforming low-profile style of this pillow that adapts to your body and relieves pressure. Made with 100% polyester knit, its hypoallergenic cover is removable and washable which allows it to stay fresh for a long time. As it compresses and folds easily for storage, this is one of those Tempur-Pedic pillows that you can bring along for your travels. But fret not, as it returns to its original shape when unrolled!
Pros
Compresses easily for travel
Soft and ultra-conforming
Removable and washable cover
Provides adaptive support
Ideal for back and stomach sleepers
Relieves pressure
Cons
Some might find it to be too warm.
With this Tempur-Pedic cooling gel pillow, 2 layers of TEMPUR-Breeze Gel keep you refreshed in any sleeping position. The TEMPUR-material gives your body great adaptive support and relieves tension in the neck, shoulders, and back. 100% premium cotton is used for the zip-off machine-washable cover which helps hot sleepers with breathability during the night. Medium-firm in thickness, this Tempur-Pedic memory foam pillow will put you on your way to a good night's rest.
Pros
Dual-sided cooling gel
Suitable for all sleeping positions
Gives adaptive support
Machine-washable zip-off cover
Medium-firm
Retains shape
Cons
Might be too heavy and firm for some
Great for back sleepers, the Tempur-Pedic contour pillow offers 2 distinct styles. On 1 side it's gently arched and on the opposite side it's got a traditional flat style for those who sleep on their stomach and side. The arched side provides support for your head and neck while the flat side offers traditional comfort. With a soft feel, the TEMPUR Material conforms to body shape and helps relieve pressure. The hypoallergenic cover made of 100% polyester can be removed and washed to keep it fresh every night. We think this is a great Tempur-Pedic contour pillow as it accommodates all sleep positions.
Pros
Contoured side gives neck and head support
Removable and washable cover
Conforms to body shape
Relieves pressure
Hypoallergenic
Cons
Might be too soft for some
The Tempur-Pedic Side-To-Back Pillow features 2 zones of ergonomic support so that you can find your ideal sleeping position. Its dual-feel shape has an especially curved side with high and low profile edges. With this you get a firm side that supports your neck and a soft one to cradle your head. Expertly engineered to relieve body pressure, the Tempur-Pedic Side-To-Back Pillow supports you all night long but comes back to its original shape in the morning. Sleep on your back or side with no worries as the unique Tempur material literally has your back!
Pros
Features both high and low profile edges
Supports neck with firm side
Softer side cradles head
Retains shape
Removable and washable cover
Relieves body pressure
Cons
May be too stiff for some
The Tempur-Pedic travel neck pillow has a versatile and adorable peanut shape that has multiple uses. Not only is it small enough to be carried for travel, it can also be a great addition to your home interior. Use it as a neck roll, a leg spacer, or a lumbar cushion—its firmness helps relieve tension anywhere in your body. With a carrying strap, you can easily take the Tempur-Pedic firm pillow on the road with you.
Pros
Compact for travel
Carrying strap
Sleek design
Relieves pressure
Can be used as a neck roll
Lightweight
Cons
Some might find it to be too high.
This Tempur-Pedic side sleeper pillow features shapeable micro-cushions that adapt to your body's shape and relieve pressure from knees, back, and hips as you sleep. Being medium firm, this body pillow offers the utmost comfort and support you need after a long and tiring day. The removable and machine-washable polyester knit cover helps keep your pillow in tip-top shape. Due to the full body support, this is also a great pillow for pregnant or nursing women.
Pros
Adapts to body's shape
Ideal for side sleepers
Suitable for pregnant and nursing women
Machine-washable cover
Relieves pressure
Offers support
Cons
Might be short for taller people
This Tempur-Pedic small neck pillow is horseshoe-shaped and allows your neck and shoulder muscles to relax during travel. Its wrap-around shape supports the head and loosens up tight muscles and relieves fatigue. With a medium-firm thickness, you can enjoy some comfort while you sit back and enjoy the view with this Tempur-Pedic essential support pillow.. As the soft cover is removable and machine-washable, there's nothing for you to worry about! Due to the compact size, you can conveniently stack this Tempur-Pedic curve pillow right into your baggage.
Pros
Medium-firm
Relaxes shoulder and neck muscles
Removable and washable cover
Supports head
Compact
Cons
No connecting buttons or strap
This Tempur-Pedic TEMPUR-Cloud Pillow is medium-firm with a high profile. It contains micro-cushions of the unique TEMPUR material that provide contoured support along with the traditional comfort. Ideal for side sleepers, this Tempur-Pedic contoured pillow helps release tightness in your shoulder and neck muscles. With this Tempur-Pedic side sleeper pillow that adapts to your bodyline, you can wake up feeling energized.
Pros
High profile
Medium-firm
Offers contoured support
Relieves pressure
Ideal for side sleepers
Adapts to body shape
Cons
No matter what position you prefer to sleep in, this Tempur-Pedic comfort pillow comes to the rescue. It combines pressure-relieving technology with dual-sided cooling and is ideal for medium-sized frames. The medium-soft feel of the TEMPUR material conforms to your neck, head, and shoulders so you can sleep peacefully. With the high-stretch, breathable, removable, and machine-washable cover, cleaning is easy as pie!
Pros
Dual-sided cooling
Ideal for all types of sleepers
Medium-soft
Adapts to head, neck, and shoulder
Breathable and high-stretch cover
Removable and machine-washable
Cons
Some may find it to be heavy.
Now that we've looked at some of the best Tempur-Pedic pillows out there, let's learn how you can choose the best one for your sleep needs. Everyone has varying ideas when it comes to comfort, which is why one pillow that appeals to you might not be favorable to someone else. When choosing a pillow, a lot of factors come into play. Let's take a look at how each of these can help you pick out the best one for your body's needs and sleeping positions.
Things To Consider When Buying A Tempur-Pedic Pillow
Tempur-Pedic offers pillows ranging from small to travel-sized to king and queen-sized options. The size of the pillow you'll be choosing has to depend on how much space you have and how well the pillow fits in it. Generally, a pillow that corresponds well to the size of your mattress is ideal.
A pillow's incline refers to how much your upper body can be elevated while lying down. If you struggle with health issues like acid reflux or snoring, higher elevation would help. Tempur-Pedic doesn't offer wedge pillows that give a higher incline as most of their products have a consistent thickness. High-loft pillows can help with problems like snoring and acid reflux.
The way a pillow is shaped can affect how it supports your neck and head. The brand offers conventional rectangular-shaped pillows, contoured designs for better support, and U-shaped travel pillows. Flatter pillows are ideal for back sleepers but side and stomach sleepers would benefit from arched pillows.
If a pillow is on the heavier side, it is generally firm as well whereas lighter pillows tend to be plusher. A person's own weight also determines what kind of pillow they will find comfortable. A heavier person would prefer something a little firm for support, and a person with a smaller frame often chooses soft pillows that have extra cushioning.
This factor determines how well-supported your muscles will be. If a pillow happens to be too firm, it could raise the neck and head high and feel hard to lie on. However, if a pillow is too soft, there might be inadequate support and you might feel like you've sunk in. Your preferred sleeping position should also be taken into account as generally people like a medium-firm thickness. Stomach sleepers or lighter people might find softer pillows comfortable. As Tempur-Pedic produces pillows ranging from extra soft to extra firm, you can easily pick what you find most suitable.
Tempur-Pedic's pillows contain their proprietary TEMPUR foam that adapts to the body shape of the sleeper to distribute their weight evenly. When you choose the right pillow for your size and sleeping position, you will notice pressure relief in your shoulders, neck, back, and hips. Neck aches can be reduced and your spine is properly aligned. Proper spinal alignment can help you sleep better.
If you're prone to overheating when you sleep, you might need to seek a pillow that keeps you cool through the night. Tempur-Pedic utilizes breathable cotton and other fabrics for their pillowcases which enables the pillow to remain cool. Additionally, you could opt for pillows which contain cooling gel technology that reduces body heat. Dual-sided gel options are also available to keep your temperature regulated without having to wake up in sweats or turn your pillow over.
Ensure that your pillow is made with the best materials as this can speak a lot about its durability. When good quality foam, cases, and gel is used, your pillow won't become lumpy or flatten over time. The benefits of memory foam for your body are multiplied when it is of premium quality.
Why Trust StyleCraze?
Shreya Vishwanathan is a fitness and health enthusiast. She conducted thorough research on Tempur-Pedic pillows to curate the list of the best options available from the brand. While collating the list, she examined the information we gathered through an extensive investigation of online product reviews and took into consideration user ratings and product features, so that it is easier for you to pick the most appropriate pillow. She has added a detailed list of pros and cons along with each of the shortlisted products. These pillows are designed with pressure-relieving foam to ease muscle tension during sleep and are durable and easy to clean.
Frequently Asked Questions
Are Tempur-Pedic pillows good?
Yes, Tempur-Pedic offers a variety of pillows that can help support your neck and shoulder muscles while cradling the head. With different heights and thicknesses, you can find pillows for all types of sleeping positions.
How do I clean a Tempur-Pedic pillow?
All Tempur-Pedic foam pillow cases can be washed and dried in the machine. The pillows, however, can be cleaned with a wet towel to remove any stains or spills. You can spray a mixture of water and vinegar to eliminate any bad odor.
How long do Tempur-Pedic pillows last?
Tempur-Pedic pillows are constructed to last up to 5 years. However, their lifespan also depends on materials used, maintenance, and wear-and-tear.
How often do you replace a Tempur-Pedic pillow?
Pillows should generally be replaced every 1 to 2 years.
Are Tempur-Pedic pillows hypoallergenic?
Tempur-Pedic offers pillows and cases that are hypoallergenic and some that are not.
Are Tempur-Pedic pillows adjustable?
Tempur-Pedic offers adjustable pillows as well as non-adjustable ones.
Related Articles
Best Cooling Pillows For A Good Night's Sleep
Best Pillows For Side Sleepers For A Peaceful Shut-Eye
Best Pillows For Stomach Sleepers For The Most Comfortable Sleep
Best Hypoallergenic Pillows That Won't Keep You Up Counting Sheep
Best Pillow Mists For Deep Sleep