10 Best Tennis Ball Machines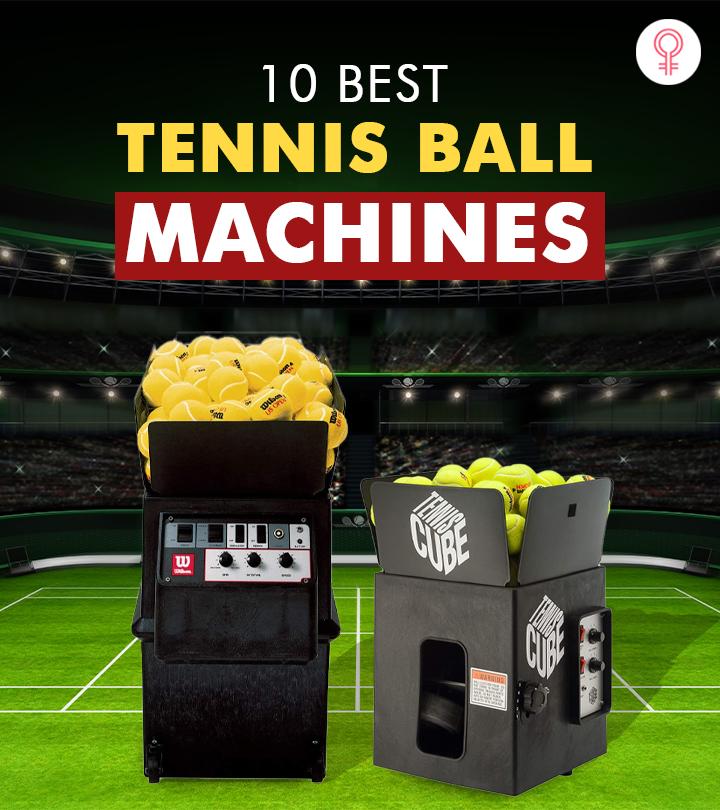 Are you looking to improve your tennis skills and take your game up by several levels? Add a tennis ball machine to your practice arsenal.
Tennis ball machines work as great practice partners for those who want to get better at the game. They help both beginners and professionals improve their ball control, stamina, and running capacity.
These machines come with numerous adjustment options to alter the speed of the ball and are available in several variants. Here, we have listed the 10 best tennis ball machines. Take a look.
10 Best Tennis Ball Machines
The Lobster Sports Tennis Ball Machine is easy to use and is a perfect choice for beginners. It is equipped with all-terrain wheels that allow it to be easily moved around on any surface. It has an inverting hopper and folding handle that allow you to transport it from the court to your car. Its small elite footprint allows you to store it easily in your garage.
It can also be used with an optional external battery that can be plugged into the quick charging port to offer 4 to 8 hours of additional playtime. The machine has an average charge time of 18 to 24 hours with the basic charger. The optional premium charger reduces the charging time to 3 to 6 hours.
This machine offers unequal spin control along with the ability to adjust both the topspin and backspin. Also, it lets you control both the sweep and feed operation using an elite remote. Its optional AC power transforms any elite into an AC machine to give you continuous runtime.
Pros
Durable
Easy to transport
Manual oscillations
Lightweight
Affordable
Cons
The Sports Tutor Tennis Machine comes with easy-to-use knob controls and requires no programming. It delivers random shots across the court that can be hit on the run. Its built-in battery offers up to two hours of playtime for every charge cycle. The machine is equipped with a smart battery charger capable of charging the battery overnight (and the battery shuts off by itself to prevent overcharging).
The machine features speeds ranging from 10 to 50 MPH and an adjustable ball feed rate after every two to ten seconds. It can hold up to 70 balls and weighs 24 pounds. Its startup delay of 10 seconds allows the player to take a position before throwing the balls. The machine has an extended warranty of three years.
Pros
Lightweight
Offers startup delay
Easy to use
Auto shut off feature prevents overcharging
Easy-to-use knob controls
Cons
The Spinshot Player Tennis Ball Machine comes with incredible features like remote control, 120-ball capacity, flexible power options, smartwatch control, wifi connection, and programmable drills. It is also easy to be transported.
The machine allows you to customize drills and program the height, direction, spin, and speed. It is equipped with pre-programmed drills that offer you a variety of shots. You can make adjustments to suit your playing level. Its free phone remote app allows you to control and program the machine. Additionally, you can also use a remote watch to control the device.
This machine has an extendable hopper as well. It measures 18 x 12 x 20 inches with the ball hopper folded. Besides, the machine's battery is packed inside the power cage and can be charged with the provided charger by plugging into the front panel.
Pros
Free remote app
Flexible power connection options
Can be operated with a remote watch
Easy to transport
Customizable drills
Cons
None
The Match Mate Tennis Ball Machine is specifically suitable for amateur players. This is the only single wheel machine that works perfectly for the quickstart program. It provides a top speed of 30 and a distance range of 50 feet. The machine is efficient enough to make adjustments by itself based on the court and the ball. The ball speed can range from a soft 10-foot toss to a 28-mph shot.
This tennis ball machine can shoot at the top speed from baseline to baseline. You can also reduce the speed if you want the delivery from the baseline to the service line. Its rechargeable battery gives up to five hours of charging. Its outer aluminum shell with a urethane pitch wheel enhances its life. The machine's internal components are made with high-quality steel and aluminum. It allows the player to get ready before the start-up by giving a ten-second delay.
The machine's smart charger keeps the battery from overcharging. This easy-to-use machine only requires you to position it and set the ball speed. You can feed it with the balls before getting started. The machine is also equipped with a built-in handle for easy transportation.
Pros
Varying top speeds
Adjustable delivery, height, and ball speed
Five hour-playtime
Lightweight
Keeps battery from overcharging
Cons
Faulty ball feeding mechanism
The Sam Tennis Ball Machine is equipped with a long battery life that offers you an extended playtime of up to 5 to 7 hours. This well-constructed machine is extremely efficient and provides random oscillations. It allows you to select the shot from the ground strokes to the high lobs.
It also helps you adjust the height, ball speed, and delivery time. It is one of the lightest tennis ball machines on the market and can shoot at a speed of 70 mph. The machine is capable of holding 300 balls. You can select any height to practice the shots with the variable height control option. The machine is also easy to be transported.
Pros
Extended court time
High capacity
Lightweight
Adjustable delivery, height, and ball speed
Easy to transport
Different control levels
Cons
None
The Playmate Smash Ball Machine is lightweight and easy to operate. It is an excellent device for beginners. It is made with durable material and offers a noise-free operation. The machine is easy to be maneuvered.
This reliable and user-friendly tennis ball machine is capable of holding 300 balls. It offers extreme ball delivery based on the elevation, direction, trajectory, and interval selected. This interchangeable and upgradable machine accepts a variety of controllers with varying backspin and topspin. It comes with position programmable electronic direction and variable electronic height adjustments.
The machine is equipped with an easy-to-use controller. It also includes a functional remote control for switching the machine on and off with a drill reset.
Pros
Stores 300 balls
Serve lift-friendly
Includes a remote control
All controllers accepted
Electronic height adjustment
Cons
None
The Suz Table Tennis Ball Machine can hold 100 balls and comes with a wired remote control for ease of control. It lets you adjust the position as you need. Also, it allows you to control the oscillation frequency, ball speed, and position while letting you focus on the training.
The machine can be easily installed thanks to its clear instruction manual. It is suggested to use the machine with a minimum of 15 table tennis balls. It offers random ball throws at speeds ranging from 4 to 40 m/s. It also offers spin options like left, right, underspin, and non-spin.
It is additionally recommended to use only Suz brand balls with this machine. You may also clean them with water before use for better performance. Warm the device up for a couple of minutes before you begin the game. Put the balls in the storage tube when the machine is not in use – this prevents cramping. Besides, if you have not been using the device for a long time, consider cleaning it properly before you resume use.
Pros
Compact
Easy to carry
Wired remote control
Easy installation
Cons
Needs minimum 15 balls to operate
The Wilson Portable Tennis Machine promises to bring the best quality and performance to the court. It comes with an in-built rechargeable battery that offers up to four hours of playtime. The battery gets fully charged overnight and shuts-off automatically to prevent overcharging.
The machine is equipped with a wireless remote control that allows you to manage ball delivery and controls oscillation while letting you practice forehand and backhand shots alternatively. It is housed with features like adjustable top and underspin from light to heavy, ball feed from one ball after every 1½ seconds to 10 seconds, and ball speed of up to 75 mph.
The machine can hold up to 110 balls. It lets you electronically control the elevation from ground stroke to lob. Its built-in oscillator delivers random shots across the court. Besides, its ball hopper can be folded when not in use. It also includes a high handle along with large towering wheels for easy transport.
Pros
Four-hour playtime
Prevents overcharging
Easy to move
Includes remote control
Cons
Balls may get stuck at times
The Spinshot Pro Tennis Ball Machine is equipped with a controllable and easy-to-use knob. It has a multi-functional speed control system that delivers a consistent ball speed ranging from 20 kmph to 110 kmph. This horizontal oscillation model comes with an adjustable top and backspin that allows the ball to be thrown randomly across the court.
The machine can be conveniently controlled using a watch remote (optionally available). A simple one-touch button starts and stops the machine. It has an extendable square shape hopper, which makes it easy to be stored and carried. The machine measures 18 x 12 x 20 inches and easily fits into your car trunk or store. Besides, its metallic design makes it visually appealing.
Pros
Easy to transport
Horizontal oscillation
Can be controlled via watch remote
Easy to store
Attractive design
Cons
The Lobster Sports Phenom Club Tennis Ball Machine offers the most popular playstyle equipped with three pre-programmed, six-shot drills. The machine provides completely random oscillations to throw the balls across the entire court spectrum. It has a digital control panel that allows easy operation. Additionally, it can be operated with the iPhone using a free iPhone application and a factory-installed wifi receiver.
Pros
Equipped with popular playstyles
Can be operated from iPhone
Digital control panel
Random oscillations
Cons
These are the 10 best tennis ball machines available on the market. The following buying guide will help make a better purchase decision.
How To Choose A Tennis Ball Machine
Portability: Look for a tennis ball machine that is easy to carry. Many brands offer machines with a foldable handle and a wheelbase for easy transportation.
Tennis Ball Capacity: Tennis ball machines have a ball capacity ranging from 50 to 300. You can opt for a machine that fits your requirement as once the machine starts, it will not stop until all the balls are exhausted.
Feed Rate: Feed rate is the time you get between the shots. Depending on your expertise, opt for a machine that can meet your needs. For beginners, a machine that offers more time between shots is suggested. Professionals can go for a machine that can throw balls quickly.
Speed: Most tennis ball machines have speeds ranging from 10 mph to 95 mph. You can opt for one that fulfills your speed requirements. Advanced level players can go for machines with higher speeds.
Oscillation: Some machines are equipped only with random oscillations that shoot the balls randomly in any direction. Other machines come with an option of programmable oscillation that allows you to set a ball-throwing routine for the machine.
Ball Speed And Spin: Ball speed is the speed with which the machine can serve the ball. Advanced level players can look for a machine with a higher ball speed that simulates real match play. Ball spin, on the other hand, refers to the spin of the ball. Professionals can go for a machine delivering slice shots and topspin balls.
Custom Drills: Custom drills act like your personal coach and increase your scope of improvement. They allow you to program the machine based on your practice needs (like developing a short backhand approach or a high forehand volley, etc.).
Control (Phone App, Remote, or Panel): Certain tennis ball machines are equipped to be operated from a mobile device via free applications. These allow you to conveniently control your machine even from a distance.
Size And Weight: The size and weight of the tennis ball machine matter a lot. If you are looking for a portable machine, make sure it's small and lightweight such that it can be easily carried and stored in the trunk of your car.
Height Variation: Height variation gives you the flexibility to set the height of the machine so that you get the right services of the ball.
Speed Variation: Tennis ball machines offer speeds ranging from 10 mph to 95 mph, allowing you to practice as per your needs. Look for a device that allows you to set a speed you are comfortable playing at. Beginners would want low speed, whereas professionals would prefer higher speeds.
Power: Tennis ball machines come with two power options – AC power-based and battery power machines. You can opt for any based on your choice. The AC power option is suitable if you have a power source available at the court. Battery-based machines do not require any external power source as they run on a built-in battery.
How Does A Tennis Ball Machine Work?
The working of the tennis ball machine is explained below:
Step 1: Tennis ball machines use air pressure to work. When the machine prepares itself to serve the ball, a fan starts collecting the air from the outside into the airtight compartment. This air passes through the many filters to remove the dirt and debris accumulated.
Step 2: When the collected air pressure starts growing, the ball is dropped from the chamber. This chamber consists of two rotating wheels placed at the top and bottom that move the ball into the right place. The direction of these two wheels adjusts the ball spin. As the ball reaches its final location, the pressure starts building in the chamber, and the wheels start spinning.
Step 3: Lastly, the flap placed in the front of the chamber opens, and the wheels begin to rotate at high speed. The ball is thrown out of the machine.
Conclusion
Tennis ball machines offer an excellent way to improve your tennis skills. These machines are equipped with plenty of features that let you customize the throw of the ball as you need. An ideal tennis ball machine should be easy to transport, lightweight, and equipped with options to control the speed, spin, and shots of the ball.
Expert's Answers For Readers' Questions
Would a ball machine help improve my overall tennis game?
Yes, a tennis ball machine offers a great way to improve your tennis skills without the need for a coach. These machines work well for both beginners and professionals.
Who will benefit from using a tennis ball machine?
Anyone interested in playing tennis will be benefited from a tennis ball machine. It offers an excellent method of practice to enhance one's skills at the game. These machines are beneficial for both amateur and professional tennis players to improve their game and stamina.
Recommended Articles
The following two tabs change content below.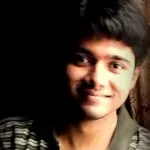 Latest posts by Ravi Teja Tadimalla (see all)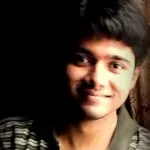 Ravi Teja Tadimalla
Ravi Teja Tadimalla is an editor and a published author. He graduated from SRM University, Chennai, and has been in the digital media field for over six years. He has a Professional Certificate in Food, Nutrition & Research from Wageningen University. He considers himself a sculptor born to chip away at content and reveal its dormant splendor. He started his career as a research writer, primarily focusing on health and wellness, and has over 250 articles to his credit. Ravi believes in the great possibilities of abundant health with natural foods and organic supplements. Reading and theater are his other interests.