10 Best Tennis Racket Grip Tapes For Great Comfort – 2022
Get a better hold of sports equipment and bring out your true athletic skills!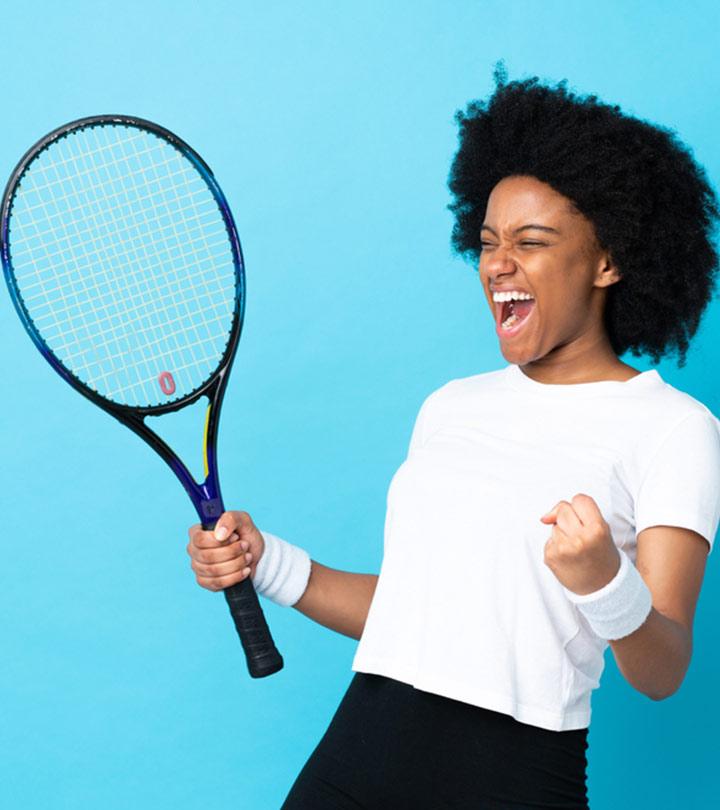 Who are you channeling today? Roger Fedeger, Stefanos Tsitsipas, Serena Williams, or the very mild Pete Sampras? No matter who you're aiming to play like today, the game of tennis can be made much smoother with some tennis racket grip tapes. It can help you focus and keep your head in the game as your grip is already reinforced. It feels comforting against your palms as it helps absorb sweat and provides cushioning too.
We'll get into all the details and the benefits shortly, for now, let's take a look at some of the best tennis racket grip tapes. Trust us, if you've never used these tapes before, you're in for a treat! Watch how your game improves and you'll be serving ace after ace like nobody's business! Let's get started and find one that suits your needs best!
10 Best Tennis Racket Grip Tapes For Great Serves And Aces
If it's good enough for Roger Federer (yes, he uses this one), it should be good enough for you, or for that matter anyone, don't you think? Considered the best tennis racket grip, this one features an extra tacky surface, offering you a firm yet comfortable hold. It's designed with a unique tread pattern for traction like no other and is long enough for several wraps. Weighing only 20 grams, the tape is incredibly lightweight, easy to use, and offers a comfortable grip.
Pros
Available in multiple colors
Tacky surface
Strong traction
Easy to cut
Doubles as a durable cover
Cons
Some may find it slightly narrow.
Looking for spectacular grips for tennis rackets? Try this one! It's not only suitable for tennis rackets, it can also be used for badminton and squash rackets along with fishing poles, and even walking sticks. It's designed with a raised edge for an enhanced grip and reduces shock as well. The tennis grip tape has a perforated surface for adequate ventilation and comes with a middle foam layer for a stronger grip.
Pros
Available in other colors
Perforated
Good ventilation
Reduces shock
Cons
The central strip of foam may feel like a slight bump for some.
Serve like a pro and kill it with every drop shot with a little help from this tennis racket grips tape that deserves an honorable mention. It offers an enhanced yet comfortable grip with an specially-engineered tacky elastomer material and the grip offers confident control with every shot. And if your hands are constantly sweaty, don't worry, the tape is moisture absorbing too. Made with a thicker cut, it dampens impact and provides superior cushioning.
Pros
High comfort PU
Airbag felt
Shock-absorbing PU
Maximum tackiness
Cons
Some may find it too sticky.
Here's a grip tape that's sustainable, eco-friendly, and will last you forever. This tennis replacement grip even comes with a plastic covering. With incredible tackiness and superior moisture absorption, it feels soft and yet is durable. It's reversible too! Yes, if you want just a dry grip, simply reverse the grip and don't use the tacky side. It's not only suitable for tennis rackets, it's also good for badminton, table tennis, and similar sports and is labelled with easy-to-follow directions.
Pros
Highly absorbent heavy-duty grip
Recyclable packaging
Available in 6 colors
Reversible
Cons
The brighter colors may bleed.
Are you the sort of person who likes to stop to smell the roses? If yes, you're in luck! While this tennis racket grip replacement may not exactly smell like roses, they smell pleasant unlike other grip tapes. Made of eco-friendly materials, the tape is durable and sturdy. It's also super stretchable, highly-absorbent, and anti-skid too! As it is designed with a tapered end, replacing the grip will only take you a few seconds and you can go back to enjoying the game.
Pros
Stretchable
Eco-friendly
Anti-skid
Anti-sweat
Available in 5 colors
Cons
Some may find it thinner than expected.
Yonex is synonymous with all things sports and you can rest assured that you're buying one of the best tennis grips available right now when you invest in this one. Designed with high-quality cushioned polymer for superior vibration and sting protection, it also keeps your hands dry and absorbs sweat. The size of the tape is also ideal for other handles, including that of badminton and squash rackets along with pull-ups and ping-pong paddles.
Pros
High-quality PU
Good cushioning
Sting protection
Sweat-absorbing
Quick-drying
Cons
Some users reported a "powdery" feel.
Most tennis players complain that the grips they buy tend to lose their stickiness because they can't seem to keep it protected from erratic weather conditions. Not with this one though as it comes in a resealable weather-proof pouch. Made of high-grade PU material, this tape keeps your hands dry throughout the game. Available in other bright colors, this tape is easy to use and the best part is that it doesn't emit any discernible smells.
Pros
Available in other colors
Moisture-wicking
Weather-proof pouch included
Anti-slip
No smell
Cons
You may require 2 grips for 1 racket.
Do you want to be the best there is or simply improve your grip and stance? Well, with determination, hard work, and a little help, you'll definitely get there! Allow the Yonex Super Grap Tennis Overgrip to do it for you in seconds. This grip tape for tennis rackets enhances play with its moisture-wicking qualities while absorbing shock like a pro. With a superior tacky grip, you can focus on the game while the anti-slip and no-smell qualities of this grip tape will carry you through your game.
Pros
Sweat-absorbing
Shock-absorbing
Anti-slip
Easy to use
Cons
Some may find it slightly thin.
Love bright and neon colors for your grips? Well, why not? They add a spark of fun to the game while calling attention to your personality. If you're looking for grips in larger-than-life colors, you can pick these ones. They are easy to install, non-slippery, and incredibly absorbent. As it helps wick away moisture, you can rest assured that your hands are going to stay clean and dry throughout the game.
Pros
Moisture-wicking
Available in many colors
Non-slip
Super absorbent
9 grips per pack
Cons
May not be as tacky as expected
Don't want to miss any shot, no matter how difficult it gets? Get your hands on this tape to aid you in that journey! It offers a tacky feel without being uncomfortable and can also be used for squash and badminton rackets. The grip tape is designed with an extra porous PU surface for sweat absorption and comes with a cellulose fiber sub-layer for added comfort. The grips include a pre-cut finishing tape and to secure the grip to the handle.
Pros
Super absorbent
Extra porous surface
Added layer for comfort
Tacky feel
Cons
Ready to hit the court and shoot some aces or practice improving your backhand? Well, all you need is a racket grip tape to help you out. Still undecided? Maybe our quick buying guide will help you make that decision!
How To Choose The Best Tennis Racket Grip Tape
Thickness
When choosing a grip tape, you must first figure out how you like your grip to feel. If you enjoy a smooth and soft feeling, you should choose a thin grip tape. Look for something that is 0.44 mm for an exceptionally smooth experience. However, if you like that cushioned, tacky feeling, choose a thick tape that's about 0.65 mm. These ones are better at sweat absorption and keeping your hands dry.
Length
The length of the grip is also a crucial point to factor in. Most grips will fit rackets that are 27 inches. But if your racket is longer or extended, you have to check the length of the tape thoroughly, so as to not fall short. If you're using shorter grip tapes, it may hurt your hands and even cause blisters, if the grip is not covered well.
Weight
When you initially start using grips, it may feel awkward and even slightly heavy. Most long-time players use grip tapes that weigh around 20 to 30 grams. However, if you're just starting out, look for grip tape that weighs around 15 grams, so you can ease your way into getting comfortable with it.
Dry or tacky
If you sweat quite a lot when playing, it's best to look for sweat-absorbing tapes. Some are made with porous PU materials for good ventilation. However, if you're looking for something that sticks and you don't care about the sweat, look for tacky ones.
Benefits Of A Tennis Racket Grip Tape
When made with porous materials, it can be sweat absorbing.
It offers a sticky tacky feeling, almost like adhesive qualities.
It helps increase traction.
It protects your hands from blisters.
It offers a soft yet cushioned texture.
You can customize the racket to suit your playing style.
It helps you focus on the game.
It provides an enhanced grip.
Tennis players all over the globe advocate the importance of using the best tennis racket grip tapes. Players use these grip tapes for various reasons, such as making the grip size thicker, absorbing more moisture, increasing comfort, or preventing the racket from slipping on your hand. In addition, they absorb sweat, provide cushioning, and feel comfortable against your palms. The reviewed options in the listicle are available in multiple colors, highly absorbent, and made of anti-skid material. Consider the thickness, length, weight, and sweat-absorption abilities while choosing the best tennis racket grip tapes. Then, depending on your playing style, you can customize the racket.
Frequently Asked Questions
Should I put an overgrip over the original grip?
As replacing a base grip is expensive, you can put an overgrip over the original. It also provides cushioning and keeps your palms dry.
What is the difference between a grip and an overgrip?
Grips can be replacement grips or overgrips and have a sticky backing. On the other hand, overgrips may not be tacky or sticky and are more moisture-wicking.
Why do replacement grips matter?
They keep the entire handle or base protected, offer cushioning, protect your hands, and are moisture wicking. The comfort it offers helps you concentrate on your game more.
How often should I change my overgrip?
You can change it every 6-8 hours of play.
The following two tabs change content below.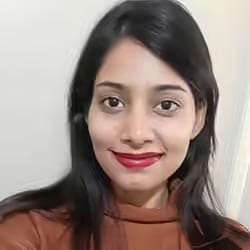 Shreya holds a master's degree in clinical psychology from Shree Guru Gobind Singh Tricentenary University, Gurugram, and has graduated with...
more