Best Tiger Tattoo Designs – Our Top 10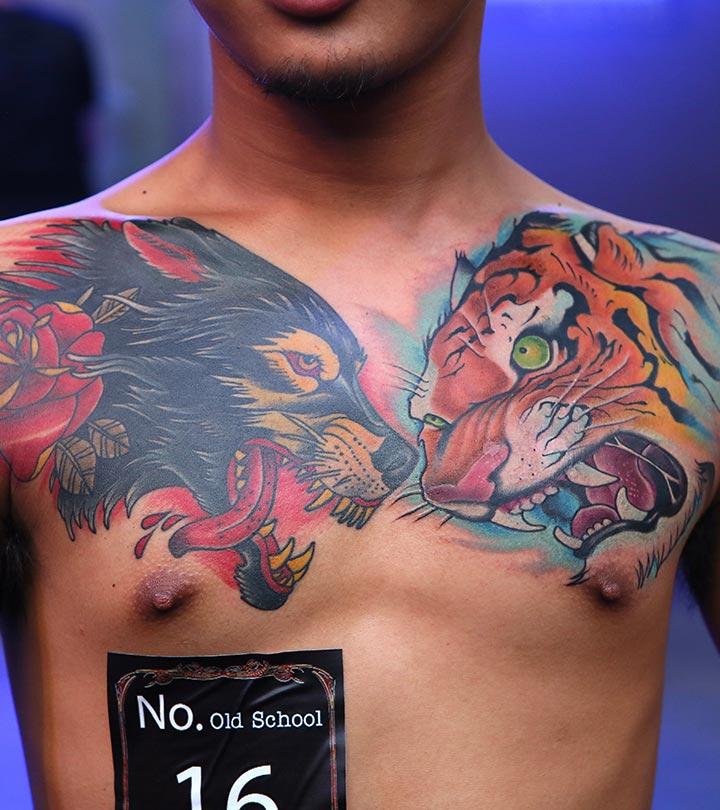 William Blake stopped to ponder in his poem 'The Tiger' about 'What immortal hand or eye/ Could frame thy powerful symmetry.' Here 'thy' refers to the tiger, the subject of his poem and the much accepted symbol of power and might. Here are a few tiger tattoo designs suggested.
The Best Ever Tiger Tattoo Designs
Let us have a glimpse at the best tiger tattoo designs and hope you would love to have one such tattoo on your skin.
1. A watercolor effect:
A canvas or a sheet of paper is where watercolor is most practiced. This is a wonderful form of art that many seem to disregard and underestimate. When inked on a body, this form brings out the beauty and magnificence of art.
2. A tiger head tattoo:
This is such a wonderful tattoo idea that not even Justin Bieber could resist it. A tiger head is a simple tattoo which can be innovated upon to a great extent.
[ Read: Zodiac Tattoos ]
3. A tiger in all its colour:
A tiger would look best when inked in all its colour. The magnificent yellow is bright and energetic, much like the sun. This, when decorated with the wonderful black striped and long whiskers, would add life and charm to the tattoo.
[ Read: Wolf Tattoo Meaning ]
4. A tiger in all its ferocity:
A tiger is a very fierce animal. He should thus be tattooed in all its glory and fierceness. This aspect of the tiger could be got by inking him in a hunting or a roaring position. A tiger roaring on an isolated cliff would represent leadership and independence.
[ Read: Kenji Tattoo ]
5. A 3D effect:
A three dimensional effect offers a very different aspect to the art of tattooing. It offers the benefit of all three dimensions which makes the tattoo look realistic and life like. This effect could be given to any tattoo idea by would fit exceptionally well to the tiger tattoo idea.
[ Read: Turtle Tattoos ]
6. Tribal tiger tattoo design:
Tribal designs look wonderful when done in black. The tribal look could be given to a tiger tattoo to make it look more artistic and creative. Just the tiger's head can be inked or the entire body. Either way this would offer a unique look to a comparatively common tattoo.
7. Thai tigers:
The tattoo may be inspired from a Thai theme. This would definitely give it a very Asian and spiritual look.
8. Zebra stripe inspired:
Innovation is key to a good tattoo. The purpose of creative art is to bring forth common ideas in a new light. A tiger could be inked in zebra stripes. This would be a very different and inspired idea and would definitely turn more than a few heads.
9. Floral theme:
Tigers are often associated with masculinity and ferocity. This theme can be retained but given a twist by adding flowers and other floral patterns to the tattoo. Colour in this case would definitely liven up the tattoo to a great extent.
10. Butterfly inspired tiger tattoo:
When it comes to people who get tiger tattoo designs, men form the majority. Women shy away from this glorious tattoo design simply because it comes across as loud and violent. A simple cure to this hiccup would be to infuse it into a butterfly border.
Now that you have seen the tiger tattoo images, what do you think of it? Do leave your comments!
Image source: 1 , 2 , 3 , 4 , 5 , 6 , 7 , 8 , 9 , 10
The following two tabs change content below.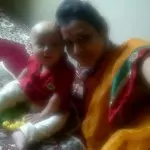 Latest posts by Khushboo Mehta (see all)