Hair Toners That Work Wonders On Colored Hair – Our Top 10
Is your hair color turning unsightly? Well, you are not alone. Many women (and men) end up with distressed hair color some time after coloring their hair. This happens due to the minerals and chemicals that get deposited on the hair from the water and hair care products they use. This can ruin the appearance of the hair.
This is where hair toner for colored hair comes to the rescue – they 'color correct' the hair and remove the brassiness. They also make your highlights look freshly done.
Check out the list of the best hair toners available in the market below. Then, take a pick and fix your hair.
Top 10 Hair Toners
1. Schwarzkopf Extra Care Hair Care
Schwarzkopf Extra Care Hair Care restores natural looking blonde tones and infuses new life in your hair. This toner is great if you want to brighten or revive naturally gray or white hair and for toning sun-bleached hair as well.
Pros
Adds life to hair
Has a mild and pleasant fragrance
Cons
Takes time to show results
Rating
4.5/5
2. Wella Color Charm White Lady
Wella Color Charm White Lady is a permanent liquid hair toner. The toner provides a vibrant color that is fade-resistant.
Wella Color Charm White Lady infuses the hair with vibrant color molecules, adding intense color and up to 43% more shine (even on dark hair).
Pros
Long lasting
Comes in 8 shades
Cons
Sometimes the intended color does not come out as desired
Tough to get the color off
Rating
4/5

3. Blond Brilliance Perfect Blond Toner
Blond Brilliance Perfect Blond Ammonia Free Toner is a gentle formula for colored hair. It also provides conditioning. The Blond Brilliance Perfect Blond Toner can be used to get as subtle or as vibrant results as desired.
Pros
Ammonia-free
Quick results
Cons
Potent
Need to follow up with a fixer
Rating
3/5

4. La Riche Directions White Toner Semi-Permanent
La Riche Directions White Toner is a semi-permanent hair color that lasts approximately for 4-8 washes. It does not require the addition of peroxide. The toners can be mixed with each other, allowing you to create a unique shade of your very own with ease.
La Riche Directions White Toner is a long lasting, rich dye that works well on most hair types. It is available in 34 vibrant shades (for the sake of brevity we shall not be listing them here). La Riche Directions White Toner has a great conditioning effect on the hair too!
Pros
Rich dye
Available in 34 shades
Cons
Doesn't give a complete white patch
Those with mid-length to long hair can only use it once
Rating
3.5/5

5. Brilliant Silver White Hair Toner
Brilliant Silver White Hair Toner is absolutely great. All you need is just a few drops of this formula in a sink of warm water. This toner is a great conditioning formula and provides amazing results.
Pros
Cons
Rating
3.5/5

6. Scott Cornwall Colour Restore Toner
This hair toner is especially made to enrich and add depth to brunette hair. It doesn't contain ammonia or peroxide.
It is enriched with conditioning pigments that prevent the dye from fading. It is easy to use, just like shampoo.
Pros
No PPD
Provides a rich chocolate color
Cons
Has an orange undertone
Needs to be used with a conditioner on dry hair
Rating
3/5

7. Manic Panic Hair Toner
Manic Panic hair toner helps people make a transition from darker hair colors to lighter ones and vice versa. It makes dyes cum toners that enrich your color and prevent it from fading.
Pros
Ready to use
Highlights dark hair
Cons
Rating
4/5

8. Second Nature No Lift Hair Color
This product from Clairol can also be used as a toner. It is great for correcting hair color that has gone awry after dyeing. It is great for gray blending as well. It is available in many shades, which can be mixed to get the right color.
Pros
Available in 19 shades
Ammonia-free
Cons
Can have slight variation in shade through the length
Rating
4.5/5

9. Clairol Born Blonde Toner Hair Colorant
If you have just bleached your hair blond, this is the toner to opt for. It can turn brassy blond bleached hair into a lovely silver blond. All you have to do is leave it in for 30 minutes, and you are done. It will help even out your hair color, leaving your hair soft and glossy.
Pros
Freshens the hair color
Gentle
Cons
Dries hair
Makes it frizzy
Rating
3/5
10. Colorist Secrets Brass Banisher
If you have got the blond dye wrong, this is just the toner you need. This toner from L'Oreal reduces brassiness in no time.
Your warm blond color can be balanced and transformed into a cooler color with the help of this toner. This hair toner is ideal for toning down orange, red, brassy, yellow, and gold hair tones.
Pros
Fixes hair in 5 minutes
Ammonia-free
Cons
Does not work well on light hair
May turn the hair reddish
Rating
3/5

*Prices may vary
The right toner can make all the difference to your hair color. It offers vibrancy, mutes unsightly contrasts, and seals in your color with a nice shiny coat. If you're looking to keep your hair color fresh for a long time, a toner is the way to go.
Expert's Answers For Readers' Questions
Do hair toners damage hair?
It does not damage hair if you use it right. Also, it helps to choose an ammonia free toner.
How long does the hair toner effect last?
It lasts up to 4-5 weeks depending on the number of times you wash hair.

The following two tabs change content below.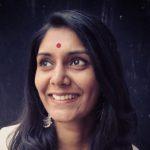 Latest posts by Ramya Achanta (see all)