10 Best Toners For Dry Skin You Should Try In 2019
Toners are not for dry skin. This is the most common misconception that we have.
Toning is the second most important step of the CTM ritual. A good quality toner not only clears the dead skin cells that linger on your face after cleansing but also neutralizes the skin's pH and helps skin care products sink deeper into your skin. If you have dry skin, a hydrating toner is all you need. Scroll down and check out our list of the best toners for dry skin.
Best Toners For Dry Skin That You Need To Try
1. Context Hydrating Toner
Product Claims
The first thing that you will notice right after opening the bottle cap is the refreshing citrus scent. Context is a hydrating and brightening toner that contains herbal extracts and is rich in antioxidants. It helps to maintain the moisture levels of your skin and preps it to absorb moisture and other skin care products effectively.
Pros
Contains witch hazel
Alcohol-free
Paraben-free
Sulfate-free
Phthalate-free
Cruelty-free
Cons
None
Rating
5/5

2. Dermatologica Multi-Active Toner
Product Claims
Whenever your dry skin feels tired and needs a boost of hydration, spray this on your face. This toner contains skin soothing and hydrating ingredients, such as lavender, aloe vera, balm mint, arnica, and cucumber extracts. Your skin will feel an instant cooling effect.
Pros
No artificial fragrance
No artificial colors
Vegan
Gluten-free
Paraben-free
Cruelty-free
Improves moisture absorption rate of skin
Cons
None
Rating
5/5

3. SkinCeuticals LHA Toner For Problematic Skin
Product Claims
If you have extremely dry and flaky skin, this exfoliating toner is what you need. It contains gentle skin care acids that slough away dead cells and make your skin softer. It also moisturizes your skin and helps to balance its pH levels.
Pros
Synthetic fragrance-free
Low pH
Contains salicylic acid
Prevents acne and breakouts
Cons
None
Rating
5/5

4. JKossmune Toner
Product Claims
This product contains Beta Glucan. This ingredient protects your skin from pollution and other environmental damage. It contains ultra-hydrating ingredients that keep your skin refreshed and brighten it.
Pros
100% natural ingredients
Paraben-free
Alcohol-free
Mineral oil-free
Silicone-free
Sulfate-free
No color additives
Cruelty-free
Cons
None
Rating
5/5

5. PCA Skin Hydrating Toner
Product Claims
This hydrating toner is especially beneficial for mature and dry skin. Mature skin needs extra hydration boost, and this toner gets the job done. This toner gives your skin antioxidant protection throughout the day and protects it from environmental stressors.
Note: Use sunscreen while going out in the sun as it contains AHAs.
Pros
Paraben-free
No synthetic dyes
No artificial fragrances
Mineral oil-free
Lanolin-free
Phthalate-free
Contains natural extracts
No animal testing
Cons
None
Rating
5/5

6. Avene Eau Thermale Gentle Toning Lotion
Product Claims
Is your skin dry and sensitive? If yes, you will love this mild hydrating toner. This water-based toner by Avene contains mild emollients that prevent dry skin and flaking. It contains antioxidants and thermal spring water that keep inflammation at bay and soothe your skin.
Pros
Alcohol-free
Contains silicates
Hypoallergenic
Oil-free
Cons
None
Rating
5/5

7. Fresh Rose Deep Hydration Facial Toner
Product Claims
The real deal about this hydrating toner is that it contains real rose petals and not just rose extracts (you can actually see them floating inside the bottle). This toner is enriched with hyaluronic acid that minimizes your skin pores and provides intense hydration to your parched skin.
Pros
Alcohol-free
Contains rose fruit extracts
Scientifically proven formula (in-vivo tests)
Cons
None
Rating
5/5

8. Kiehl's Ultra Facial Toner
Product Claims
This toner is dubbed as the "holy grail" for dry skin. If your skin is flaky and parched, you need this serum. It gently exfoliates your skin and makes it soft. It preps your skin for the moisturizers and serums that you apply afterward. It removes the debris and impurities from your face, provides optimal hydration, and refines skin texture.
Pros
Alcohol-free
pH-balanced
Contains squalane (for maintaining moisture balance)
Scientifically proven formula
Cons
None
Rating
5/5

9. Clarins Toning Lotion With Chamomile
Product Claims
This is a gentle toner suitable for normal to dry skin. It balances your skin and keeps it smooth. This product is rich in plant extracts that refresh your skin, prevent irritation, and prep your skin before you apply serums and moisturizers.
Pros
Alcohol-free
Dermatologist-tested
Cons
None
Rating
5/5

10. Neutrogena Alcohol-free Toner
Product Claims
This gentle toner reconditions your skin without drying it. It doesn't strip the natural oils of your skin. It purifies your skin and makes it feel refreshed instantly without making it tight.
Pros
Non-comedogenic
Hypoallergenic
Cons
Rating
4.8/5

Do not assume that toners are not for your skin. This skin care product can make a lot of difference when it comes to hydrating dry skin. Take that extra step and add a toner to your routine and feel the difference. Share your experience with us in the comments section.

The following two tabs change content below.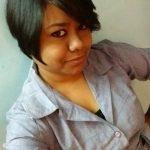 Latest posts by Ramona Sinha (see all)