11 Best Toners For Oily Skin Available In India – 2022 Update Many people skip toners when it comes to their skin care routine. But if you are someone who has oily or acne-prone skin, skipping a toner can put your skin at risk. Oily skin is prone to excess sebum production, which leads to breakouts and dullness.
Toners get rid of any dirt and sebum in your pores and keep your skin's pH-balanced. There is a wide variety of skin toners available on the market and finding the right one can be tricky. To ensure you invest in the finest, here's a list of the 11 best toners for oily skin in India. Read on and take your pick!
11 Best Toners For Oily Skin Available In India
Add a burst of refreshment to your skin with this cooling toner by Biotique. The Ayurvedic formula purifies your skin, tightens your pores, and enhances your skin tone. It is fortified with cucumber extracts that help reduce puffiness and tone your skin. Other natural extracts like berberry, coriander, and peppermint rejuvenate your senses. These ingredients protect your skin from environmental aggressors and sun damage and fade the signs of aging.
Key Ingredients: Daruhaldi (Berberis aristata), Peppermint oil, Maju phal, Dhania fruit, and Cucumber extracts
Pros
All-natural formula
Refreshing scent
Alcohol-free
Affordable
Cons
This naturally formulated toner from plum is infused with glycolic acid, which gently sloughs away dead skin cells, excess dirt, and sebum. It fades dark spots, tan, and blemishes, making your skin clearer and flawless-looking. The organic green tea extract acts as a natural astringent that tightens enlarged pores, while its antibacterial and anti-inflammatory properties fight signs of aging and acne.
Key Ingredients: Glycolic acid and Organic green tea extracts
Pros
Non-comedogenic
Gentle
Absorbed easily
PEG-free
Paraben-free
Sulfate-free
Silicone-free
Alcohol-free
Vegan
Cruelty-free
Cons
Indulge in the goodness of roses with this natural toner from Urban Botanics. This versatile toner provides instant hydration and rejuvenates your dull and tired skin. It is made with 100% pure rose water extracted through steam distillation that retains its nutrients. The soothing properties of this toner calm irritation and redness. Roses are rich in antibacterial properties and antioxidants. This toner helps fight breakouts and acne, gently exfoliates your skin, unclogs your pores, and enhances a youthful glow.
Key Ingredients: 100% rose water
Pros
Hydrating toner
Nice fragrance
100% organic
Vegan
Chemical-free
Preservative-free
No artificial fragrances
Cons
None
This luxurious rosewater by Kama Ayurveda is made with handpicked roses from Kannauj. It undergoes a steam distillation process to ensure superior quality, hygiene, and purity. This alcohol-free toner helps restore and balance your skin's natural pH. The all-natural formula nourishes, purifies, and deeply cleanses your skin. The soothing toner is fortified with anti-inflammatory and antibacterial properties that reduce redness, swelling, and irritation. With regular use, this natural astringent leaves your skin toned and clarified.
Key Ingredients: Natural rose water
Pros
Hydrating formula
Non-sticky
100% natural
Lightweight
Cons
Revitalize your skin with this refreshing toner from Good Vibes. It gives you an instant boost of hydration while balancing your skin's natural pH levels. This lightweight toner is infused with antioxidant-rich rose extracts with anti-inflammatory properties.
It helps soothe your skin, reverse free radical damage, and brighten your skin tone. The formula is enriched with honey, pomegranate, and licorice extracts that reverse the signs of aging. The glycolic acid in this toner gently exfoliates dead skin, unclogs pores, and removes excess sebum to enhance a youthful glow.
Key Ingredients: Hibiscus extract, Argan oil, Honey extract, Pomegranate extract, Olive leaf extract, Licorice extract, and Glycolic acid
Pros
Natural ingredients
Hydrating formula
Refreshing scent
Paraben-free
Sulfate-free
Silicone-free
Alcohol-free
Cruelty-free
Cons
This pore-refining formula from Lakme is your answer to clear and flawless skin. It helps remove makeup debris, excess sebum, and any other impurities from your pores and skin. The alcohol-free formula is gentle on the skin and does not induce dryness. The rejuvenating toner contains lavender extracts and witch hazel extracts that reduce inflammation and acne.
Key Ingredients: Lavender extracts, Witch hazel extracts, and Glycerin
Pros
Gentle
Pleasant scent
Absorbed quickly
No sticky residue
Hydrating formula
Alcohol-free
Cons
Slight tingling sensation
This soothing toner by Mamaearth is fortified with vitamin C, which shrinks enlarged pores and nourishes your skin. Vitamin C helps reverse skin damages and fades signs of premature aging like dark circles, fine lines, wrinkles, and dark spots. The formula contains aloe vera and cucumber extracts, which help maintain your skin's natural pH levels. It leaves refreshes and hydrates your skin and improves its elasticity.
Key Ingredients: Vitamin C, Cucumber extract, Aloe vera, and Witch hazel extract
Pros
Dermatologist-tested
Natural ingredients
Mineral oil-free
Paraben-free
Sulfate-free
Silicone-free
Alcohol-free
Synthetic fragrance-free
Cruelty-free
Cons
This purifying all-natural toner from Urban Botanics is a must-have in your skin care routine. It contains a unique blend of ingredients like basil, aloe vera, and neem and is the holy grail for oily and acne-prone skin. The skin-balancing formula eliminates dirt, dead skin, excess oil, and traces of makeup. Its antioxidant-rich formula helps fight signs of aging, reduces blackheads, fades blemishes, and shrinks enlarged pores.
Key Ingredients: Aloe vera extract, Neem extracts, and Basil extract
Pros
Pleasant scent
Enriched with natural ingredients
Toxin-free
Paraben-free
Sulfate-free
Silicone-free
Alcohol-free
Artificial color-free
Cons
None
This potent toner from Minimalist is rich in PHA, which gently exfoliates your skin. The lightweight formula quickly absorbs into your skin without leaving a sticky feeling. This pore-refining toner balances your skin's pH, shrinks pores, and removes dirt and excess sebum. The probiotics and prebiotics in the formula protect your skin from environmental aggressors. The toner also contains polyglutamine and hyaluronic acid, which lock in moisture and provide long-lasting hydration.
Key Ingredients: Gluconolactone, Hyaluronic acid, Polyglutamic acid, and Niacinamide
Pros
Non-comedogenic
Gentle
Paraben-free
Sulfate-free
Silicone-free
Alcohol-free
Dye-free
Fragrance-free
Cruelty-free
Cons
Indulge in this all-natural toner that is rich in essential oils and plant extracts. This unique formulation tones and clarifies your skin without stripping away its natural moisture. The rosemary and ylang-ylang extracts in the toner are natural astringents that help balance and soothe your skin. The enchanting duo of peppermint and lavender helps increase blood circulation and renews your skin cells, while witch hazel gently exfoliates the skin. This toner is formulated with vitamins that impart a healthy glow to the skin.
Key Ingredients: Witch hazel, Pomegranate extracts, Rosemary essential oil, and Ylang-ylang essential oil
Pros
Absorbed easily
Non-sticky
Paraben-free
Petrochemical-free
Alcohol-free
Artificial color-free
Cons
This clarifying toner from Oriental Botanics is enriched with green tea and cucumber that impart a cooling and soothing sensation to your skin. Their antibacterial and anti-inflammatory properties reverse skin problems like infections, redness, acne, and rashes. The antioxidant-rich aloe vera nourishes your skin, provides intense hydration, and reduces puffiness and signs of aging. This cleansing toner dissolves makeup residue and excess oil and clarifies your pores, leaving your skin super clean. It also minimizes blemishes, blackheads, and whiteheads and fights environmental damages.
Key Ingredients: Neem extracts, Cucumber extract, Green tea extract, Aloe vera, and Witch hazel
Pros
Hypoallergenic
Subtle fragrance
Natural ingredients
Paraben-free
Cruelty-free
Mineral oil-free
Sulfate-free
Cons
Let's now understand what factors you need to look for before buying toner for oily skin.
Things To Consider Before Buying A Toner For Oily Skin
Check the ingredients list. Avoid any toner that contains alcohol, parabens, sulfates, or phthalates. These ingredients may irritate your skin. Look for toners that contain exfoliating ingredients like AHA and BHA. These ingredients reduce excess sebum, minimize the appearance of pores, and prevent acne.
Does your skin get irritated quickly? If yes, go for a pH-balanced toner. Do you have mature skin? Then, go for an exfoliating toner. Matching the toner to your skin concerns helps keep your skin healthy and calm.
Oil Balancing And Hydrating
A good toner for oily skin should have oil-balancing properties. It should regulate excess sebum production without stripping away your skin's natural oils. Check for ingredients like witch hazel, niacinamide, ceramides, and hyaluronic acid. These help regulate oil production and keep your skin moisturized.
The price tag does not determine the quality of a product. There are both expensive and affordable toners on the market. Pick one that matches your requirements and is within your budget.
Toning is a non-negotiable step in any skincare routine. Oily skin requires frequent toning of skin to reduce oiliness. The toners on our list contain cooling ingredients that tighten your skin, shrink open pores, and rejuvenate the skin. They penetrate deep into the skin and help fade away dark spots and blemishes to give you youthful, glowing skin. These toners are cruelty-free, paraben-free, and hypoallergenic. However, some products may have an unpleasant smell and may cause breakouts in certain skin types. So, read the reviews carefully before making a purchase.
Recommended Articles
The following two tabs change content below.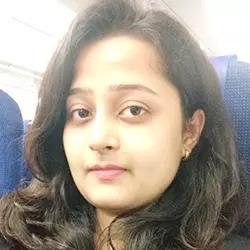 Anjali has a master's degree in Economics and a bachelor's degree in Nutrition and Dietetics. She has over four years...
more