10 Best Types Of Face Masks For Every Skin Type – 2023 Update
Rejuvenating face masks you can add to your routine for healthier and beautiful skin.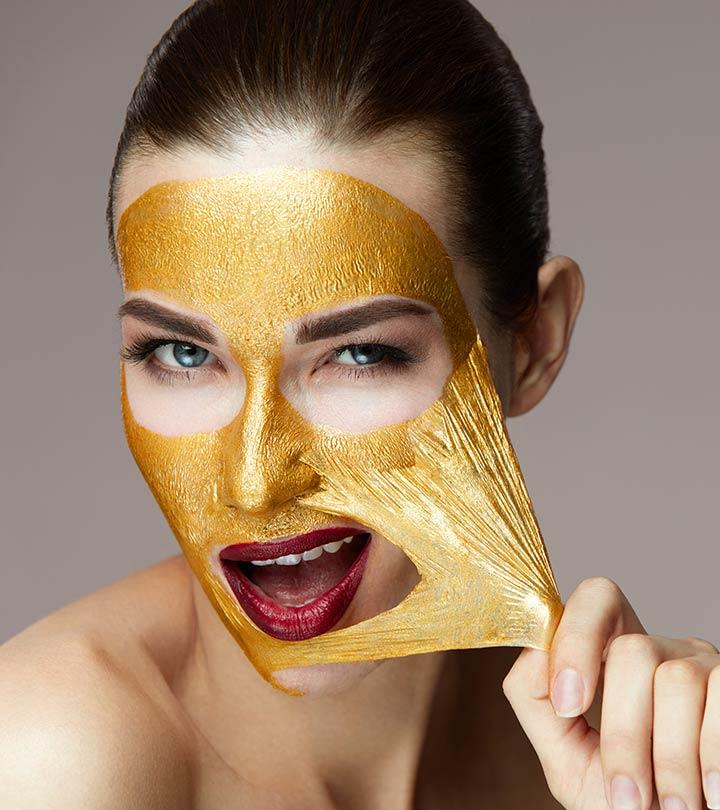 If you have been looking for the best types of face masks, we have exactly what you need. The internet is full of pace packs that promise to bring back the glow lost to dust and pollution, but nobody has time to sit and try them all. While some renowned brands you can trust, not all ingredients are made to suit your skin type. When you feel the need to use face packs, your skin is already near-mature and needs to be treated with utmost care. If you are unsure which face packs to invest in that will rejuvenate your skin and give it a subtle glow, we are here to help. Here are 10 face masks you need to keep your skin young and supple always.
What Are The Different Types Of Face Masks?
Pros
Soothes the skin
Smoothens the skin
Hydrates the skin
Anti-aging properties
Diminishes signs of fatigue
Pleasant fragrance
Cons
Price at the time of publication: $85.48
If you have oily or acne-prone skin, you need something that balances out the oil levels and regulates the oil secretion on your skin's surface. Clay masks smoothen and soften the surface of your skin by getting rid of all the dust, debris, and gunk built up on it. They also remove blackheads and resolve T-zone issues while working on firming your skin. Look for masks that contain lactic and citric acids.
Best For – Oily and acne-prone skin.
Pros
Reduces blemishes
Prevents breakouts and pimples
Treats damaged skin
Minimizes pores
Diminishes ingrown hair and razor bumps
Prevents black and whiteheads
Cons
Price at the time of publication: $36.5
Gel masks are meant for sensitive and dehydrated skin types as they are gentle, lightweight, and get absorbed quickly. Ingredients like cucumber, green tea, and mint are usually found in these masks as they hydrate and calm your skin while firming and tightening it.
Best For – All skin types, especially dry and sensitive skin.
Pros
Soothes the skin
Hydrates
De-toxifying
Rejuvenates the skin
Cons
May cause a burning sensation in sensitive skin.
Price at the time of publication: $51.89
The best thing about sheet masks is that they are incredibly effective, fuss-free, and easy to use. All you need to do is pop one on your face, relax a bit, and peel it off after 30 minutes. They are highly absorbent, so use them before you hit the bed, and wake up to visibly brighter skin. They are also lightweight, seep into your skin directly, and match all skin types. If you have sensitive or oily skin, choose masks that are specifically made for your skin type.
Best For – All skin types.
Pros
Moisturizes the skin
Even tones the skin
Refreshing
Paraben-free
Cons
Price at the time of publication: $88.88
Exfoliation is a significant part of everyday skincare routine. Once in a while, you need to use a mask to focus on just exfoliation to get rid of the dead skin cells that clog your pores and cause acne. Masks that contain glycolic acid, lactic acid, or papaya and pineapple fruit enzymes gently exfoliate and fully restore your skin. These ingredients are natural skin brightening agents too.
Best For – All skin types. For sensitive skin, use less abrasive masks.
Pros
Hydrates the skin
Rejuvenates the skin
Lightweight
Long-lasting
Gentle formula
Gluten-free
Cons
Pros
Unclogs pores
Skin smoothening
Non-comedogenic
Hypoallergenic
Oil-free
Dermatologist tested
Cons
Price at the time of publication: $6.49
Pros
Moisturizing
Pore tightening
Soothes the skin
Skin smoothening
Cruelty-free
Dermatologist tested
Paraben-free
Cruelty-free
Phthalate-free
SLS-free
SLES-free
Cons
Price at the time of publication: $6.99
Pros
Hydrating
Unscented
Makes the skin supple and smooth
Suitable for regular use
Dermatologist tested
Non-comedogenic
Oil-free
Cons
None
Price at the time of publication: $29.5
Water sleeping masks are generally used overnight to rejuvenate, hydrate, and moisturize your skin thoroughly. You wake up the next day with plump, youthful, and soft skin. You put your skin through a lot every day, and over time it starts getting dull, dry, flaky, and wrinkly. You need something that actively combats all of this, and an overnight sleeping mask is one of the best solutions.
Best For – Aging skin.
Price at the time of publication: $19.5
As you age, your skin's capacity to produce collagen goes down. This gives way to signs of aging, like fine lines and wrinkles. You need something that fortifies your skin, fills up those tiny lines, and boosts collagen production. Vitamin C, L-ascorbic acid, and AHAs are some of the best ingredients for fixing aging concerns. Apart from including these ingredients in your everyday skincare routine, use a vitamin C mask every few weeks as it is highly potent and shows quick results.
Best For – Aging skin.
Pros
Moisturizing
Reduces fine lines
Skin brightening
Skin firming
Suitable for daily use
Cons
Price at the time of publication: $11.9
Shopping for and using face masks is super fun. But you need to look out for a few things when picking them out and using them as they need to be compatible with your skin type. Check out the next section to find out more.
Skin Type – Know your skin type and look for masks that are specifically made for it. Read the ingredients list closely, because some of them may not be good for your skin type.
Homemade – If you do not have access to masks that suit you, or if you want to try something 100% natural, go for homemade masks. You know what's going into the mask, and you can customize it to match your skin type at a fraction of the cost of a store-bought face mask.
Cleansing – Wash your face and pat it dry before using a face mask to ensure that it is free from dust, oil, or any makeup.
Exfoliate – Use a DIY or readymade scrub to exfoliate your skin unclog your pores. This gets your skin ready to absorb the goodness of the mask fully.
Moisturise – Always follow up any mask, cleanup, or facial procedure with a moisturizer. It's a must in your everyday skincare routine as well.
Patch test – Always do a patch test to see if a mask suits your skin, especially if you have sensitive skin.
Mask Type – Is the mask meant to be left overnight? Should it be washed off or just rinsed with water? Is it gel based and gets absorbed? Make sure you read all the instructions and follow them precisely to prevent any adverse reactions.
Duration – Note the time duration indicated on the package and use it accordingly.
Why Trust Stylecraze
Shiboli Chakraborti, the author of this article, is a certified skin care coach who takes a very close look into the products that she suggests for use. She spent a good while researching products and their reviews before curating this list of the best types of face masks for every skin type. The list has products for all skin types, dry, normal, combination, acne-prone, sensitive, and in-between. These have all been chosen based on skin-nourishing ingredients and skin-friendliness.
How often should you use a face mask?
It depends on the mask you are using. Korean women use a sheet mask or some form of face mask on a daily basis. DIY masks can be used 2-3 times a week. Using any mask once or twice a week is a good skin care habit to inculcate.
Which is the best face mask?
The best face masks are those that use all-natural ingredients and do not contain harmful chemicals like sulfates and parabens. Water-based masks hydrate your skin which is generally good for all skin types.
Recommended Articles: