10 Best Unisex Fragrances To Shop This Season – 2023
Smell like a dream this season with the most pleasant and flattering options for you.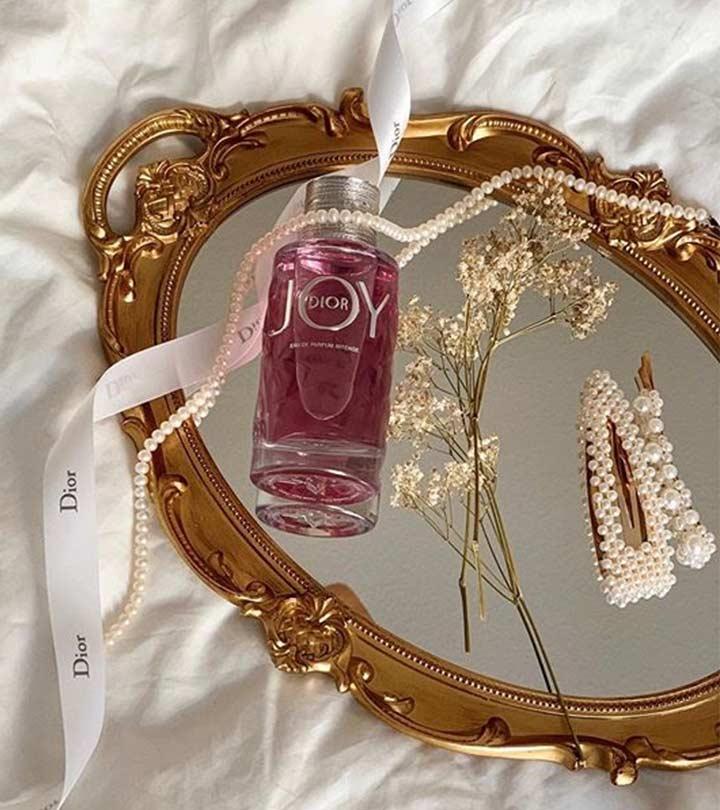 An ideal fragrance compliments your outfit and your personality. It makes you feel good and confident to carry yourself around. So, today, we bring you the best unisex fragrances that come with a strong musky scent.
Unisex scents balance masculine notes and feminine notes. They are a perfect assemble of floral and woody notes. The harmonious balance of the notes is such that they leave you intoxicated. The fragrance can equally be delicate and bold simultaneously.
These luxury scents are now being created with signature combinations. There are tons of fragrances available in the market, and choosing the one you require is challenging. We have provided you with a list of the 10 best unisex fragrances that will bring out the best in you. Check them out below!
Top 10 Exciting Unisex Fragrances Of 2023
Product Description
The Lattafa Perfumes Asad has a long-lasting vanilla fragrance. Its top notes are black pepper, tobacco, and pineapple. At the heart, the unisex perfume contains notes of coffee, patchouli, and iris. Vanilla, amber, benzoin, dry woods, and labdanum form the base notes of the elegant fragrance.
Pros
Long-lasting
Affordable
Luxurious bottle
Cons
May be overpowering to sensitive noses
Price at the time of publication: $22.8
Product Description
This unisex rollerball fragrance oil is a rejuvenating blend of musk and white ambers. This fragrance is sheer and clean that captures the skin's feel emerging from the ocean. The number 11 11 resembles good luck and synchronicity. This subtle yet bold fragrance not just smells good, but also uplifts your spirits with its crisp and unique scent. It is also vegan and cruelty-free.
Pros
 Paraben-free
 Phthalate-free
 Sulfate-free
 Palm oil-free
 Vegan
 Cruelty-free
Cons
Price at the time of publication: $48
Product Description
The BANANA REPUBLIC Classic Eau de Parfum has a woody citrus aromatic fragrance. The top notes of the perfume are pink grapefruit, herbs, and bergamot, which gives way to the heart notes of seringa blossom and honeysuckle. The modern scent lingers with the base notes of ginger, wood, and musk.
Pros
Woody fragrance
Affordable
Timeless scent
Long-lasting
Cons
May have some synthetic ingredients
Price at the time of publication: $25.57
Product Description
The Al Haramain Amber Oud fragrance comprises a blend of diverse notes, such as agarwood (oud), sandalwood, amber, musk, and vanilla, that amalgamate to produce a warm and woody aroma, with a slightly spicy and sweet undertone. The prominent oud note adds a distinctive and sophisticated touch to the fragrance. The alluring perfume is housed in a chic and lavish bottle that features a dark red shade, mirroring the fragrance's warm and rich hues.
Pros
Can be used every day
Skin-friendly fragrance
Long-lasting
Captivating scent
Cons
None
Price at the time of publication: $52.02
Product Description
The Cardinal Brand's Black Edition cologne is all things raunchy and sophisticated. With its all-black bottled packaging, it creates an aura that is powerful, intimate, and classy. This cologne is a combination of nutmeg, spiced mango and black pepper that takes control over your senses and makes you smell nothing less than heavenly! Wear this fragrance on your dinner date to make things more exciting.
Pros
Bold and intimate scent
Lasts for long hours
Cons
Price at the time of publication: $65
Product Description
The Cardinal Brand's White Edition cologne is all things intimate and glamorous. With its all-white bottled packaging, it creates a scent that is strong and classy. You can opt for this on a cocktail party or a dinner date to spice things up. This seductive scent also features a touch of bourbon that makes it irresistible.
Pros
Soft and intimate fragrance
Bourbon touch
Charming scent
Cons
Price at the time of publication: $65
Product Description
The Gucci Mémoire D'une Odeur is reminiscent of a starry night sky. This unisex perfume is prepared by master perfumer, Alberto Morillas. It was made from Roman chamomile which is an evergreen green aromatic scent. The fragrance of Rome is blended with Indian coral jasmine that has an orange coral-colored heart and a honeyed temper. The two elements have been combined with precious musk to add depth to the fragrance. Sandalwood and cedarwood intensify the structure. This invigorating perfume opens with notes of Roman chamomile and bitter almond followed by jasmine coral and petals, and musk. The perfume settles down with notes of vanilla, cedarwood, and sandalwood.
Pros
Long-lasting
Intense scent
Suitable for both daytime and evening wear
Ideal for casual or formal occasions
Cons
Price at the time of publication: $69.24
Product Description
Calvin Klein is a brand known for its fragrances. With a classy white packaging, this fragrance smells divine with a musky aroma that lasts long. Both men and women can wear this fragrance and smell absolutely delicious! It is an intimate and strong scent that is a favorite amongst many. You can get this for yourself or even purchase it as a gift for your loved one.
Pros
Great Packaging
The scent stays for long hours
Cons 
Price at the time of publication: $75.0
Product Description
The PHLUR Tangerine Boy is bright, bold, and sexy. The perfume makes you the center of attention. The combination of energetic ginger, lemon, and black pepper opens as the top notes to awaken the senses, while apple, tangerine, and jasmine petals form the heart notes, that tumble into base notes of amber and moss for a sensual feel. This perfume promises you a day of fun that might just be too much for a faint heart!
Pros
Safe ingredients
Bold and sexy scent
Energizing fragrance
Eco-friendly
Long-lasting
Cons
Price at the time of publication: $96
Product Description
Amber White, by Professor Kingsley's Fantastic Fragrance Oils, is truly one of a kind. With extracted elements from vanilla, chocolate, and buttercream, this delightful fragrance is something that will make you feel nothing but blissful. It is a classy combination that both men and women can wear and flaunt. Amber White is an alcohol-free fragrance.
Pros
Long-lasting
Alcohol-free
Cons
Price at the time of publication: $14.95
Why Trust StyleCraze?
The author, Srijani Roy Chowdhury, is a makeup enthusiast and loves to review different makeup products. She has compiled this detailed list of the best unisex fragrances after going through numerous user reviews and feedback on multiple forums and researching numerous perfumes to help you pick the best ones. The products in this post are a perfect amalgamation of floral and woody notes that will linger around you throughout the day.
Frequently Asked Questions
Are unisex perfumes better?
Yes, Unisex perfume is not restricted to a single gender or fragrance note. Perfumers have more opportunities to be creative and create something distinctive and long-lasting.
How do I know if my perfume is unisex?
You can tell whether your perfume is unisex if it has a unique aroma blend and the brands do not specify gender on their packaging.
What smells make you spend money?
Warm smells like vanilla, cinnamon, and ginger tempt you to spend money.
How does scent influence behavior?
A nice odor makes people feel joyful and rejuvenated, whereas a foul odor can make them feel bad and irritated.
How do fragrances affect our health?
Fragrance ingredients can produce headaches, irritation of the eyes, nose, and throat, nausea, drowsiness, lack of coordination, and other respiratory and/or neurological symptoms.
Recommended Articles: