13 Best UNITE Hair Products For A Divine-Looking Mane
Strengthen your tresses with trustworthy hair care products suitable for every hair type.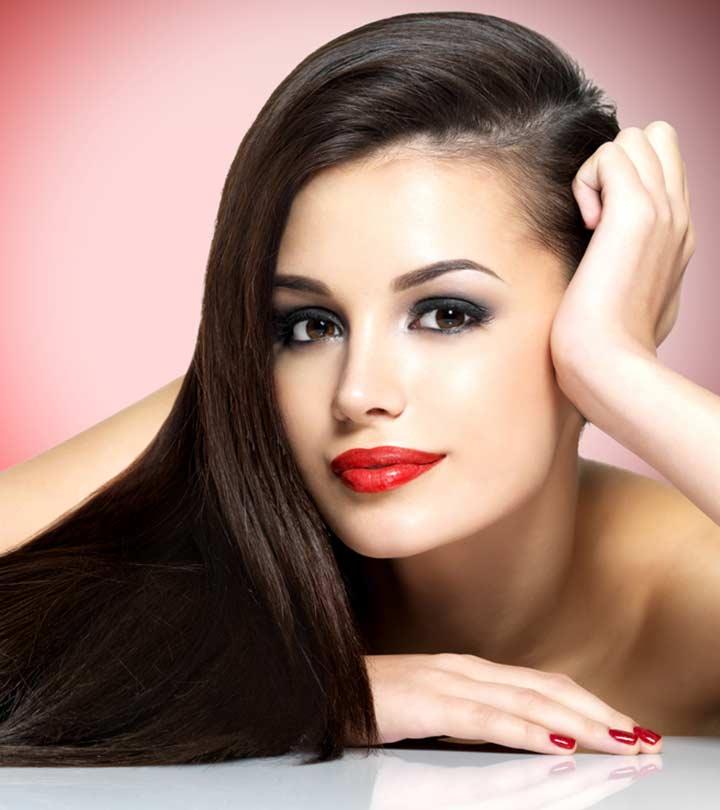 If you are wondering how to make your mane exude divine-looking vibes, the best UNITE hair products are definitely the way to go. Andrew Dale, a pro hairdresser, founded this fantastic and trustworthy brand about 16 years ago to make unique hair products for all hair types. After adequate research, these intricately formulated products do justice to any type of hair issue that you are possibly suffering from.
The best part about it is that UNITE's products are cruelty-free plus without any harmful chemicals like sulfates and parabens, and harsh formulations. No matter what the texture, scalp health, length, or thickness of your hair is, you will find the appropriate answer with this list of thirteen best hair products from UNITE. Even if you already have a brand that you probably swear by, this one is sure to make you rethink your buying choices due to its excellent options. Scroll and choose to shortlist the best one for your hair.
13 Best UNITE Hair Products To Elevate Your Hair Care Game
Nobody likes to deal with a tangled mane right out of the shower, and we're lucky because UNITE knows this. This 7-second detangler (a leave-in conditioner) helps smoothen tresses so your comb glides through your hair. The detangler repairs and strengthens the hair in the long run, so you encounter fewer numbers of strands on the floor over time. And if you have chemically-treated hair that needs a fair bit of fortification, this UNITE 7 seconds leave-in conditioner is a must-have. You can also check this video out for a brief review of the product.
Pros
Weightless formula
Protects hair from thermal damage
Suitable for all hair types
Strengthens hair
Cons
May not be very moisturizing
Price at the time of publication: $32.5
The UNITE Blonda toning purple shampoo is a go-to haircare product if you've got tresses with blonde tones and highlights. It is specifically formulated to retain the light and bright tones of blonde hair by neutralizing brassy tones. It is gentle on the hair and is loaded with cleansing and purifying properties for a clean scalp and crisp-blonde hair. While you can use the UNITE Blonda shampoo daily for extra color-protection, pairing it with a regular shampoo can be equally beneficial.
Pros
Eliminates brassy tones
Free of sodium chloride
Gentle formula
Can be used every day
Cons
Some may find the scent intense.
Price at the time of publication: $30.5
If your hair falls flat and makes styling challenging, you need the right amount of oomph that this UNITE texturizing spray packs. The spray is a lightweight formula, a welcome feature as it helps lift the hair without leaving behind any greasiness. It also makes your hair more manageable by offering a medium hold, so you can expect your hairdo to stay in place. All you have to do is wash your hair, let it dry, and allow a few spritzes of this spray to help you achieve the desired texture. If you need more convincing, feel free to take a look at this YouTuber's video on the merits and demerits of the product.
Pros
Lightweight
Offers medium hold
Translucent finish
Suitable for all hair types
Cons
May not offer long-lasting volume
Price at the time of publication: $35
Most of us forget to pursue an oil for healthy hair while on our search for the best shampoos, conditioners, and sprays. If you're guilty of doing that, here is a chance to give your hair the nutritive benefits of the UNITE U argan oil. It is a weightless argan-based elixir that enriches, repairs, and protects the hair from the damage that it could suffer from constant ironing, curling, and blow-drying. When used regularly, you'll notice your hair becoming smoother and shinier over time. If you want a detailed review of the product, make sure to take a look at this video.
Pros
Repairs hair cuticle
Extends color life
Controls frizz
Can be used for skin and nail cuticles
Cons
Price at the time of publication: $46
The UNITE moisturizing conditioner from the 7 Seconds range is the solution you need for dry and lifeless hair. This restorative formula in the form of a conditioner helps lock in moisture and protects your hair color from fading. It also adds lasting shine to each strand, giving you magnificent-looking hair suited for every occasion. If you have a sensitive scalp or hair that weakens when exposed to harsh chemicals, this is the right pick for you as it is free of parabens and sodium chloride.
Pros
Adds shine to the hair
Protects from UV rays
Protects color
Moisture-enriched
Offers instant results
Cons
May not be suitable for oily hair
Price at the time of publication: $77
The UNITE 7 Seconds shampoo earns its spot on bathroom shelves of many women who complain of dry hair. This sulfate-free shampoo cares for your hair from within by bringing every hair strand to life. It is a weightless and gentle formula, and thus well-suited for everyday use. You'll also witness a range of other benefits like color protection, clean formulation, and instant results, among others. This shampoo is undoubtedly one of the best UNITE hair products for justified reasons.
Pros
Lightweight formula
Offers color protection
Adds lasting shine
Protects from thermal damage
Cons
May not be suitable for extremely dry hair
Price at the time of publication: $28.5
Taming curls and frizz can be arduous, but less so if you have this magical, relaxing fluid from UNITE. This Lazer Straight potion helps detangle and smoothen tresses to have more control when rocking different hairdos. Some of the key benefits include protection from humidity that causes frizz and added body and texture. It also allows you to style your hair as you please by offering thermal protection. So, go on, pick your hair armor— be it a curler or a straightener, without dreading hair damage.
Pros
Helps retain straight hair
Improves hair texture
Contains anti-humectant
Offers thermal protection
Cons
May not offer a strong hold for curly hair
Price at the time of publication: $29.5
The UNITE Expanda Dust Volumizing Powder is for anyone who is up for some serious lifting. All you need is a light sprinkle of this magic dust in a translucent formula for a visibly fuller, voluminous mane. You can use it for added volume both at the roots or throughout the hair. For overall texture, start by sprinkling the powder to the roots and work your way to the ends. The result? Fluffed up hair ready for braids and messy buns.
Pros
Improves texture
Translucent formula
Suitable for braids and updos
Works instantly
Cons
Price at the time of publication: $28.5
If you're a curlyhead, your hunt for that perfect curl-taming and defining product that loves your hair might seem never-ending. However, if you're reading this, your chase may end here. This curl defining cream from UNITE holds your curls in place so you can manage your hair better. It is enriched with coconut, so your scalp and hair shaft get the needed dose of nutrients for restoring hair health while locking in moisture. One of the best UNITE hair products for curly hair, this cream is for every girl who is after hydrated, healthy, and well-defined spirals.
Pros
Offers a strong hold
Moisturizes
Nutritive formula
Controls frizz
Cons
Contains artificial fragrance
Price at the time of publication: $30
The UNITE styling cream is a dream come true if you've been on the lookout for a healthy elixir minus the mess. Infused with argan oil, this cream lets you style your hair without missing out on nourishment. It offers protection from humidity and thermal damage. This potent formula also makes the hair smooth and shiny, giving it a high-gloss finish. You can use the UNITE Smooth and Shine styling cream both on wet and dry hair, which is a matter of preference as it works great both ways.
Pros
Anti-humectant
Protects from thermal damage
Adds shine
Smoothens strands
Cons
Thick consistency; may weigh the hair down
Price at the time of publication: $28.5
Another go-to volumizer from UNITE that never disappoints, the UNITE Liquid Volume improves the texture of the hair while giving it an incredible lift. You can use it on wet and dry hair, and when you feel like your hair loses its body, brush it a few times throughout the day to reclaim the volume. Forget flat-falling hair and say yes to everyday good-hair-day with this weightless formula that renders a matte finish for a natural-looking hair texture.
Pros
Matte finish
Dries quickly
Weightless
Adds volume
Can be used on dry and wet hair
Cons
May not be suitable for fine hair
Price at the time of publication: $30.5
This star product from the UNITE 7 Seconds range provides your hair with intense moisture. This product is a concoction specifically made for parched hair that needs an extra punch of hydration. It locks in moisture and strengthens hair by restoring elasticity and adds a long-lasting shine to the tresses. If your hair has been exposed to many treatments, or if you're looking for UNITE hair products for extensions, this is the right choice.
Pros
Strengthens
Ideal for dry hair
Restores elasticity
Adds shine
Cons
Price at the time of publication: $42
This incredible violet toning treatment from UNITE frees two birds with one key. It is an all-in-1 formula that has been thoughtfully formulated for toning and, at the same time, strengthening blonde hair. It lightens and brightens blonde tones and highlights and prevents dullness while also repairing your hair. This violet toning treatment nourishes and hydrates the hair. While it is ideal for hair that suffers chemical, thermal, and mechanical damage, this is one of the UNITE hair products blonde hair of every type needs.
Pros
Repairs over-processed hair
Locks in moisture
Strengthens
Offers color retention
Cons
Some may find the scent to be strong.
Price at the time of publication: $34.5
Choosing a product offered by a reliable brand like UNITE solves most problems associated with brand credibility. However, if or not a specific hair product works for you depends more on many other factors than the brand alone. Let's take a look at how you should choose the best UNITE hair product.
How To Choose The Best UNITE Hair Products?
UNITE hair products are designed for different hair types, and when you identify your hair type, it will help you choose the best-suited UNITE shampoo, conditioner, or any other hair care products that work for you. For instance, some of the UNITE shampoos and conditioners are enriched with moisturizing elements to restore the moisture in the hair. However, if you have oil-prone or fine hair, certain products for extreme dryness may weigh your hair down. So, make it a point to read the label and check if the UNITE hair product you plan to invest in is ideal for your hair.
Bleached hair or tresses with blonde tones require extra care to keep away brassiness or yellow tones from taking over. This is why the Blonda range from UNITE are the best products for blonde hair. Some of the products from this range are— toning shampoo, daily shampoo, daily conditioner, and Blonda oil, including others. When you pick specially formulated UNITE hair products for your blonde or bleached hair, the color does not fade sooner than it should, and the hair remains strong and healthy.
If you live in a humid place and your hair gets unmanageable, you need an anti-humectant hair product that fights frizz. Some of the ideal UNITE hair products for frizz-free hair are UNITE Lazer Straight Relaxing Fluid and UNITE Smooth & Shine Styling Cream.
When you expose your hair to heat styling like ironing, you need a product that keeps your hair protected. If you have damaged hair from heat treatments, you might also need a shampoo or conditioner with repairing properties. So, before landing on the best UNITE hair product for yourself, check for the benefits of the product.
No one would want to say no to a bunch of added natural ingredients in a hair product. Natural ingredients help nutrify the hair and scalp. Some of the ingredients worth looking for are— argan oil, cucumber, chamomile, coconut oil, etc.
Why Trust StyleCraze?
The author of this post, Kirtana Divakar, is a skin and hair care specialist. She is passionate about conducting extensive research to find out the best skin and hair care products for her readers. In this article, she curated a list of the best UNITE hair products for a divine-looking mane. UNITE is a trustworthy brand that excludes harmful chemicals from its products. Kirtana has carefully described each product and included a buying guide to help you identify the products that suit your requirements.
Frequently Asked Questions
Are UNITE hair products sulfate-free?
Yes. UNITE hair products are free of sulfates.
Are UNITE hair products organic?
While not certified organic, many of the hair products from UNITE contain organic and natural ingredients.
Are UNITE hair products cruelty-free?
Yes, all hair products from UNITE are cruelty-free.
Do UNITE hair products have parabens?
No. UNITE hair products are formulated without parabens.
Are UNITE hair products vegan?
Yes, UNITE hair products are 100% vegan and are not tested on animals.
What do UNITE hair products smell like?
The UNITE hair products have unique pleasant fragrances.
Is UNITE a clean brand?
Yes, UNITE is a clean brand. It is free of sulfates, parabens, and other harsh chemicals like sodium chloride and alcohol.
Recommended Articles