11 Best Urban Decay Eyeshadow Palettes That Are Worth The Hype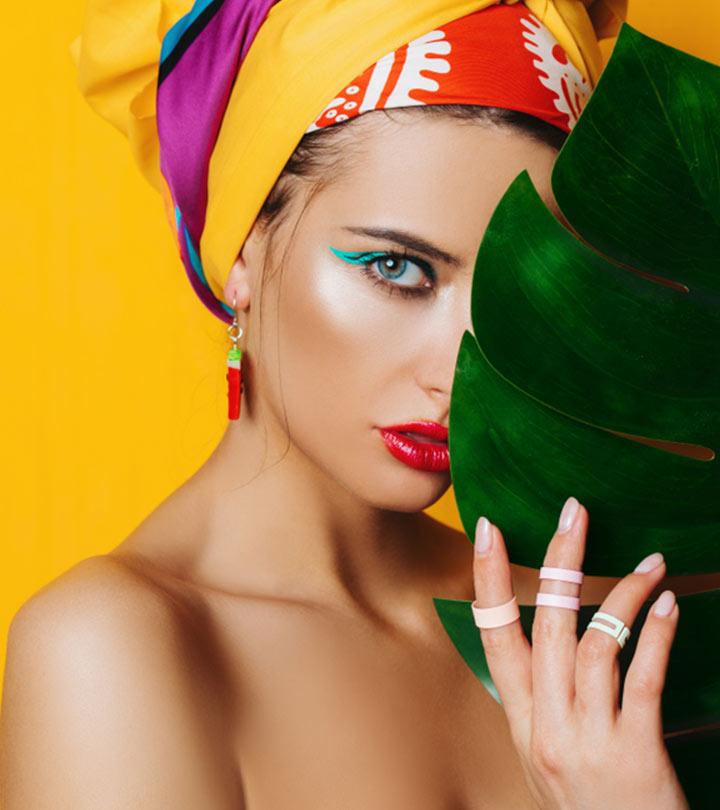 When you are a makeup lover, popular brand names are at your fingertips and Urban Decay is one such gem! Its Naked eyeshadow palettes earned the company a huge fan base. One could say that the brand is symbolic of innovation, cohesiveness, and ingenuity and offers high-quality eyeshadow palettes that help you create out of the world makeup looks.
An Urban Decay eyeshadow palette collection consists of clever designs and pigmented shades to complement all eye colors. You'll find a palette for every mood as they have a wide range of highly-blendable eyeshadow colors. Urban Decay fulfilled the desire of achieving the perfect eye makeup for many people, including influencers and makeup artists. And we are pretty sure our list of the 11 best Urban Decay eyeshadow palettes can give you the same satisfaction. So, pick your favorite and let your eyes do the talking!
11 Best Urban Decay Eyeshadow Palettes In 2021
If you are a fan of a minimalist makeup look, this palette will be your new best friend. It consists of 6 neutral taupe-hued nude shades that deliver a soft, velvety matte finish with a bit of sheen. These eyeshadows are suitable for almost all skin tones and a fantastic choice for those who are always experimenting ways to make their makeup look as natural as possible. The palette offers rich pigmentation and the shades blend seamlessly for easy application. Although the palette comes with full-size eyeshadow pans, it is quite compact and travel-friendly.
Pros
Cruelty-free
Long-lasting
Buildable formula
It does not crease or fade
No paraben, phthalate, and sulfate
Cons
Some may find that the black eyeshadow isn't as dark as they expected it to be
Grab this ultra-versatile Naked 3 eyeshadow palette that includes 12 rose-hued neutrals for that natural eye makeup look with a velvety matte finish. It contains 3 types of rich textures — gorgeous pearls, super-smooth mattes, and glimmering metallics. This fun-filled palette helps create a plethora of looks for every mood and occasion. If you want a soft and subtle glow, reach for dusty pink mattes and shimmers, and if you are a dramatic smokey eye fan, burgundy and deeper bronze shades will work wonders. To let you master the art of eye makeup, this palette includes a cruelty-free and vegan double-ended eyeshadow brush.
Pros
Buildable
Extremely blendable
Cruelty-free formula
Suitable for every skin tone
Free of sulfate, phthalate, and paraben
Cons
Bring back the '70s by using the golden neutrals from this UD eyeshadow palette. Its 12 shades include rich chocolate browns, classic golds, and warm ambers. The shimmer, matte, and metallic shades packed into this decadent palette let you achieve a perfect warm brown and intense golden eye makeup looks. The richly-pigmented colors are buildable and blendable for every skin tone. This palette is safe to use as the ingredients do not include phthalate, sulfate, and paraben. Included in the palette is a vegan double-sided eyeshadow brush that will make application a piece of cake.
Pros
Cruelty-free
Long-lasting wear
Offers velvety texture
Wide range of shades
Cons
May not be the best choice for everyday wear
This UD Naked Ultraviolet eyeshadow palette offers magical shades in purple hues along with summery pastels like bubblegum pink and even mint green. If you want a holographic finish, this palette is meant for you! Its transforming colors, light-reflecting shades, and micro shimmers help you to create flattering and versatile eye makeup looks. You can achieve a 3D makeup look with these pale lavenders, peachy neutrals, blacklight purples, and deep violets. Whether you want a subtle and soft eye or a loud and bold one, this palette has it all! So, wait no more and grab this product of 12 neutrals of velvety texture that offer matte and metallic finish.
Pros
Buildable
Long-lasting
Ultra-blendable
Highly pigmented
Cruelty-free formula
Vegan application brush included
Cons
Some of the colors might be too sheer
Make this eyeshadow palette your traveling companion to create that perfect eye whenever and wherever you want. Its sleek design and compact size easily fits in any bag. Though it looks small, its 6 scorched matte neutral shades are worth dying for as they are pigmented beyond imagination! This palette has your favorite shades from demi-matte and soft nude to scorched-orange matte and a rich reddish-brown matte that can create sizzling and flattering eye looks. Plus, this go-to palette is cruelty-free and suitable for almost all skin tones.
Pros
Blends well
Full-size pans
Easy application
Longer staying power
Does not fade or flake
Cons
Are you a glitter fan? This Urban Decay Stoned Vibes Eyeshadow Palette offers a shimmery color payoff. This palette includes 4 grounded intense mattes and 8 prismatic shimmers. You know what the best part is? All of these shades are infused with genuine tourmaline that helps keep bad energy at bay. Along with good vibes, this eyeshadow palette delivers a creamy and velvety texture. You can apply these shades using its vegan eyeshadow brush or have a little fun with your fingertips to build up color.
Pros
Vegan
Long-lasting
Cruelty-free
Glides seamlessly
Highly pigmented
Cons
May not be suitable for day-to-day wear
Whether you are a staycationer or a weekend escapist, the Urban Decay Born To Run Eyeshadow Palette has every shade you will ever need to match any destination you will ever visit. Quite a mouthful, wasn't it? Exactly like the palette that comes with a whopping 21 shades in one sleek case. It is perfect when you want to travel light and do not want to overpack your makeup bag. In one palette, you get colorful eyeshadows that can set both modern neutrals and jewel tones for your eye makeup. Use its vegan brush and full-sized mirror attached to create dusty eye makeup looks or sultry smokey ones. With its variety of cruelty-free colors, you can experiment with different styles or stick to one or two shades to get both a soft matte and shimmer finish.
Pros
Blends well
Paraben-free
Highly pigmented
Long-wearing shadows
Suitable for all skin tones
Cons
It may crease if you have oily skin
If you are obsessed with everything that sparkles, these vibrant Moondust eyeshadows will make you fall in love instantly ! This palette consists of 8 beautiful shades that are laced with lush 3D metallics and microfine bits of sparkle. These sophisticated shades deliver a diamond-like effect with zero chunky glitter. This Moondust palette can be your go-to makeup product that includes vibrant hues of blue, purple, and green. Using its full-size mirror, you can create both soft and loud eye looks by applying the colors alone, layering them, or mixing and matching them.
Pros
Blendable
Long-lasting
Rich pigment
Easy application
Cruelty-free shadows
Cons
For those who want to keep subtle and can't live without subdued shades, this palette houses both cool and warm shades to deliver the right texture and finish for any event. It comes with soft nudes, brown matte shades, warm black, neutral brown, and a smokey gray matte. You can apply more than one shadow at a time to create an all-matte look or can use these shades with other bold shadows. All these cruelty-free shades are comfortable to wear and are suitable for all skin tones, including olive, cool, and dark. Use its full-size mirror and double-sided brush to perfect your eye makeup.
Pros
Rich color
Blendable
Travel-friendly
Soft, velvety texture
Longer staying power
Cons
To all bright color lovers, this Urban Decay Wired Eyeshadow Palette is worth pursuing! This pressed-pigment palette of 10 intense shadows includes Glitch, Shock, Chaos, Current, Jolt, Fluorescent, Savage, Slowburn, Gravity, and Switch. Among these shades, Glitch is a pure white shade that can transform the other hues into ultra-modern pastels when blended together. When you look at the palette, you will see the shades are divided into 6 to the left and 4 to the right. All these shades are not just for eyes, but can also be used for your body and face. However, the 4 pressed pigments are labeled to use only for the face and body. So, as you excel the electric eye look, you can use the same palette to add shimmer and sparkle to the highlighting points of your face.
Pros
Buildable
Cruelty-free
Easy application
Highly pigmented
Extremely blendable
Cons
May not offer long-lasting wear
Get this travel-size eyeshadow palette that can fit into any small bag. With 8 flattering shades, this mini palette consists of deep desert rose shades and blush-toned neutrals. These shadows are ideal for any occasion as the palette contains a transition shade that changes your look into a shimmery and metallic look or soft matte eye makeup. It comes with 4 subtle matte shades, 2 light shimmer colors, and 2 bold shimmer hues. It includes a mirror to perfect your makeup whenever and wherever you desire.
Pros
Blends well
Long-wearing
Easy to apply
Cruelty-free
Good pigmentation
Cons
Some of the colors might be too subtle
After shortlisting your favorite Urban Decay eyeshadow palette, it's time to learn how to use and apply the colors in the right manner.
How To Use Urban Decay Eyeshadow Palette
Step 1: Begin with a primer
Though Urban Decay eyeshadows are long-wearing, applying primer to your eyelids will add more staying power. Also, priming your eyelids absorbs the excess oil and lets the eyeshadow glide smoothly and flawlessly.
Step 2: Build a base with a neutral coat
All Urban Decay palettes come with neutral shades. So, build a base by covering your eyelids with a neutral eyeshadow that suits your skin tone.
Step 3: Choose a darker shade for your crease
Highlight the crease by applying a darker color from the UD palette. Use a brush, remove the excess product and sweep it outwards from the inner corner of your eye, working towards the thicker line. Blend well.
Step 4: Pick a matching shade to highlight above the crease
To achieve a radiant look, apply your favorite shade with a little shimmer above the crease line and below the brow bone. Blend all the shades properly.
Step 5: Last touch to the inside corner of your eye and the lower lash line
Pick an eyeshadow, preferably a lighter shade and apply a tinge to the inner corner of your eyes and on your lower lash line. Now, blend seamlessly to make your eye makeup look flawless.
Urban Decay eyeshadow palettes are a favorite among celebrities, influencers, and a beginner alike. Their palettes are worth the hype as they work tremendously well in terms of pigmentation, lasting power, color range, blending, and cruelty-free ingredients. The brand took over the beauty world when they first launched their Naked eyeshadow palette in 2010 and the company is still going strong owing to their innovative makeup products. If you are already a UD fan or want to give it a shot, our list of the 11 best Urban Decay eyeshadow palettes will help you find the right shades for your eyes.
The following two tabs change content below.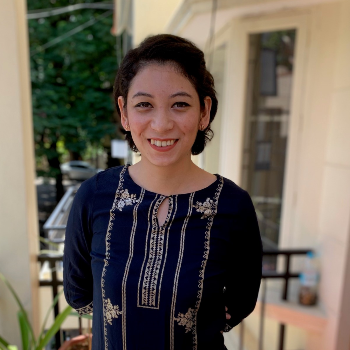 Sneha Manandhar holds a Master's degree in English from the University of Pune. She has previously worked with media and publication houses in varied capacities as a lifestyle writer, an editor, a copywriter, and a translator. She reviews beauty, skin care, and wellness products from specialized curated lists. She believes that SEO-driven content is the present and the future and keeps herself busy by dabbling in SEO-related tools and honing her editing skills.