8 Best Urban Decay Eyeshadow Palettes For Eyes That Speak Volumes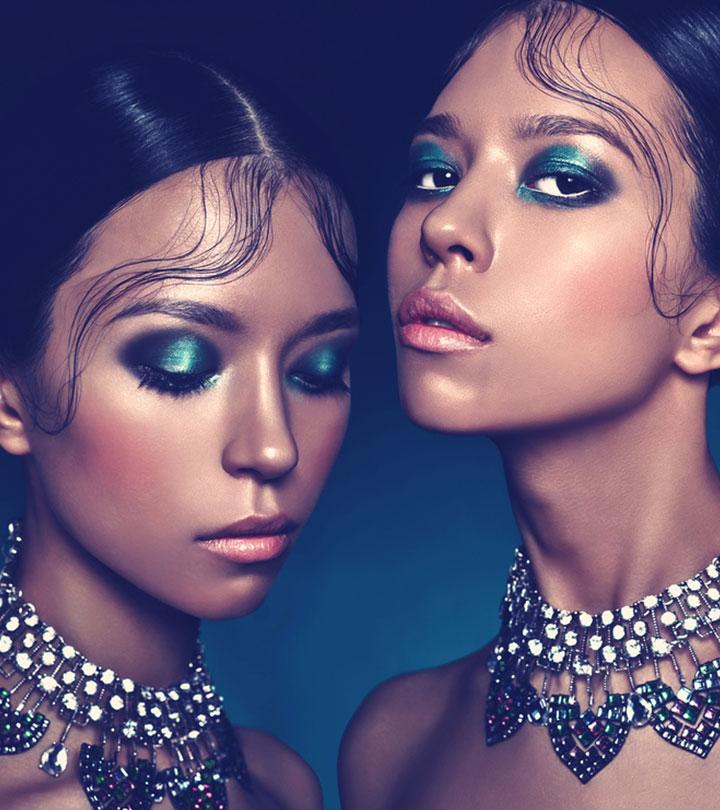 If you're a makeup enthusiast, the name Urban Decay would more than ring a bell. Over the years, countless makeup artists, influencers, and models have expressed their undying love for some of the brand's signature products. Whether you've finally decided to give UD products a shot or consider exploring their eye-makeup range, their eyeshadow palettes are worth pursuing.
Urban Decay took the world by storm with their first-ever Naked eyeshadow palette, and we're happy that they didn't stop there. If you're serious about eye-makeup, you have got to try at least one of these 8 best Urban Decay eyeshadow palettes. Read on to find the perfect palette from UD to show some love to your eyes.
8 Best Urban Decay Eyeshadow For Every Eye Color
The Urban Decay Moondust palette is a must-have if you love to rock sparkly eyes and are ready to make a major statement. The palette features 8 different shades for every occasion and every outfit, so you're good to go with an investment in a single palette. From vibrant shades of green, blue, and purple to mellow shades of pink and grey — this palette offers sophisticated sparkly hues with a 3D metallic finish. Each shade is made from microfine bits of sparkle, so you don't have to deal with chunky glitter. If you have this Urban Decay glitter eyeshadow palette on your makeup shelf, there's nothing more you would ask for.
Pros
Can be used both wet and dry
Good pigmentation
Buildable
Wide range of shades
Cons
May not offer long-lasting wear
Natural, everyday makeup can never be complete without a nude eyeshadow palette. The Naked2 eyeshadow palette from Urban Decay features 6 shades from taupe colors to brown hues to keep you covered no matter what your skin tone. These are easy to blend and offer a velvety matte finish with a hint of sheen. However, you can count on this stunning eyeshadow palette to never overpower your natural look with its shimmer. The eyeshadow pans are encased in a sleek, travel-friendly case that you can carry with you on the go to just about anywhere.
Pros
Buildable
Suitable for almost all skin tones
Full-size pans
Free of sulfates, parabens, and phthalates
Cons
Might be a little too subtle for some people
The Urban Decay Born To Run palette features 21 shades and is ideal for those who love experimentation. You'll find shades from subtle to dramatic in both matte and shimmery finishes so that you don't have to pack multiple eyeshadows for different occasions when you're traveling.  If the situation asks for more drama, all you have to do is mist your brush before sweeping it onto your lids. Each of the colors feels velvety and holds on to your eyelids tightly without demanding constant touch-ups. With a wealth of colors from peach, pink, grey, brown, to black that you'd find on this palette, we call it complete and worth the money as you'll never be bored.
Pros
Packs 21 shades
Colors in both matte and shimmer finish
Long-wearing
Highly pigmented
Cons
May not be suitable for oily skin
If you like a touch of warmth to the subtle hues that Naked palettes pack, you have to try the Urban Decay Naked Heat palette. You'll find a bunch of warm, spicy, and amber-hued shades that add a bit of drama to nude hues. Metallic, matte, or shimmery— name it, and this Urban Decay eyeshadow box has it for you. What makes it one of the best Urban Decay eyeshadow palettes for sensitive skin is that it doesn't contain parabens, sulfates, and phthalates.
Pros
Rich pigmentation
Easy to apply
Buildable
Does not smudge
Cons
The Urban Decay Ultimate Basics palette is for those who love matte eyeshadows like no other. The palette features nude shades in a matte finish that makes it ideal for daily use. While you'll find nude shades for almost all skin tones, this palette doesn't shy away from including a few warmer and cooler shades like 'extra bitter' that's a hue of terracotta, and 'instinct' in pale pink, respectively. What makes this palette addictive is that it features the right nude color for every occasion and every person. This have-it-all naked palette features a large mirror on the case, making it an ideal travel companion. There's a reason why UD junkies call this Urban Decay matte eyeshadow palette a makeup essential, and we second that.
Pros
Features both cool and warm shades
Blends easily
Applies evenly and smoothly
Stays on for long durations
Cruelty-free
Cons
Urban Decay won millions of hearts with this first-ever classic palette of naked eyeshadow that it launched. The palette features 12 eyeshadow pans in bronze hues in both shimmer and matte finishes. You'll find shades from the palest nude to the grittiest gunmetal to help you explore a plethora of makeup styles. Each shade has an impressive staying power as they're blessed with UD's pigment infusion system to hold well for long hours. Beach girl, party animal, or a busy woman at work — this palette has a shade for any role that life throws at you.
Pros
Includes matte, satin, and shimmer finish
Glides easily
Lightweight
Richly pigmented
Cons
Some may find it expensive
Are you even a real Game of Thrones fan if you've never tried GoT inspired makeup? Whether you root for House Targaryen, Stark, or Lannister, this eyeliner palette is worth investing in to prove your allegiance to your favorite house and character. Richly-pigmented shades from peach, maroon, green, blue, grey, and golden glide smoothly and offer a creaseless finish. Some striking shades double up as highlighters as they're easy to blend. Made from microfine sparkles, you can flaunt glittery lids without the eyeshadow weighing them down. Get this GoT inspired Urban Decay shimmer eyeshadow palette now and celebrate the beautiful, strong women from the show with these stellar shades.
Pros
Richly pigmented
Features a range of different shades
Long-wearing
Blends like a dream
Cons
Some may find it to be too intense
The palette may not be travel-friendly
If you're looking for the best Urban Decay eyeshadow colors for brown eyes or blue eyes, this palette is worth the buy. The ultraviolet range is a well-thought palette, which is a match made in heaven for people obsessed with violet. We love this palette because it features a range of shades in violet and offers some nude shades and other colors like coral blue, peach, and mauve. That way, all you need is this urban decay purple eyeshadow when you're not sure if your eyeshadow compact matches your violet outfit. As a bonus, you'll also find a holographic pearl transformer shade for added drama when the situation calls for it. When you paint your lids with any of these 12 vivid purple and peachy shades, you get a lightweight, velvety finish that stays put.
Pros
Offers both matte and metallic finish
Buildable
Long-wearing
Highly-pigmented
Cons
Some of the colors may be too subtle
These are among the best Urban Decay eyeshadow palettes — from naked to a blast of colors that are worth falling in love with. If you've shortlisted your favorite Urban Decay eyeshadow palette, it's time for you to learn the best techniques of applying eyeshadow that come from experts. Read on to find out.
How To Apply Eyeshadow?
Priming your eyelids offer countless benefits. First of all, you won't have to worry about your eyeshadow wearing off after a few hours when you've worked so hard for a flawless finish. Secondly, primers also help make the veins on the eyelids look less evident and get rid of the oiliness so the eyeshadow glides on effortlessly. So, pick the right primer as per your skin type, and you can use your fingers or a Q-tip to apply it on the lids.
After priming, look for a neutral shade on your Urban Decay eyeshadow palette. Almost all UD palettes have a couple of neutral shades. And if you're using the naked palette, there will always be a nude shade for your skin tone. Cover the whole of your eyelids with the neutral shade. This serves as a base to build the rest of the eye-makeup.
To highlight your crease, you need to pick a darker shade and run the brush over the entire length of the crease over your lids. For best results, start from the inner corner. As you sweep the brush outwards, apply more pressure for a thicker line. This creates a beautiful gradient and accentuates the shape of your eyes, adding a 3D look. Make it a point to blend it well without the crease line looking too distinctly colored.
Highlight above the crease
Now that your crease line is highlighted, pick a color of your choice, preferably a lighter shade with a bit of shimmer (make sure you match the color for the crease line with other colors that you intend to use). Aim above the crease line and below the brow bone for the right amount of impact. Make sure the transition from light to dark and vice versa is a gradient— for this, blend the colors properly.
Add some color to the outer corner
For a natural look, you can leave this step out and move on to the next. However, if you want to add some color, pick your favorite eyeshadow shade and color the outer corner of the eyelids. Start with a little bit of the product and blend it well before you go for another layer (only if needed).
Blend into the inside corner of your eye
Now that you have applied the eyeshadow to your eyelids, adding a tinge of a light shade to the inner corner of the eyes helps them pop out and add more impact to your eye-makeup. Not only does it add more impact, but it also makes your eyes look more awake— and this trick works like no other.
Brush the lower lash line
If you're going all out with your eyeshadow, you can also sweep the brush with a tiny bit of the eyeshadow over your lower lash line. However, blending it seamlessly is the key to perfecting the eyeshadow. All the layers and colors (including that on your lower lash line) should blend seamlessly with each other so that the transition from dark to light is gradual. With this, you're ready to step out.
When Urban Decay discontinued some of its eyeshadow palettes, many UD junkies were literally in tears. We witnessed mourning videos on YouTube and magazines going on endlessly about how these palettes will always be irreplaceable. If you have one of these best Urban Decay eyeshadow palettes in your makeup bag, consider yourself lucky. And if not, what are you waiting for? Grab the right palette with all the colors that you love and go on a fun-filled beauty adventure!
Frequently Asked Questions
Is Urban Decay eyeshadow good?
Urban Decay has been one of the most popular brands and has launched many eyeshadow palettes to make a statement. Most of their products are cruelty-free and free of certain toxic ingredients like parabens, phthalates, and sulfates.
How do I fix my Urban Decay eyeshadow?
If your pan comes off or breaks, pour a little bit of rubbing alcohol into that pan, a few drops should suffice. Use your finger or the back of a spoon to smooth out the mixture and flatten it out. After that, wait for the eyeshadow to harden, which typically takes a couple of hours. Once that happens, your eyeshadow pan will look as good as new.
Is Urban Decay a high-end brand?
While some of the products that the brand manufactures might have a higher price, UD generally decides the price based on the quantity and quality. Therefore, while some products may seem higher-end, it is far from the price tag of a luxury brand.
Which Urban Decay palette is best for dark brown eyes?
Almost all the Naked eyeshadow palettes from Urban Decay are great for dark brown eyes. If you want to play with colors, the Urban Decay Naked Ultraviolet eyeshadow palette is ideal because shades of purple are best-suited for dark brown eyes.
Can Urban Decay eyeshadow be used wet?
Yes, all you have to do is wet your brush a little bit before pressing it onto the eyeshadow pan.
Does Urban Decay makeup have parabens?
While some of the products are formulated without parabens, you might find a few products that contain this ingredient.
Recommended Articles
The following two tabs change content below.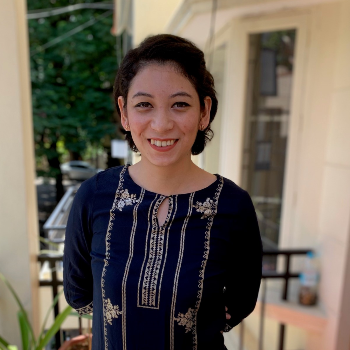 Sneha Manandhar holds a Master's degree in English from the University of Pune. She has previously worked with media and publication houses in varied capacities as a lifestyle writer, an editor, a copywriter, and a translator. She reviews beauty, skin care, and wellness products from specialized curated lists. She believes that SEO-driven content is the present and the future and keeps herself busy by dabbling in SEO-related tools and honing her editing skills.