11 Best Home Vacuum Cleaners (2021) – Reviews And Buying Guide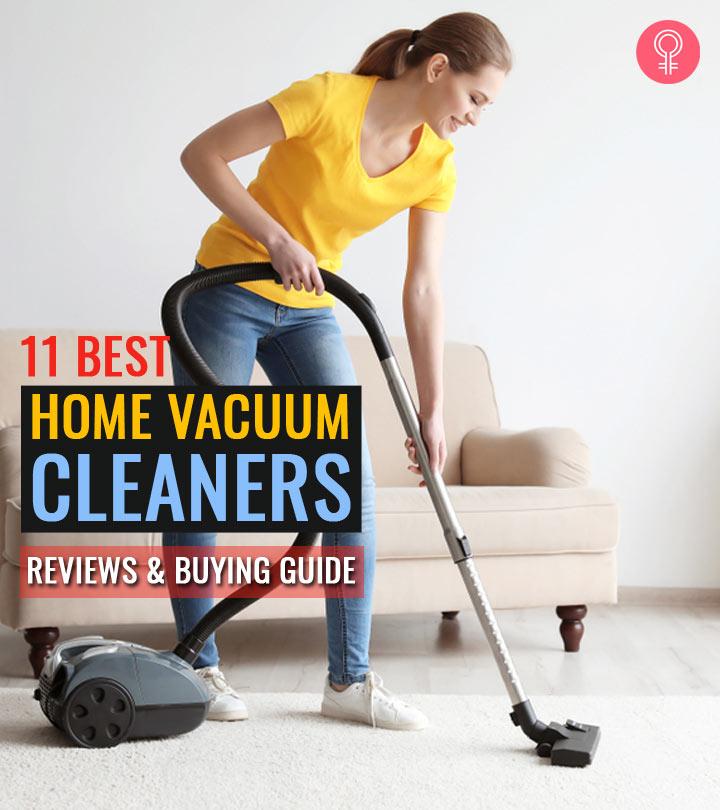 A spotless home requires not just the motivation to clean but also the right appliance to make the job easier. Something that is fun to use and makes you actually look forward to the next time you clean your home. Sometimes, all you need is some time to spare and the perfect vacuum cleaner to get the job done in a quick and efficient manner.
There is a variety of vacuum cleaners out there with various mechanisms and designs. What you need to do is understand your requirements for cleaning, how much you are willing to spend, and the purpose and usage the product will have after your purchase.
Here is a list of home vacuum cleaners that can are best suited for your unique cleaning needs.
Check it out!
11 Best Home Vacuum Cleaners
Rainbow Model E2 Type 12 Complete Cleaning System uses an improved complete cleaning technology compared to the regular upright bag vacuum cleaners in which dust particles escape through the pinhole-sized holes in the bag. It uses a developed water canister system that traps dirt and dustin the water as you vacuum. With each use, you actually see the water getting darker and darker. This product comes with a vast variety of attachments that include an electric hose, wands, a power nozzle, an upholstery tool, a dusting brush, a floor and wall brush, a crevice tool, an attachment caddy, an inflator tool, and a coil cleaner. Each of these attachments can be used for your various cleaning requirements.
Features
Weight: 19 pounds
Dimensions: 5 x 11.75 x 15.75 inches (L x W x H)
Hose Length: 8 feet
Cord Length: 25 feet
Bag: Bagless
Filters: Water canister filter
Pros
Durable
LED display
Comes with assorted attachments
Powerful suction
Reaches walls and ceilings
Cons
Bulky
Expensive
High maintenance
Bissell Cleanview Swivel Pet Upright Bagless Vacuum Cleaner is ideal for homes with pets. It has specialized pet tools and features that are designed keeping in mind the activities occurring in a pet-friendly home. Thanks to its triple action brush roll, it is perfect for removing embedded pet hair. Its edge-to-edge cleaning capabilities help get dirt out of all the nooks and corners of your home. Its silk-like bristles work gently on hard floors to remove fine debris while also keeping it contained with its scatter-free technology. Bissell proudly supports Bissell Pet Foundation and its mission to help save homeless pets. When you buy a Bissell product, you help save pets too, making it the perfect product for a fluff-friendly environment!
Features
Weight: 71 pounds
Dimensions: 13 x 14 x 44.5 inches
Hose Length: 6 feet
Cord Length: 27 feet
Bag: Bagless
Filters: Replacement filter style
Pros
Easy to maintain
Lightweight
Affordable
Edge-to-edge cleaning
Scatter-free technology
Swivel steering
Washable filter
Cons
Quantum X Upright Water Vacuum Cleaner claims to be the world's only upright vacuum that does not use any filters, just water. It uses water to capture dirt, debris, germs, and bacteria instead of HEPA filters that clog and turn into breeding grounds for bacteria and toxins. Its water filter captures all the dust and dirt for good. When you are done vacuuming, simply pour out the water – it's like having a brand new vacuum the next time you clean! This vacuum cleaner has antibacterial micro-silver embedded into it, which is used in hospitals and water treatment facilities because of its antibacterial properties that reduce germs, bacteria, and viruses on contact.
Features
Weight:7 pounds
Dimensions: 37 x 15.5 x 13 inches
Hose Length: 10 feet
Cord Length: 25 feet
Bag: Bagless
Filters:Water filter
Pros
Easy to assemble
Picksup wet spills
Auto adjusts on all surfaces and floor types
Cleans hard-to-reach areas
Suitable for allergy sufferers and pet owners
Cons
Heavy
Not durable
Poor suction
Hoover Smartwash Automatic Carpet Cleaner's machine cleaning technology makes carpet cleaning super easy. It is just a matter of pushing the cleaner forward to clean and pulling it back to dry. The Flex Force Power Brushes remove the dirt embedded deep in the carpet. It also uses Auto Mixing Technology that precisely mixes and dispenses the correct amount of solution for optimal cleaning. Its auto-dry function powerfully extracts water with heat force for an even faster drying time.
Features
Weight: 49 pounds
Dimensions: 9 x 13 x 43.5 inches
Hose Length: 8 feet
Cord Length: 22 feet
Bag: Bagless
Filters: Water filter
Pros
Removable nozzle
Strong suction
Value for money
Cleans and dries carpets
Easy to use
Easy to clean
Cons
Not durable
Leaves a little too much water in the carpet
Shark Rotator Professional Upright Corded Bagless Vacuum is considered to be a professional-level vacuum cleaner. Its featured functions are helpful for a wide range of household cleaning chores. It is perfect for normal household vacuuming, with a powerful suction that only requires a single swipe to pick up debris and dust particles in an instant.
Shark's patented Lift-Away Technology allows its users to use this upright vacuum cleaner in a carrying canister mode. Finally, its Complete Seal Technology prevents harmful pieces of dirt from getting out.
Features
Weight:5 pounds
Dimensions:7 x 12.1 x 12.2 inches
Hose Length:4 feet
Cord Length: 25 feet
Bag: Bagless
Filters: HEPA filter
Pros
Powerful motor
Swivel steering and lift-away mode
LED on the cleaner head
Powerful suction
Cons
The Vacmaster 4 Gallon 5 Peak HP is a 2-stage motor wet/dry vacuum that is quiet and easy to use and has great suction. Its HEPA filter ensures that the air being filtered back into your home is free of dust and allergens. The top handle design and non-marring rear wheels provide stable and safe transportation in and around the house. Its automatic cord rewinding feature makes it more accessible and easier to operate. This home vacuum cleaner comes with 3 extension wands, a 2-in-1 utility nozzle/brush, a crevice tool, a round dust brush, a multi-surface floor nozzle, a tool caddy, a washable cartridge filter, a HEPA material exhaust filter, and a foam wet filter.
Features
Weight: 2 pounds
Dimensions: 1 x 13.2 x 17.3 inches
Hose Length: 7 feet
Cord Length: 18 feet
Bag: Dust bag
Filters: HEPA filter
Pros
Lightweight
Automatic cord rewind
Suitable for people with allergies
Picks up wet spills
Value for money
Cons
Eureka PowerSpeed Bagless Upright Vacuum Cleaner lets you clean your house the way it deserves on a budget. It is equipped with Amazon Suction Power and has the special feature of having all its tools on board. It also has 5 height adjustment settings, which gives you the liberty to clean low to medium pile carpets, plush high pile rugs, shag rugs, and hard floors. Assembling this bagless upright vacuum cleaner is simple – just snap on the quick release handle, fix the hose, wrap the cord, and switch it on.
For above-floor cleaning, attach the quick release handle to the stretch hose and pop on a vacuum tool attachment. It is as simple as that!
Features
Weight: 10 pounds
Dimensions: 4 x 14 x 44.5 inches
Hose Length: 7 feet
Cord Length: 25 feet
Bag: Bagless
Filter: Foam filters
Pros
Lightweight
Reasonably priced
All tools can be carried on board
Powerful suction
Low maintenance
Cons
Kalorik Cordless Cyclonic Vacuum Cleaner runs on rechargeable batteries with a continuous run time of 25 minutes, making it the perfect cordless alternative to the bulky old-fashioned vacuum cleaners. It has bright LED lights to indicate the unit is charging. It comes with a decorative charging base with built-in hidden storage for attachments. It comes with an electric floor brush, a metal tube, a small brush, a crevice nozzle, and a furniture brush.
Features
Weight: 1 pounds
Dimensions: 4 x 9 x 9.8 inches
Hose: Stick type
Cord Length: Cordless
Bag: Bagless
Filters: Multi-cyclone filters
Pros
Lightweight
Cordless
Built-in storage for attachments
Less noisy
Value for money
Cons
Karcher VC4i Stick Cordless Vacuum can be used as both a stick and a handheld vacuum cleaner. It has a run time of upto 60 minutes. It includes a freestanding base for upright storage that stores all the accessories and does not require drill holes in your wall. This product offers two power-saving modes – Medium and Eco, for places that do not require a lot of cleaning. These modes allow for a longer run time between charges. This vacuum cleaner also has the option of switching its brush roll on and off, as sometimes the brush roll feature may not be necessary for cleaning surfaces like hardwood floors.
Features
Weight: 1.81 pounds
Dimensions: 23.2 x 10.1 x 7.5 inches
Hose: Stick type
Cord Length: Cordless
Bag: Bagless
Filters: HEPA 12 filters
Pros
Lightweight
Cordless
Portable
Rechargeable
Long battery life
Easy to operate
Cons
Sirena Water Filtration Vacuum Cleaner is more than just a vacuum cleaner as it can also clean furniture, drapes, hard floors, hard-to-reach places, mattresses, and more! Its water-based technology traps every thing in the water without the risk of getting clogged. Every time you use your Sirena, it feels like using a brand new vacuum cleaner. Its 2 speed modes offer you the option to clean carpets, floors, and furniture or use it as an air purifier.
This innovative vacuum cleaner comes with attachments that include an upholstery brush, a crevice tool, a dusting brush, a floor brush, an inflation tool, a wet/dry premium hose, a telescoping wand, and an elbow wand.
Features
Weight: 46 pounds
Dimensions: 5 x 23 x 16.5 inches
Hose Length:5 feet
Cord Length: 21 feet
Bag: Bagless
Filters: Water filtration
Pros
Picks up wet spills
Suitable for people with allergies
Powerful suction
Can be used as an air purifier
Comes with fragrance oil
Cons
Oreck XL Commercial Upright Vacuum Cleaner is a commercial-grade device that offers a powerful and expert-level performance. Its upright feature makes it easy to store and keep your house clean. This vacuum cleaner fits easily under most furniture, clothes racks, chairs, and desks. It can be used on all surfaces – including carpet, wood, laminate, and tile – with no manual height adjustment.
Features
Weight: 9 pounds
Dimensions: 6 x 13 x 35 inches
Hose: No hose
Cord Length: 35 feet
Bag: Disposable inner bag
Pros
High motor power
Lightweight
Long cord
Value for money
Disposable bag
Cons
Loud
No special attachments
You may be wondering, why bother getting a vacuum cleaner when a broom and a mop can get the job done? Well, a vacuum cleaner offers a wide range of benefits that you may now have even thought about. Check out the next section to find out more!
Why Do You Need A Vacuum Cleaner?
There are many reasons why you should be using a vacuum cleaner. Some of them include:
It sucks up all the pet hair clinging to your rugs, couches, bedspreads, and comforters and spread out on your hardwood floor.
It gets rid of all the mosquitoes, spiders, fleas, and dust mites hiding under your bed, behind your couch, and in ceiling corners.
It is great for cleaning up not only the floor but also countertops, couches, beds, pillows, and comforters.
It removes dust and pollen from the windowsills, furniture, and the air, thus preventing the spread of allergens.
It can effectively clean any kind of surface, be it hardwood floors, rugs, carpets, upholstery, sandstone, parquet, etc.
The level of cleanliness you can achieve with a vacuum cleaner is amazing. To get your hands on the best vacuum cleaner for your needs, check out the buying guide below.
How To Choose AHome Vacuum Cleaner – Buying Guide
Type Of Vacuum Cleaner: The very first thing you need to figure out is what types of vacuum cleaner fits your needs. The main types include:

Canister vacuum cleaners have a separate unit for the motor that is away from vacuum receptacle. The canister is attached to a long hose and wand, which makes it very easy to maneuver. They have a slender frame that makes them very compact. These vacuums are great for cleaning hardwood and carpeted floors and furniture.
Handheld vacuum cleaners are portable devices that are usually rechargeable. They are suitable for cleaning hard-to-reach areas and cars and sucking up small spills. You can clean up after your kids and pets easily with one of these devices.
Upright vacuum cleaners come with various attachments and can be used to clean bare as well as carpeted floors. You can usually adjust the height of these vacuum cleaners.
Sweeper or stick vacuum cleaners are a mix of upright and handheld vacuum cleaners. They are lightweight and rechargeable. They are particularly great for cleaning up spills on kitchen and bathroom floors.
Autonomous/robot vacuum cleaners roam around on their own and clean up any spills and dirt they come across. They are great for cleaning under the furniture. Though they are extremely convenient, they are usually expensive.

Weight And Dimensions: This depends on the size of your house and how much storage space you have available. If you have a big house, you can go for an upright, a canister, or a robotic vacuum cleaner. People with small houses can go for a stick vacuum cleaner, and those who clean their cars can invest in a handheld vacuum cleaner. Keep in mind your ability to handle the bulky weight of the appliance.
Cleaning Needs: A suitable vacuum cleaner for an apartment or a smaller space would be one with a smaller tank. That is because you will not have very large dust deposits to clean. This means you will need to clean the tank more often, but it will also be cheaper and easier to handle. If you require a vacuum cleaner for a larger house or office space, a larger tank size will be a better fit for you.
Budget: As there is a wide variety of choices out there for vacuum cleaners, it is important for you to analyze the use you want to get out of it. Pet owners and people with carpeted floors should invest in the best and most powerful vacuum cleaner as it definitely shows results from the very first use. On the other hand, people who live in small spaces should lean towards lightweight or even portable models.
Suction Power: When buying a vacuum cleaner, keep in mind its engine power and its brush suction power, i.e., the force with which the dust particles are drawn. Both of these are essential features and directly related. This means, the higher the power value of the engine, the more efficient the vacuum cleaner will be.
Dust Capacity: A deep cleaning vacuum cleaner generally has a higher capacity motor that ranges between 1300 to 1800 watts. It consumes more energy and can be noisier than smaller alternatives. This means, though it may clean more thoroughly, it can be quite bulky and loud and consume more electricity. Thus, examining your need for a specific kind of vacuum cleaner is necessary.
Ease Of Use: The weight and dimensions of a vacuum cleaner play an important role in it being a user-friendly product. While some people may be able to carry around and use a bulky vacuum without any hassle, others may find it cumbersome to lift the heavy device each time they want to clean their house. Another important factor is the cord – while some people may find it convenient to have a long cord on their vacuum cleaner, others may find it best to have a shorter cord that does not get tangled up each time they try to clean tricky spots around the house. Cordless vacuums are another alternative that some may love, while others may find it annoying when they run out of power in the middle of their cleaning session.
Accessories: Many water vacuum cleaners come with a variety of different attachments that can be easily switched and used for your unique cleaning needs.
Though there are endless varieties of vacuum cleaners out there, what you need is one that helps you keep your house clean, effortlessly. Always remember a vacuum that best suits you does not need to be the fanciest. It just needs to have the right properties and attachments that perfectly fit your cleaning needs.
So, what are you waiting for? Grab one of the vacuum cleaners listed above and bid your cleaning woes goodbye!
Expert's Answers For Readers' Questions
Are water filtration vacuum cleaners better than other vacuums?
Water-based vacuum cleaners definitely have the upper hand in their cleaning capacity as they trap dirt, dust, and microbes in their water canister. This keeps the air as well as the surfaces of your home extra clean as well as dust- and allergen-free.
Which type of vacuum cleaner is suitable for hypoallergic and asthmatic people?
Water filtration vacuum cleaners are the perfect product for hypoallergic and asthmatic people as they go the extra mile by sucking in and trapping all the microbes and allergens present in the air and on the floor.
Recommended Articles
The following two tabs change content below.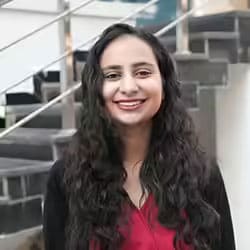 Arshiya Syeda
Arshiya Syeda is an editor and certified counselor. Ever the lover of the written word, she served on the editorial boards of her school and college newsletters. Writing articles on hairstyles, hair care, and nutrition helped her combine her love for reading, writing, and research. As an editor, she helps her team members deliver polished and meticulously researched content. Arshiya is fluent in English, Urdu, and Hindi and aims to become a multilinguist by learning German and teaching herself American Sign Language (ASL).