101 All-Time Favorite Valentine Love Songs There are songs on every possible emotion and mood, but the best songs are those written on love. There are love songs For Him based on each phase, from falling in love to breaking up and from losing yourself in love to blossoming in love. Here are the 101 Best Love Songs Of All Time that will make you want to be in love forever.
26 Best Songs For Your Favorite Man
1. "Love On Top" by Beyonce
"Baby, it's you/you're the one I love/you're the one I need/you're the only one I see." Sing these beautiful lyrics along with Bey for your bae!
2. "I Really Like You" by Carly Rae Jepsen
When you can't stop gushing and blushing about your love, this song will make you feel calm while thinking about them.
3. "Still Into You" by Paramore
This is a super cute song to remind your high school sweetheart that you are still into him. It is a romantic track that will make you weak in the knees with its music and lyrics.
4. "A Thousand Years" by Christina Perry
This is the most thoughtful and beautifully created song that will bring out the true emotions of your boyfriend. If you feel that you have got everything you longed for in him, this is THE song for you.
5. "I Will Always Love You" by Whitney Houston
The rhythm, the lyrics, and the vibe of this song will surely impress your man. If he makes your heart flutter every time you see him, dedicate this song to him this Valentine's.
6. "Love Me Like You Do" by Ellie Goulding
This sensational number by Ellie Goulding is the perfect one to play on Valentine's eve. It will not only convey your deepest feelings to him but also complement your romantic mood.
7. "Be My Baby" by Ronettes
If your love for your man is deep and intense, express how much you adore him with this wonderful number. It is one of the finest love songs that will assert your undying love for him.
8. "When I Look At You" by Miley Cyrus
She sings of the rush of love that any girl would feel for her man. If your love has grown stronger, and you are head over heels in love with him, this one is a great piece to express your feelings.
9. "I Keep On Loving You" by Reba McEntire
Being in love with someone wonderful doesn't happen to everyone, and if you want to express your love for your bae, this is the song to choose.
10. "Crazy For You" by Madonna
This fantastic number by Madonna has lyrics that hit the right heart notes. "I'm crazy for you / Touch me once and you'll know it's true."
11. "Love Story" by Taylor Swift
This one is, by far, one of the most romantic songs sung by Taylor that's all about old-school romance. It is the perfect song to add to your Valentine's playlist if you are a hopeless romantic.
12. "Won't Go Home Without You" by Maroon 5
This one by Maroon 5 is a timeless piece that will make your heart flutter. It has a soothing melody, perfect to set the mood for a date night.
13. "Making Love Out Of Nothing At All" by Air Supply
It has a blissful start, a harsh climax, and beautiful lyrics and emotions turned into words!
14. "When You Kiss Me" by Shania Twain
Love makes you feel crazy, but in a passionate and beautiful way. This song will give you romantic vibes.
15. "Breathless" by The Corrs
"So go on, go on / Come on leave me breathless / Tempt me, tease me / 'Till I can't deny this / Loving feeling / Let me long for your kiss / Go on, go on / Yeah come on."
16. "Back To You" by Selena Gomez
When you are stuck, confused, and yet so clear about your love, this is what you feel.
17. "Look At Me" by Carrie Underwood
There's something magical about knowing that he's the one and flaunting it off!
18. "Love Song" by Adele
"Whenever I'm alone with you / You make me feel like I am home again / Whenever I'm alone with you / You make me feel like I am whole again." This is when love makes you feel complete.
19. "No Ordinary Love" by Sade
This song reminds of heartbreak but in a nostalgic and beautiful way.
20. "Kiss Me Slowly" by Parachute
"Stay with me, baby stay with me, / Tonight don't leave me alone. / Walk with me, come and walk with me, / To the edge of all we've ever known." Beautiful!
21. "Young And Beautiful" by Lana Del Rey
This is a passionate song that will brighten up your special day with its romantic energy.
22. "Let You Love Me" by Rita Ora
"See I wanna stay the whole night / I wanna lay with you till the sun's up / I wanna let you inside / Oh, heaven knows I've tried." Romantico!
23. "Die With You" by Beyonce
It beautifully describes the feeling of falling in love and becoming restless in love.
24. "No Ordinary Man" by Sade
Play it, and you will feel the love and passion. This song will give you some fierce vibes.
25. "I Keep On Lovin' You"—Reba McEntire
When you want to love your partner through ups and downs and highs and lows.
25 Most Romantic Valentine Songs Of All Times
26. "Little Things" by One Direction
This enchanting song emphasizes on the "little things" people love about their partners and how the same things make them special.
27. "All Of Me" by John Legend
This is one of the most whimsical songs on the list that will make you want to run to your spouse/partner right away. "All of me / Loves all of you" are the most soul-satisfying lyrics ever!
28. "Can You Feel the Love Tonight" by Elton John
"And can you feel the love tonight?/ It is where we are/ It's enough for this wide-eyed wanderer/ That we've got this far." This song will make you want to fall in love, over and over again.
29. "There's Nothing Holding Me Back" by Shawn Mendes
This song beautifully captures that wonderful feeling when you fall deeply in love with someone. Add this to your Valentine's Day playlist and feel the craziness of love.
30. "Love Me Now" by John Legend
This is such a relatable track that focuses on enjoying every moment with each other without thinking about the future. It's all about embracing each other's company.
31. "There's A Magic That Must Be Love" by Michael Jackson
You can groove on this maudlin number by Michael Jackson all night. When you want nothing else but to sway with your partner on the dance floor, this is the song to play.
32. "Truly, Madly, Deeply" by One Direction
If you are truly, madly, and deeply in love with someone, you will love to play this song on repeat this Valentine's Day. It is one of the sloppiest songs to get into the mood.
33. "Marry Me" by Jason Derulo
If you are about to propose your love this Valentine's Day, this song can bring them to tears. It has some amazing lyrics and a relatable vibe for a couple that's deeply in love.
34. "If I Ain't Got You" by Alicia Keys
This is one gem of a love song that is relatable and pleasing to ears. If you love sultry and deep songs, this one has to be on your Valentine's playlist.
35. "Endless Love" by Lionel Richie and Diana Ross
This is one of the groundbreaking romantic duets of all time that you should replay this Valentine's Day. The retro vibe of this song will make you and your partner groove.
36. "Drunk In Love" by Beyonce
Add this one to your playlist if you are fiercely in love with your boo. You've probably heard this awesome song thousands of times by other artists, but the original version never gets old!
37. "Can't Help Falling In Love" by Elvis Presley
Is there any other song that can beat the enchanting lyrics of this song? We just can't help falling in love with it again and again!
38. "All You Need Is Love" by Beatles
If you are looking for a classic romantic number from the '60s, this is a song you need to listen to. It is a popular song among couples for slow dances.
39. "Maybe I'm Amazed" by Paul McCartney
This amazing song is his romantic tribute to his wife and is a very chivalrous and pleasing number. It is probably one of the most remembered Beatles' romantic ballads.
40. "Let's Stay Together" by Al Green
This is a timeless masterpiece that brings peace to the ears every time you listen to it. The lyrics are simple, romantic, and truthful.
41. "All I Wanna Do Is Make Love To You" by Heart
This melodious and nostalgic is one of the songs that you can dedicate to your boyfriend this Valentine's Day.
42. "She Believes In Me" by Kenny Rogers
If you and your bae love country songs, this one is just the right one to play while cuddling up in the blanket. Kenny sings about the faith that people have in him and makes everyone feel nostalgic.
43. "Endless Love" by Lionel Richie and Diana Ross
You would have probably heard this romantic piece by Lionel and Diana that has flawless lyrics and upbeat music.
44. "I Just Called To Say I Love You" by Stevie Wonder
When you are in love, even an ordinary day becomes Valentine's Day. When you mean it from the bottom of your heart, just say it. After all, life is all about those little things that matter.
45. "Crazy" by Pasty Celine
This romantic number from the '60s is one of the most romantic and appealing songs ever sung, and it remains so. Also, who can forget the chiseled and sweet voice of Pasty that can make anyone fall in love!
46. "How Do I Live" by LeAnn Rimes
Country songs of the '90s used to be revolutionarily romantic. This timeless piece by LeAnn surely deserves some space in your Valentine's playlist.
47. "Take Me Away" by Daniel Caesar ft. Syd
The lyrics of this song perfectly describe the feeling when you fall so crazily in love with someone that all you want is to get on your roof and shout it loud. Listen to it, and you'll love it.
48. "A Moment Like This" by Kelly Clarkson
Every couple wants their relationship to last forever. If you are crazily in love with your SO, this is the perfect Valentine's song that will give you feels.
49. "Inside Your Heaven" by Carrie Underwood
This is the song you want to sing out loud to your bae on your romantic Valentine's eve.
50. "When I Look At You" by Miley Cyrus
"When I look at you, I see forgiveness / I see the truth / You love me for who I am / Like the stars hold the moon." These die-hard romantic lyrics will be stuck in your mind forever.
26 Best Old Valentine's Love Songs
51. "I Only Have Eyes For You" by Chicago Quintet
It's dreamy, it's elegant and it's a refreshing classic that will top your list of best old Valentine's songs.
52. "Angel" by Aerosmith
This classic rock love song from the '80s album Permanent Vacation is considered as one of the finest love songs of all time. "I want your love, Let's break the wall between us" is all you need to listen to.
53. "Lady" by Styx
This classic love song was written by Dennis DeYoung for his wife, and he filled this song with every possible word describing his love for her. It is one of the heartiest love songs of all time.
54. "Love Of My Life" by Queen
This operatic love song has inspired lovers around the world and is an amazing love song. If you love classic songs, this one will get into your head for sure.
55. "You Are So Beautiful" by Joe Cocker
This is one of the signature songs of Joe Cocker. "You are so beautiful / To me" Those simple, touching lyrics will make you swoon.
56. "You Are The Sunshine Of My Life" by Stevie Wonder
This Grammy winner is truly a romantic song that will enhance your Valentine's mood. It is a single from the '70s.
57. "Ain't No Mountain High Enough" by Diana Ross
This love song by Diana Ross is a Grammy winner – and there's no doubt why.
58. "Lovin You" by Minnie Riperton
This hit number made it to the number one spot on the Billboard Hot 100 in 1975. It is a soulful and sultry classic love song that will give you the feels.
59. "God Only Knows" by the Beach Boys
Listen to this refreshing song once, and you will probably get obsessed with this '60s hit. The lyrics are heart-touching while the music is pleasing to the ears.
60. "Unchained Melody" by The Righteous Brothers
The highlight of this love song by The Righteous Brothers is its melodious opening. The lyrics are emotionally powerful, and this song still remains one of the best love songs ever produced.
61. "Fall For You" by Secondhand Serenade
If you love classic love songs, this is a masterpiece that reflects the aura of angsty teenage love. It is one of the best Valentine's songs you can groove to.
62. "Purple Rain" by Prince
This song focuses on self-appreciation and self-love and is a passionate creation of Prince.
63. "That's Amore" by Dean Martin
If you are into super romantic, dramatic, and cheesy songs, this classic Italian song is worth playing on Valentine's eve.
64. "The Bones" by Maren Morris
This is a classic love song by country singer Maren Morris that's constructed to make you feel the love in your bones. It is a breezy, fresh, and a cheesy romantic number you will enjoy if you like country love songs.
65. "My Girl" by Temptations
The Temptations is probably known because of this finest classic love song. This is an upbeat song that has a soft and romantic tune on which you can groove on this Valentine's Day.
66. "I Say A Little Prayer" by Aretha Franklin
"From the moment I wake up/ Before I put on my makeup/ I say a little prayer for you." Show your partner how important they are for you by singing this beautiful song for them.
67. "I Don't Know Much" by Linda Ronstadt and Aaron Neville
This is a mature love song, so as you grow up, you'll like it better. "Look at this face I know the years are showing Look at this life I still don't know where it's going I don't know much but I know I love you. That may be all I need to know."
68. "LOVE" by Nat King Cole
"L is for the way you look at me / O is for the only one I see / V is very, very extraordinary / E is even more than anyone that you adore and Love is all that I can give to you." (Heart eyes)
69. "Tupelo Honey" by Van Morrison
This amazing song is on every wedding playlist and for a good reason. The music is sweet, whimsical, and extremely soothing.
70. "Strangers" by The Kinks
"Strangers on this road we are on We are not two, we are one." These lyrics and the romantic melody made it one of the most popular wedding songs
71. "In Another's Eyes" by Garth Brooks and Trisha Yearwood
If for you, it's all about #couple goals, this song will please you.
72. "I Honestly Love You" by Olivia Newton John
If you are looking for some Grammy winners, Olivia took home one for this one, and it's since been one of the favorite love songs across the world.
73. "Keep On Loving You" by REO Speedwagon
This song will slowly draw you into its depth and make you jump on your bed.
74. "Heroes" by David Bowie
This song will make you feel like a hero. It is one-of-a-kind, and it is surely one of the timeless pieces of art!
75. "I'll Make Love To You" by Boyz II Men
This is a sultry, subtle, and gentle love-making anthem that is a personal favorite of couples.
76. "Tender" by Blur
This song has a message: "Love is all we have!"
25 Traditional Valentine's Love Songs
77. "My Heart Will Go On" by Celine Dion
This list is incomplete without this priceless and surreal piece by Celine Dion. It is one of the most romantic songs that people can't get enough of.
78. "One And Only" by Adele
We know that this song by Adele is going to remain on the list of best love songs ever made. This timeless piece is a dreamy song that reflects the fears and strengths of being in a relationship.
79. "At Last" by Etta James
This is one of the most unapologetically romantic songs that was produced in the '60s and has succeeded in maintaining its charm.
80. "The Way You Look Tonight" by Frank Sinatra
Love those truthfully romantic and whimsical love songs? This old and purely gold number is a gem of a love song that deserves a place in your Valentine's playlist.
81. "I Want To Break Free" by Queen
This amazing song includes a love story and describes the true feelings of the time when someone falls in love and that too for real.
82. "The Bones" by Maren Morris
If you are in a relationship with your SO for long, you will love this song that reflects the true meaning of a healthy relationship.
83. "Love Song" by Lana Del Rey
You might have heard of some amazing love songs by Lana Del Rey, but this is one of the finest she has ever produced. It is all about trying hard to fix the broken half in love.
84. "Shallow" by Lady Gaga and Bradley Cooper
This song has created a buzz and is probably going to be one of the most romantic songs forever. It is for couples who can't get enough of each other!
85. "Heaven" by Bryan Adams
"Baby, you're all that I want / When you're lyin' here in my arms / I'm findin' it hard to believe / We're in heaven." This song became popular at weddings and is still going strong.
86. "Edge Of Desire" by John Mayers
"Don't say a word, just come over and lie here with me / 'Cause I'm just about to set fire to everything I see / I want you so bad I'll go back on the things I believe / There I just said it, I'm scared you'll forget about me." Just wow!
87. "Why Can't I?" by Liz Pair
A perfect combination of powerful lyrics and a voice with a golden touch. "Why can't I breathe whenever I think about you? / Why can't I speak whenever I talk about you? / It's inevitable, it's a fact that we're gonna get down to it / So tell me / Why can't I breathe whenever I think about you?"
88. "The Reason" by Hoobastank
When you finally realize what is important and start valuing yourself and other things because someone special entered your life.
89. "See You Again" by Tyler the Creator ft. Kali Uchis
"Cupid hit me, cupid hit me with precision / I wonder if you look both ways / When you cross my mind." The lyrics are truly catchy.
90. "Kiss Me" by Ed Sheeran
It's just impossible to get this pleasing song out of your mind. It is beautifully created and will give you butterflies. A perfect song to cuddle with on Valentine's eve.
91. "This Town" by Nial Horan
If you are in love with your childhood sweetheart, you will be able to relate to this awesome song that takes you down the memory lane.
92. "How Sweet It Is" by James Taylor
This is a romantic love song that is pure inspiration for a lot of lovers. It is all about being thankful to your spouse for being there. It has become the "our song" for many couples across the world.
93. "Bleeding Love" by Leona Lewis
When you want to ditch the haters, this is the song that will make you two strong. "But I don't care what they say, I'm in love with you / They try to pull me away, but they don't know the truth."
94. "A Thousand Miles" by Vanessa Carlton
When you fall in love, everything seems romantic. The lines "If I could fall into the sky / Do you think time would pass me by? / 'Cause you know I'd walk a thousand miles / If I could just see you tonight."
95. "Just the Way You Are" by Bruno Mars
It's hard to resist the beautiful lyrics and breathtaking music of this hit love song. The feelings of falling in love are described straightway. "When I see your face/ There's not a thing that I would change/ 'cause you're amazing/ Just the way you are."
96. "You And I Both" by Jason Mraz
This song is more about a mature and fearless relationship.
97. "Perfect" by Ed Sheeran and Beyonce
Both these artists have given some extraordinarily romantic love songs and this is yet another masterpiece. The song is super flirty, super cheesy, and dramatic – perfect for a cheesy Valentine's eve.
98. "Suzanne" by Leonard Cohen
This is the ultimate love song for your parents. This timeless piece has lyrics that will make you believe in classic love songs. It's all about perfect imperfections!
99. "Halo" by Beyonce
The more you listen to this one, the more you get addicted to it. You won't probably get enough of these lyrics. "Hit me like a ray of sun / Burning through my darkest night / You're the only one that I want / Think I'm addicted to your light."
100. "You Send Me" by Sam Cooke
When you think of it as a fling, and it lasts long and turns into the romance of your life. Listen to this classic piece with your SO.
101. "I Found A Reason" by The Velvet Underground
Play this song when someone becomes the reason for everything you need and achieve in life. It is a wonderful song for couples who feel deeply about each other and are grateful to be in each other's lives.
These are some of the finest popular love songs that you can add to your Valentine's Day playlist and play on a loop while grooving with your SO.
Recommended Articles
The following two tabs change content below.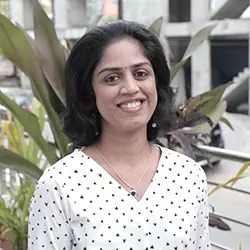 As Chief Editor, Harini sets the tone and editorial direction for StyleCraze to deliver engaging, interesting, and authentic content revolving around women's health, wellness, and beauty. She has over 14 years of experience in content writing and editing for online media. She specializes in the areas of Beauty, Lifestyle, and Health & Wellness and is proficient in Medical Sciences (Biology, Human Anatomy and Physiology, and Biochemistry). Her background in Biomedical Engineering helps her decode and interpret the finer nuances of scientific research for her team. Harini is a certified bibliophile and a closet poet. She also loves dancing and traveling to offbeat destinations.