11 Best Vegetarian Restaurants And Ice Cream Parlors In Hyderabad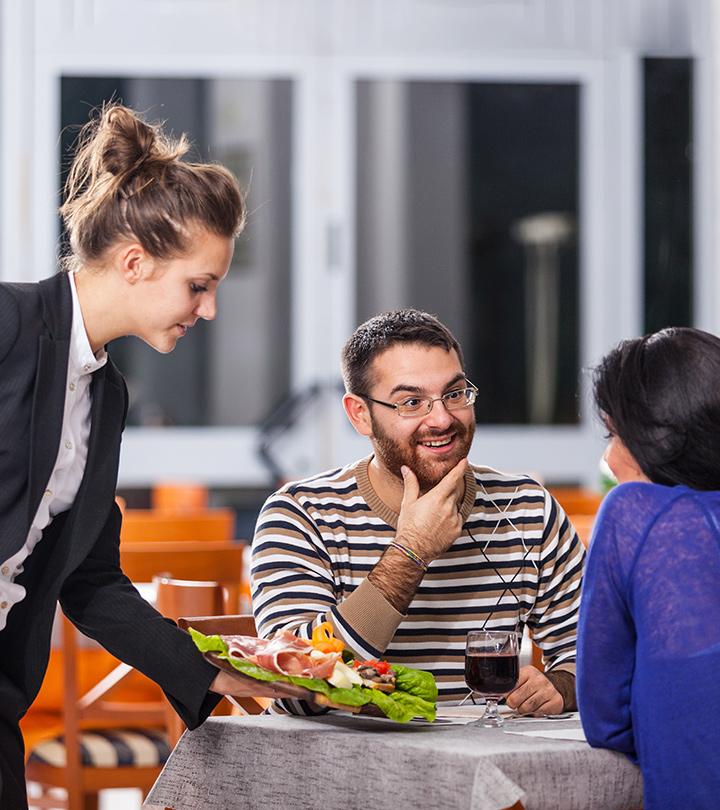 Are you a foodie? Do you love to go vegetarian at times? Well, if you plan to go green during your next eat-out, this post may be of help. And if you happen to be a Hyderabadi, you will fall in love with this post.
Hyderabad is the city of pearls, and it can boast of a number of vegetarian restaurants you can't help but admire! Would you like to know what they are? Please continue with your read!
Veg Restaurants In Hyderabad – Top 11:
1. Little Italy:
Looking for a nice and cozy restaurant for lunch? Come to Little Italy of Hyderabad! It is perfect for family get-togethers and has quite a number of customers every year! The service is marvelous, and the dishes are delectable (especially the pizza). If you come here, don't miss out on the mash potatoes and penne pasta with mushrooms, cheese, and broccoli. You are going to love this place if you love continental cuisine!
Address: 3rd Floor, BK Towers, Near Cyber Towers, Hitech City, Hyderabad
Phone Number: 91 8886295000
[ Read: Indian Vegetarian Dinner Recipes You Can Try ]
2. Ohri's Jiva Imperia:
The restaurant is perfect for weekend meals! The ambiance is perfect, and the food is light and mouthwatering. Here you can taste some of the best dishes from all over the city! The atmosphere is calm, and the service is amazing. Don't forget to taste the dahi dhokla, Gujarati snacks, and noodles. The buffet is also worth trying!
Address: Block 3, White House Building, Beside Lifestyle, Begumpet, Hyderabad
Phone Number: 040 33165145
3. Invitation:
You can travel all over Hyderabad for delicious vegetarian food, but if you haven't come to this place, you may be clueless about the best dishes of Hyderabadi cuisine. Not just that, you can taste some of the finest vegetarian kebabs, Rotis and Vegetable Kolhapuri. The service is super-fast, and the food takes only ten minutes to reach your table.
Address: Hotel Tourist Plaza, Station Road, Kacheguda, Hyderabad
Phone Number: 040 30723333
4. The Tamarind Tree:
The Tamarind Tree is perfect for a delectable South Indian breakfast. The piping hot vadas and delicious puri bhaji will satiate your appetite. The dosas are delectable, and the prices are affordable. Do come here once if you want to experience the different flavors of South India!
Address: Yatri Nivas, 1-8-180/B, S P Road, Secunderabad
Phone Number: 040 33165201
5. Dakshina Mandapa:
Dakshina Mandapa has a beautiful ambiance and is one of the best veg restaurants in Hyderabad. The colorful lights and the pretty furniture will be among the first things you notice once you step into this place. The food is fresh, crispy, and tasty. The service is great, and the varieties of desserts are almost endless. You don't want to miss the place if you're in Hyderabad.
Address: Taj Mahal Hotel, 4-1-999, Abids Road, Abids, Hyderabad
Phone Number: 040 66120606
6. Curry Pot:
Curry Pot is a lovely restaurant in Secunderabad. It is famous for its North Indian fare. Food here can leave you asking for more! The popular dishes are crispy corn, pepper paneer and vegetable Manchurian. Biryani may not be their best dish, but the fried rice here tastes excellent.
Address: Hotel Annapurna Residency, 1-8-160/9, Paradise, PG Road, Secunderabad
Phone Number: 040 27891221
7. Dosa Place:
If you are working in an IT sector, Dosa place will be at a stone's throw! The food is spicy, delicious, and wholesome. The chutneys are worth trying as well. Surprisingly, these guys have also come up with Chinese dosa too! That's something you can't miss!
Address: Ayyappa Society, Near Manthan School, Madhapur, Hyderabad
Phone Number: +91 9000904800
8. Purana Tiffins:
Purana Tiffins is famous for serving some of the finest vegetarian dishes in the city. It offers three different kinds of chutney, and you must make it a point to try all of them. The ghee masala dosa is the highlight here. If you are on a long drive through the city, this restaurant is the place you need to stop and eat!
Address: 8-3-231/158, Sri Krishna Nagar, Yousufguda, Hyderabad
Phone Number: +91 9949809980
Now that you know the top vegetarian restaurants in Hyderabad, how about checking some really good ice cream parlours in the city? Of course, you love ice creams, don't you!
Ice Cream Parlors In Hyderabad:
9. Cream Stone, Jubilee Hills:
It is one fine ice cream parlor you must visit in Hyderabad. The varieties here are almost endless. If you are a Nutella or Ferrero Rocher lover, this place is going to make you fall in love with the desserts even more. Give this place a chance, and we assure you the place will impress you with its exotic variety!
Address: Ground Floor, Plot 1125, Road 36, Jubilee Hills, Hyderabad
Phone Number: +91 9618459000
10. Mist N Creams:
The place is heavenly! From chocolate ice creams to coffee brownie, you can find almost anything here. It is a favorite among all age-groups. Come here during weekends to enjoy some lovely treats with your family.
Address: 13 A-B-C, MLA Colony, Road 12, Lane of Omega Hospital, Banjara Hills, Hyderabad
Phone Number: 040 33165051
[ Read: Yummy Tamil Brahmin Recipes ]
11. Hazzel Ice Cream Café:
If you are a chocolate lover, there couldn't be a better place for you to visit than Hazzel Ice Cream Café. From chocolate ice cream to tasty milkshakes, you will find some good desserts here at reasonable prices. The place is perfect for weekend treats to pamper your friends and family!
Address: 124, Netaji Plaza, Vinayaka Nagar, Gachibowli, Hyderabad
Phone Number: 040 40148561
Have you visited Hyderabad yet? Have you tried some of its wonderful restaurants? Do visit some and share your experiences with us in the comment box given below.
Till then, eat healthily and stay safe!
Recommended Articles:
The following two tabs change content below.