6 Best Vipassana Centers In Hyderabad
If you live in Hyderabad, then finding a vipassana center is no herculean task. We have put together a list of vipassana centers that are open to the public.
Has the conundrum of daily life left you exasperated and frustrated? Are you on the lookout to achieve real peace of mind that you have only heard of in books? If your answer is a yes, then you should try vipassana – a form of meditation that has been prevalent among saints and seers since the time of Gautam Buddha!
To Know more about Vipassana Check this: Vipassana Meditation
1. Dhamma Khetta:
Located in proximity to Nagarjuna Sagar, Dhamma Khetta had its first meditation course in 1976. Every month, 2 courses are conducted, which start on the 1st and 3rd Wednesday of the month. Courses for children are also conducted on Sundays. Reaching the center is easy from Hyderabad as there are many modes of transportation available.
Contact Number – Land line: [+91] (40) 2424-0290, Cell # (+91) 9491594247
Address – Dhamma Khetta
Vipassana International Meditation Centre
12.6km. Ibrahim-patnam Road,
Gurramguda Bus Stop,
Hyderabad, Telangana-500 070, India
Website – http://www.khetta.dhamma.org/centers/dhamma-khetta/
Fee – No fee (donation based)
2. Dhamma Nagajjuna:
A place of existing spirituality, Nagarjuna Sagar is a well-known retreat in the vicinity of Hyderabad. With the development of the vipassana center called Dhamma Nagajjuna, the place has a new life altogether. The serene and tranquil location is a great way to do away with stress and anxiety. The first vipassana 10-day course took place in 2005 and after that many developments took place to accommodate people who come for various vipassana courses. Mostly long courses are conducted here as the climatic conditions are suitable for that. Along with courses for children and adults, special courses for teenagers are also conducted here, along with 10 days of special courses and satipattana courses.
Contact Number – [+91]9440139329 (08680) 277944.
Address – Dhamma Nagajjuna
Vipassana International Meditation Centre
Hill Colony, Nagarjunasagar,
Nalgonda District, Telangana-502 802, India
Website – http://www.nagajjuna.dhamma.org/centers/dhamma-nagajjuna/
Fee – No fee (donation based)
3. Dhamma Arama:
Spanning over 4 acres of land, Dhamma Arama is located within a village called Kodavalli and is surrounded by rice fields. There is a big Dhamma hall in the place that can accommodate almost 72 people, and a small hall with a seating capacity of 30 people. It was in 2006 that the first vipassana course was held in Dhamma Arama. A monthly 10-day course is offered at this center along with an annual satipattana course.
Contact Number – [+91] (08816) 236566, 9989382887
Address – Dhamma Rama
Vipassana Meditation Centre
Kumudavalli Village, Bhimavaram Mandal, West Godavari District
Andhra Pradesh-534 210, India
Website – http://www.rama.dhamma.org/centers/dhamma-arama-dhammarama/
Fee – No fee (donation based)
4. Dhamma Kondanna:
Located in KondapurvVillage, this center has many historical and archeological references to Buddha and Buddhism. In 2005, an old student of vipassana donated 10 acres of land for the center. Initially, one-day courses were conducted on every Sunday for almost 2 years, while the construction of Dhamma Hall and other buildings was on its way. Now mixed courses are offered in varying durations for kids, teenagers and adults alike. Along with an annual satipattana course, 3 three-day courses are also held every year in the center.
Contact Number – 93920-93799, 93983-16155. 08455-202002
Address – Dhamma Koṇdañña
Vipassana International Meditation Centre
Kondapur Via Sangareddy,
Medak, Telangana-502306
Website – http://www.kondanna.dhamma.org/centers/dhamma-kondanna/
Fee – No fee (donation based)
5. Dhamma Nijjhana:
Dhamma Nijjhana, located in Pocharam village, is just carrying the legacy of Vipassana that started in the area way back in 500 BC. The center was constructed with the land donation from a student. Initially, one-day courses were conducted on every Sunday for almost 2 years. Dhamma hall was also constructed in this period with other accommodation facilities for men, women and teachers. In 2003, the first 10-day course was started and since then this course is conducted on the 1st Wednesday of the month. Along with this, children's courses, teenager course, and sattipattana courses are also offered at the center. Plans for extension of the center are also in the pipeline.
Contact Number – (+91) 99085-96336, 93472-62876
Address – Dhamma Nijjhana
Vipassana International Meditation Centre
Indhur, Post Pocharam, Yedpalli Mandal
District Nizamabad, Telangana-503 186
Website – http://www.nijjhana.dhamma.org/centers/dhamma-nijjhana/
Fee – No fee (donation based)
6. Dhamma Vijaya:
Dhamma Vijaya Center is situated amidst a quiet and serene coconut garden, which is at a distance of almost 2-3 kms from Vijayarai – a small village. The land (3 acres) on which the center is built is donated by a couple who gained immensely from vipassana. In 2003, the first course was conducted at this center. Currently, a monthly 10-day course and a yearly sattipattana course are conducted at the center.
Contact Number – 91(08812) 225522, 94414-49044, 85004-10922
Address – Dhamma Vijaya
Vipassana International Meditation Centre
Vijayarayai, Pedavegi Mandal (Post)
West Godavari, Andhra Pradesh 534 475, India
Website – http://www.vijaya.dhamma.org/centers/dhamma-vijaya/
Fee – No fee (donation based)
Enroll yourself into one of these centers if you live in Hyderabad, which will help you see things as they are! This ancient form of meditation will help you connect with your inner-self and help you live a more satisfied and fulfilling life.
How has this post helped you? Tell us by commenting in the box below.

The following two tabs change content below.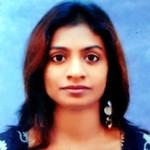 Latest posts by Maanasi Radhakrishnan (see all)