15 Best Vitamin C Serums For Better Looking Skin of 2019
Vitamin C, retinol, hyaluronic acid, and a million other words are creating a buzz in the cosmetic industry these days. If you are looking for ingredients that help you fight aging, chances are you already know about vitamin C and how important it is for your skin. It protects your skin from the damage caused by UVA and UVB rays, hyperpigmentation, and sunburn. This wonder ingredient does a lot more than what we think our skin needs.
If you are still wondering why you need to use a vitamin C serum or are confused about where to begin, start by reading this article. You have come to the right place. Read on to find out more.
Why Use A Vitamin C Serum?
Dermatologists, bloggers, and beauty enthusiasts around the world are raving about vitamin C. Why? It reduces fine lines, battles signs of aging, boosts collagen production, and protects you from free radicals. Vitamin C is a potent antioxidant that soothes your skin and provides relief from skin burning caused by inflammation. It does all of this through just topical application.
Naturally, the most significant confusion lies in choosing a product based on its price and efficacy. But we cannot always take a product at its face value. Some factors can help you compare products before making a decision. Here's what you need to know.
How To Choose the Best Vitamin C Serum
First, look at the ingredients. Try to choose products that are not harsh and filled with too many chemicals. See if the product contains other ingredients that that complement vitamin C – like vitamins A and E, ascorbic acid, hyaluronic acid, ferulic acid, and other plant-based nutrients.
Consider the potency of the serum. It should be at least 20-25% potent for it to show results.
The pH level of the product is another important factor you need to consider while buying a serum. The serum should be slightly acidic to penetrate into your skin easily. The typical range is anywhere between 2 to 3.5, but you can even go up to 5 or 6 depending on your skin type.
Your skin type plays a big role in choosing a serum. People with oily skin should choose a serum that contains L-ascorbic acid. Dry skin needs something with sodium and magnesium ascorbyl phosphate because they protect your skin from irritation, inflammation, and redness.
Choose a serum that is colorless and odorless (unless it is naturally scented). Colored serums contain additives that bring down the effectiveness of the product.
Be wary of cheap products as well as expensive ones that are not necessarily of good quality. Try and test out a few products before you finalize something that is tailor-made for you.
Now, that you know all the things you need to keep in mind when shopping for a vitamin C serum, let's check out the best ones available on the market right now.
Top 15 Best Vitamin C Serums For Better Looking Skin
1. Skinceuticals C E Ferulic Acid
SkinCeuticals C E Ferulic tops every chart when it comes to vitamin C serums. It is potent and gives visible results. It is suitable for all skin types, seeps into your skin quickly, and is the perfect anti-aging solution. It is a blend of pure vitamin C (L-ascorbic acid) and ferulic acid that protect you from sun damage, repair wrinkles caused by photodamage, and reduce fine lines.
Pros
Contains vitamin E and ferulic acid
Suitable for all skin types
Brightens your skin
Free of chemicals and parabens
Cons
2. Drunk Elephant C-Tango Multivitamin Eye Cream
The Drunk Elephant C-Tango Eye Cream is yet another big name in the vitamin C segment. It is a rich and potent mix of vitamin C, antioxidants, ceramides, plant-based oils, and actives that soothe your skin while reducing the signs of aging like wrinkles and skin sagging. It is perfect for both day and night time use.
Pros
Can be used all over the face
Brightens and tightens skin
Vegan
Gluten- and silicone-free
Cons
Not suitable for all skin types
3. Obagi Professional-C Serum
It is established by now that the signs of aging appear vividly on your skin. Your skin loses its elasticity over time, which results in fine lines and wrinkles. Here's yet another dermatologist-certified product that contains vitamin C (L-ascorbic acid) that penetrates deep into your skin and shows results in a short time. Obagi is a world leader in making skin care products, so it knows what it takes to create an effective product.
Pros
Works on all skin types
Skin feels soft and silky
Potent with 20% vitamin C concentrate
Cons
You need to watch out for knock-off versions.
4. Eminence Citrus And Kale Potent C + E Serum
It is a blend of potent ingredients that not only combats signs of aging but also fortifies your skin. The serum is a combination of superfoods like citrus fruits, kale, spinach, and broccoli. It also contains ferulic acid, L-ascorbic acid, vitamin E, and hyaluronic acid that penetrate into your skin and show visible results. It stimulates collagen and elastin production, thereby improving the overall health of your skin.
Pros
Gentle on the skin
Nourishes and brightens your skin
Reduces redness
Shrinks pores
Cons
5. Dermadoctor Kakadu C 20% Vitamin C Serum With Ferulic Acid & Vitamin E
Give your skin the attention it deserves with this vitamin C serum. It is enriched with Kakadu plums that have approximately 55 times more vitamin C than Florida oranges. Not only does it repair the damage caused by free radicals, but it also brightens and smoothens your skin.
Pros
No artificial dyes or fragrances
Sulfate- and paraben-free
Leaves your skin looking radiant
Reduces fine lines and wrinkles
Not tested on animals
Cons
6. Mad Hippie Vitamin C Serum
Mad Hippie combines vitamin C, ferulic acid, vitamin E, and hyaluronic acid with exotic ingredients, which is what puts it in the front of its line. Its other unique components are Konjac root powder, which is rich in nutrients like zinc, copper, iron, magnesium, and folic acid; grapefruit extract, which is a rich source of vitamin C; chamomile extract that creates a protective shield while calming your skin; and sage that is a natural astringent.
Pros
Mild on your skin
Reduces dark spots caused by acne
Value for money
Cons
Not effective on all skin types.
7. Vichy LiftActiv Vitamin C Skin Corrector
This Vichy serum is a healthy mix of vitamin C, vitamin E, and hyaluronic acid that improves the overall texture of your skin in no time. It evens out your skin and makes it look visibly radiant in no time. It gives your great results without burning a hole in your pocket.
Pros
Makes skin visibly bright and radiant
Spreads and absorbs easily
Lightweight
Silicone-, paraben-, and chemical-free
Cons
None
8. Karuna Vitamin C + Pearls
Karuna uses one-of-its-kind flash-freeze technology that seeps out the moisture from the ingredients and freezes the active elements in their dry state (at the peak of their potency) to yield optimum results. The serum has a 79% concentration of vitamin C that comes out when combined with the serum activator. It works well on all skin types, brightens skin, and makes it look youthful instantly.
Pros
Skin feels plump and radiant
Suitable for all skin types
Acts as a color corrector
Preservative- and paraben-free
Dermatologist- and ophthalmologist-tested
Cons
None
9. Peter Thomas Roth Potent-C Spot Brightener
Here's a serum that unleashes onto your skin 50 times stronger than your average creams. It combines the strength of antioxidants and THD ascorbate with our miracle ingredient, vitamin C. It also contains vitamin E, ferulic acid, Gwennis (algae extract that reduces dark spots by 75%), and aloe that soothe your skin.
Pros
Reduces dark spots
Suitable for all skin types
Soothes your skin
Just a little product required for each use
Cons
10.  Kiehl's Powerful Strength Line Reducing Concentrate With Vitamin C
Kiehl's Line-Reducing Concentrate is formulated to suit all skin types, even the most sensitive ones. It is infused with vitamin C, hyaluronic acid, and ascorbyl glucoside that works effectively in improving the overall health of your skin. They make your skin firm, fill up the fine lines, and make your skin soft.
Pros
Effective
Value for money
Lightweight
Cons
You need to shake it before use.
11.  Clinique Fresh Pressed Daily Booster With Pure Vitamin C
Clinique has come out with a unique formula that works as an anti-aging agent by harnessing the power of pure and fresh vitamin C that evenly tones and retexturizes your skin. Think of it as the equivalent of a glass of fresh orange juice that has been condensed into a tube. Kick-start your anti-aging routine by mixing two drops of this serum into your moisturizer.
Pros
Makes your skin radiant
Repairs damage caused by sun exposure
Works on all skin types
Cons
12. Eva Naturals Vitamin C Serum For Face
Eva Naturals Vitamin C serum is affordable, effective, and uses all natural ingredients to battle dark spots and other common skin concerns. It boosts collagen production. The vitamin C in it is combined with elements like CoQ10 that work on firming your skin and lavender that reduces the appearance of wrinkles and fine lines. Turmeric, ginger, and juniper extracts promote circulation, skin brightening, and radiance, while vitamin E, hyaluronic acid, and ferulic acid take care of anti-aging issues.
Pros
Improves skin elasticity
Plant-based serum that uses all natural ingredients
Repairs and protects your skin from sun damage
Cons
13. NaturaBisse C+C Vitamin Eye
NaturaBisse C+C Vitamin Eye contains three versions of Vitamin C. The first is in its purest form, the second is cyclodextrin that spaces out the release of vitamin C throughout the day, and the third is Vita C Assimil, which is known to assimilate vitamin C and ascorbic acid. They work together to reduce fine lines, prevent the formation of new wrinkles, and improve the elasticity of your skin.
Pros
Contains pro-vitamin D, which is uncommon in most serums
Improves cellular defense
Cons
None
14. Korres Wild Rose 15% Vitamin C Spotless Serum
Korres Wild Rose Serum is a powerful combination of 15% vitamin C, ascorbic acid, and sand lily extract that work on skin brightening while reducing the appearance of dark spots, acne scars, and pigmentation. Not to forget the wild rose oil that leaves you with luminous and radiant skin.
Pros
Improves your skin's elasticity
Moisturizing
Scars start to fade with consistent use
Cons
None
15. Sunday Riley C.E.O. Rapid Flash Brightening Serum
Sunday Riley C.E.O. Rapid Flash Brightening Serum is infused with advanced and ultra-stable vitamin C in its gold standard form that works rapidly to reduce fine lines and discoloration and plumps up your skin. The serum also hydrates your skin and gives it a polished finish. The phytosterols in it reduce redness. The extract of saccharide isomerate reduces the size of open pores and reinforces your skin's moisture barrier to give you radiant skin.
Pros
Reduces redness
Shrinks your pores
Light and easily absorbed
Paraben- and sulfate-free
Cons
[ Also Read – Derma Essentia Vitamin C Serum Review ]
Even if you don't have any of the issues that vitamin C addresses yet, it is a good idea to start using products that protect your skin from potential damage. They may be slightly more expensive compared to your generic creams or serums but are definitely worth the investment. Pick your favorite from the list and let us know how it worked for you in the comments section below.
The following two tabs change content below.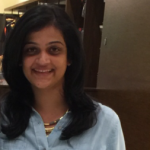 Latest posts by Pratima Ati (see all)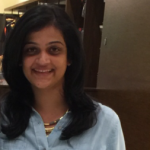 Pratima Ati
After working in Marketing and Business Development for a few years, Pratima Ati jumped ship to pursue two things she loved – fashion and writing. She's now a full-time Fashion & Lifestyle writer and has never looked back ever since. She sleeps early, reads often, and when she can't, she finally gives a closure to all the characters living in her drafts. Sometimes, they pass off as poetry too! That, and her training in Indian classical music and playing (learning) the veena keep her sane, civil, and bearable.