10 Best Vivel Soaps To Buy in 2018
Vivel is one of the leading brands in skin and hair care products. The Vivel  soap history is a rather interesting story. It is a part of ITC and is built on the philosophy of delivering superior functional benefits with strong differentiated propositions. Vivel deals in personal hygiene products like soaps, shampoos and body wash to provide nourishment, protection and moisturization to the skin. The brand is endorsed by stars like Kareena Kapoor, Mahesh Babu, Trisha and Dev.
Today we are presenting 10 best Vivel soaps.
1. Vivel Luxury Creme with Olive Butter:
This vivel soap comes in a unique double layer packaging of clear film and carton pack which ensures product freshness and gives the soap a luxurious look. The luxury crème range of soaps has a unique complex like Actipro- N which provides effective nourishment and moisturization to the skin. The soap is infused with the goodness of cedarwood oil, copaiba, pine and clove which clears the skin off its dirt and impurities and provides a fresh glow to the face. The apt blend of nutrients in this soap aids to renew and revive skin and forms a barrier against pollutants and dirt. The soap has a mild, pleasant fragrance and is laden with exfoliating agents to make the skin visibly soft. It leaves the skin looking smooth and radiant throughout the day.
2. Vivel Creme with Shea Butter:
The soap is a part of their Luxury crème range and comes with the goodness of Shea butter which gives a beautifully soft and moisturized skin with every use. The soap, just like its other variant, comes in a fabulously royal, light blue and white packaging with a silver handy strip which needs to be peeled off.


3. Vivel Clear 3 in 1:
Lear 3 in 1 soap is enriched with the goodness of almond oil, glycerin and germ guard which protects the skin from harsh environments conditions like pollutants and dirt. This soap claims to provide a 3 layer skin care to give a glowing and smooth skin. Almond oil in this soap nourishes the skin till its 3rd layer while glycerin moisturizes the second layer of the skin. Germ guard in this soap protects the skin from external pollutants by forming a shield over it.
4. Vivel Satin Soft:
This soap is kissed with the benefit of aloe vera and Vitamin E which are well known for providing innumerable skin benefits. Aloe vera balances the pH value of the skin and protects it from free radicals and external pollutants. The fragrance of this soap is mild, neither too feminine, nor too masculine, making it perfect for daily use.


[ Read: Dove Soap ]
5. Vivel Young Glow:
This is one of the bestselling soaps of this brand. This soap is enriched with Vitamin E and fruit fusion which effectively moisturizes the skin to make it smooth and soft with every use. The soap has a fruity fragrance which lingers for a while post wash. It lathers really well and makes the skin squeaky clean and fresh. The soap restores the natural glow of the skin making it look young.


6. Vivel Deo Spirit:
This green coloured soap is perfect for your early morning bath to freshen you up. The soap is enriched with eucalyptus oil and kiwi fruit extracts which provides a cooling sensation to the skin while bathing. Its anti-bacterial properties remove bacteria and germ from the body and prevents body odor. The soap is quite sturdy and does not melt or lose shape in water.


7. Vivel Double Moisturizer:
This soap is especially formulated for dry skinned people. It contains double moisturizing agents like milk cream and glycerin which makes the skin excessively soft and smooth with every use. Milk cream is a very rich source of moisture which provides a protective layer around the skin and locks moisture in the skin to prevent moisture escape. The soap penetrates deeply into the skin and balances sebum level to give you a beautiful skin. It has an alluring fragrance which lingers post wash.


8. Vivel Sandal Glow:
Sandal Glow is ideal for pimple prone skin. The soap is infused with sandalwood oil, rose water and milk cream which controls pimple breakouts and clears the existing ones. It has a soothing fragrance, which smells like sandalwood and lathers luxuriously. Regular application will make the skin soft and glowing.


[ Read: Himalaya Soap ]
9. Vivel Green Apple, Milk Cream and Olive Oil:
This soap comes with the goodness of olive oil, milk cream and green apple. Olive oil makes the skin soft and smooth while milk cream balances moisture level in the skin. Green apple is abundant in antioxidants which prevents the attack of free radicals on the skin and delays the signs of ageing.
10. Vivel Ayurveda Essence:
Ayurveda Essence contains 20 Ayurvedic herbs like neem, turmeric, milk, sandal, tulsi and so on to control pimple eruptions by controlling acne causing germs. The soap is very moisturizing and does not dry out the skin post wash.


*Subject to Availability
Hope the article was informative. Please leave us a comment.

The following two tabs change content below.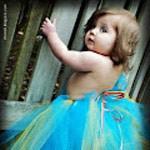 Latest posts by Arshi Ahmed (see all)