Best VLCC Products For Weight Loss – Our Top 10 Picks VLCC products are herbal and Ayurvedic in nature. They are really effective and hence, loved by all. The VLCC personal care line has over 100 skin care, body care and hair care products which provide reliable solutions for your needs. These products are specially made by blending botanical extracts, aromatic oils and various nutrients. People have a lot of faith on VLCC products as they work from the cell to the surface.
VLCC has various products for everything related to skin care. It provides a wide range of products for weight loss too. With over millions of satisfied customers, VLCC products for weight loss have proved to be worthy of their claims. The top 10 VLCC products for weight loss are as follows:
VLCC Products For Weight Loss
Size: 100 ml
Shape up Slimming Oil from VLCC has been specially formulated to reduce cellulite, increase skin elasticity and firm the skin. This oil has a unique blend of lemon and pomegranate which helps to fight stubborn fat and reduces flab, leaving a smooth and toned body behind.

Size: 200 gm
It is a clinically proven solution for shaping and trimming your waist and tummy. It is made using various effective and herbal ingredients like black pepper oil, Cyprus oil, geranium oil, lemon peel oil, rosemary oil and pomegranate oil which help in releasing and breaking down the cellular fat into consumable energy. It also flushes out the extra-retained water and strengthens the skin's surface, making it slim and toned.

Size: 100 gm
Made from Cyprus oil, sesame oil and other vegetable extracts, this shaping gel helps to reduce cellulite in women. It not only reduces stubborn fat but also improves skin elasticity while making it firmer and more toned.

Size: 100 ml
This specially formulated cream promotes firmer and youthful-looking facial contours. It is made using white horn-poppy, horse-chest nut, Cyprus, orange peel, wheat-germ and olive which refine and chisel the lower jaw, lower cheeks, neckline and chin.

Size: 100 ml
It is a specially formulated shower gel which helps in firming and toning your body shape. It deep cleanses the pores and improves skin elasticity. Regular usage of this shower gel provides a slimmer and toned body shape.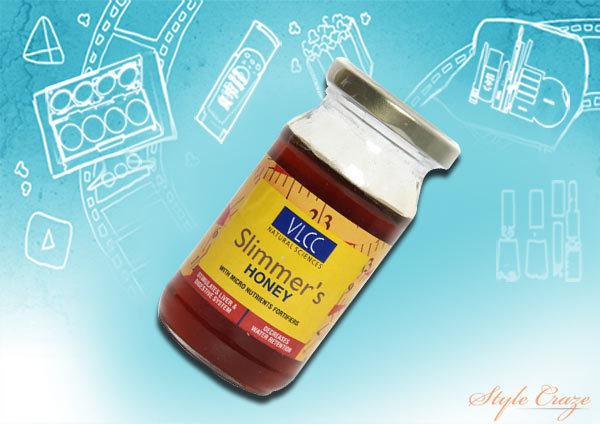 Size: 125 gm
VLCC Slimmer's Honey is an herbal and Ayurvedic solution for weight loss. This one of the VLCC slimming products is specially made for those who are willing to lose weight. It is enriched with micro-nutrient fortifiers which work well towards making your body slimmer and more toned.

Size: 100 ml
VLCC Anti-Cellulite Oil is used for body toning and firming. The non-greasy texture spreads evenly, smoothens and firms skin tissue. It improves blood circulation, tones muscles, and mobilizes unwanted fat. This oil is suitable for all skin types.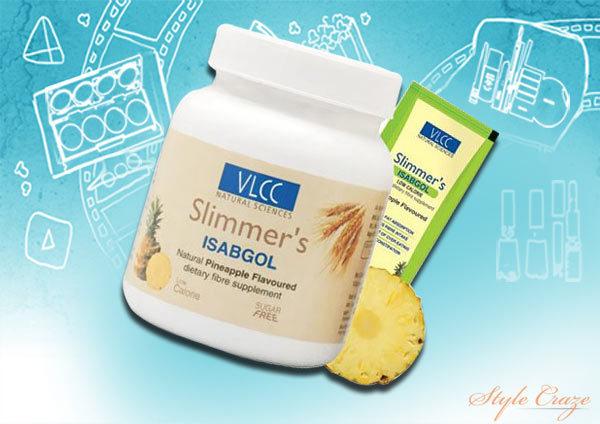 Size: 100 gm
This is another variant of Slimmer's Isabgol. It is a low calorie dietary fiber that is made with the combination of Pineapple, Psyllium husk and other unique herbs which help in making your body fitter and slimmer.

9. Shape Up Bust Firming Cream:
Size: 100 ml
This is a unique firming cream that has an ability to tighten the tissues, promoting firmer, uplifted and fuller busts. It refines the bust contours, firms the B-Line and improves skin tone and texture.
10. Shape Up Momz Post Natal Oil:
Size: 100 ml
This oil, made from wheat-germ oil and avocado oil helps to get rid of stretch marks, regains skin elasticity and makes the skin firmer and more toned.
*Subject to Availability
The VLCC products listed above are considered to be the best for losing weight. But, there are some things that you need to consider before buying any of the listed products. Follow the guide given below to know what to check.
Things To Consider When Buying Weight Loss Products
Weight loss products are formulated for specific areas of concern from where you want to lose weight. Therefore, before buying any weight loss product, make sure it is meant for the area or body part from where you want to lose weight. For example, some products are meant to work on the abdomen while others aid weight loss from the lower body, like thighs. So, choose the one which suits your requirement the best.
When it comes to losing weight with the help of products like pills, gels, creams, and oils, ensure that they are made with safe ingredients.  It is better to go for natural ingredients as they do not cause any side effects. Some natural weight loss and firming ingredients to look for are rosemary oil, pomegranate oil, black pepper oil, and citrus fruit extracts.
When opting for weight loss products, it is necessary to consult a medical professional, even if the products you are planning to use are made with natural additives. A doctor can educate you about both the good and bad effects of the product.
Dr. Schwarzburg, a leading authority in the field of minimally invasive cosmetic and laser medicine in New York City, says, "These products can be used in addition to a healthy, balanced diet and appropriate exercise, to see optimum results. The reason behind this is that calories in equals calories out. So, if you are using these products but ingesting large amounts of food it won't work. These products are there to help you accelerate weight loss.
Recommended Articles