Best VLCC Skin Care Products – Our Top 10 Picks of 2023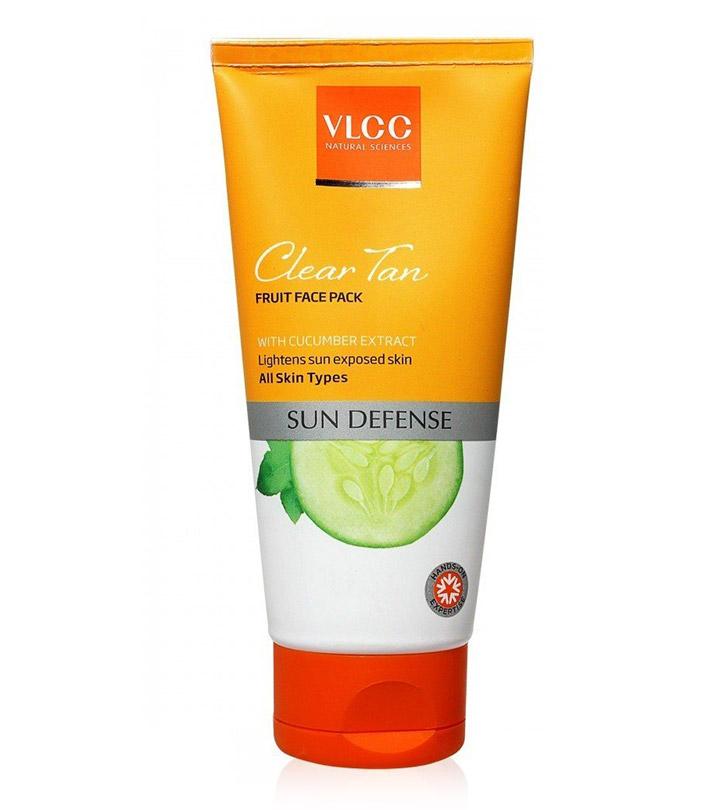 VLCC always comes up with interesting products at an affordable price. All the products from this brand contain natural ingredients. And this is what makes the VLCC skin care range so very sort after.
Top Picks
Here is a top-10 list of VLCC skin care products.
This is a mild lotion which can be your best friend in summers and winters too. It has SPF 15 which gives you sun protection. It keeps your skin moisturized for long at such an affordable price. It's not sticky or greasy and oily skinned people will love it more.

Exfoliating is a must for all skin types as it helps in keeping your skin problem-free. If you haven't found the best exfoliating scrub yet then you should try this one. It has pomegranate and aloe vera which are considered to be good for skin. The fragrance is very fruity but not overpowering and sensitive noses can bear it. It also moisturizes skin so your skin won't feel stretchy or dry after using it.

This VLCC scrub softens skin and removes oil, I think it's the best scrub available in the market today for oily complexion at such an affordable price. It also lightens not-so-stubborn blemishes and marks too. Girls having sensitive skin will also love it because it doesn't irritate the skin. The fruity smell is the icing on cake.

This is a great product for people who get tanned easily as it removes tan with daily usage. This face pack can be used by all skin types and it won't harm you in any manner. It has a pungent fragrance but the results are great. It is a reasonably priced and ready-to-use pack. You can also use this pack on your hands or feet to get rid of tan.

This face wash is filled with only herbal ingredients which clean the face very effectively. With regular usage it evens out the skin tone and also removes tan. Isn't it great? There are very few products that live up to their claims and this is one of them. Since all the ingredients are herbal you won't have any side effect. It also lightens pigmentation marks. Overall, I think it's the best face wash available for all skin types at such an affordable price.

If you don't have time for parlor visit then VLCC pedicure kit is for you. The kit contains one each of a foot cleanser, foot scrub, foot cream and foot spray. The quantity provided can be used 8-9 times easily. The price is very affordable. After using the kit, you will feel your feet and heels are softer and moisturized.

The kit contains papaya scrub, cucumber gel, peach cream, orange tan pack and green apple lotion. Directions to use and other instructions are given on the pack. It brightens up face and the results last for 3 days which is really commendable at such lower price. It contains all natural ingredients so you don't have to worry about any harmful effects. The fragrance is really yummy and it will keep you refreshed. It's a must try facial kit.

Price at the time of publication: ₹204.0
The gel contains saffron and Burberry which brighten and lighten your complexion. I have used this product for 15 days and I have seen the difference myself. It is filled with all natural ingredients and will not hurt your pocket also. It's suitable for all skin types and I didn't feel any side effect after using it.

Protecting body from harmful effects of sun is necessary and therefore, a good sunscreen is a must. This VLCC Sunscreen comes with SPF 30. It has all natural ingredients which is an added bonus. It tends to make skin oily so I won't recommend it to people with oily complexion. But combination and dry skinned people will love it for sure. It also doesn't leave any white caste behind.

Everyone should follow the skin care routine -cleansing, toning and moisturizing religiously. If you're searching for a good cleanser, then you can try VLCC cleansing milk as it removes all the traces of makeup from your face. It comes in a travel friendly bottle at a very good price. It has sandalwood aroma which is very pleasing. The packaging is sturdy and it's not greasy.

Price at the time of publication: ₹6.99
*Subject to Availability
Don't think twice to use any of these VLCC skin treatment solutions! All I can say is that it is brilliant!
Recommended Articles
The following two tabs change content below.