13 Best Volumizing Dry Shampoos For Clean & Tangle-Free Hair – 2023
Give your hair the volume you dream of having while cleansing it quickly on non-wash days.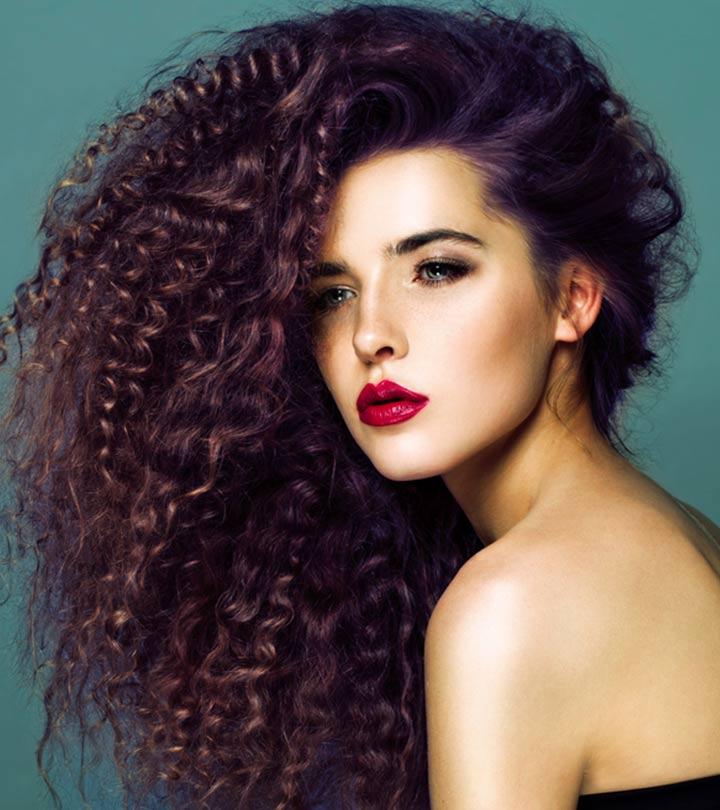 Even if you have been taking care of your hair religiously, no one is spared from the emergencies of a bad hair day! When you are running short of time and patience, getting your hands on the best volumizing dry shampoo is your best bet. It can make your hair styling game go from drab to fab in a matter of minutes. It not only keeps your hair smooth, clean, and tangle-free but also helps you style your hair better. Just a few spritzes and your hair looks fresh and bouncy instantly. With the 13 best volumizing dry shampoos listed in this article, you can add that extra oomph to your hair anytime.
Top Picks
Top 13 Best Volumizing Dry Shampoos In 2023
Pros
Has soothing properties
Can be used on color-treated hair
Free of sulfates and dyes
Paraben-free
Cons
The fragrance may be too strong for some.
Price at the time of publication: $6.92
Pros
Maintains hair color and health
Fragrance-retention technology
Gives hair body and movement
Defends hair from oxidative stress and photoaging
Extends blowouts and prolongs the time between styling
Cons
Pros
Has an instant effect
Available in 2 sizes
Absorbs oils and impurities
Non-drying
Cons
It may leave a white residue on extremely curly, dark hair.
Price at the time of publication: $7.99
Pros
Paraben-free
Argan oil-infused
Innovative color-safe formula
Controls friz
Cons
It may not be suitable for all hair types.
Price at the time of publication: $14.99
Pros
Affordable
Cruelty-free and vegan
Leaves zero white residue
No parabens, phthalates, sulfates, or talc
Contains high performing natural ingredients
Cons
Price at the time of publication: $8.99
If you are looking for a go-to instant cleaning dry shampoo then Psssst! Volume and Fullness Dry Shampoo deserves a spot among the finalists. Ideal for our normal to oily hair readers who are always on-the-go, it gives you instantly clean, healthy-looking hair without a single drop of water. The weightless formula contains natural ingredients such as ultra-fine rice starch. It not only smooths out the hair but also absorbs the oil to eliminate build-up!
Pros
Cruelty-free
Suitable for color-treated hair
Free of parabens, phthalates, sulfates
Key ingredients are cloudberry, chia seeds, and rice starch
Cons
May leave residue in rare cases
Price at the time of publication: $12.99
No products found.
In this sleek-looking bottle comes a dry shampoo that recharges your hair to retain its natural fluidity. This weightless formula refreshes and cleanses the hair giving it added volume and movement. Enriched with pearl extracts and notes of jasmine and lily – this dry shampoo feels so good on your hair! It leaves no residue or build-up of powders, shampoos, or other hair styling products.
Pros
Unscented
Unique hair mist formula
Safe for color-treated hair
High-performing technology
Cons
It may not offer long-lasting results.
Price at the time of publication: $17.99
Pros
Results within 2 minutes
Suitable for all hair types and textures
Sulfate-free
Paraben-free
Cons
It may not offer long-lasting results.
Price at the time of publication: $16.0
Pros
Vegan
Cruelty-free
Award winning formula
Sulfate-free
Paraben-free
Gluten-free
Cons
A lot of product may be required for desired results.
Pros
Waterless formula
Adds volume and texture
Ideal for fine, limp and flat hair
Mildly scented with grapefruit, rose, and amber
Cons
It may not be suitable with sensitive skin and eyes.
Price at the time of publication: $10.44
Let's be clear from the start, dry shampoo doesn't always come in a spray-on bottle. Sometimes it comes in a powder form that can give such incredible results that you would just not stop using it. This powdered formula for blonde hair is absorbent and cleanses your scalp while adding volume and reducing excess oil and odor, all without using any water. The built-in brush of this bottle makes it easy to use and causes no mess whatsoever.
Pros
Absorbent formula
Mildly citrus scented
Easy application brush
Safe to be used on color and chemically-treated hair
Cons
It may only be best suited for blonde hair.
Price at the time of publication: $31.07
Pros
Mildly scented
Adds volume and bounce
Chia seed infused formula
Gives fast and long lasting results
Cons
Pros
Mildly scented
High performance formula
Professionally led luxury hair care product
Contains aloe vera, ginger, and wheat proteins
Cons
Some may find it slightly sticky.
Price at the time of publication: $21.0
That brings us to the end of our 13 best dry shampoo list. Now that you know all the best products available in the market in 2023, here's a buying guide to help you select the best product for yourself and then how to use it!
Things To Keep In Mind When Buying A Volumizing Dry Shampoo
To get the best results from your dry shampoo, it is extremely important to be aware of your hair type and select the product accordingly. Here are a few things you can keep in mind before you purchase a dry shampoo:
If your hair is chemically or color-treated, it is best to select a dry shampoo that is ideal for such hair and does not interfere with the chemicals in your hair. This will not only ruin your treatment but also damage your hair in the long run. There are several dry shampoos on our list that meet this requirement.
There are a few dry shampoos on our list that are formulated for specific hair colors. If a dark-haired person uses a dry shampoo for blond hair, it is bound to leave residue and look unclean.
Almost all dry shampoos come in aerosol spray packaging which may contain some CFCs and do contain Volatile Organic Compounds. Some dry shampoos also have a strong fragrance. All of these can cause allergies or intolerance and lead to severe reactions. It is recommended that users be cautious while using aerosol sprays and avoid if they have any of the known allergies to the contents.
How To Use A Volumizing Dry Shampoo?
Like all other dry shampoos, volumizing dry shampoos are very easy to use. Barring a few exceptions, all dry shampoos come in an aerosol spray packing. All you have to do is shake the bottle before opening it and spray the product on roughly divided sections of your hair. You will see the results almost instantly. For more glamorous results, you can also try blowing out your hair using a big round hairbrush and a blow dryer.
That concluded our buying guide and our 13 best-reviewed list! Now, you have everything you need to know about buying dry shampoos at your disposal. Just scroll around, follow the buying guide, and make your purchase. Say bye-bye to greasy fourth-day hair and through a homecoming party to fresh hair that lasts you for days at end.
Why Trust StyleCraze?
The author of this article, Vaishnavi Kothuri, is a hair care enthusiast and enjoys trying out various hair care products to identify the most effective ones. For this article, she tried some dry shampoos and read many customer reviews online to curate this comprehensive list of the best volumizing dry shampoos for her readers. The shortlisted products help keep your hair clean, fresh, and tangle-free, making styling easy.
Does dry shampoo help with volume?
If you mean increase when you say help, absolutely! Especially the 13 dry shampoos from this list. They all give an added texture and volume to your hair without being sticky and rigid like hairspray. It cleanses the roots and gives them an added volume too.
Is volumizing powder the same as dry shampoo?
The real answer is – it depends. If your volumizing powder promises to cleanse your hair, then it could be the same as a dry shampoo. However, traditionally volumizing powder is known to add texture and volume to the hair, whereas dry shampoo is the choice for freshening and cleansing the hair without water.
Is dry Shampoo bad for fine hair?
If used responsibly, dry shampoo is actually good for hair- it avoids repeated water cleansing that often removes natural oils that are good for the hair. However, if you overuse dry shampoo over an extended period, it could damage your hair (including fine hair) and lead to scalp problems.
Do volumizing shampoos dry out hair?
Some volumizing shampoos may have a drying effect on the hair. They usually contain harsh chemicals like sulfates that are more damaging on frizzy and dry hair than dense and smooth hair.
Is using dry shampoo every day okay?
No, it is not okay to use dry shampoo every day. It may lead to the weakening of hair strands, hair loss, and scalp acne. Overusing dry shampoo may also lead to excess product buildup on your tresses and weigh your hair down.
Does volumizing dry shampoo make hair greasy?
No, a volumizing dry shampoo does not make your hair greasy. In fact, it gets rid of excess oil and grease from your strands while adding fullness to your hair.
Can I use a volumizing dry shampoo and a leave-in conditioner?
Yes, use the volumizing dry shampoo to add fullness to your tresses and the leave-in conditioner to nourish and moisturize the tresses.