10 Best Walking Shoes For Women, Perfect For Daily Use (2023)
Walk your way to fitness wearing these ultra-comfy shoes designed for all-day on foot.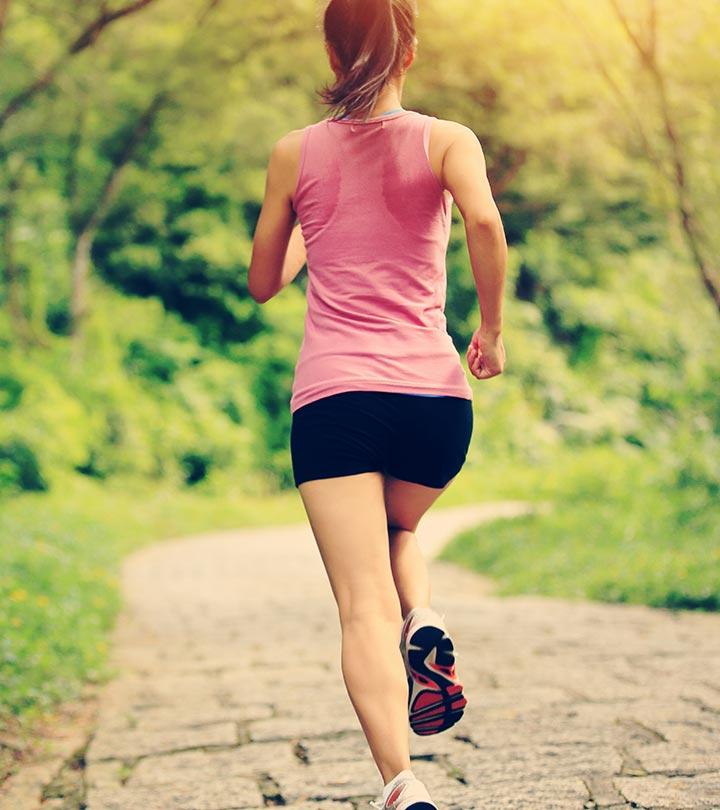 Walking is one of the best forms of exercising, as it offers benefits and excellent results within no time. However, you need the best walking shoes for women to ensure you stay comfortable throughout your walk. If you don't have good walking shoes, the results can be quite the opposite of beneficial. So, be it just a random 5 min walk or a long one, you will need top-notch pair of walking shoes. You don't have to worry about compromising on the fashion quotient if you invest in walking shoes; they can be sassy as comfy they are! Now before you head out looking for walking shoes, wait up because we already did the task for you. So, here we have curated a list of top walking shoes that'll make you want to leave your bed and go for long walks.
Most Comfortable Walking Shoes For Women
Pros
Lightweight
Long-lasting stability
Flexible
Stylish
Breathable
Ideal for daily wear
Cons
Price at the time of publication: $79.99
Pros
Lightweight
Flexible sole
Durable
Good grip
Breathable
Cons
Price at the time of publication: $103.72
Pros
Comfortable
Durable
Manmade sole
Good support
Slip-resistant
Ideal for casual wear
Cons
May not be slip-resistant
Price at the time of publication: $50.94
Pros
True to size
Ideal for wide feet
Arch-support
Snug fit
Cons
Price at the time of publication: $94.95
Pros
Comfortable
Good support
Durable
Good stability
Ideal for long wear
Cons
Price at the time of publication: $58.26
Pros
Highly-breathable
Lightweight
Soft insole
Arch support
Spacious toe box
Cons
Price at the time of publication: $79.99
Pros
Lightweight
Breathable
Comfortable sole
Ideal for casual wear
Ideal for long wear
Cons
Price at the time of publication: $42.99
Pros
Elegant design
Lightweight
Flexible sole
Breathable fabric
Ideal for daily wear
Cons
Price at the time of publication: $44.99
Pros
Low maintenance
Machine washable
Comfortable
Durable
Vegan
Ideal for daily wear
Lightweight
Cons
None
Price at the time of publication: $42.99
Pros
Comfortable
Sung-fit
Flexible
Available in two peppy colors
Good shock absorption
Lightweight
Cons
None
Price at the time of publication: $139.95
To make your walking routine comfortable and enjoyable, it is very important to choose the right pair of shoes for your feet. Shoes come in different ranges and designs but there are many more important things to consider while buying a good pair of walking shoes. Check out those important factors in the following buying guide.
How To Select The Best Walking Shoes For Women
No matter the brand or size, while picking a walking shoe, make sure it fits properly. The shoe's toe box should be wide enough for your toes to wiggle comfortably. Make sure your big toe is at least half an inch apart from the front of the shoe as a general guideline. Extremely crucial is the shoe's side-to-side space. Look for walking shoes with "wide" size selections if you have a broader foot.Walking shoes should have padding and shapes that closely fit the feet, fitting tightly at the heel and midfoot but leaving plenty of room for the forefoot.
Pro Tip: Try the shoes with the socks on as the thickness of the socks can affect the fit of a shoe.
Choose comfortable walking shoes that will not hurt your feet in any way. Look for the right arch support. Also, the midsole, insole, and heel collar of the walking shoes need to have a certain amount of cushioning for comfort.
Choose walking shoes that are flexible enough to bend and twist. Your foot will bend as you roll through a step from heel to toe while you walk. To avoid any struggle each time you take a step, avoid a stiff material. It can cause various issues such as numb toe, shin pain, and cramps.
When taking long walks or trying to pick up the pace, lighter shoes will allow seamless strides. Running shoes are often a suitable option for walkers because of this factor.
When selecting your walking shoes, pay attention to the materials and fabrics. Usually, walking shoes are made of synthetic materials because they are lighter in weight. Ensure that the material is durable, breathable, and offers ventilation or moisture wicking features.
Since walkers typically strike with the heel first, avoid wearing shoes with large flares. It is preferable to have a heel design with a slight undercut to make it easier to roll from heel to toe when walking. In trail shoes, a flared heel is probably only necessary while traversing uneven surface ground.
A common mistake that people make is using running shoes for walking and vice-versa. There are some basic differences between these two types of shoes that you need to be aware of to protect your feet from injury. Keep reading to find out.
It may come as a complete surprise to you but if you get into the technicalities of how running and walking shoes are made, you'll realize that though they are quite similar, they are not exactly the same. For one, runners need to be wary of using their walking shoes for running because it can have a detrimental effect on your feet in the long run. Since we are on the topic of walking shoes, let's talk about the things that you need to remember:
Walking shoes need less cushioning than running shoes. You need shoes that are light and don't add additional weight when you go for a brisk walk.
Running shoes usually have thicker soles than walking shoes.
Besides knowing the difference between running shoes and walking shoes, here are a few more things you need to keep in mind when making your purchase:
Choose shoes that offer good heels support because, unlike runners, walkers land on their heels.
If you have flat feet problems, you need shoes that help with overpronation because walking puts pressure on your heels, and this can aggravate the problem.
The easiest way to find out if a shoe is right for walking is to make sure that the shape of the shoe matches the shape of your feet.
Try your walking shoes while wearing socks to make a fair judgment call.
Why Trust StyleCraze?
The author, Pratima Ati, is a fashion and style enthusiast who believes in choosing products that are fashionable and functional. She loves to look stylish no matter where she is or what she is doing. That's why she has done an extensive review of the top-rated stylish walking shoes for women to bring you nothing but the best. These shoes are not only comfortable to put on and easy on your heels but also help you with the right grip, comfort, and durability to help cushion your feet properly while walking.
Frequently Asked Questions
Is it OK to wear running shoes for walking?
Yes, you can wear running shoes for walking, as walking shoes and running shoes have characteristics that make them excellent for physical activity. Running shoes make wonderful walking shoes since they are designed to endure the demanding requirements of running.
Are Skechers shoes good for walking?
Skechers shoes are great for walking because of their extreme flexibility and spongey feel.
How long should a pair of walking shoes last?
A pair of walking shoes last 4-6 months if you use them regularly.
Do you need stability shoes for walking?
Yes, stability shoes support the foot's arch and offer more support through the midsole and heel.
Should walking shoes be a size bigger?
Yes, running and walking cause your feet to swell, so leave about a half-inch between your big toe and the front of the shoe.
Recommended Articles