The Best Waterproof Mascaras That Will Survive Any Pool Party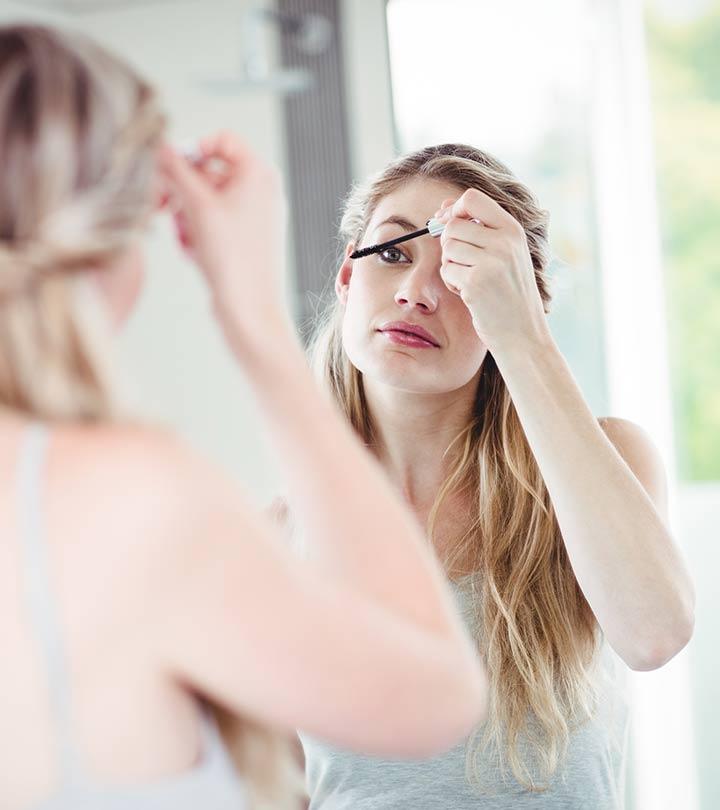 Does your mascara begin to smudge as the day progresses?
I definitely know mine does, so if you go through this, I completely empathize. I'm so tired of having my mascara transfer and flake onto my under eyes! This is precisely why I've put together a list of the best waterproof mascaras that can save you from looking like a panda. Let's dive right into it!
Top 15 Waterproof Mascaras Reviews
Bobbi Brown is a reputable name in the beauty industry in the high-end range. Yes, their products are pricey, but everyone vouches that they are totally worth it.
Pros
It's called no smudge for a reason! This amazing mascara lives up to its name and does not budge at all!
It is a great buildable formula.
The brush is specially designed to coat every single lash evenly.
Cons
You might have to rub a little hard to wash the formula off.
User's Review on Bobbi Brown No Smudge Mascara
Quite a few of the users have very oily skin, and their eyelids tend to get oily very quickly. Mascara smearing everywhere seemed to be a huge problem due to their oily skin. However, not with this mascara. Users have claimed to have tried several brands of mascara, and this is the first mascara that they have used that does not smudge or smear no matter what.
There are always huge expectations from Benefit. Their products are a huge benefit indeed! Their BADgal Waterproof Mascara is no different!
Pros
Dries in a flash.
Very easy to apply.
Lasts through rain, shine, and thunderstorms!
Cons
It can flake and transfer if rubbed.
BADgal Waterproof Mascara By Benefit Review
Users say that they wore it to a pool party, and it lasted from 10 am to 9 pm, and didn't smudge at all! It is a pretty wet formula, so it is very easy to glide onto the lashes. If you're not too concerned with the volume then it's something that can be easily worn to pool parties or a day at the beach. It is definitely recommended for athletes or for a vacation!
The Diorshow Waterproof Mascara by Dior is another pricey purchase, but worth every penny!
Pros
The formula of the Diorshow Waterproof Mascara is incredibly creamy and buildable.
You can use as many coats as you like depending on how thick you prefer your lashes to be. It does so without clumping.
It creates the illusion of wearing lash extensions.
Cons
Doesn't provide much volume.
Diorshow Waterproof Mascara Review
Those who have been wearing Diorshow for long totally vouch for it. Users claim that it is their everyday mascara. It can be worn with contacts and it doesn't irritate, smudge or flake. This mascara gives lashes that extra boost without looking fake or clumpy!
The Waterproof Lash Mascara by Buxom is a clump-free formula that is enriched with vitamins. It ultra-defines your lashes as it separates and adds volume at the same time.
Pros
It provides instant intensity to the eyelashes by making them full of volume and fluttery.
The shape of the brush makes it easy to coat every single lash from to the root to the tip.
Cons
Multiple coats must be applied.
Buxom Lash Waterproof Mascara Review
Users claim that it may be the best waterproof mascara they've ever used. They get as much volume as they want without it getting clumpy. They claim that it stayed on at the beach and in the pool while they were on vacation. Great purchase!
You've heard of the Better Than Sex Mascara by Too Faced, and it was a huge success. However, they upped their game and added a waterproof mascara to this range – and everyone is super excited!
Pros
The distinguishing feature that you will notice with this mascara is its iconic hourglass-shaped brush that coats each lash to achieve longer and volumized lashes.
One coat is enough to make a difference.
Multiple coats can be used for a dramatic effect.
Too Faced Better Than Sex Waterproof Mascara Review
Users say that they have tried so many mascaras and finally found their #1. At first, they tried the regular Better Than Sex Mascara, but it just kept transferring to the under eyes. The waterproof version is great. There were worries of the product not drying, but that wasn't a concern once it was actually used.
I feel like Maybelline is the favorite drugstore go-to for everyone. It's because they have such great products and they're suitable for everyone – professionals and beginners alike.
Pros
Maybelline Great Lash Big Mascara enhances the beauty of your lashes by lengthening them and giving them volume.
Its large bristle brush separates each lash without clumping, even after 3-4 coats.
It is waterproof and smudge-free.
In spite of being waterproof, it comes off easily with a remover or a few drops of oil.
Cons
It's difficult to get it off if you don't have a makeup remover.
Maybelline Great Lash Waterproof Mascara Review
Maybelline's Great Lash Waterproof is a best friend of many! The price is excellent since it's affordable. Users say that for a non-expert, this product is extremely easy to use. Maybelline is one of those brands that you keep coming back to, is what they think!
This is a great choice for someone with sensitive eyes. Clinique always does a fabulous job of keeping in mind how sensitive the skin and eyes are, and creates wonderful products that aren't too harsh on them.
Pros
The High Impact Waterproof Mascara by Clinique definitely makes a high impact. It gives instant length and volume.
This is ideal for those who can't live without mascaras or those who like to hit the gym with a hint of makeup on, since it can withstand heat and humidity.
It is opthalmologist tested and is completely safe for the eyes.
Cons
Clinique High Impact Waterproof Mascara Review
A lot of mascaras can lead to irritation and red eyes. The High Impact Waterproof Mascara by Clinique is one that does not! It's extremely easy to apply and users say that it makes their lashes look longer. It also adds volume. It has become a favorite for a lot of women!
As the name suggests, this mascara will give you fluttery doll-like lashes. The Hypnôse Doll Eyes Waterproof Mascara by Lancôme is a great choice if you're looking for a dramatic look.
Pros
It is a smooth formula that is extremely easy to apply.
Makes your lashes look fuller and longer.
Lancome Hypnose Doll Eyes Waterproof Mascara Review
The Hypnôse Doll Eyes Waterproof Mascara by Lancôme is considered as the holy grail mascara by many. The wand helps you to achieve the perfect lashes. Most of the time, mascaras tend to smell a bit funny, but this one actually smells good! It has a good staying power and doesn't flake much. It doesn't transfer onto the eyelid, which is what a lot of users were looking for. They also love the packaging. It's sleek and a great product overall.
This product contains mineral pigments that were carefully selected to create the perfect formula to give you dramatically dark eyelashes. One coat is enough to create a difference.
Pros
This wonderful product by YSL can put your mascara worries to rest as it stays for 24 hours.
The brush has been specially designed to make your lashes look fuller with volume.
The consistency of the product is smooth.
Every user raves that it's completely worth the money.
Cons
It is quite heavy on the pocket.
Yves Saint Laurent Volume Effet Faux Cils Waterproof Mascara Review
A user says that at first, she preferred an inexpensive 'over-the-counter' alternative that works just as well, but YSL stole the show. Although YSL is an expensive product, users would gladly pay that extra bit for something that's more efficient. The mascara does a great job of adding volume and they had no problems at all. Totally worth the money.
The Lash Architect 4D Waterproof Mascara by L'Oreal is a favorite of all the bloggers and YouTubers out there and I can see why! Check it out for yourself!
Pros
This mascara from L'Oreal Paris contains 4mm fibers that give curled, voluminous, and lengthened lashes in just one stroke.
It is light-weight and keeps your lashes looking fluttery.
It is smudge-free.
L'Oreal False Lash Architect 4D Waterproof Mascara Review
A user said that they were looking for something that wouldn't leave them looking like a panda after it rained. This mascara does not clump at all, and it's quite lightweight. The long wand makes it easier to apply, and the mascara stays on all day. Although it is waterproof, removing it is quite simple. It comes out easily with makeup remover and baby oil.
Another wonderful product by Maybelline. As the name suggests, the Hyper Curl Volume Express Mascara promises to give you curled lashes and loads of volume!
Pros
Long lasting – for up to 18 hours.
Does not clump.
Adds volume.
It does not smudge.
It comes in a deep black color.
Cons
May start flaking very slightly at the end of the day.
Maybelline Hypercurl Volum' Express Mascara Review
A user said that they wore it for 6 hours and it didn't budge an inch. It creates the illusion of longer and fuller lashes. It is buildable so it can be applied as per your need.
If you're looking for something that will make your lashes appear long and fluttery, then look no more as this is the perfect one!
Pros
The Revlon Lash Portion Waterproof Mascara is available in two shades – Blackest Black and Blackened Brown.
Its semi-liquid formula gives you fuller, longer, and more natural looking lashes.
It is waterproof and smudge-free.
It doesn't feel heavy after application. It doesn't clump even after 2-3 coats.
Cons
Gets clumpy during application.
Revlon Lash Portion Volume + Length Waterproof Mascara Review
Users love this product because it does the job of giving you longer, fuller lashes while staying light. It doesn't clump and lasts all day without flaking.
E.L.F always comes out with the best products at an affordable rate, and they've done it again!
Pros
As the name suggests, it adds volume and length to your lashes.
It is waterproof and smudge-free.
The brush is designed to provide you with well-coated and clump-free lashes.
It has quite a good staying power, as it lasts almost all day.
Cons
E.L.F Waterproof, Lengthening, And Volumizing Mascara Review
What draws people to E.L.F.'s products is their commitment to cruelty-free practices while testing their products. But considering how inexpensive their products are, they weren't expecting much. It surprised them when they found the product to their liking. The mascara added volume to their lashes and made it look like they were wearing false lashes. It stayed true to its waterproof claim.
As the name suggests, it looks like you are wearing false lashes! MAC has done it again by putting out another amazing product!
Pros
This dark black mascara gives you natural-looking, curled, lengthened, and voluminous lashes.
It comes with a large double-lush brush.
It is waterproof, smudge-free, and non-clumpy. It dries within a few seconds of application.
It lasts all day.
MAC False Lash Mascara Review
A user says that they have always preferred waterproof mascara since they wear contacts and that tends to make their eyes water. They say that they tried nearly 50 brands when it comes to mascaras to find that perfect formula. After hearing good things about this one, they tried and it completely won them over. It lengthened and added volume without clumping. It's also really easy to use and stays on till it is taken off with a makeup remover.
With this mascara, CoverGirl claims to provide ten times the volume of your lashes. It contains a hypoallergenic formula that is designed to separate and volumize every lash.
Pros
This covergirl lash blast waterproof mascara is available in four shades – Very black, Black, Black Brown, and Brown.
It gives voluminous, lengthened, and curled lashes. It is waterproof and smudge-proof.
It dries quickly after application and doesn't cause heaviness or flakiness on your lashes. It doesn't clump even after 2-3 coats.
It lasts throughout the day.
Cons
It tends to transfer if you have oily skin.
CoverGirl LashBlast Volume Waterproof Mascara Review
One user stated that she is embarrassed to say how many mascaras she has tried before getiing hooked on to this. After seeing how interesting the brush looked, she gave it a try and was thoroughly impressed. Given the price of it, users didn't think it'd do much. However, they were blown out of the water when they tested it out and saw how much volume it gave. In fact, they were asked what false lashes they were using! I think that says it all!
*Subject to Availability
There you have it. All kinds of weather and skin factors considered these mascaras held up their own extremely well. I would highly recommend these. Rest assured, you can go on with your busy routine without ever again having to worry about whether you look like a raccoon!
Recommended Articles:
The following two tabs change content below.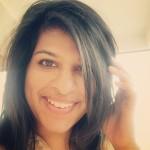 Latest posts by Komal Kaviliga (see all)