How To Air Dry Hair – Best Ways To Air Dry Hair Of All Types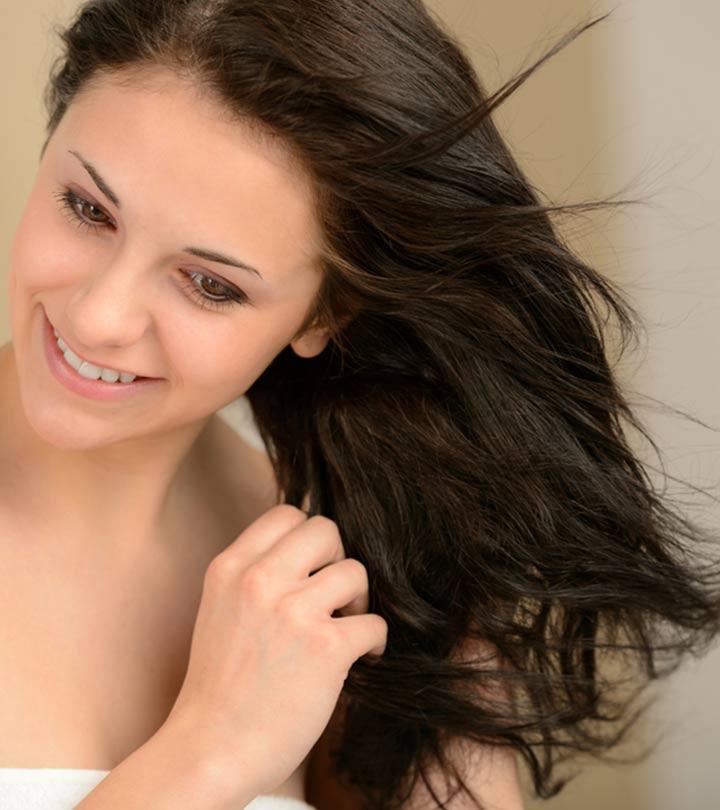 Much like the Sound Of Music, let's start at the very beginning. First, we were all wee little girlies who didn't give a damn about how our hair looked. We washed our hair and ran straight out to school or to play, letting our hair dry all on its own. Then, somewhere along the way (probably in our teens), we decided that the beautiful texture of our hair had to be clubbed into dank submission. This is probably the time that you, like me, discovered the blow dryer.
When it comes to blow dryers, they are quite the double-edged sword. Use them, and you get instantly dry and smoothened down hair, even though they damage your hair in the long run. Don't use them and you are sure to have healthier – but also frizzier – hair. So what if I told you that you can eliminate all the frizz from your hair without using a blow dryer? You probably won't believe me. But that's the magic of air drying your hair. What's that, you ask? Well, then let's take a look at it…
What Is Air Drying?
Air drying your hair quite simply (and obviously) involves letting your hair dry naturally. This means stepping away from your blow dryer and relying on the forces of nature (i.e. air and its ability to evaporate water) to dry your hair. But, in case you thought that you could just dash out of the shower and let your hair just do its thing, I have some news for you. Air drying hair may be a relatively easier option as opposed to blow drying it, but you still need to use the right products and figure out a proper hair care routine to end up with beautifully smooth and frizz-free hair.
You're probably thinking I'm making tall promises here. But air drying your hair does have its fair share of benefits that you can reap quite easily. So, let's check them out…
What Are The Benefits Of Air Drying Your Hair?
Here's an interesting thing you need to know about air drying your hair. Not only is it ultimately healthier for your, it can also be quite healthy for your pocket. Yes, air drying your hair can actually save you money. OK, let me break this down for you:
Air drying your hair saves it from being regularly subjected to the heat of the blow dryer. Thus, you end up with lesser hair damage and split ends.
You save a ton of time in the morning when you don't blow dry your hair.
Blow dryers don't come cheap and a good quality one can set you back a couple of hundred dollars. You can save all that money (not to mention, the saving on your electricity bill) by air drying your hair.
If you color your hair, your color will last longer if you air dry it.
The Best Way To Air Dry Your Hair For Every Hair Type
Straight, wavy or curly – no matter what type of hair you have, air drying it requires a bit more than just washing it and heading out into the world. To reap the benefits of air drying your hair and help your hair reach its natural texture potential, you need to figure out what kind of products you need to use while washing it and after stepping out of the shower. Here are a few air drying hair routines that you can try out according to your hair type.
How to Air Dry Straight Hair
The main problem faced by women with straight hair is that it tends to fall flat and limp once it's dry. Which is precisely the reason why they rely on a blow dryer to add volume to their hair. However, a little bit of volumizing mousse and a proper air drying routine can solve this problem quite easily.
What You Need
Hairbrush
Volumizing mousse
Hair elastics
Clutch clips
What To Do
Apply a dollop of volumizing mousse when your hair is still damp.
Brush out all the knots and tangles in your hair.
Divide your hair into two sections and braid them into two loose braids. This will prevent your hair from frizzing up.
Roll both the braids into buns and clip them to your head. Doing so will stop your hair from puffing up too much.
Undo the braids and buns after it has had a chance to air dry completely to reveal your straight hair that now has some gorgeous waves in it.
How To Air Dry Wavy Hair
Wavy haired ladies always complain about their hair neither being completely curly or totally straight. Well, you can give your wavy hair some sexy definition by air drying it with the help of some metal hair clips.
What You Need
Leave-in conditioner
Metal hair clips
What To Do
Apply some leave-in conditioner all over your damp hair.
Part your hair down the middle.
Tuck your hair behind your ears and insert two metal pins on each side of your head, spacing them 3-4 inches apart. This will add definition to your waves as they air dry.
Remove the pins once your hair is completely dry.
How To Air Dry Curly Hair
Curly hair requires some extra tender loving care to reach its full curl potential. A common complaint that curly haired women have is that their curls lack definition and their hair gets too frizzy once it dries. So here's how you need to air dry it…
What You Need
Hydrating conditioner
Wide toothed comb
Leave-in conditioner
What To Do
After shampooing your hair, apply a hydrating conditioner to it from root to tip.
Run a wide toothed comb through your hair to open it up and separate the curls.
Rinse out the conditioner after a few minutes.
Towel dry your hair and apply some leave-in conditioner to it.
Tie your hair in a top knot and let it air dry the rest of the way.
Untie the top knot once your hair is completely dry to reveal your super defined curls.
How To Air Dry Kinky/Coily Hair
Women with coily hair resort to using blow dryers because otherwise their hair can take hours to dry. Not to mention the dreaded shrinkage that makes your hair look half its actual length. What you need is lots of moisture and a good curl defining cream to make your coily hair look absolutely bombalicious.
What You Need
Moisturizing shampoo
Moisturizing conditioner
Sectioning clips
Curl defining cream
Paper towels
What To Do
Wash your hair with a moisturizing shampoo followed by a moisturizing conditioner.
Detangle your hair with your fingers before washing out the conditioner.
Divide your hair into four sections, twist and roll them up, and secure them to your head with clips.
Unclip one section and apply curl defining cream to it from roots to tips.
Blot out the excess water from that section of hair with a paper towel.
Repeat this process on the remaining three sections of hair.
Let your hair air dry the rest of the way through.
How To Air Dry Thick/Frizzy Hair
Thick and frizzy hair is perhaps one of the toughest hair types to take care of. The frizz is what compels women to go at their tresses aggressively with blow dryers, straighteners, and curling wands. But no more, I say! It's time you started following a proper air dry routine to get rid of the frizz without damaging your lovely mane.
What You Need
Conditioner
Wide toothed comb
Microfiber towel
Leave-in conditioner
Hydrating serum
What To Do
Skip the shampoo and simply condition your hair. This is because shampoo strips your hair of its natural oils and makes it more susceptible to frizz. You can still shampoo your hair once a week. The key is to cut down on its usage.
Run a wide toothed comb through your hair while there's still conditioner in it.
Wash out the conditioner with water.
Squeeze out the excess water from your hair with the help of a microfiber towel.
Apply a leave-in conditioner to your hair and a bit of hydrating serum just at the ends to eliminate any frizz.
Let your hair air dry the rest of the way.
Though air drying your hair is quite easy once you get the hang of it, there are still some mistakes you could be making that could result in dry, frizzy hair. Let's take a look at them.
Mistakes You're Making When You Air Dry Your Hair
Using a terry cloth towel: While a terry cloth towel is great for drying your body, it can wreak havoc on your hair. Aggressively drying your hair with a terry cloth towel can cause frizz, knots, tangles, and hair breakage. Use a microfiber towel to gently squeeze out the excess water from your hair.
Using too much or too little product: While using too much product can result in weighed down and greasy tresses, using too little of it can cause your hair to become frizzy and dry. The key is to find products that work well with your hair texture and use them in the right amounts.
Drying it in its natural part: Letting your hair air dry when it's in its natural part can cause the roots to dry flat against your head and make your hair look limp. What you need to do is apply some volumizing mousse or spray to your roots and part them on the opposite side to give them some lift and volume. You can pull your hair back to its natural part once it has air dried completely.
Messing around with your hair: Brushing your hair or running your hands through it too much while it's air drying can cause your hair to frizz. Once you've applied a leave-in product and combed out the knots from your hair, leave it alone while it dries.
Washing your hair before bed: Sleeping with wet hair can cause it to get frizzy and knotted and break due to the friction created with your cotton pillowcase. You could sleep on a satin pillowcase or shower in the morning to solve this problem.
Some people may find it hard to let go of their blow dryer and the instant results that they give. But once you fully embrace air drying your hair, you will never want to pick up a blow dryer again. Are you more of a blow dry or an air dry kind of person? What's your opinion on this topic? Comment below to let us know!
Expert's Answers for Readers Questions
How long does it take for your hair to air dry?
Depending on the thickness of your hair, it can take anywhere between 2-6 hours for your hair to air dry completely.
Is it better to air dry after a shower?
Yes, it is better to air dry your hair after a shower as the heat from a blow dryer can damage your hair.
Can I sleep with my hair wet?
It's best not to sleep with your hair wet as it can make your hair frizzy and also cause breakage.
The following two tabs change content below.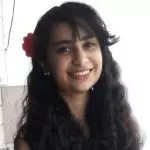 Latest posts by Arshiya Syeda (see all)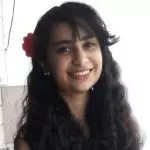 Arshiya Syeda
Arshiya Syeda is an editor and certified counselor. Ever the lover of the written word, she served on the editorial boards of her school and college newsletters. Writing articles on hairstyles, hair care, and nutrition helped her combine her love for reading, writing, and research. As an editor, she helps her team members deliver polished and meticulously researched content. Arshiya is fluent in English, Urdu, and Hindi and aims to become a multilinguist by learning German and teaching herself American Sign Language (ASL).