11 Best Weight Plate Trees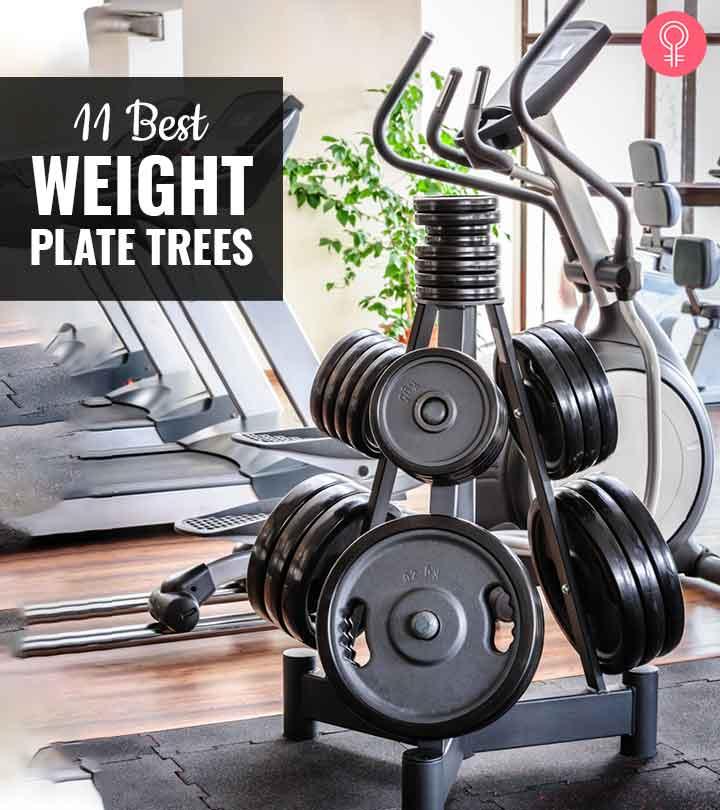 Serious fitness enthusiasts often have a home gym or at least some kind of gym equipment at home to keep themselves active and healthy. Space is a primary consideration when we want to add more exercise equipment to our collection. Many of us cannot afford a spare room to turn into a home gym. But we can always employ a few organizational tricks to declutter our exercise space and enjoy a less distracting workout. One of these hacks is investing in a weight tree. Read on to find out more about weight plate racks and how they can help you organize your home gym space below.
What Is A Weight Plate Tree?
A weight plate tree or weight plate rack is a triangular frame made of steel that you can use to keep your weight plates organized and away from the floor where they gather dust. It is an efficient way to keep your gym organized and give the space a neat appearance. Weight trees are quite stable and can easily support an impressive amount of weight. Weight plate racks are available in a range of materials, styles, and weight capacities.
Take a look at the 11 best models of weight trees and learn more about how to purchase the best one for your needs.
Top 11 Weight Plate Racks
The 2-inch plate rack from CAP is a heavy-duty weight tree made of durable steel with an attractive powder coating that gives it a sleek appearance. It can comfortably hold Olympic weight plates with a total weight capacity of 500 pounds. The rack weighs 21.5 lbs and does not take up too much space in your home gym with its compact design. It is designed to store all your Olympic weight plates in the most efficient manner. The inner top shelf can hold small weights, the two post side can take larger weights, while medium-sized weights go on the three post side. The plate rack comes with a rubber base that keeps your floors safe from scratches and scuff marks.
Specifications
Dimensions: 22L x 19W x 37H inches
Rack Weight: 21.5 lbs
Weight Capacity: 500 lbs
No. Of Posts: 7
Pros
Durable construction
Powder-coat finish
500 pounds weight capacity
Rubber base to protect floors
Easy to assemble
Sleek design
Affordable
Limited warranty 
Cons
None
The Marcy Plate Tree is an efficient gym organizer with heavy-duty construction. It keeps your weight plates secure and organized when you are not using them. It features a compact design that still affords ample storage space of eight posts for all your plates. It is suitable for standard 1-inch plates. The sturdy frame is reinforced with a powder coating that can withstand getting tarnished by heavy plates and resists scuffs and scratches. The sweat and moisture-resistant quality keep it protected against the build-up of rust. The triangular layout has enhanced stability, which keeps it from toppling over due to heavy loads.
Specifications
Dimensions: 30L x 30W x 32H inches
Rack Weight: 22.6 lbs
Weight Capacity: 300 lbs
No. Of Posts: 8
Pros
Sweat and moisture-resistant
Suitable for standard 1-inch plates
Powder-coated finish
Easy to assemble
Includes cup holder
Compact space-saving design
Innovative triangular layout
2-year manufacturer's warranty
Value for money 
Cons
None
The CAP Barbell Tree 1-Inch Plate Rack has a durable steel construction with a black powder-coated finish. It has five posts to store standard 1-inch weight plates. The maximum weight capacity is 300 pounds, so you don't have to worry about running out of space for your weights. The weight tree features a triangular design that is exceptionally stable while allowing you to load it with several weights of different sizes comfortably. The rack protects your floors from damage and turns your home gym into a safe and well-organized space.
Specifications
Dimensions: 23.5L x 12W x 25.5H inches
Rack Weight: 11.5 lbs
Weight Capacity: 300 lbs
No. Of Posts: 5
Pros
Durable steel construction
Black powder-coated finish
Space-saving design
Easy to assemble
Ideal for home use
Affordable 
Cons
Body-Solid Olympic Plate Tree uses a central weight distribution system to eliminate the risk of the structure toppling over. It is a space-saver that keeps your bars and weight plates off the ground, adding safety and organization to your gym area. The frame is constructed using durable welded steel that features high tensile strength and will last you a long time. It also has an ultra-tough electrostatically applied powder-coated finish to avoid getting tarnished by the heavy plates. The weight tree boasts a maximum weight capacity of 1000 pounds that can comfortably support all your Olympic plates and bars.
Specifications
Dimensions: 20L x 23W x 40H inches
Rack Weight: 31 lbs
Weight Capacity: 1000 lbs
No. Of Posts: 6
Pros
Welded steel construction
Durable and long-lasting
Central weight distribution
1000 lbs maximum weight capacity
2 integrated bar holders
Powder-coated finish
Manufacturer's lifetime warranty
Cons
Not enough spacing between posts.
The Day 1 Fitness Olympic Weight Plate Rack is both strong and durable. It can support several 2-inch Olympic weight plates, up to a maximum weight of 500 pounds. The structure can remain stable even under extreme weight loads. The space-saving design can fit comfortably in your home gym. It keeps your plates away from the ground and stored safely when not in use. There are seven posts on the weight tree, designed to support plates of different sizes easily. The steel frame comes with a powder-coated finish that resists stains, scratches, and tarnish from all kinds of plates.
Specifications
Dimensions: 21.7L x 19W x 36.6H inches
Rack Weight: 22.4 lbs
Weight Capacity: 500 lbs
No. Of Posts: 7
Pros
Rubber base and rubber feet
Powder-coated finish
Durable steel frame
7 posts for storing different plates
Stable triangular design 
Cons
Incompatible with rogue plates.
This weight tree from Crown Sporting Goods is most suitable for 2-inch Olympic plates. It can hold upto 800 pounds of weight in multiple configurations. The vertical design also allows space for holding up to six Olympic bars. The central weight-bearing construction lends stability and avoids mishaps due to overloading. This weight plate rack is an excellent way to organize and suspend your weights safely and efficiently. It arrives flat but is super easy to assemble using the instructions and hardware provided. There are six posts on the frame, each of which can hold four to five Olympic plates.
Specifications
Dimensions: 18.5L x 24.5W x 40H inches
Rack Weight: 11.5 lbs
Weight Capacity: 800 lbs
No. Of Posts: 6
Pros
Can hold up to 6 Olympic bars
Central weight-bearing construction
Sturdy construction
Hardware and instructions included. 
Cons
Quality control issues
Not value for money.
The Yaheetech 2-Inch Barbell Plate Rack features an innovative tree rack design that can hold up to 882 pounds of weight in Olympic weight plates and barbell bars. The heavy-duty metal construction is durable and robust and should last you a long time. The design includes six weight plate holders and two barbell bar holders. The compact vertical design does not take up too much floor space and is a nifty way to safely organize your weights. The rack is easy to assemble, and the packaging includes all hardware and instructions required for the job.
Specifications
Dimensions: 24L x 27W x 54.3H inches
Rack Weight: 18.52 lbs
Weight Capacity: 882 lbs
No. Of Posts: 6
Pros
882 lbs maximum weight capacity
Includes 2 barbell bar holders
Non-slip capped frame
Vertical space-saving design 
Cons
Expensive
Wobbles under heavy weights.
The Titan Fitness Olympic 2-Inch Weight Plate Tree makes for a perfect addition to your home gym. It effortlessly organizes your bumper plates and saves space on the floor at the same time. Give your home gym a professional makeover with this plate rack. It is ideal for storing your weight plates, dumbbells, and barbell bars. The frame is made using durable steel with a 1000-pound maximum weight capacity. Feel free to load all your plates on it without worrying about accidents or injuries. There are six individual steel posts for your weight plates and holders for supporting two Olympic barbells.
Specifications
Dimensions: 24L x 24W x 50.25H inches
Rack Weight: 55 lbs
Weight Capacity: 1000 lbs
No. Of Posts: 6
Pros
Can hold 2 Olympic barbells
Durable steel construction
Well-designed feet protect floors
Easy to assemble 
Cons
Availability may be an issue.
Pegs don't slide for adjustment.
The Body-Solid Standard Weight Plate Tree can  safely hold upto 1000 pounds of weight plates, leaving you with a clear and organized floor space. There is space on the frame for also storing two standard bars in an upright fashion. The framework uses a central weight distribution system to prevent toppling and accidents. There are six posts for comfortably storing and removing plates of different sizes. Your purchase also includes a lifetime limited warranty from the manufacturer. The construction is of heavy-duty steel with high tensile strength. An ultra-tough electrostatically applied powder-coat finish protects against scratches, stains, scuff marks, and tarnish.
Specifications
Dimensions: 20L x 23W x 40H inches
Rack Weight: 24 lbs
Weight Capacity: 1000 lbs
No. Of Posts: 6
Pros
Can hold 2 standard bars
Limited lifetime manufacturer's warranty
Central weight distribution for stability
Made of durable steel 
Cons
Expensive
Quality control issues
The XMark Commercial Olympic Weight Plate Tree includes seven weight plate posts and two bar holders. The vertical design frees up ample room on the floor and keeps your equipment safely organized. It has a maximum weight capacity of 750 pounds and durable steel construction to withstand the load. What sets this weight plate tree apart is that it comes with four swivel casters that make moving the stand very easy. It also protects the floor from damage. The two locking casters keep the rack in place when you don't need to move it.
Specifications
Dimensions: 23.75L x 29W x 57H inches
Rack Weight: 52 lbs
Weight Capacity: 750 lbs
No. Of Posts: 7
Pros
4 swivel casters for portability
Durable steel construction
Wheels keep the floors safe. 
Cons
Availability may be an issue.
Not compatible with bumper plates.
The Day 1 Fitness 2-Inch Plate Rack is a compact storage solution for your collection of weight plates and Olympic bars. It has a durable construction with a protective powder-coated finish that resists stains, scratches, and tarnish. The six posts and two bar holders can help you organize your weights with convenience. The frame has rubber feet that protect your floors and reduce any shock caused by loading the plates. The posts are designed for easy storage and removal of the plates. The base is stable and can withstand 850 pounds of weight without tipping over or causing injury.
Specifications
Dimensions: 24.9L x 23.6W x 51.4H inches
Rack Weight: 31.7 lbs
Weight Capacity: 850 lbs
No. Of Posts: 6
Pros
850 lbs maximum weight capacity
2 bar holders included
Scratch and stain-resistant powder coating
Rubber feet to protect floors. 
Cons
Expensive
Some assembly parts may be missing.
You have learned about the best models of weight plate racks available and can't wait to get your hands on one. But before you rush to place an order, go through the buying guide to help you make a choice best suited for your requirements. Below, we have listed some factors worth noting when looking for the best weight tree racks.
Features To Consider When Purchasing A Weight Tree
This implies the shape of the frame and the number of posts available for loading weight. Most racks have a triangular design that creates maximum stability. But you could also opt for a vertical design, particularly if you are low on floor space. As for the number of posts, most trees have between five and eight posts to load your plates on.
Consider the amount of weight you are looking to load on the tree. Most can support anywhere between 300 to 1000 lbs. However, a larger weight capacity will also mean a more massive tree. Consider your present as well as future needs before deciding on weight capacity.
This feature determines how many plates you can place on each post of the rack. Posts on the outer side of the frame are 8 inches in length while those on the inner side are 5 inches long.
Weight plate racks are usually capable of supporting either 1-inch or 2-inch plates, referring to the diameter of the hole in the weights. You can choose one or the other, depending on the kind of plates you use for weight training.
You must check the available space in your home gym before choosing a plate rack. The floor space should be suitable for the measurement specifications of the weight tree you have chosen.
Having wheels on your frame adds a layer of convenience. Wheels let you move the weight plate tree around whenever you want to clean the area or rearrange your gym equipment.
Weight plate trees often have an element of plastic or rubber as part of the design. But there are some models where the entire frame is constructed of welded metal, without any rubber or plastic. It makes the product more durable to withstand damage from hard use. On the other hand, a rubber cap on the base of the tree keeps the floor safe from wear and tear.
Some weight plate racks have an integrated weight bar holder as well. It is useful for storing your barbell bar after working out. If you don't want this piece of equipment to be a safety hazard on the floor, you can check for an inbuilt barbell holder on your weight plate tree.
Another important consideration is your budget. Choose a durable product that offers several features and gives you the biggest bang for your buck.
We hope this buying guide gave you some useful pointers about purchasing the best weight tree for your home gym needs. Consider the space available in your home, the kind of weight training you intend to practice and make your choice accordingly. Keeping fit and staying active are becoming increasingly crucial in the world we are currently living in. Get a weight plate rack and enjoy your workouts whenever you want!
Frequently Asked Questions
Do I need a weight plate tree if I only use a few different plates?
Even if you only intend to do basic free weight training, it is worth investing in a weight plate tree. It will keep your space organized and prevent any accidents.
What is the difference between Olympic plates and bumper plates?
Standard Olympic plates are made of metal, while bumper plates are made of dense rubber. However, both plates are available in the same weight range.
Is it possible to overload a weight plate tree?
Yes, you should be mindful of the product specifications and never exceed the recommended weight limit.
Recommended Articles
The following two tabs change content below.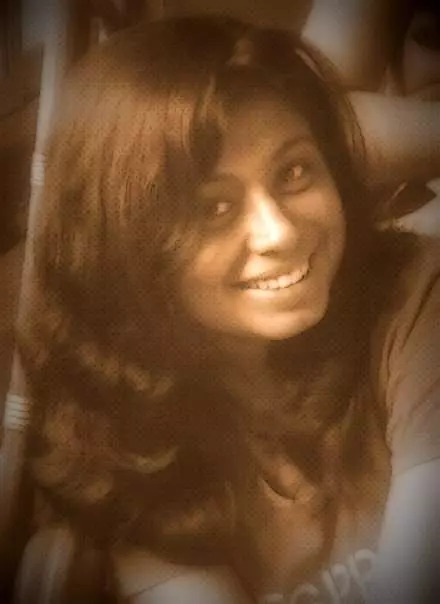 Sakshi Bahal has a Masters degree in English Literature from Calcutta University. She was a part of the editorial team of her school magazine. Her love for writing inspired her to take up literature and follow that up with creative writing after completing her education. She has been writing on beauty and skin care for the past 4 years.Sakshi has also authored a compilation of high school essays. A self-declared bookworm, she enjoys traveling, music, movies, and lots of coffee.