8 Best Weighted Vests For CrossFit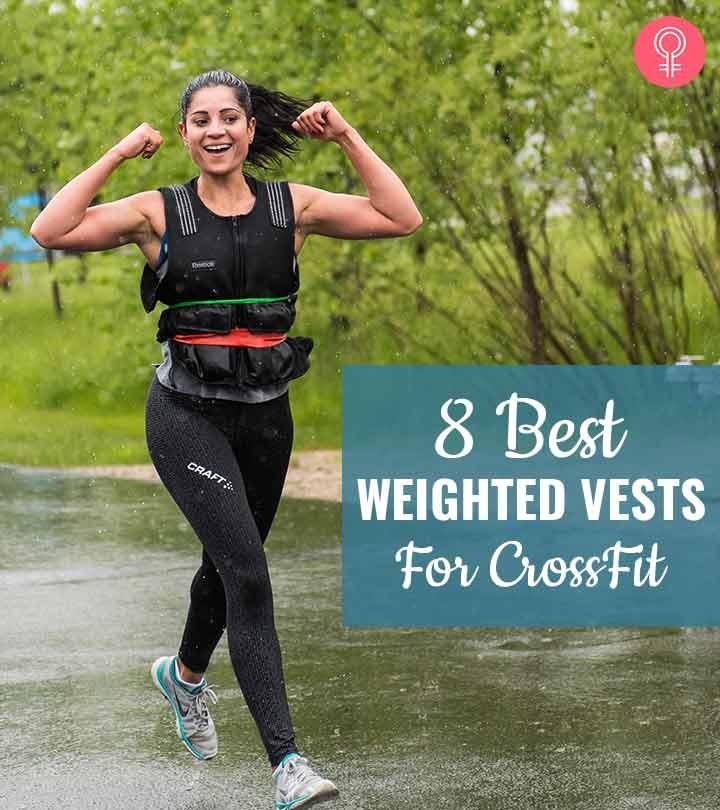 CrossFit is an intensely grueling yet extremely gratifying form of exercise. It is a fitness routine that is well known for always going one step further. However, even the most serious CrossFit enthusiasts find themselves reaching a plateau over time. If you are someone looking to add a new challenge to your workouts or make them more interesting, you might want to consider using a weighted vest for CrossFit. In this article, we have discussed the 8 best weighted vests for CrossFit, the benefits of wearing them, and how to choose the best one for your needs. Keep reading!
Benefits Of Wearing A Weighted Vest For CrossFit
Listed below are some of the benefits you get from wearing a weighted vest while going through your CrossFit WODs:
Wearing a weighted vest lets you carry extra weight during your workout, which helps increase resistance. You end up exerting more energy, which boosts muscle strength. Improved muscle endurance keeps you going during tough situations.
Increased weight results in an increase in calorie loss during intense workouts. For the same activity, a person weighing 160 lbs will not burn as many calories as someone who weighs 200 lbs. A weighted vest gives your system the nudge to work harder and burn more calories, helping boost your weight loss.
Improves Cardiovascular Health
Wearing a weighted vest during CrossFit or any other high-intensity exercise boosts your lungs and heart to work more efficiently. It improves your cardiovascular health in the long run.
While there are more obvious benefits to your muscles, willpower, and cardiovascular health, a weighted vest also benefits bone health. It helps increase bone density, stimulates new bone growth, and works as a preventative measure against osteoporosis.
Let's move on to discovering the best weighted vests for CrossFit that you can choose from. Take a look at the top contenders below.
Top 8 Weighted Vests For CrossFit
The miR Women's Weighted Vest features a great design that provides maximum comfort during your CrossFit workout. It has a snug and secure fit that lets you focus on your exercise and achieve the desired results without any distractions. The attached belt allows for easy adjustments according to your size. This vest is among the best weighted vests and comes with 20 lbs of total weight included. You can increase this load in 3 lbs increments, reaching a maximum weight of 30 lbs.
Pros
Comfortable design
Snug fit
Adjustable size
Adjustable weight options
Does not feel too tight on the chest
Durable 
Cons
None
The Swift360 CrossFit Training Weighted Vest gives you that extra push you have been looking for in your workouts. It provides additional resistance to help you maximize the results from your WODs. It encourages CrossFit enthusiasts to boost their strength and agility. The one-size-fits-all design is suitable for most people. The weight vest comes with 40 lbs of weight included. It can be adjusted according to your needs and stamina. You can even go up to a maximum weight of 50 lbs if required.
Pros
Adjustable weight
Easy to set up
Waist velcro for more protection
One-size-fits-all
Helps increase strength
40 lbs weight included 
Cons
None
The Hyper Vest Elite is made with a comfortable fabric in a compact design that holds well to the contours of your body. It has adjustable elastic side cords that provide the perfect fit for your size, without letting the weight hang from your shoulders during movement. It is the ideal CrossFit vest and works well for Murph WODs. You can also use it for walking, running, and training. You can add more weights in the pockets to increase resistance in your workouts.
Pros
Adjustable resistance
Suitable for Murph WOD
4 sizes available
Adjustable lacing
Comfortable fabric
1-year warranty 
Cons
The Empower Weighted Vest has a unique design that fits comfortably. It has a durable design and is made of soft, stretchy neoprene fabric. The vest is filled with iron sand, and the weight is divided evenly. Its padded and adjustable shoulder straps stay in place while exercising and do not cause chaffing or any discomfort. This 8lb vest is perfect for walking, crossfit, and strength training.
Pros
Comfortable design
Adjustable straps
Durable
Cons
This weighted vest with arctic camouflage pattern from Cross101 is a premium product that you can try for adding intensity to your CrossFit workouts. Its premium features include a pocket for your phone or music player and a water bottle holder that can fit anything up to 16 oz. The weighted vest has a one-size-fits-most design that can be adjusted with the attached belt for a more secure fit. It comes with a manufacturer's warranty, so you can be confident in your purchase.
Pros
Pocket for phone
Water bottle holder
One-size-fits-all
Manufacturer's warranty included
Adjustable weight
Belt allows for size adjustments. 
Cons
Not secure enough for running.
May have an odor.
The CFF-FIT Adjustable Weighted Short Vest comes with weights focused on the top body for optimizing your performance. The shoulder straps feature double padding that increases comfort. The weights are 10 iron blocks of 2 lbs each. The vest is made of heavy-duty reinforced nylon with an inner layer of mesh that makes it breathable. The low-chest belt minimizes bouncing and shifting during high-intensity workouts. The body length of the vest is also easily adjustable.
Pros
Adjustable weight
Adjustable size
Adjustable length
Breathable mesh layer
Weights included 
Cons
The Strength Sport Pro Weighted Vest boasts a durable and long-lasting design. It features adjustable straps that lend the appropriate fit and comfort. This 12 lbs pro weight vest adds strength training to your workouts. It has a one-size-fits-most design. The money-back guarantee ensures that you can try it out without worrying about losing money. You can use this weighted vest for CrossFit, as well as jogging and running.
Pros
Adjustable weight
Adjustable size
One-size-fits-most
Money-back guarantee
Durable quality 
Cons
Not suitable for all sizes.
Quality control issues
The Aduro Sport Weighted Vest is perfect for adding extra resistance to cardio and high-intensity workouts. It has a comfortable, non-slip design made of soft neoprene and the adjustable front belt provides a better grip. The vest also has a mesh pocket on the back to hold extra weight if required.
Pros
Breathable fabric
Comfortable
Adjustable front belt
Mesh pockets
Cons
Once you have decided to get your hands on one of the best weighted vests for CrossFit, make sure to keep the following points in consideration to help you choose the best product.
Shopping For A Weighted Vest For CrossFit – A Buying Guide
The material of your vest is a crucial thing to consider, especially its breathability and durability. You want something heavy-duty that doesn't wear and tear quickly. At the same time, it should be breathable enough to keep you comfortable. Neoprene and mesh are breathable and not too expensive. For durability, a sweat-resistant fabric with high-quality, reinforced stitching is ideal.
As you may have noticed in our list, weighted vests vary by the amount of weight they carry. You need to choose this based solely on your personal preference and requirements. Many vests allow the weight to be adjusted by inserting or removing a metal bar or sandbag.
Apart from weight adjustments, the best weighted vest should also allow for size adjustments to help you find the perfect fit. Since most vests come in a one-size-fits-most design, having straps on the front and sides helps you secure the vest properly to your torso. It is vital to keep the vest from moving too much during intense workouts.
While this is not a must-have feature, it certainly adds more convenience to your fitness routine. A vest with pockets lets you store your phone or music player securely and focus on your exercise in peace. Some even have water bottle holders to help you stay hydrated while performing grueling routines.
We hope this article helps you find the perfect weighted vest to help you make your CrossFit WODs more exciting and challenging. Make sure that you go with a design that is best suited to your requirements. When it comes to physical fitness, a challenge that forces you to go beyond your comfort zone every once in a while is always welcome – and a weighted vest is a brilliant way to do that. Get one today and feel your body transform!
Expert's Answers for Readers Questions
What is the best weight vest for CrossFit?
As with any product, there is no single best weight vest for CrossFit. The answer will vary depending on an individual's preference and how they plan to use the vest. What works for a 185 lb man may not be the popular choice for a 100 lb woman. It all boils down to what works best for you.
How heavy should a CrossFit weighted vest be?
It depends a lot on your intended use and WOD. If you are interested in heavy anaerobic exercise, a lightweight vest is recommended. But a more weighted vest works better for calisthenics. If you are new to weight training, make sure to take things slow and not overload yourself with too much weight.
How effective are weighted vests for CrossFit WODs?
Weighted vests are particularly useful for those looking to make their CrossFit WODs more challenging. Adding extra weight forces your muscles to adapt and make changes that result in a more muscular and more resilient physique. Weighted vests make your WODs more intense with the additional weight.
Recommended Articles
The following two tabs change content below.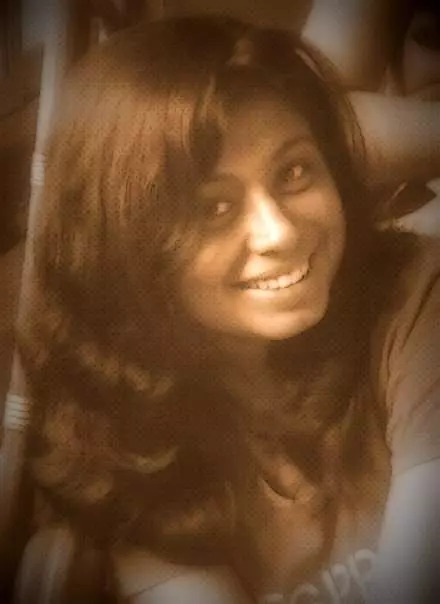 Sakshi Bahal
Sakshi Bahal has a Masters degree in English Literature from Calcutta University. She was a part of the editorial team of her school magazine. Her love for writing inspired her to take up literature and follow that up with creative writing after completing her education. She has been writing on beauty and skin care for the past 4 years.Sakshi has also authored a compilation of high school essays. A self-declared bookworm, she enjoys traveling, music, movies, and lots of coffee.