10 Best Wine Decanters For Your Home And Kitchen
A wine decanter is used to hold the wine and separate the deposits while aerating it. But not all wines need decanting. Aged Bourdeaux or aged port wine often gathers sediments as it ages and needs decantation. When you decant the wine from the sediment, it looks clearer and tastes astringent. Moreover, pouring the wine from a decanter takes in oxygen, which enhances the taste and aroma of the wine. Wine decanters can be a beneficial and stylish addition to your home and kitchen. If you enjoy a glass of wine more often, getting a decanter is a great idea. Scroll down to find the best wine decanters.
The Best Wine Decanters To Buy In 2020
This lead-free crystal decanter has a modern and elegant design. It has a wide base and is perfect for pouring wines like Merlot, Cabernet, Pinot Noir, and Port. The wide 8.5 inches base allows maximum aeration that enhances the taste of your wine. It has a slanted spout to avoid any spills and dripping.
Pros
100% lead-free crystal
Slanted spout
Holds 750 ml wine
Maximum aeration
Lightweight
Cons
This wine decanter has a sleek style. It is beautifully crafted and has an elegant design that can be a graceful addition to any home. The swan-shaped decanter improves the flavor of wine and prevents sediment, seeds, or pulp from reaching your glass. It can easily hold 750-800 ml of wine. The large opening helps in aeration before you pour it through the sleek and narrow spout.
Pros
Sleek
Can be used as a decorative pitcher
800 ml capacity
Lightweight
Easy to grasp
Free lifetime warranty
Replacement/refund option
Cons
This wine decanter is hand-blown and made of 100% lead-free glass. It can hold 1500 ml of wine at its widest point. It has a swan-like shape with a slanted top to ensure that your wine flows effortlessly, without any spillage.
Pros
Lead-free
Hand-blown decanter
1500 ml capacity
Elegant and stylish design
Cons
Very delicate glass
This bottle has a waterfall pouring design. This unique design improves the contact area between the wine and air, which helps to decant the wine faster and better compared to other decanters. It has a fine filter in the aerator spout that catches the sediments. The glass body is made of 100% high-quality lead-free crystal, and the bottle stopper is made from food-grade stainless steel and silicone gel.
Pros
100% lead-free crystal
Food-grade stainless steel
Double-layered filter
Good quality material
Easy to clean
Cons
The neck slips when gripped.
This wine decanter is made of 100% lead-free crystal glass and has an elegant design. It can hold 750 ml of wine with ease. It has a wide base that provides maximum aeration to the wine. For an increased airflow, the decanter has wide funnel and flue. It is easy to clean and dry. To avoid spills and drips, it is designed with a slanted top, and the narrow neck makes it easy to grip. It has a total capacity of 1800 ml.
Pros
Cold incision
Easy to grip
Slanted top to avoid spillage
Lightweight
Strong and solid base
100% lead-free crystal
Wide base
Cons
None
This wine decanter is hand-blown and made with lead-free crystal to enhance the aroma and taste of your wine. It is designed to hold 750 ml of wine and has a wide base. It also comes with a cork stopper that protects the wine from dust and flies. It has steel beads to help you clean the decanter and remove any stains.
Pros
Comes with a cork stopper
Stainless steel cleaning beads
Ergonomically slanted spout
Allows maximum aeration
Cons
Fragile
Tough to get the remaining liquid out of the bottle.
This is a machine-blown crystal Cabernet decanter that can decant wine in a few minutes to enhance its clarity and taste. It is colorless, transparent, and thin-walled and can hold 750 ml of wine. It has an outwardly curved neck and is easy to hold and use.
Pros
Lightweight
Elegant design
Easy to pour
Cons
This hand-blown wine decanter has a capacity of 1500 ml. It is made from 100% lead-free crystal glass. This decanter is easy to clean. You can use a decanter cleaning brush to clean any stains, residue, and deposits. The bottom of this decanter is wide-spaced and holds 750 ml of wine. It has a slanted top to ensure spill-free pouring.
Pros
Lead-free crystal
Glass top cover
Easy to clean
Perfect for home-made and antique wines
Cons
Drips after pouring wine.
This wine decanter has a  hand-made iceberg design that helps improve the aeration process. It is made with 100% lead-free crystal and approved by the FDA. The unique design reduces the aeration time, so you do not need to wait for long to drink the wine.
Pros
100% lead-free crystal
FDA approved material
Elegant design
Lightweight
Perfect as a décor accessory
Cons
This wine decanter comes with an elegant scorpion shape. The smooth and curve of the decanter make it not only a great accessory to flaunt but also easier to grasp. It comfortably fits a standard size wine bottle (750 ml). You will also get cleaning beads with this wine decanter.
Pros
Beautiful design
Free cleaning beads
Hand-made decanter
Good quality
Easy care
Cons
Wine might drip after pouring.
You will find wine decanters in every shape and size. Here are a few tips for choosing the right wine decanter for your home.
How To Choose The Right Wine Decanter
Choosing the right wine decanter often depends on the type of wine you will be pouring in it. Some wines, like full-bodied red wines, take longer to decant compared to others. Hence, you need to pick the correct shape and size, depending on the wines.
For full-bodied red wines like Petite Sirah, Cabernet Sauvignon, Tempranillo, Tannat, and Monastrell, use a wine decanter that has a wide base.
For medium-bodied red wines like Barbera, Merlot, Dolcetto, Sangiovese, get a medium-sized decanter.
For light-bodied red wines like Beaujolais and Pinot Noir, get a chilled medium-sized decanter.
For rosé and white wines, get a small and chilled wine decanter.
There are numerous decanters beautifully crafted, but they may not be functional or easy to use. Never go by the looks. Get one that you can easily fill, pour, and clean. We hope you have found that decanter on our list. Grab it today!
Expert's Answers For Readers' Questions
How long does it take to decant wine?
It takes about 30 minutes to decant.
What is the best time to pour wine into the decanter?
If it is old and aged wine (over 15 years), decant it 30 minutes before you drink it. If it is full-bodied and younger wine, decant it an hour before serving.
Recommended Articles
The following two tabs change content below.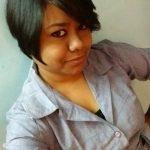 Latest posts by Ramona Sinha (see all)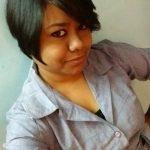 Ramona Sinha
Ramona is a journalist-turned-content writer. She holds a Master's degree in English Literature and has been writing for the digital world for over five years. She specializes in writing for Skin Care. She has done a certificate course titled 'Dermatology: Trip To The Skin', offered by Novosibirsk State University. She believes that beauty begins with a good skin care regimen and is on a mission to eliminate all toxins from her routine. She helps and guides readers in selecting products and ingredients specific to their skin type/issue. When Ramona is not working, her books and passion for music, good food, and traveling keep her busy.