10 Best Winter Jackets For Women That Will Keep You Warm – 2022
Make these jackets your buddy and feel the warmth around you this winter.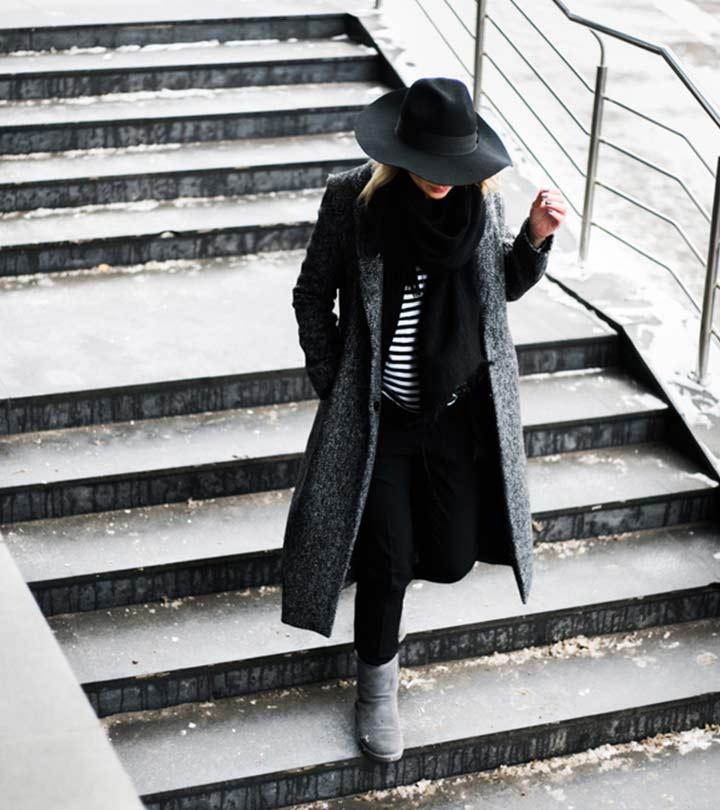 The winter season is now at its peak, and the tricky part is staying stylish when it's extremely cold. Hence, we have the best winter jackets for women to sort their winter fashion woe. These winter jackets are bound to make you look stunning whenever you wear them. If you live in a place where cold stays for 4-6 months, don't worry, these jackets will bring up your fashion quotient. So, come on now and get all snazzy with these warm yet stunning winter jackets. You may call these jackets the winter fashion investment as they are functional, sustainable, and classy as well! So, without any further ado, get your hands on these jackets and enjoy the season in comfort and style. Let the winter fashion begin in full-blown style!
10 Warmest Winter Jackets And Coats For Women 2022
When winters start to get serious, you need to stop goofing around with hoodies and flimsy pullovers and look for jackets that can protect you from the cold. If you don't like the idea of heavy jackets that weigh you down, choose a lightweight down jacket that protects you from harsh conditions like the Arctic air. Here's a jacket from Columbia Sportswear with 600-fill-power-goose-down that is soft, portable, and comes with patented thermal-reflective technology that reflects your body heat to keep you warm. It is light, breathable, and water-resistant. Columbia Sportswear is one of the best winter jackets brands as it manufactures jackets without compromising on the aesthetics of it. The quilted pattern has a sheen and cinches slightly to define your waistline.
Pros
Zipper closure
Machine washable
Omni-heat reflective technology
Interior security pocket
Adjustable waist
Removable hood
Cons
The idea of winter jackets is cringeworthy because they add a few kilos and make it look like you're carrying it all on your shoulders. However, the Orolay Thickened Down Jacket avoids doing just that by being fluffy and light and keeping you thoroughly covered and warm. It is made from adopted polyester material that is about 60% denser than most materials used for winter jackets but without being heavy. Everything about this jacket is unique, from the crumpled hem to its perfect stitches. This is a coat that is equal parts functional and fun.
Pros
Zipper closure
Machine washable
Windproof
Fleece-lined hood
Special side zippers
Water-resistant
Lightweight
Cons
None
Love the idea of trench coats, but the city you stay doesn't give you the opportunity to look even remotely chic? We have some good news! The North Face Women's Arctic Parka is a long trench style winter jacket that protects you when winters in your area start to feel like strong Arctic winds. This jacket is breathable and comes with 550 fill down insulation which makes it one of the warmest winter coats. It is waterproof and deflects rain, sleet, and snow. It cinches at the waist and is figure-flattering too.
Pros
Lightweight
2-fold purpose
Comfortable and oversized look
Warming
Hoodie
Cons
[ Read: How To Wear A Blazer ]
Arc'teryx Patera Parla Long takes you from town to city without compromising on style or functionality. It fully covers you up from head to ankles and regulates the temperature inside by letting moisture vapor escape. It is breathable and does not feel heavy because of the lightweight materials used.
Pros
Well-made parka
Well fitted
Not bulky
Knee-length
Suitable for winters
Cons
Apart from all the heavy loaded jackets, you need other knick-knack layers like vests, shrugs, and pullovers that you can add, especially during fluctuating weathers. The Mountain Khaki Women's Vest comes with 650 fill down insulation that is featherlight but gives you excellent warmth. The gathered waistline, oversized collar, and sheen are all charming additions.
This long trench style jacket is meant for harsh winters. It is made with high quality down filling and doesn't look puffed up like the bomber jackets made with this material. Its neckline is unique, stylish, and continues down till the knees, adding to the aesthetic.
Pros
Chic design
H-shaped style
Delicate craftwork
Slim fit
Durable
Windproof
Not bulky or puffy
Cons
If you want to go all out with coverage and are looking for that one jacket that covers you entirely, you need to try out this hooded maxi by BGSD. The BGSD Women's Tabby Water Resistant Hooded Maxi is a bestseller for the same reason. It is made from 100% lightweight polyester with 20% feathers, which makes it airy and breathable. It comes with two pockets on the inside and outside, so you can store your belongings and tuck your hands in comfortably. You can wash it at home, and it barely needs any maintenance.
Pros
Waterproof
Hidden zipper closure
Machine washable
Interior pockets
Polyester lining
Adjustable and removable hood
Knit inset cuffs
Cons
The zipper may malfunction
[ Read: How To Wear A Denim Jacket ]
The Montane Ladies Phoenix Jacket is lightweight and perfect for outdoors. It is designed in a way that gives you full insulation. Though it is water-resistant and windproof, it is extremely breathable. Its fabric locks air inside the jacket while letting the insulation fully loft, retain warmth, and prevent cold air from getting in. Since its yarns are recycled, it is eco-friendly too.
Pros
Lightweight
Well-fitted
Flattering shape
Suits all body types
Cons
None
Adidas is the master of the game when it comes to outdoor clothing, and it is no different with winter clothing. Their HyperDRY Nuvic Jacket can be worn on a trek as well as in the city. This lightweight jacket is made from finely woven fabrics that are water-resistant and also come with heat-seal technology with an overlapping design that prevents water and cold air from seeping through. Its goose down blend material retains warmth while the insulation ensures warmth retention. The patented HyperDry DWR finish keeps the jacket dry, and the fluorocarbon-free wax-based finish makes it 80% more long-lasting than your standard DWR finishes. Another interesting fact about this jacket is that the insulation feathers are taken from birds that are not live-plucked or force-fed, and their protection is taken into consideration.
Pros
Blocks wind
Mid-thigh length
Suits all body types
Quilted chic pattern
Cons
Kate's Fur Collection Women's Parka is made for the toughest of winters. However, its fun colors make it cool. You know what else makes it attractive? You can customize it according to your taste! You can customize the fur and colors of your jacket. The order will take about a week to be made and shipped to your address. These parka jackets are lined with luscious fox fur and a custom coat that protects it. The snug two-way zip closure keeps you warm and cozy, the hood protects your ears and head from the cold breeze, and the functional pockets are a perfect addition.
Pros
Suitable for daily wear
Blocks wind
Hooded
Soft fabric
Reversible fur coat
Cons
Why Trust StyleCraze?
Pratima Ati, the author of this article, has a keen interest in fashion and a penchant for everything new and trending. Her in-depth knowledge and research about various styles and trends provide users with an unbiased opinion about the best winter jackets for women. The products listed here will help you level up your fashion quotient. They keep you warm all day long and are comfortable, and look stunning.
Recommended Articles: