Best Wolf Tattoos – Our Top 10
Wolf tattoos are very common amongst today's youth. There are innumerable designs for these and it is thus very difficult to decide which one you should get done! Each design symbolizes a different meaning or emotion. The wolf tattoo like any other animal tattoos symbolizes the traits of the wolf. It may represent either the good qualities of the wolf, like its loyalty, strength, sharpness etc or its association with evil, in folklore. Either way, you must do your research before getting a wolf tattoo design.
The Best Wolf Tattoos
Here are the top 10 designs for a wolf tattoo designs.
1. Two wolves: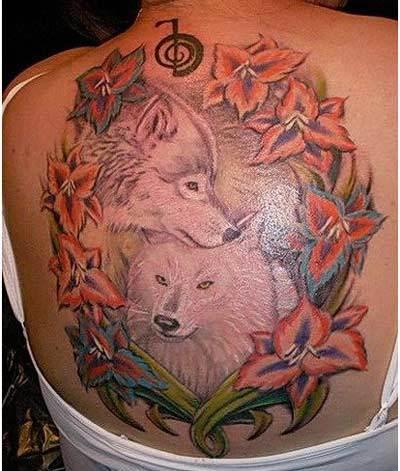 Wolves mate for life. This means that once a wolf has mated with another he or she won't mate with another ever again. This trait makes wolves a symbol for eternal love and devotion. Many-a-times tattoos are designed with two wolves in it to symbolize this love and devotion. People sometimes add the name of their beloved or other romantic symbols or floral patterns to this design.
2. Wolf howling at the moon: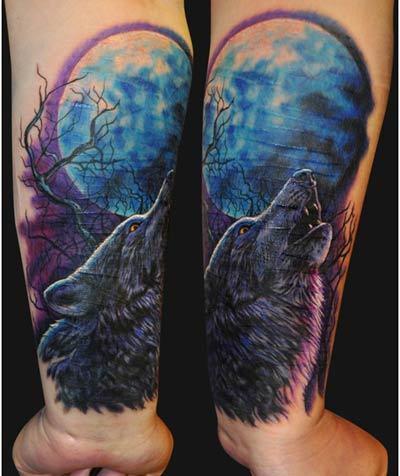 A very popular wolf tattoo depicts the wolf howling forlornly at the moon. In werewolf folktales, it is believes that the werewolf gains its full strength during the full moon. It is common to hear forlorn howling of the wolves in woods and forests on a full moon night too!
[ Read:Tiger Tattoo Design ]
3. Wolves with dream catchers: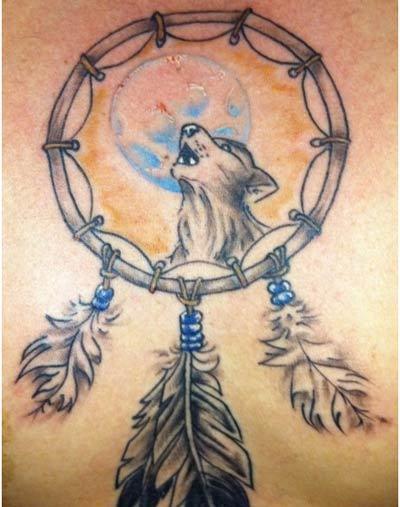 In many cultures, wolves are supposed to be spiritual guides. They are thus often associated with totem poles and dream catchers. Tattoos showing wolves within dream catchers are common for those looking to mark the arrival of their guiding angel.
[ Read: Turtle Tattoo Designs ]
4. Wolf with a moon and forest: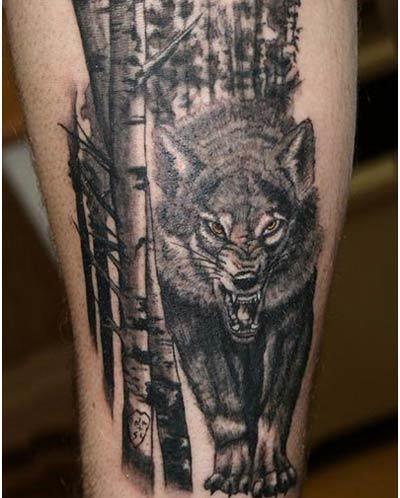 People commonly include moon and parts of a forest as a background to wolf tattoos. The wolf has always been a symbol of the wild and these elements emphasize that trait of the wolf.
[ Read: Zodiac Tattoo Designs ]
5. Howling wolf face: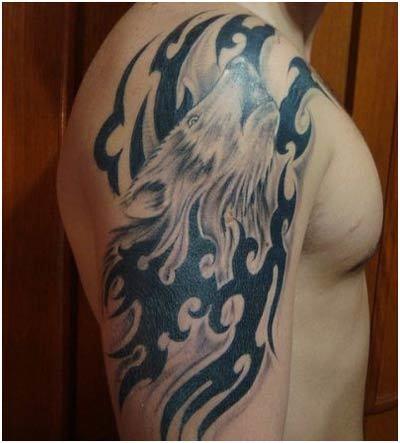 A howling wolf motif is the most common kind of wolf tattoo. In Celtic culture, wolves are supposed to be a symbol for protection. People often get howling wolf face tattoos to serve as their protection charms.
6. Full form of the hunting wolf: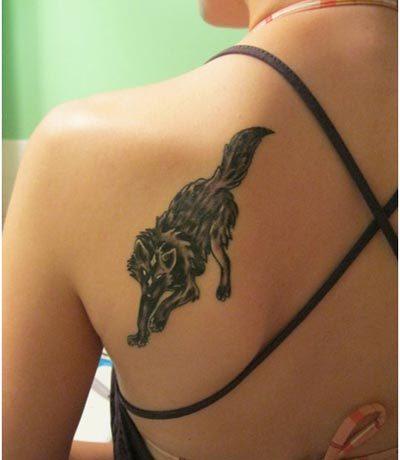 Wolves are supposed to be excellent at hunting. Full forms of hunting wolves symbolize skill, precision, sharp wits as well as the hunting prowess of the wolf.
7. Tribal wolf depiction: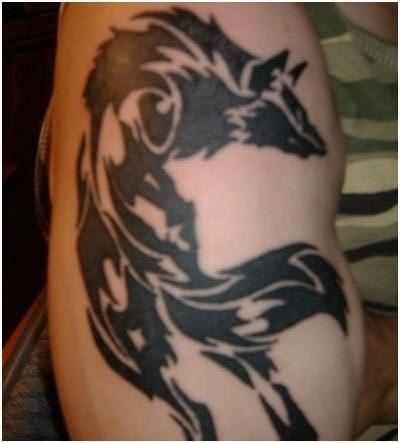 A tribal depiction of the wolf with black broken curves looks formidable. It may symbolize the positive aspects of the wolf or the negative ones. It represents maleness, hunting skill and the strength of the wolf. When made with Satan or other evil symbols it represents the darker traits of the wolf. This kind of wolf tribal tattoos will definitely get a lot of eyes.
8. Black outline of the wolf face: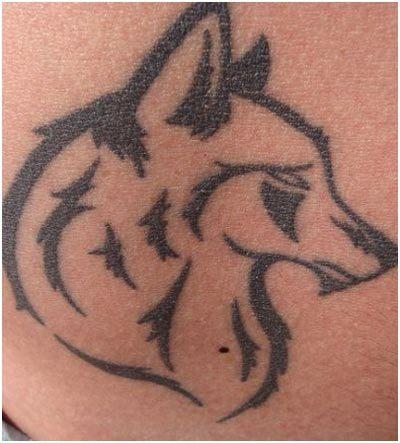 The outline of just the wolf face is also a common wolf design. The shape can be the native American depiction of the wolf or the Celtic or the tribal one.
9. Wolves pack tattoo: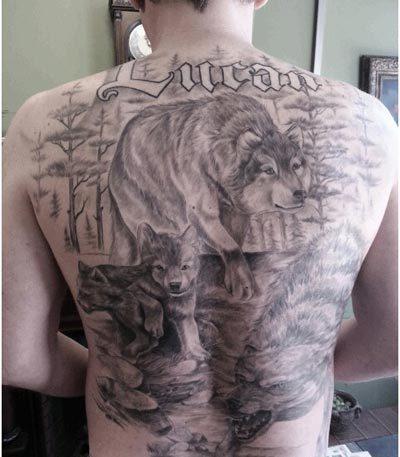 Wolves live in packs where there is one alpha male and all the rest are duty bound to follow his orders. The young wolves are well taken care of by their parents and other members of the pack. The devotion of a wolf to his pack makes it a universal symbol for family love too! A tattoo with more than one wolf in it symbolizes family love.
10. Wolf with a skull motif:
Wolf is often represented with a skull or on a person's head. It represents loyalty.
Find more fascinating tattoo art and pick the best idea for you.
Image source: 1 , 2 , 3 , 4 , 5 , 6 , 7 , 8 , 9 , 10

The following two tabs change content below.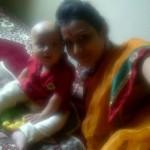 Latest posts by Khushboo Mehta (see all)