Best Yardley Perfumes For Women – Our Top 10
Popularity alert – People will fall in love with your fresh , summery and exotic fragrance.
Pheromones are perfume tones which attract the opposite sex.The ad for Axe deo always highlights it. Perfumes which react well with your own personal smell can make you feel irresistible.
Before opting for a fragrance you must experiment with a few fragrances
While choosing perfumes select between only 2-3 tones. Any more and you will not be able to distinguish between them
Wear your fragrance for at least 3-4 hours to see how it reacts with your body odors
When testing fragrances avoid any scented creams and moisturisers as they can react with your fragrances
Take the help of experts at the fragrance counter
Try and sample minis from the perfume collection. If you dont like it , then you don't have to sweat it
Don't mix and match fragrances
Don't overspray .Nothing clears the room faster than overpowering perfume.Trustme !
Yardley is a famous UK brand known for its perfumes which, have a subtle hint of femininity. Yardley brings to mind a delicate english girl with subtle yet pleasing fragrance.
The best Yardley perfumes for women
1. April Violets:
April Violets is a flower based fragrance from Yardley with top note of violet, middle notes of jasmine and lily and base notes of vanilla and musk. It is a good floral fragrance that pleases women.
It's perfect for the hot and sweltering summer days


2. Ballet:
Ballet is yet another floral perfume that has a woody musky scent created for women.
This is perfect for a date night as it adds a layer of sophistication. Men will find you irrestible.
3. Baroque:
Baroque is a perfume created by Ann Gottlieb that was launched by Yardley in the year 1996.
It features top notes of apricot, mandarin, freesia and seringa. The heart comprises of jasmine and stephanotis with the base of amber and musk. This fragrance is available as EDT and is a good blend of floral and citrus aromas.
[ Read: Yardley Soap ]
4. Chique:
Chique is the sophisticated and elegant version of Yardley's range of fragrances for women. The floral notes include orange, lemon and oak in its structure. Women can avail this scent in 30 and 50 ml EDT's.
As the name suggests chique is perfect for social gatherings and professional dos.Spray on and feel fantastic.
5. Confetti:
Confetti by Yardley is a floral and fruit based fragrance blended for women who like this combination. It is one of those versions of feminist preferences of women wanting the dash of both fruity and floral fragrances.
These notes favor a more youthful audience as it is fun and flirty
6. English Lavender:
This is the aromatic fragrance for women launched back in 1913 that carry the scents from rosemary, eucalyptus, lavender and bergamot.
It even includes some base notes such as tonka bean and musk that are more preferred by women.


7. English Rose:
The English Rose is a classic example of how the scents from English garden that are most famously appreciated by women, are amalgamated with the best notes of rose, geranium and such musky and woody fragrances.
This subtle perfume is perfect for confidence boosting and makes you feel terrific.This best suits social gatherings where you are up close and personal with people.


8. Forever by Yardley:
Forever is another well acclaimed fragrance from Yardley for those women who like the notes of lemon, marigold, jasmine, orange flower and sandalwood. This musky fragrance is very dearly appreciated by women in this range of perfumes.
9. Gorgeous:
This perfume by Yardley was designed for the women who need citrusy fragrances but without overshadowing any other base fragrance. It dissolves into the supporting scents of apple pie and cream.
This is a very sophisticated fragrance suited to mature tastes.
10. Heritage Collection:
This range of perfumes from Yardley offers a heritage collection that includes Geranium, Hyacinth and Orange Blossoms which are considered the most charming fragrances that a woman would prefer. Launched in 2010, this range is one of the most appreciated collectables by Yardley.
Which is your top pick from these Yardley perfumes?
I feel confident and fresh when I smell good. So, remember to carry minis/ vials whenever travelling for quick touchups.
*Subject to Availability
Remember, less is more.So, spray the fragrances on and face the world with confidence

The following two tabs change content below.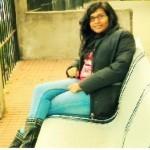 Latest posts by Anamika M (see all)