8 Best Yoga Asanas To Treat Migraine
Only those who suffer from a migraine really understand the turmoil and the trauma that this dreadful condition brings with it. The excruciating pain, the aversion to light, the sensitivity to sound – it's heartbreaking to see a loved one suffer when a migraine decides to attack. Unfortunately, our lifestyle and circumstances have made migraines increasingly common. However, there is always hope. But before we get to it, let us answer a major question.
What Is A Migraine?
A migraine is a neurological disorder that brings with it repeated bouts of headaches, ranging from a high to moderate intensity. The pain is usually either on one side, or one-half of the head. A typical attack can last for either two hours, two days, or sometimes, even a week. Light and noise are huge aversions when one is suffering from a migraine. The other symptoms usually include nausea, vomiting, and aggravated pain during physical activity.
The NHS states that a migraine is one of the more common neurological conditions, ranking higher thank epilepsy, asthma, and diabetes put together. Of course, you can have the prescribed medication, but they have many side effects, one of them being drowsiness. As they say, it is always better to go natural, and that is where yoga comes to the rescue.
How Does Yoga Help To Cure A Migraine?
Yoga is an ancient practice, whose practitioners consider it to be more than just a form of exercise. It promotes a sense of holistic living through the combination of breathing techniques and asanas. It has no side effects and only helps battle ailments while correcting postures, energy flow, and overall health. All it takes is a few minutes of your time to practice yoga every day and keep problems like a migraine at bay.
Top 8 Asanas In Yoga For Migraine Relief
1. Padmasana
The Padmasana or the Lotus Pose is a meditative posture that relaxes the mind and clears out the head, thereby reducing the headaches. Don't be deceived by how simple it looks, though. It can can be quite a task to master this sitting pose. Ready to take on the challenge?
To know more about this asana, click here: Complete Guide To Padmasana
2. Uttanasana
The Uttanasana or the Pada Hastasana, as it is popularly called, is a standing asana, and more so, a forward bend. It works on the core of the body as it stimulates the nervous system and enhances the blood circulation, thereby calming the mind. This helps alleviate the migraine headaches too.
To know more about this asana, click here: Complete Guide To Uttanasana
3. Adho Mukha Svanasana
The Adho Mukha Svanasana is a pose that resembles a stretching dog. And boy! Animals do give us some important life goals. You will not believe how satisfying this stretch is until you try it. It increases the blood circulation in the brain, and this works towards healing the pain and reducing the frequency of migraine headaches. Regular practice can also totally cure the disorder.
To know more about this asana, click here: Complete Guide To Adho Mukha Svanasana
4. Marjariasana
The Cat Stretch or the Marjariasana is usually done in combination with the Cow Stretch or the Bitilasana. The combination of both these asanas is extremely beneficial to the system on the whole. This asana is a great mind and muscle relaxant. It also improves your breathing and allows you to release stress. All of these factors help in getting rid of the pain and symptoms of a migraine.
To know more about this asana, click here: Complete Guide To Marjariasana
5. Paschimottanasana
A seated forward bend, the Paschimottanasana is another amazing asana in yoga for migraine pain. It is easy once you master it, and is sure to be an integral part of your yoga arsenal once you start practicing it. This asana calms the brain and relieves stress, which are the two major triggers of migraines.
To know more about this asana, click here: Complete Guide To Paschimottanasana
6. Setu Bandhasana
Also called the Bridge Pose, this asana resembles one too. This asana keeps your blood pressure in control and also calms and relaxes your mind. It helps relieve anxiety as well. It sends a gush of blood to your brain, which helps alleviate the pain and also the symptoms of the disorder.
To know more about this asana, click here: Complete Guide To Setu Bandhasana
7. Balasana
This asana is called the Child's Pose, and it is also a great resting pose, a stress-buster of sorts. It helps to give your ankles, hips, and thighs a good stretch. When your body is stretched, your nervous system calms down. Stress and fatigue are reduced, and thereby, migraines vanish.
To know more about this asana, click here: Complete Guide To Balasana
8. Shavasana
The Shavasana or the Corpse Pose is the ultimate climax to a great yoga session. It brings about a deep state of rest in the body. The body almost drifts into a meditative state, and is, therefore, thoroughly rejuvenated. This rejuvenation also helps in banishing migraines.
To know more about this asana, click here: Complete Guide To Shavasana
Start practicing these basic and simple asanas in yoga for migraine headaches. Regular practice can also help in solving the problem for good. All it takes is rolling out the mat and reposing into this extremely satisfying practice.
A Word Of Caution
Yoga is effective, and most doctors today advise you to take up this form of workout. But when it comes to migraines, it is best you consult your doctor, and make sure you don't stop your medication without their advice. While this practice aids the medication, it is not an alternative.
Recommended Articles

The following two tabs change content below.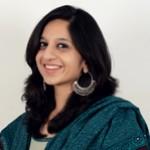 Latest posts by Shirin Mehdi (see all)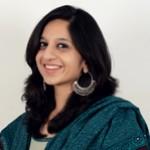 Shirin Mehdi
A jack of many trades and a master of some, Shirin is a writer, a fashion designer, and a chef by her own acclaim. She loves food, and though she might want to call herself a great cook, she just falls short of seasoning. She also loves Yoga, and has extensive knowledge about the postures of the asanas. Always muddled up between traditions and modernism, she thinks she would have been a better fit in the vintage era. She loves life and believes in living it up to the fullest.