Best Yoga Pants For Women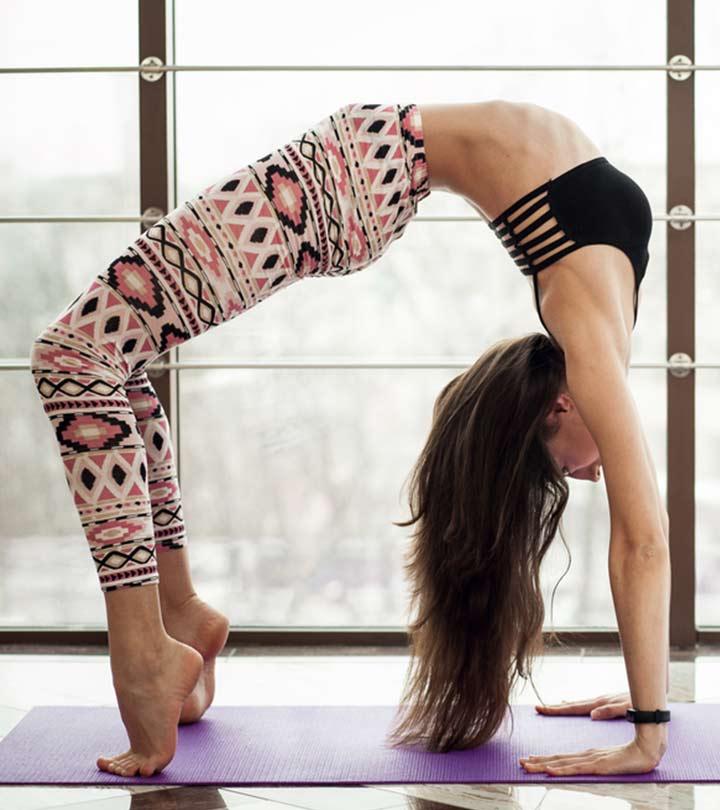 Yoga pants are more than just for yoga. Some of us practically live in them. They are a more elegant and composed alternative to sweatpants. Since yoga has become a way of life rather than just a form of exercise, an increasing number of women are moving to minimalistic clothing and keeping their clothing light, breathable, and comfortable. That also explains why wearing the right kind of gear is such an essential part of your yoga workout. Wearing the right clothes allows you to focus on being present and not worry about discomfort. All thanks to active wear and exclusive yoga brands for giving us what we need and showing us how it's done. Read on to know all about the best kinds of yoga pants for women.
Best And Most Stylish Yoga Pants For Women
1. Prana Midtown Capri Pants
If you are the kind of person who lives in your yoga pants and do everything from running errands to shopping for groceries in them, you need something that combines functionality with style. These drawstring capri pants are made using 4-way fabric blend with moisture-wicking technology that draws sweat away and into the fabric without sticking to your skin. Look for pants with slightly hemmed cuffs to add to your aesthetic.
2. Free People Sunny Skinny Sweat Yoga Pants
A pair of pants that hit that sweet spot between workout leggings and old-school sweats is probably what all workout dreams are made of. Its skinny fit hugs your body while the drawstring helps adjust it. These double up as travel pants too, so throw on a tank top, an oversized T-shirt, or a hoodie and finish the look with sneakers or white shoes.
3. Plus Size Mesh Splicing Leggings From Lane Bryant
These figure-hugging yoga pants sit well on your body and make your legs looked toned. The cuffed hemline and mesh splicing at the sides flatter your figure, so you don't need to shy away from them. The elastic waistband is soft on the skin but taut and holds up the pants well. The wicking technology helps the fabric absorb sweat. Therefore, these leggings are perfect for hot yoga and Bikram yoga.
[ Read: How To Wear A Legging The Right Way? ]
4. Bootcut Yoga Pants By PINK
If you are a fan of old school bootcut pants for your workout, look for something in cotton fabric. Cotton pants are breathable and stretch easily and are soft on your skin without digging into it. The fold-over waistband is flexible, but it holds on to your body well. These pants transition perfectly from your bed to the yoga mat.
5. Gap Crossover Panel Maternity Yoga Pants
Finding workout clothes that fit well and don't dig into your belly when you are pregnant is quite difficult. Prenatal yoga has become quite popular in recent years, and it is about time you got apparel that match its requirements. The crossover panel hugs your belly, giving it support and contouring it in a way that makes for a beautiful silhouette. The panel folds into your pants, so you can continue wearing them post-pregnancy too.
6. Tribeca Crop Pants For Travel
Most of us don't believe in carefully curating airport looks. We ultimately fall back on clothes that are comfortable, airy, and stylish when hopping on a flight. Whether you are a seasoned flyer, a yoga enthusiast, or someone who believes in putting comfort first, you need pants like these in your closet. These featherlight stretchable and cropped pants with a sleek waistband balance functionality with style perfectly.
7. Sandbar Organic Cotton Capri Pants
Are you a believer in everything organic? Then, clothes made from natural fabrics and using sustainable methods are probably a big part of your clothing choices. Besides being comfortable, these capri pants also fit well. The high-rise waistband, the body-hugging fit, and the style are on point too.
[ Read: Shoes To Wear With Leggings ]
8. High Waisted Leggings From Beyond Yoga
Give your regular workout leggings a little spin. Sprinkle some oomph and add some comfort – you now have one of the best workout pants out there. Beyond Yoga specializes in apparel for all your yoga and workout needs, making them just how you need them to be.
9. Athleta Yoga Pants For Tall Women
Finding bottoms for tall women is always a challenge, whether it is for work or workout. But that's changing, and brands are becoming increasingly inclusive of all body types. These high-waisted yoga pants from Athleta sit beautifully on your natural waistline and are made of Powervita fabric that is light and breathable.
10. Lululemon Yoga Pants With Pockets
Workout clothes need to be comfortable and fit like a glove without choking your skin. The waistband on these yoga pants is soft and feels like nothing, thus preventing an awkward-looking muffin top from bulging over them. These are available in fun colors, and you can spruce them up with funky shoes and tank tops.
Invest in a good pair of yoga pants, and you'll be so glad that you did. Strike a balance between style, comfort, and functionality. Understand the materials that suit your body, and, most importantly, pick clothes that keep you focused during your yoga practice. What are your go-to yoga pants? What do you look for when you are shopping for yoga gear? Let us know by dropping in a text in the comments section below.
Recommended Articles:
The following two tabs change content below.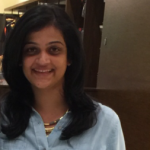 Latest posts by Pratima Ati (see all)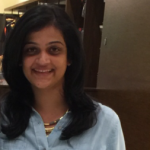 Pratima Ati
After working in Marketing and Business Development for a few years, Pratima Ati jumped ship to pursue two things she loved – fashion and writing. She's now a full-time Fashion & Lifestyle writer and has never looked back ever since. She sleeps early, reads often, and when she can't, she finally gives a closure to all the characters living in her drafts. Sometimes, they pass off as poetry too! That, and her training in Indian classical music and playing (learning) the veena keep her sane, civil, and bearable.