Can You Use Bio-Oil On Your Face?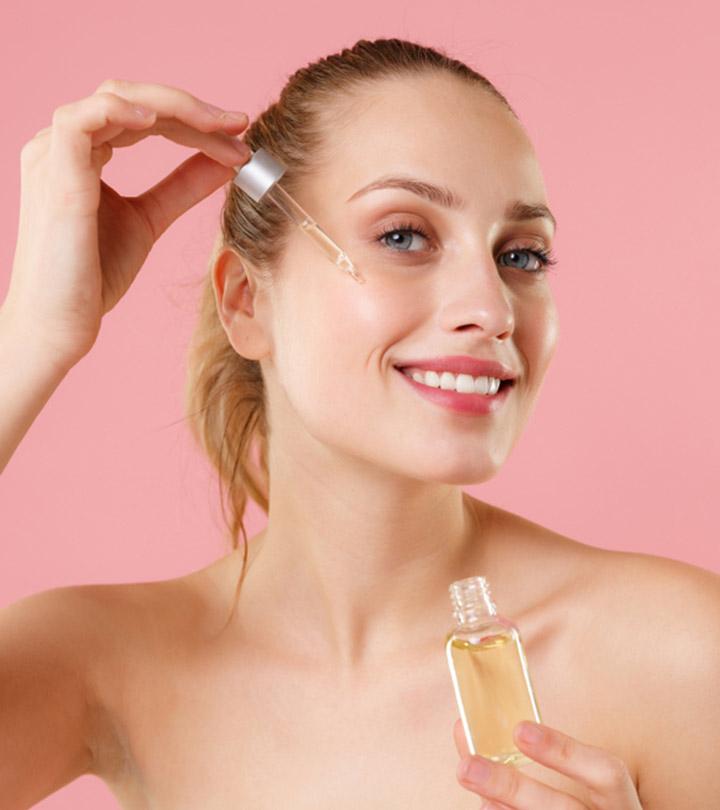 When it comes to taking care of your face, only the best will do. And today, many people consider Bio-Oil to be one of the most effective products out there. This oil is said to have many skin care benefits, ranging from its moisturizing properties to its ability to treat wrinkles and dark spots.
But, can you use Bio-Oil on your face? Is it beneficial for your skin? Read this article to find out.
What Is Bio-Oil?
Bio-Oil is a vitamin-rich cosmetic oil that is good for your skin. Interestingly, Bio-Oil is the name used for both – the product and its manufacturer. It is mainly used to reduce the appearance of stretch marks, scars, and hyperpigmentation on the body.
The perceived uses of Bio-Oil on the face are derived from the product's long list of ingredients. It claims to include the following:
Vitamin A
Tocopherol
Rosemary oil
Lavender oil
Calendula oil
Chamomile oil
Linalool
Each of these ingredients has several hydrating properties and other components required to clear up your face.
Now that you know what Bio-Oil is, let us discuss whether you can apply it to your face.
Can You Use Bio-Oil On Your Face?
For the most part, you can put Bio-Oil on your face. However, do note that this product consists of several essential oils. Therefore, it is advised that you read the ingredients before applying the oil to your face.
If you are unsure of your allergies, we recommend first conducting a patch test on your wrist. To do this, apply a few drops of the liquid to your wrist and leave it on for a minimum of 24 hours. Then, check your wrist for any sign of a rash, redness, or any other type of negative reaction. If your skin remains clear, it means that you are not allergic to Bio-oil and can use it on your face.
Next, let us talk about why people use Bio-Oil to solve skin issues on their faces.
Benefits Of Using Bio-Oil On Your Face
Bio-Oil may offer a host of benefits, especially when used on the face. The major ones are as follows:
1. Bio-Oil For Dark Spots On The Face
Bio-Oil may be used to treat hyperpigmentation. Anecdotal evidence shows that the product can minimize dark spots caused due to genetics as well as overexposure to the sun's harmful ultraviolet (UVA and UVB) rays. However, there is not enough scientific evidence to back this claim.
2. Bio-Oil For Oily Skin
While more research is required to prove this, Bio-Oil may be good for oily skin. For the most part, oily skin is caused due to the over-production of sebum in response to the lack of natural oils. Applying a touch of Bio-Oil to your skin can replenish the face's natural oils and prevent the production and build-up of sebum.
3. Bio-Oil For Face Wrinkles
The presence of vitamin A in Bio-Oil makes it a popular treatment option for wrinkles. This ingredient is credited with the ability to soften the skin and enhance cell turnover – both of which are required to minimize wrinkles.
In addition to this, Bio-Oil is made up of several plant-based oils known for their hydrating properties. This may plump up the skin and prevent the formation of wrinkles. However, more research is required to formally support this benefit.
4. Bio-Oil For Scars On The Face
Interestingly, Bio-Oil can improve the appearance of scars on your face. Since it is rich in oleic and linoleic acids, it can speed up the healing process of scars and leave your skin feeling soft. Research shows that Bio-Oil can reduce the visibility of scars and stretch marks (1).
5. Bio-Oil For Acne Scars On The Face
Bio-Oil can be used to heal scarring on acne-prone skin. It is often used to treat fresh acne scars, but anecdotal evidence suggests that it can also lighten old acne scars.
The presence of vitamin A is said to speed up the rate of cell turnover and result in younger, clearer skin. However, more research is required regarding the use of Bio-Oil for acne scars.
Bio-Oil is generally considered safe to use on the face. However, this product can cause some side effects. Read the next segment to find out what they are.
Side Effects Of Applying Bio-Oil To Your Face
As with any cosmetic or facial oil, several side effects can occur due to the use of Bio-Oil on the face. They are as follows:
Applying Bio-Oil on any cuts, scars, or bleeding wounds on the face can result in a burning sensation. It may even worsen the wound.
Most of the ingredients present in Bio-Oil are not edible and may poison the individual if consumed.
Bio-Oil contains an ingredient known as linalool which gives it its distinct fragrance. This ingredient is a known allergen and can trigger an allergic reaction in certain people (2).
Finally, Bio-Oil contains several essential oils. While they are not generally harmful, essential oils can trigger an adverse reaction if you have sensitive skin. Therefore, as mentioned before, you should conduct a patch test before using Bio-Oil on your face.
Typically, the advantages of using Bio-Oil on the face outweigh its side effects. That said, these benefits are greatly dependent on how you apply the product. Read the next section to find out how to get the best results.
How Do You Apply Bio-Oil On Your Face?
Remember that Bio-Oil hydrates and moisturizes your face. Hence, make sure you apply this liquid in the following way:
Start by cleansing and washing your face. This will ensure that all the dust and grime are removed from your pores.
Gently pat your face dry with a soft towel.
Once done, apply your regular face cream and massage it in.
Next, take a few drops of the Bio-Oil on your fingertips and gently dab it into your face. Make sure to apply the same to your cheeks, forehead, nose, and chin.
For quick results, we recommend using this product at least twice a day – once in the morning and once at night.
In Closing
Bio-Oil is a cosmetic oil used to minimize marks and scars on the body and face. It contains many vitamins and essential oils that may be helpful in treating hyperpigmentation, wrinkles, and oily skin.
For the most part, you can use Bio-Oil on your face. Having said that, do note that this product consists of several essential oils and fragrances such as linalool that can cause an allergic reaction. Thus, it is advisable to conduct a patch test or consult your dermatologist before using Bio-Oil on your face.
Recommended Articles
Articles on StyleCraze are backed by verified information from peer-reviewed and academic research papers, reputed organizations, research institutions, and medical associations to ensure accuracy and relevance. Read our editorial policy to learn more.
Sources
The following two tabs change content below.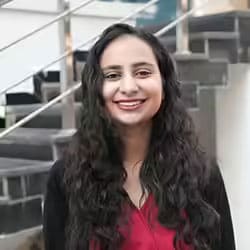 Arshiya Syeda is an editor and certified counselor. Ever the lover of the written word, she served on the editorial boards of her school and college newsletters. Writing articles on hairstyles, hair care, and nutrition helped her combine her love for reading, writing, and research. As an editor, she helps her team members deliver polished and meticulously researched content. Arshiya is fluent in English, Urdu, and Hindi and aims to become a multilinguist by learning German and teaching herself American Sign Language (ASL).