Best Birthday Greetings And Messages For Your Father-In-Law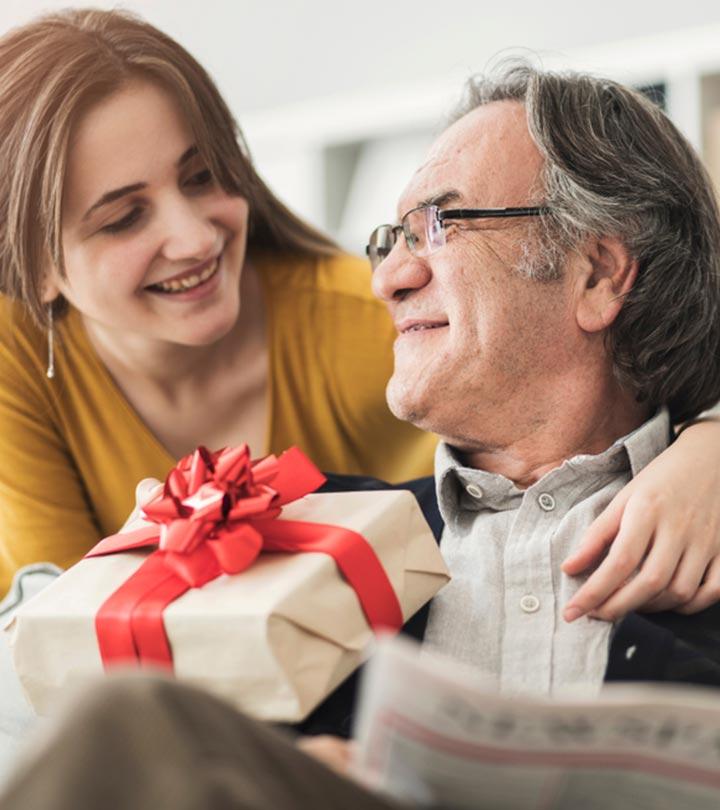 Getting along with the in-laws is a very important part of your relationship with your significant other, and navigating this can be challenging. However, a big part of forming a long-term relationship with your in-laws starts with expressing your love and gratitude for their presence in your life. Your father-in-law can act as a great support system to help you understand how to go about things in life. Their life experience can act as a tool for you to build a better future.
Expressing your gratitude to your father-in-law is important, and his birthday is the best occasion to let him know how much of a role he plays in your life. The best way to show this is through a sweet birthday message with words that articulate your feelings and thoughts toward him. Keep scrolling to check out some heartfelt messages that you can send to your father-in-law on his birthday!
What Should I Write To My Father-In-Law?
The best way to convey your warm wishes to someone is by pouring out your heart in a letter, a message, or a card. Penning down a birthday message for your father-in-law can be mind-boggling.
Ideally, a birthday message should be short, concise, clear, and must convey all your feelings toward him. To make your message sound a little close and intimate, you can include:
A memory you both shared.
Describe your favorite traits about him.
Tell him how you feel about him being a part of your family.
Assure him of your love and support for him.
A birthday message attached with any of the above suggestions will definitely put up a wide smile across his face.
Best "Happy Birthday" Wishes For Father-In-Law From Daughter-In-Law
Thank you for loving me like your own child and making me a part of your family. Without the help of your unconditional love and support, my life after marriage would not have been as easy and filled with so many good memories. Happy birthday!
The abundance of love and joy you bring to our lives is a gift I shall cherish every day. I appreciate God from every corner of my heart and soul for bringing me a father-in-law like you. Happy birthday!
On this special occasion, I wish you many happy returns of the day! I am in awe and often wonder how a man at your age is so charismatic, resilient, strong and, healthy. I wish you stay this way and let me be awed for the rest of my life.
Happy birthday, Dad. Hope you age like fine wine every year and keep filling our lives with memories, words of wisdom, and love. It is an absolute honor to be related to you and address you as my father-in-law.
Happy birthday, Dad! On this special occasion, I pray that the Almighty graces you with good health and peace. May this year also be a milestone in your successful and happening life!
 On this special occasion, I want to pour my heart out and wish you a healthy and happy life. You will forever be etched in my heart as an inspiring, strong, free-willed, and kind father.
 I thank the universe every day for having aligned my path with a wise and gentle father-in-law like you. I wish to spend every single day of my life under your wisdom and wit. Happy birthday.
 I would run out of adjectives if I were told to describe our relationship. Dad, you have been a constant pillar of strength, support, and love since I got married. You have celebrated all my wins and achievements and encouraged me to strive for my best. Happy birthday!
  My married life would never have been as exciting as it is without you. I am in debt to your kindness, unconditional love, and never-ending emotional support. I want to raise my children just to see them like you one day. Happy birthday!
 Every year, I see you evolve into a better person, and this makes me believe that change is beautiful. I just wish you an abundance of health and wealth for your coming years and hope, like always, you keep your spirits high. Happy birthday!
 Happy birthday, Dad. I cannot express my joy in words to show you how lucky I am to find a father figure like you. You treat me like your own daughter, and I have been blessed to be sheltered under your love and guidance.
 Standing as a true father, you have always propelled me in the right direction, helped me pick my battles, showed me the light of hope, and molded me into a strong woman. Happy birthday to the best father-in-law.
Best "Happy Birthday" Wishes For Father-In-Law From Son-In-Law
Happy birthday, Dad! Wishing you good health, love, and happiness in your coming years. I can never find someone who would match up to the love and wisdom you keep showering on me.
I am eternally grateful and blessed for all the life lessons and teachings you have taught me. You have always seen me as a rising potential, and I am happy that I get to call you my father-in-law. Happy birthday!
I might fall short of words to describe the value you hold in my life but will never fall short in the memories we have shared together. I hope our bond will always see the heights of growth. Happy birthday, Dad!
Happy birthday to the man who not only fits perfectly in the role of a father-in-law but also of a good listener, advisor, friend, teacher, and human. May your presence always remind me to stay true to my values and myself.
A toast to the man who glues our family together, makes our happiness his priority, showers his wisdom, and brings exciting conversations to the dining table. Happy birthday!
Getting married to your daughter has earned me a beautiful wife and an inspiring father like you. I cannot match up to the great things you have achieved in your life, but I will try my best to be at least a fraction of what you are. Thank you for being a second father I can look up to in times of help. Happy birthday!
Happy birthday, dear father-in-law. I cannot convey in a few words what you mean to me, but I would say I count my blessings twice, keeping you in one. I am grateful for your invaluable advice and life lessons that make my life easier.
You taught me the essence of being a complete man by being yourself. I have learned so many things just by observing your presence which will help me become a better son to you and a better husband to your daughter. Thank you for being you. Wishing you a very happy birthday!
On this birthday, I hope you keep enlightening me with your wise words, be healthy, and keep radiating positivity.
Happy birthday, Dad. You are one of the very few people who have made a lasting impression on my life. From all the painful times to celebratory moments, you have witnessed it all. Thank you for being the best father-in-law I could ask for.
I wish and pray to the Lord that you stay in good health, keep laughing, attain peace, and picture life as your own. Many, many happy returns of the day.
Life has always been great with a man like you around. Happy birthday, Dad. Cheers to many more years of making memories and having good times.
Take inspiration and write your own birthday wish with the help of the examples given above and see your father-in-law beaming with joy. Writing an intimate birthday message for someone is an art, and you can only master it by putting in your thoughts, emotions, time, and effort. Words touch the heart, and putting them together on an occasion like a birthday is the best present.
Recommended Articles
The following two tabs change content below.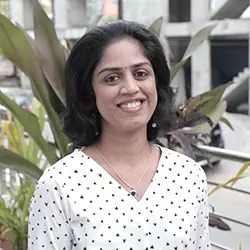 As Chief Editor, Harini sets the tone and editorial direction for StyleCraze to deliver engaging, interesting, and authentic content revolving around women's health, wellness, and beauty. She has over 14 years of experience in content writing and editing for online media. She specializes in the areas of Beauty, Lifestyle, and Health & Wellness and is proficient in Medical Sciences (Biology, Human Anatomy and Physiology, and Biochemistry). Her background in Biomedical Engineering helps her decode and interpret the finer nuances of scientific research for her team. Harini is a certified bibliophile and a closet poet. She also loves dancing and traveling to offbeat destinations.